The Toronto Maple Leafs left winger, Michael Bunting, grew up playing mini hockey in the basement with his elder brother, Christopher Bunting.
Michael is a professional ice hockey player who started his NHL journey after the Arizona Coyotes drafted him as the 117th overall pick in the 2014 NHL Entry Draft.
On December 11, 2018, he scored his first NHL goal in a 4-3 loss against the Boston Bruins during his NHL debut.
Bunting commemorated the occasion by framing the puck from that goal in a plaque for his mother and giving his brother the stick he used.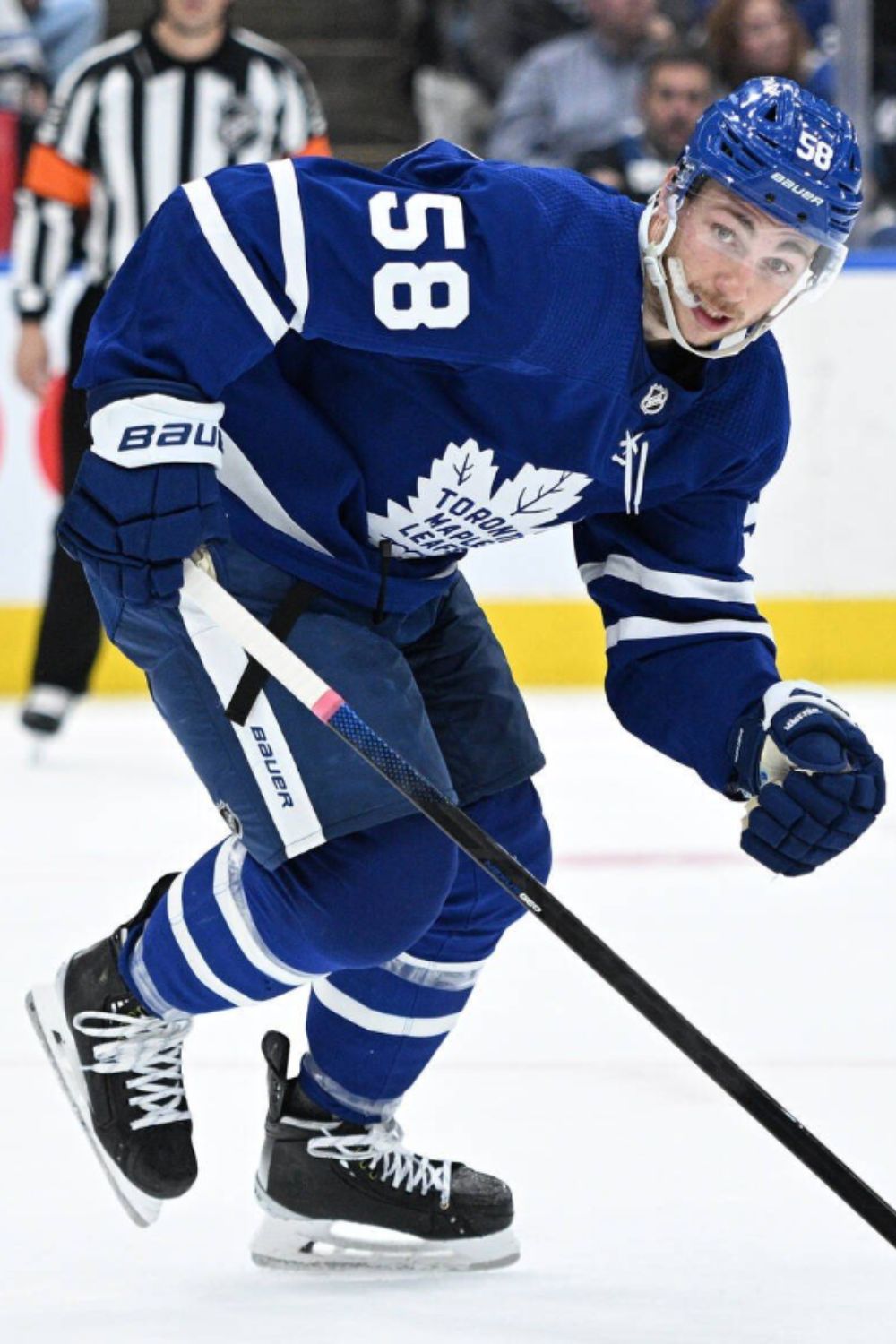 During his time with the Coyotes, Bunting played in 26 games, recording 11 goals and 3 assists.
Currently, he plays for the Toronto Maple Leafs, where he has played in 161 games, scoring 46 goals and providing 66 assists.
In the 2022-23 season, he was part of the Toronto Maple Leafs team and played alongside Mitch Marner and John Tavares.
Michael Bunting Brother: Christopher Bunting
Michael Bunting is the younger of two siblings, with an elder brother named Christopher Bunting, who was involved in rugby.
However, it is not known what the age gap is between Michael and Christopher.
Christopher frequently watches Michael's games and attended with his father, Andy, to support Michael at the 2022 NHL Awards night.
According to his LinkedIn page, Christopher studied sports management at Humber College and graduated in 2015.
In addition, he has also volunteered as an assistant rugby coach at Blessed Cardinal Newman Catholic High School.
Previously, Christopher worked as a first-year apprentice lineman at AGI High Voltage and currently holds the position of journeyman lineman at Elexicon Energy Inc.
Michael Bunting Family
Michael Bunting was born to Lynda and Andy Bunting on September 17, 1995, in Ontario, Canada.
His father, Andy, worked as a civil servant for the City of Toronto, while his mother, Lynda, worked as a bookkeeper at Shoppers Drug Mart.
However, his parents divorced early on, and his mother, a breast cancer survivor, solely raised Michael.
Consequently, Michael spent most of his childhood living with his mother and maternal grandfather, whom he affectionately called Papa.
Lynda raised his two sons, Michael and Christopher, in Scarborough's St. Clair and Pharmacy neighborhood.
Michael's father played hockey, while his mother was a former University of Toronto tennis and volleyball player.
Net Worth & NHL Contracts
As of 2023, Michael Bunting has an estimated net worth between $300k to $500k, primarily earned through his professional ice hockey career.
In addition, he is also an endorser for MasterCard and Roy Foss Cadillac Woodbridge.
In July 2015, Bunting signed his first NHL contract with the Arizona Coyotes after the Coyotes drafted him.
The three-year deal was valued at $2.0775 million, averaging an annual salary of $692,000, and included a signing bonus of $277,000
Bunting later extended his contract with the team, signing a one-year and two-year contract in July 2018 and July 2019, respectively, with a combined worth of $2.19 million.
After becoming a free agent, Bunting signed a two-year contract with the Toronto Maple Leafs on July 28, 2021, earning him $1.9 million.