Bethany Dempsey and his wife, Clint Dempsey, tied the knot in 2007 and have been happily married for more than 15 years. The couple together has six children.
Clint Dempsey is a former American soccer player who played in both the forward and midfield positions for the national team.
Hailing from Nacogdoches, Texas, Clint Dempsey began his soccer journey with the Dallas Texans in his youth.
He continued his soccer career at Furman University, representing their men's soccer team in 2001.
Later, in 2004, Dempsey was drafted by the New England Revolution, where he showcased his skills and netted 25 goals in 71 appearances.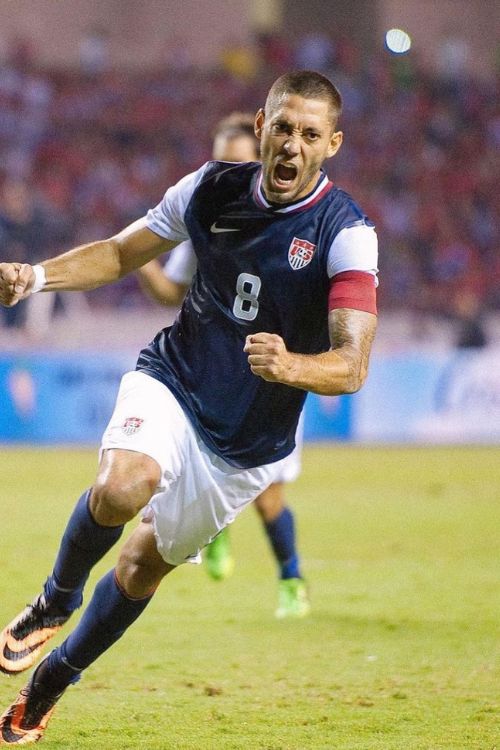 Moreover, he made history as the first American player to score a hat-trick in the Premier League in a victory against Newcastle United in 2012.
Dempsey, throughout his career, played in various prestigious leagues, including the Premier League, for clubs like Fulham and Tottenham Hotspur.
He also competed in Major League Soccer for teams such as the New England Revolution and Seattle Sounders FC.
Dempsey's remarkable talent and achievements have earned him recognition as one of the most incredible American soccer players.
Clint Dempsey Wife Bethany Dempsey
Bethany Dempsey, the wife of Clint Dempsey, is originally from High Falls and completed her high school education at Union Pines High School.
During her time at Union Pines, Bethany excelled academically and showcased her talent as a cheerleader.
Following her high school graduation, Bethany enrolled at Furman University, where she continued her education.
It was during her time at the university that she met her future husband.
Despite being in a relationship with one of the greatest soccer players, Bethany Dempsey pursued her academic studies.
She enrolled at Appalachian State University in 2005, where she continued her psychology education and pursued a career in the field.
Later in 2007, the couple tied the knot at St. Anthony of Padua Catholic Church in Southern Pines.
Featured In 2010 SI Swimsuit Issue
The couple was living happy and simple life away from a media highlight, however, in 2010, Clint's wife Beth quickly gained fame after being featured in the 2010 SI Swimsuit Issue.
In 2010, the Sports Illustrated team highlighted the wives and girlfriends of World Cup players in their Swimsuit issue of the magazine.
They featured Abigail Clancy, Melissa Satta, and Sarah Brandner, including Beth Demsey.
Beth was featured in a unique body paint which immediately caught people's attention During her appearance in the SI Swimsuit feature, Dempsey showcased a unique style by wearing a bikini that was painted onto her body, featuring a patterned design.
Additionally, she adorned a torn U.S. soccer jersey across her shoulders, adding a distinct touch to her ensemble.
The Couple Are Blessed With Six Children
Bethany and Clint Dempsey are proud parents of six children. They recently welcomed a baby girl into their family on November 11, 2022.
Their three daughters are named Elysia, Sophia, and the newborn, while their three sons are named Jackson, Clayton, and Lincoln.
Clint, being a devoted father, cherishes spending time with his family and often takes them to his soccer games.
He has expressed that his family, especially his eldest daughter, brings him immense joy and happiness.
Clint frequently shares pictures of their family moments, such as fishing trips and spending quality time together.