Top 10 Greatest Soccer Players of All Time!! Who is the greatest soccer player ever? The debate on this question is a hot topic. If you follow soccer, you might be familiar with the rivalry between Argentinian player Lionel Messi and Portuguese player Cristiano Ronaldo.
While the two athletes appear to be on good terms themselves, the mainstream media and fans have encouraged and heated this topic for quite a while now.
More so, an argument over whether Messi or Ronaldo is the GOAT led to a Nigerian man being charged with the murder of his friend on March 2016.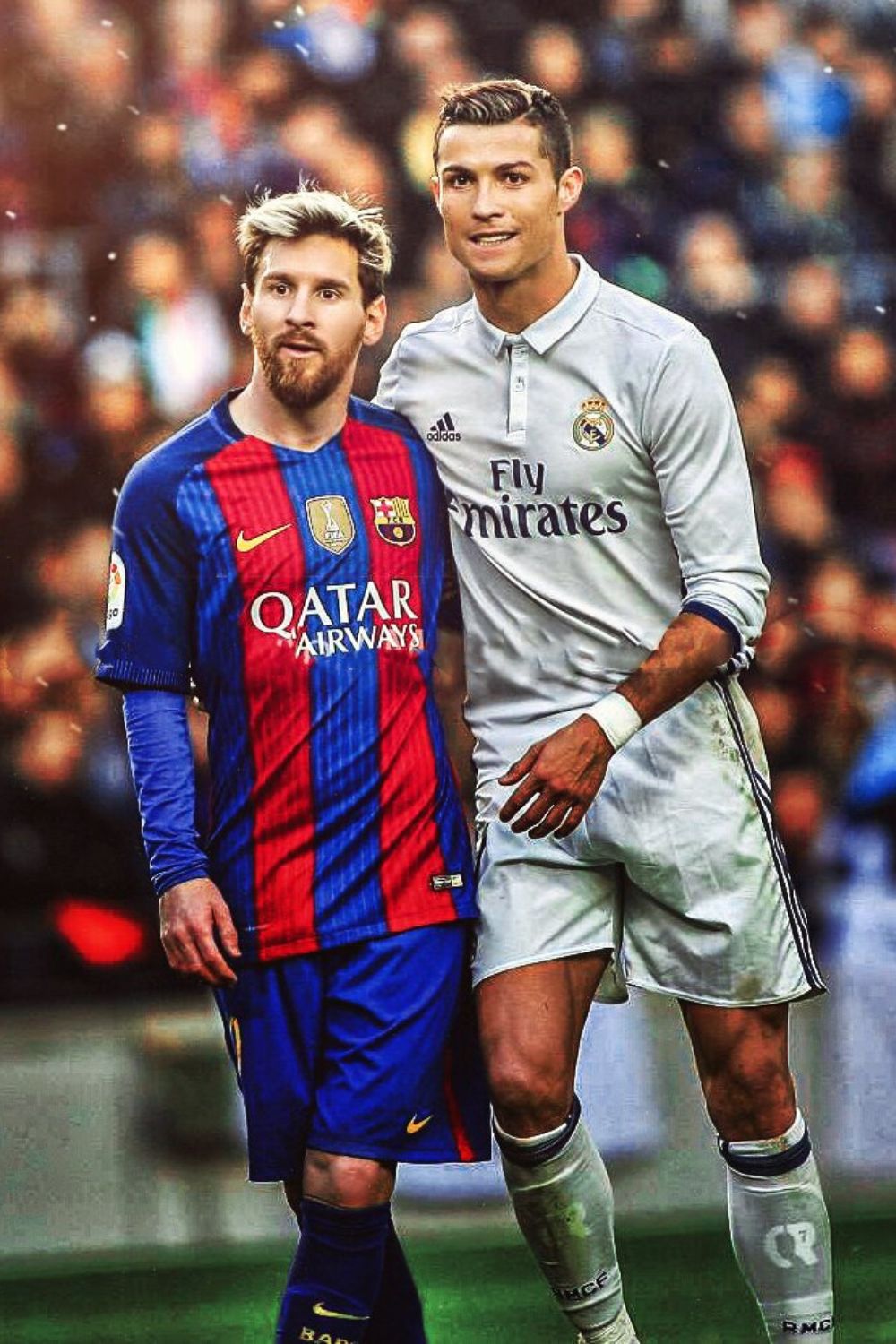 However, we are not here to talk about just these two legends because soccer has seen far more legendary players on the field.
As the most popular sport globally, many footballers have cemented their legacy in the soccer world. So, it is a challenging task to pick the greats.
However, based on players' records, achievements, and contributions to the sport, we have ranked the top 10 greatest soccer players of all time.
And do not forget to check out the honorable mentions who did not make it to the list at the end of the article.
Quick Overview
| | |
| --- | --- |
| Player | Position |
| 10. Paolo Maldini | Defender |
| 9. Alfredo Di Stefano | Forward |
| 8. Zinedine Zidane | Midfielder |
| 7. Ronaldo | Striker |
| 6. Franz Beckenbauer | Defender |
| 5. Johan Cruyff | Forward |
| 4. Cristiano Ronaldo | Forward |
| 3. Lionel Messi | Forward |
| 2. Diego Maradona | Attacking Midfielder |
| 1. Pele | Attacking Midfielder |
Greatest Soccer Players of All Time
10. Paolo Maldini
Position: Defender
Team: AC Milan/ Italy
Career: 1984-2009
Honors: 25 trophies/ Ballon d'Or Dream Team
Paolo Maldini was a complete package. Despite being right-footed, he played most of his career as a left-back. However, due to his versatility, he could play in any defensive position.
He had all the traits one could ask for, calmness, intelligence, speed, physicality, stamina, and aggression.
Maldini's exceptional leadership qualities for his club and country earned him the nickname "II Capitano." Maldini always made his teammate's jobs easy.
He taught a future generation that defending is as glamorous as attacking when you are among the best.
The one man, army Maldini, played his entire career for AC Milan since making his debut at 16. He went to play 902 official matches for Milan.
Maldini has won 25 major club titles, which include 7 Scudetto and 3 Champions League. However, he could not replicate his club's success internationally.
Moreover, in 2020 he was inducted into Ballon d'Or Dream Team by France Football.
You Might Want To Read About the Top 48 Paolo Maldini Quotes
9. Alfredo Di Stefano
Position: Forward
Team: River Plate, Hurracan, Millonarios, Real Madrid, Espanyol/ Argentina, Colombia, Spain
Career: 1945-1966
Honors: 21 trophies, 2x Ballon d'Or, 1x Super Ballon d'Or
The only word to describe Alfredo DI Stefano is "legend." There was nothing he couldn't do, from attacking to defending.
His Real Madrid coach Mige Munoz said playing with Stefano was like having two players in each position.
Stefano's arrival in Spain helped Real Madrid reach its peak success.
He won 8 La Liga's, five consecutive European Cups, and 2 Ballon d'Or during his spell at Madrid.
Moreover, he was the only player to win the 5 European Cup Finals and Super Ballon d'Or.
The only thing Stefano couldn't achieve in his career was an international triumph. He played for three international teams Spain, Colombia, and Argentina.
However, he couldn't even play a single World Cup due to injuries, war, and politics.
8. Zinedine Zidane
Position: Midfielder
Teams: Cannes, Bordeaux, Juventus, Real Madrid/ France
Career: 1989-2006
Honors: 15 trophies/ 1x Ballon d'Or
One of the greatest midfielders of all time, Zinedine Zidane, is next on our list. He is regarded as the greatest French soccer player ever.
Zidane is well-known as an elite playmaker. His vision, passing, control, and dribbling dominated the midfield, and his technique was remarkable.
Sir Alex Ferguson said he would win the Champions League with Zidane and ten wood pieces.
In 2001, Zidane moved to Real Madrid for a world record fee of €77.5 million ($80.43 million). This was unmatched for the next eight years.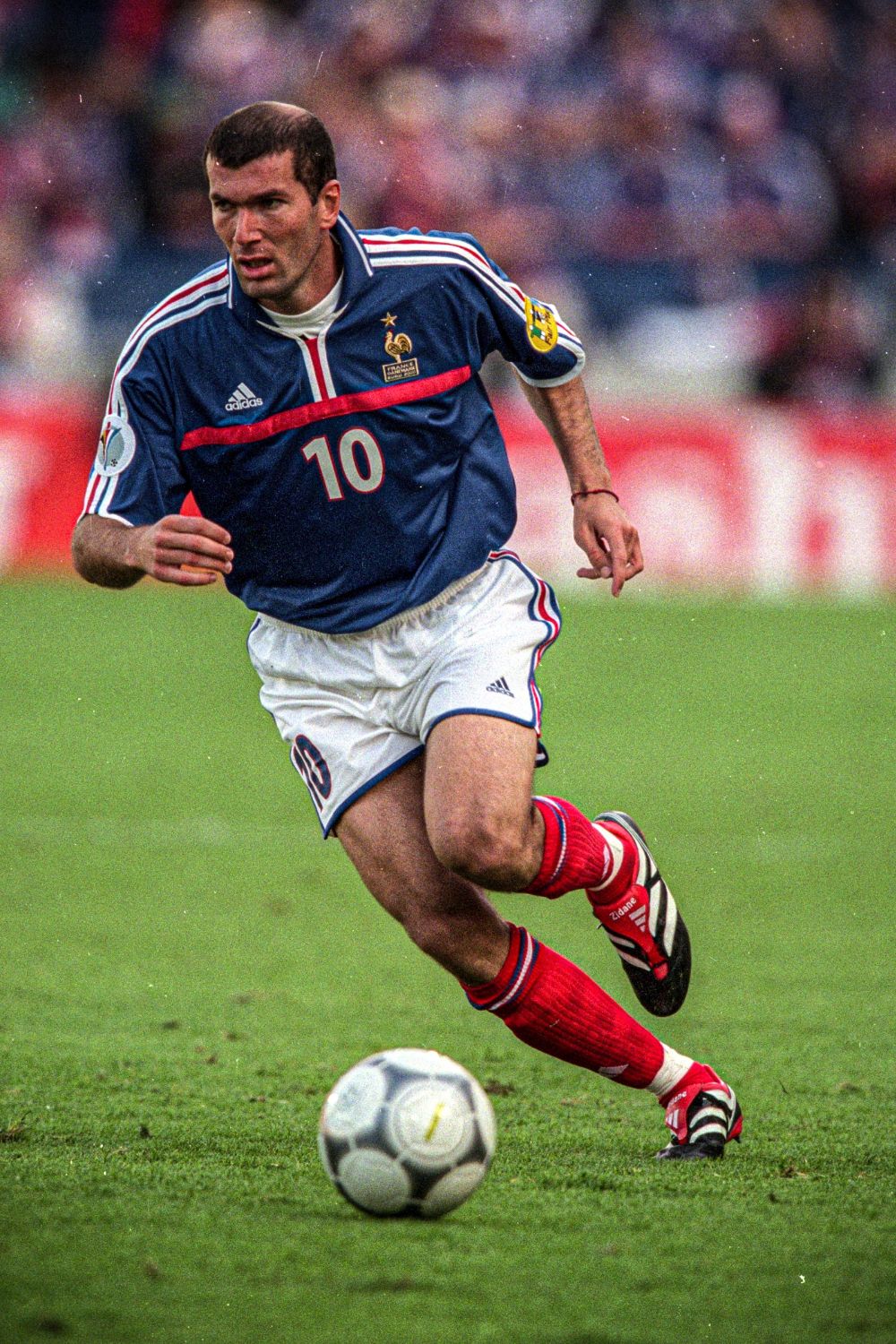 Besides playmaking, Zidane also has scored goals in important stages. Firstly, his brace against Brazil in the 1998 World Cup helped France become the world champion.
He is three times FIFA World Player of the Year and a one-time Ballon d'Or winner. Likewise, Zidane is the oldest player to win the FIFA Golden Ball at 34.
Alongside being a successful player, Zidane is also a decorated manager.
One of his remarkable milestones is winning a record three consecutive Champions League with Real Madrid.
7. Ronaldo
Position: Striker
Teams: Cruzeiro, PSV, Barcelona, Inter Milan, Real Madrid, AC Milan, Corinthians/ Brazil
Career: 1993-2011
Honors: 18 trophies/ 2x Ballon d'Or, Ballon d'Or Dream Team
Ronaldo Nazario's career was hugely affected by injuries; otherwise, he could have been ranked at the top.
He is the greatest striker world has ever seen.
Nicknamed Fenomeno Ronaldo was a nightmare for any team. He had the capability to destroy the opposition by himself.
His speed, acceleration, control, balance, movement, power, finishing, and footwork were god-level.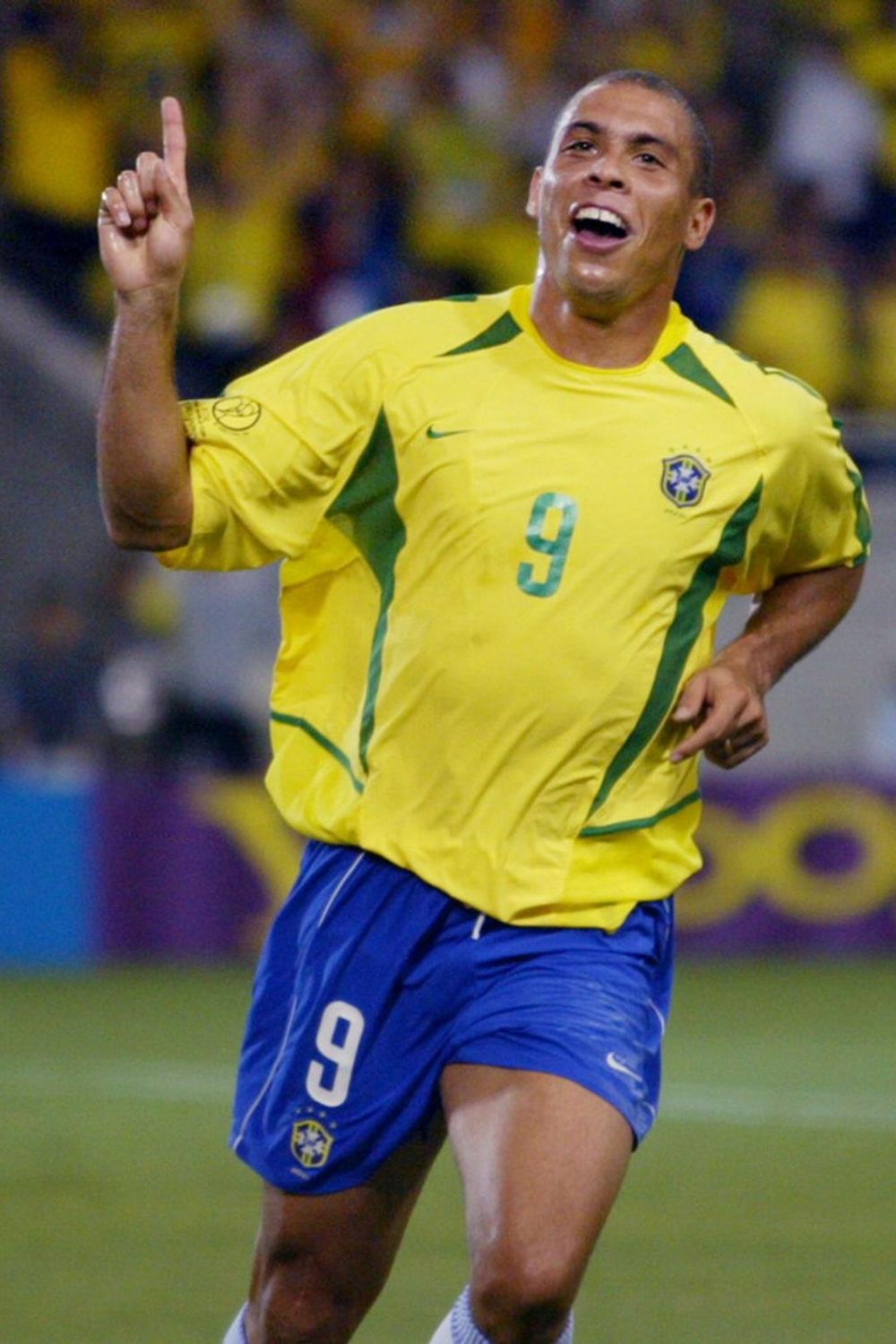 At 23, Ronaldo had already netted 200 goals, but a knee injury made him miss almost three seasons.
One of the remarkable moments of Ronaldo was making a comeback from injury to help Brazil win their fifth World Cup in 2002, where he won the Golden Boot, scoring eight goals.
Likewise, he is the youngest player to win FIFA World Player of the Year and Ballon d'Or at 20 and 21 respectively. Later, in 2020 Ronaldo was enshrined into the Ballon d'Or Dream team.
6. Franz Beckenbauer
Position: Defender
Teams: Bayern Munich, New York Cosmos, Hamburger SV, New York Cosmos/ West Germany
Career: 1964-1982
Honors: 20 trophies/ 2x Ballon d'Or, Ballon d'Or Dream Team
Frank Beckenbauer is indeed the defender of the century. He is a complete player, a goal scorer, a fantastic defender, a leader, a great athlete, and definitely a winner.
Beckenbauer is the first player to lift World Cup as captain and coach. As a player, he won in 1974, and as a coach in 1990.
Likewise, he is the only defender to win Ballon d'Or twice.
Beckenbauer is often credited for beginning the sweeper or libero role. It has now become the most influential exponent in modern-day soccer.
After he came out of the youth system, Bayern became dominant in world soccer.
During his captainship, Beckenbauer led Bayern to the Bundesliga three-peat from 1972 to 1974 and also the European Cup three-peat from 1972 to 1974.
After his retirement, he was elected to the 20th Century World XI and the Ballon d'Or Dream team.
5. Johan Cruyff
Position: Forward, Attacking midfielder
Team: Ajax, Barcelona, Loa Angeles Aztecs, Washington Diplomats, Levente, Ajax, Feyenoord/ Neatherlands
Career: 1964-1984
Honors: 22 trophies/ 3x Ballon D'Or
The next on our list is Johan Cruyff. He is the most influential figure in the soccer world who has impacted the game as no other has.
A revolutionary figure in soccer, Cruyff was the one who evolved the idea of Total Football.
Cruyff started the game as a center forward, but he moved freely around the field. Later using his technical skills and intelligence, he would create chances taking advantage of opposition and space.
Likewise, Cruyff had a unique ability to elevate his teammates' performance.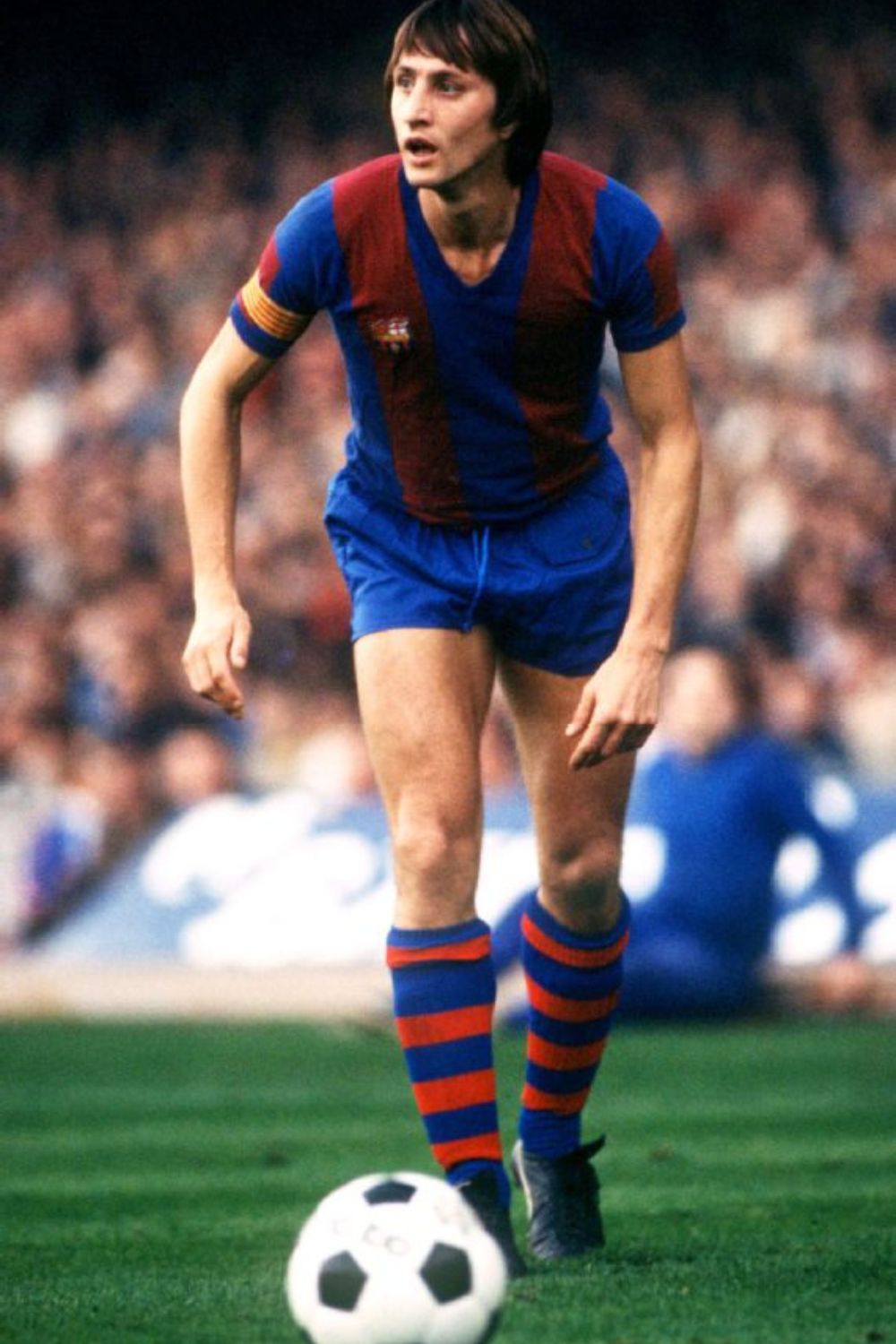 Cruff played the role of the conductor in Total Football leading Ajax and Netherlands to a powerhouse in world soccer.
At Ajax, he won 8 Eredivisie and three consecutive European Cups scoring 190 goals.
After joining Barcelona at that time record transfer fee, he won the maiden LaLiga title.
After retiring, Cruyff implemented his Total Football philosophy as Barcelona manager creating one of the greatest teams in soccer history.
Inventor of the famous football move Cruyff turn, Johan Cruyff won 3 Ballon d'Or throughout his career. Likewise, IFFHS honored him with European Player of the Century in 1999.
You Might Want To Read About 51 Johan Cruyff Quotes
4. Cristiano Ronaldo
Position: Forward
Teams: Sporting CP, Manchester United, Real Madrid, Juventus/ Portugal
Career:2002-Present
Honors: 32 trophies/ 5x Ballon D'Or, Ballon d'Or Dream Team
Cristiano Ronaldo is showing no sign of slowing down at the age of 38.
At United, he earned his first Ballon d'Or aged 23. He also won three successive Premier Leagues and one Champions League.
In 2009, he broke the then world-record fee after moving to Real Madrid for £80 million ($95.18 million).
During his spell in Madrid, he broke many records. He is Real Madrid's all-time leading goal scorer, and the Champions league-leading scorer.
Overall, he has 4 European Golden Boots, 5 Ballon d'Or awards, and a record 4 UEFA Player of the Year honors to his name. He is also a member of the Ballon d'Or Dream team.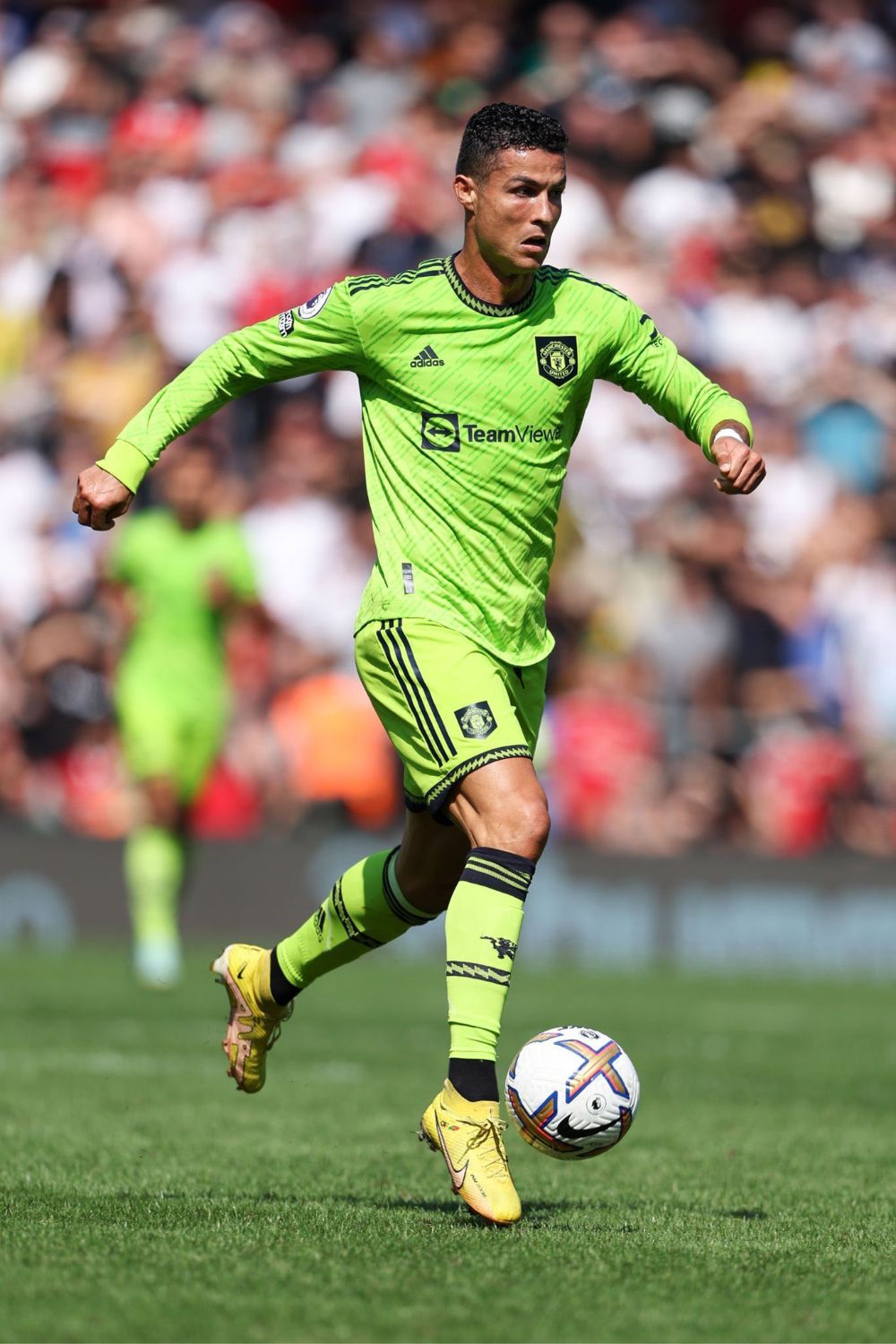 Moreover, Ronaldo is a goal-scoring machine. He has scored 881 goals for his club and country.
Likewise, he is the first and only player to score goals in every minute.
Ronaldo has had a quite success playing for Portugal too. He has won Euro Cup and UEFA Nations League.
Furthermore, Ronaldo is the second richest soccer player in the world and one of only two players to earn more than $1 billion from his playing career.
He has recently been in the media, but for the wrong reasons. During an interview with Piers Morgan in November 2022, he shook Manchester United and Old Trafford to their cores with a series of controversial comments.
Also, Read About Cristiano Ronaldo's Net Worth: Properties & Investments
3. Lionel Messi
Position: Forward
Teams: Barcelona
Career: 2004-Present
Honors: 34 trophies/ 7x Ballon d'Or, Ballon d'Or Dream Team
Next on our list is Lionel Messi. Messi, the Argentinian player, is considered one of the greatest players in soccer history.
The only drawback in Lionel Messi's illustrious career is a lack of international success. That's the only space for argument for everyone who doesn't consider him the greatest.
The only word to describe Messi is magician. Alongside being a prolific goal scorer, he is also an amazing playmaker.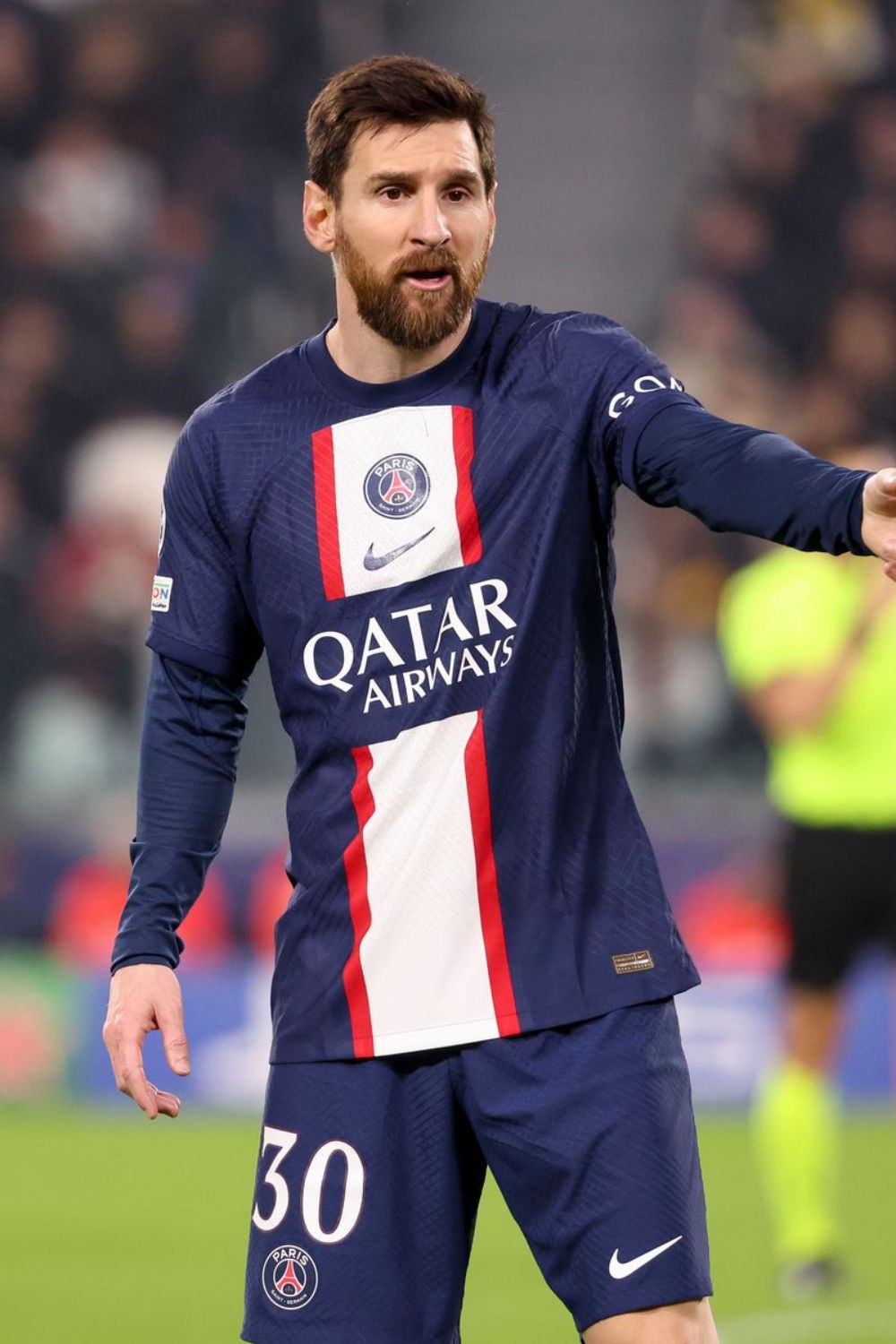 No one has more Ballon d'Or and European Golden Shoe than Messi. He has won Ballon d'Or a record seven times.
In the 2011-12 season, he broke the world record for most goals scored in a single season, netting 92 goals.
Similarly, he holds a record for LaLiga's most goals, assists, and hattricks. Messi's eight hattricks are also the most by any player in the Champions League.
By the time he retires, Messi will definitely break multiple other records.
Currently, he is the world's highest-paid soccer player and the only second player to earn more than $1 billion from his professional career.
You Might Want To Read About 35 Inspiring Lionel Messi Quotes
2. Diego Maradona
Position: Attacking Midfielder, Secondary Striker
Teams: Argentina Juniors, Boca Juniors, Barcelona, Napoli, Sevilla, Newells Old Boys, Boca Juniors/ Argentina
Career: 1976-1997
Honors: 12 trophies/ Ballon d'Or Dream Team
Messi himself has claimed Diego Maradona is the greatest ever. Maradona could do anything with football mortals would dream of.
Alongside his playmaking and dribbling skills, Maradona was a great leader boosting his teammate's morale.
Although targeted by the opposition, he was always fearless and ready to take any competitor.
His performance would command every fan in the stadium to watch him, and even rival fans used to applaud him.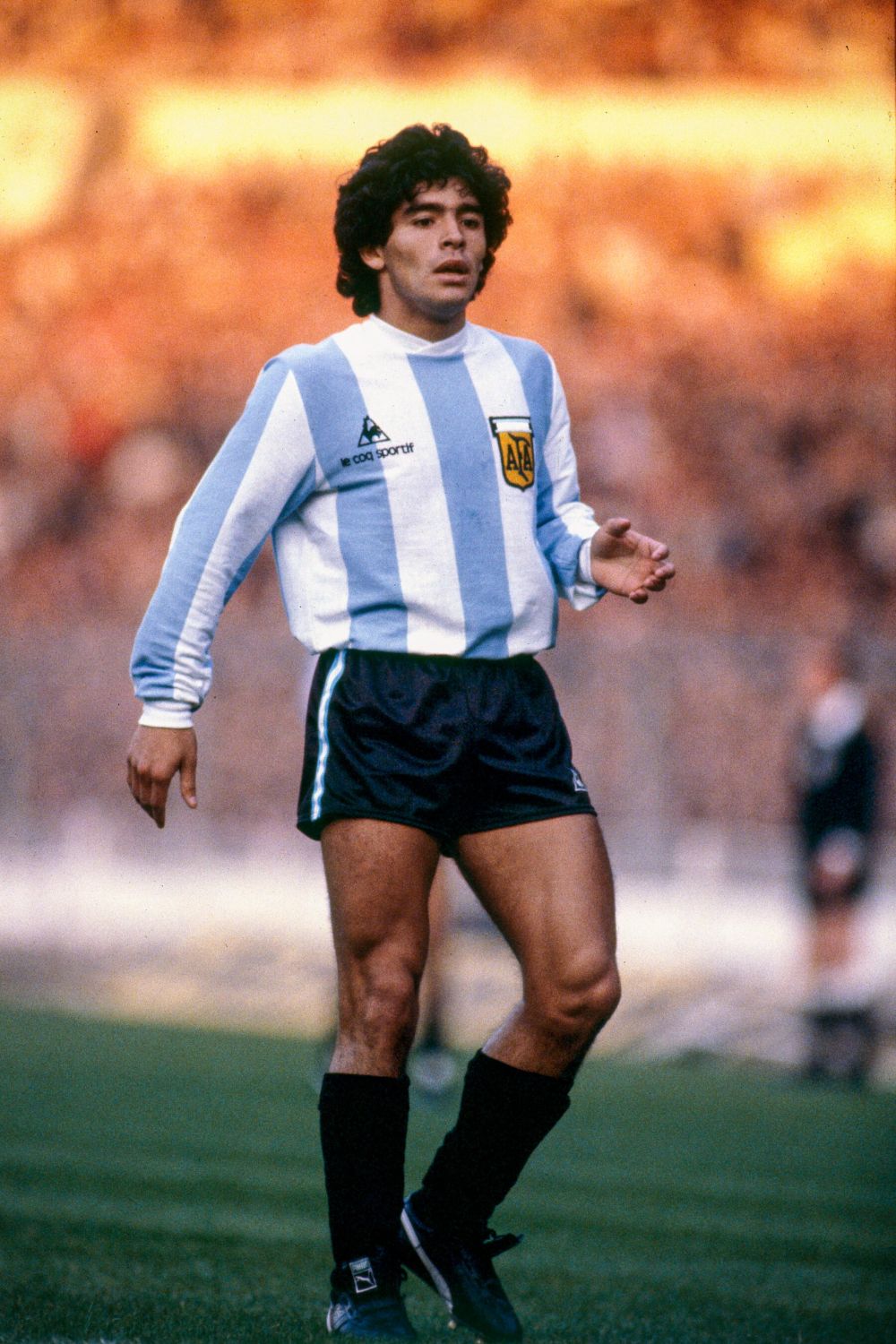 In 1986, Maradona single-handedly carried Argentina to World Cup. His extraordinary displays at the tournament showed his greatness.
His 2002 second goal against England, dribbling past 5 English players from 60m, was is dubbed FIFA Goal of the Century.
Likewise, he transformed an unwanted, unfancied Napoli team into one of the dominant teams in European soccer history.
Maradona was the 2002 joint winner of FIFA Player of the Century. Similarly, he was also enshrined in Ballon d'Or Dream Team and 20th Century World XI.
Also Read About Top 32 Diego Maradona Quotes
1. Pele
Position: Forward/ Attacking Midfielder
Teams: FC Santos, New York Cosmos/ Brazil
Career: 1956-1977
Honors: 28 trophies/ Ballon d'Or Dream Team
The King of Football Pele is a legendary name in Sportsworld.
He has dominated the football goat debate. Of course, one can say he didn't play in Europe. But Pele is the finest player to play soccer, and his phenomenal records show why.
Since bursting into the soccer world at age 16, Pele excelled for both club and country.
Moreover, Pele is well known for his accomplishment on the greatest stage of world soccer.
He is the youngest-ever goal scorer and winner in World Cup history.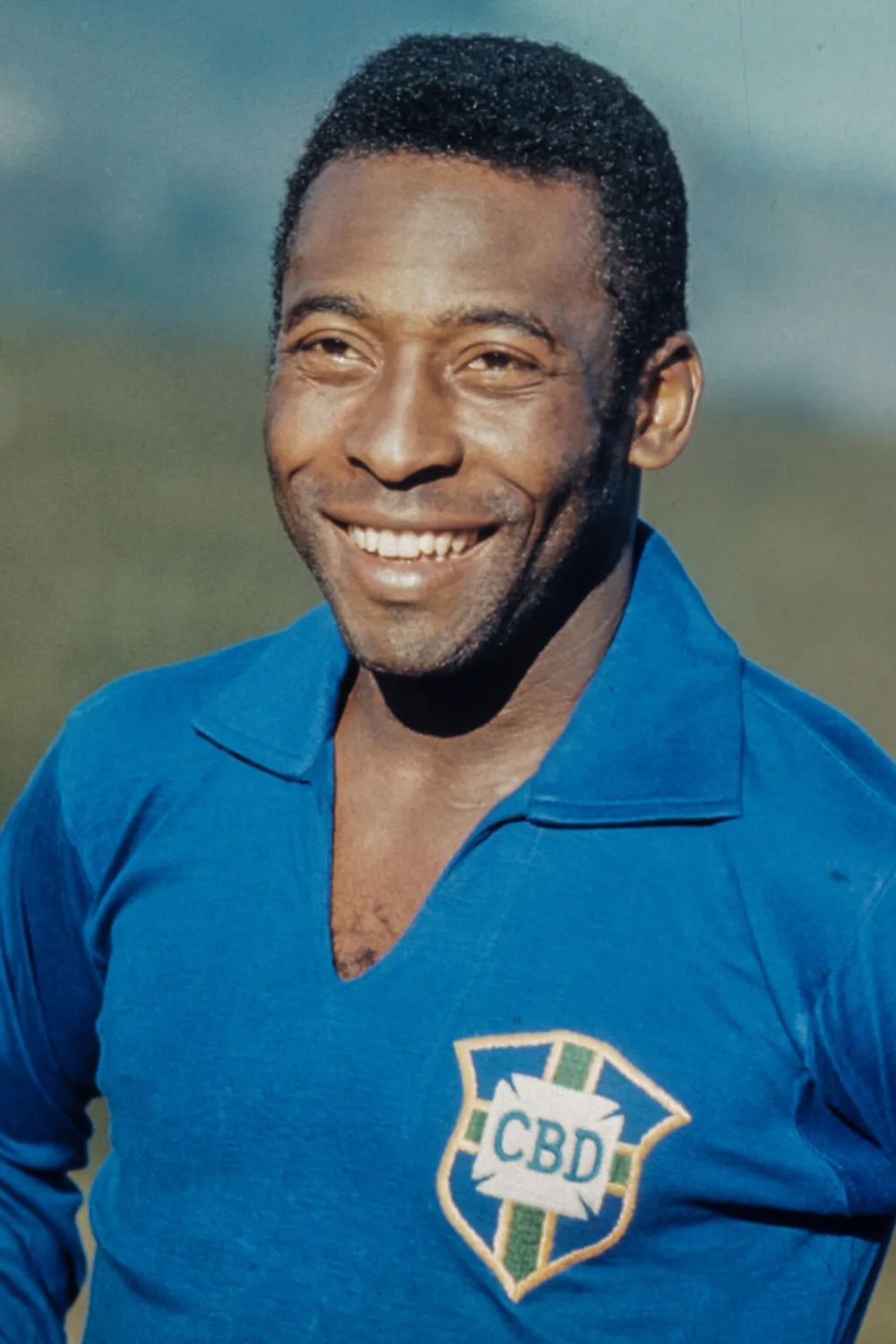 After winning two more World Cups, he reached another milestone for most WC triumphs, with three titles in 4 tournaments.
Likewise, at the club level, Pele won 25 trophies, including eight league titles and 2 Copa Libertadores.
According to RSSSF, Pele is the leading goal scorer in football. During his professional career, Pele scored 1,279 goals in 1,363 matches.
He is a member of the Ballon d'Or Dream Team and World Soccer's all-time greatest XI.
Also, Read About 46 Famous Pele Quotes
Honorable Mentions
And before you guys get all riled up, here are some honorable mentions:
| | |
| --- | --- |
| Players | Position |
| 5. Roberto Carlos | Defender |
| 4. Ronaldinho | Mid Fielder |
| 3. David Beckham | Striker |
| 2. Iker Casillas | Goal Keeper |
| 1. Cafu | Defender |