The linebacker Cole Holcomb and his wife Casey DiNardo have been married since 2022.
The college sweethearts tied the knot after being in a relationship for six years.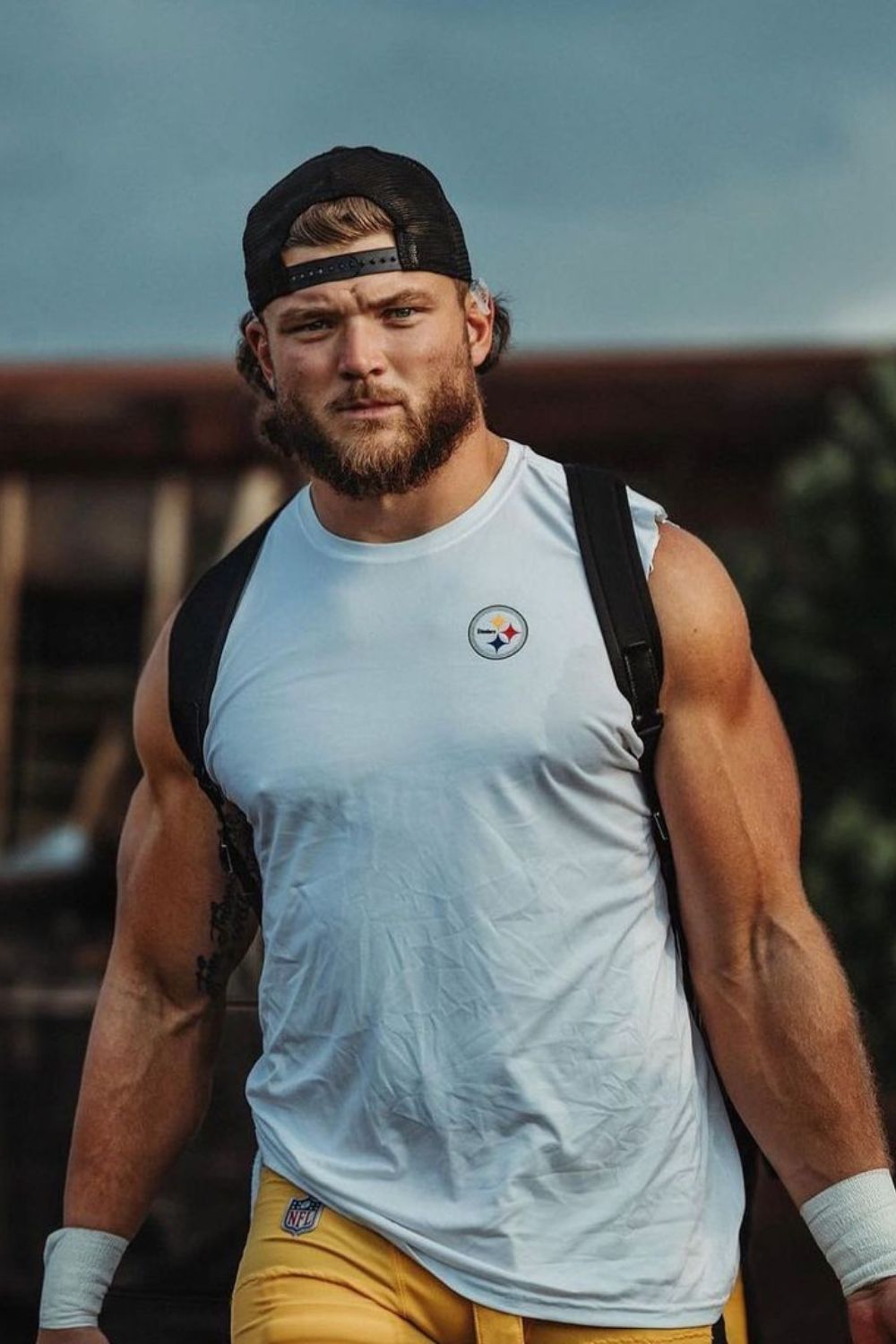 Cole Holcomb, born on July 30, 1996, attended New Smyrna Beach High School and played collegiate football for the University of North Carolina.
During his senior year of college, he earned second-team All-ACC Honors.
The Washington Commanders drafted the inside linebacker in the fifth round of the 2019 NFL Draft.
After spending four seasons with the Commanders (2019-2022), he agreed to a deal with the Pittsburgh Steelers.
On March 15, 2023, he inked a three-year contract worth $18 million, with an average annual salary of $6 million with the Steelers.
Cole Holcomb Wife, Casey DiNardo Holcomb
During their college years, Cole Holcomb crossed paths with Casey DiNardo, a Team USA hockey player and fellow UNC athlete.
They eventually started dating in 2016 when they were still in college.
The pair then publicly announced their engagement in May 2021, marked by Casey sharing a series of photos accompanied by a caption that read,
"Still in shock from last night. I said yes to forever with my best friend. I can't believe I found my very own can't-eat, can't-sleep, reach-for-the-stars, over-the-fence, World Series kind of stuff. I love you more than anything."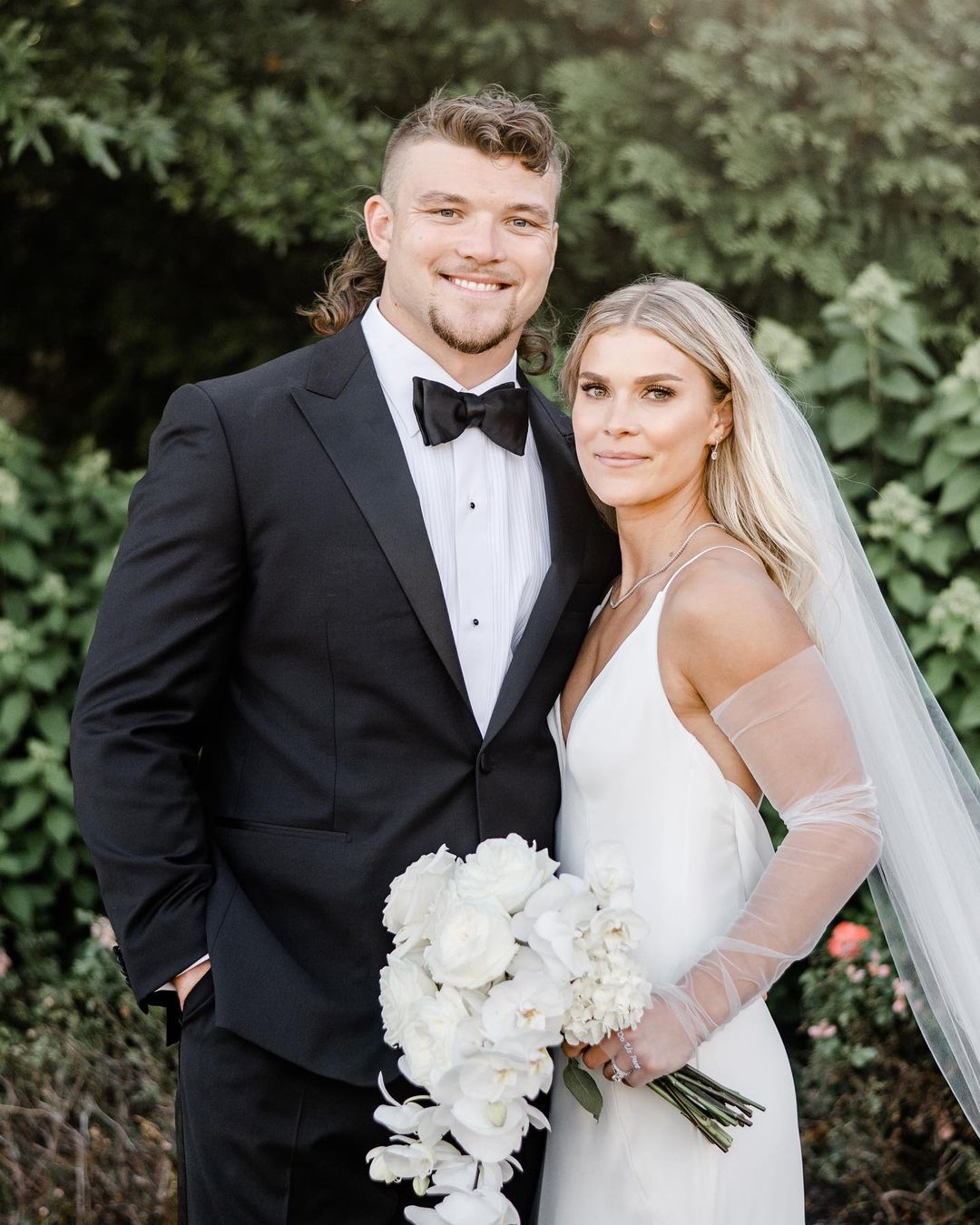 Just a year later, on June 18, 2022, the couple exchanged vows in Virginia Beach, Virginia.
Currently, the pair has yet to welcome any kids into their family.
Family Of Casey DiNardo
Casey DiNardo was born to parents Jimmy and Karhy DiNardo in Virginia Beach on April 23, 1994.
She grew up with three siblings: one older sister, one older brother, and one younger brother.
Casey's father, Jimmy, played collegiate football at William & Mary, while her brother, Derek, was a linebacker at Virginia Tech.
Education and Varsity Hockey Career of Case
Casey attended Frank W. Cox High School, where she actively played hockey and was a four-year varsity starter.
Furthermore, she served as a team captain during her senior year and successfully led her team to championships.
Subsequently, she enrolled at the University of North Carolina at Chapel Hill, where she would later meet her future husband.
During her time there, she was also a varsity field hockey team member.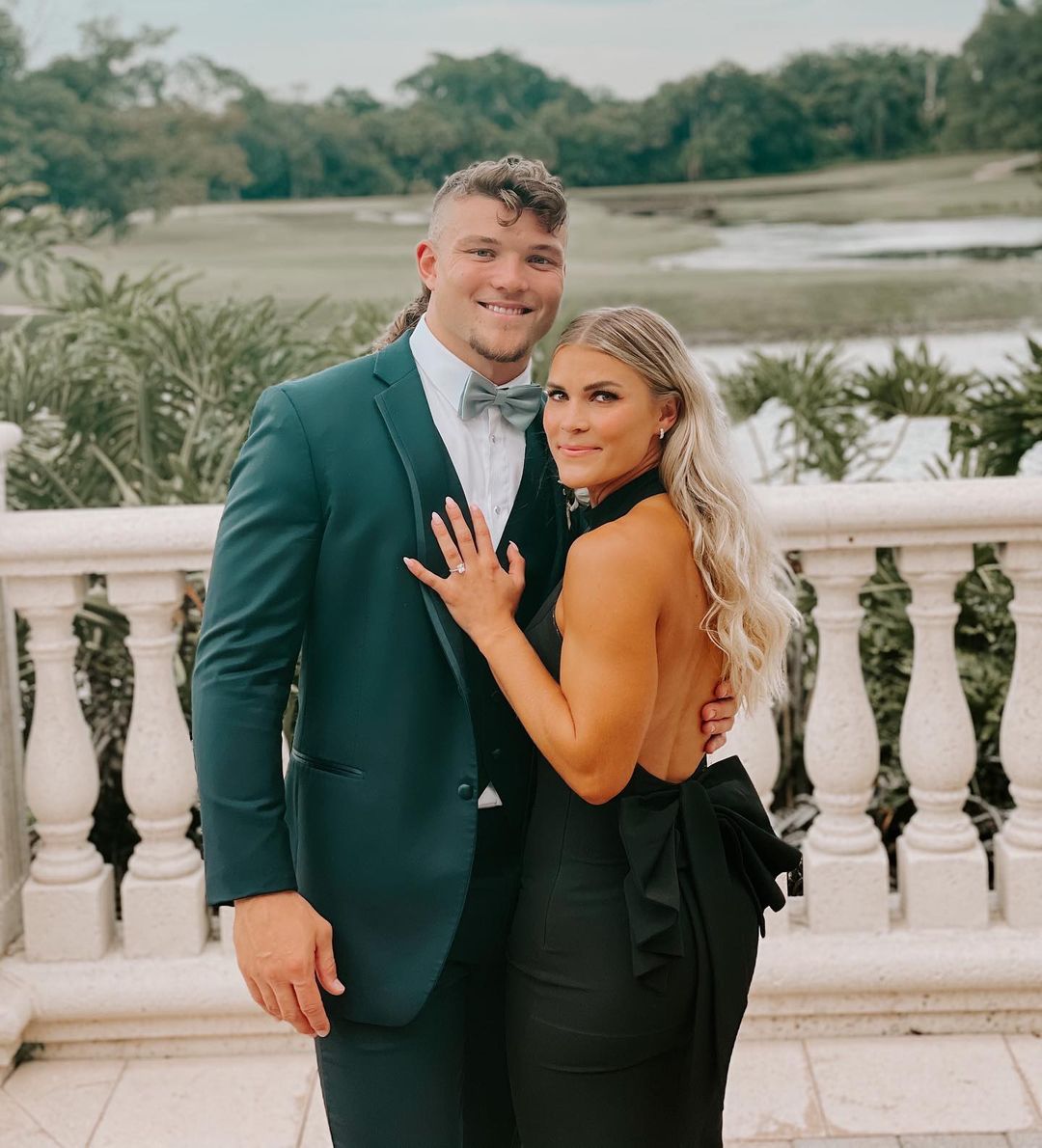 She then attended the University of North Carolina at Chapel Hill, where she would meet her future husband.
In addition to her college endeavors, Casey represented the U.S. Under-19 National Team in 2012 and 2013, ultimately earning a spot on the National Team for the 2014-15 season.
She graduated with a degree in journalism, with a minor in entrepreneurship, PR, advertising, and applied communication in 2016.
Professional Venture Of Cole's Wife, Casey
Casey worked as a marketing and public relations intern at Intrepid Marketing Group from January 2015 to May 2015.
She then joined the Fill Your Bucket List Foundation as a public relations intern from September 2015 to December 2015.
Her other work experiences include:
Statistician at NBC Sports Group (August 2016)
Marketing Associate at Ecore (January 2017- August 2017)
Personal Trainer, Group Fitness and Spin Instructor at Inlet Fitness Inc (May 2018- June 2019)
Coach at Shred415 (September 2019- Present)
Group Fitness Instructor at Life Time Inc. (September 2019- Present)
Currently, she operates her own health and fitness website, "Coaching with Casey," which offers specialized and custom online health coaching and personal training programs.