Dale Earnhardt Jr. has two sisters, Kelly and Taylor. His elder sister, Kelly, is a businesswoman, while her younger sister, Taylor, is a Rodeo competitor.
Kelly is his only biological sister, and Taylor is his half-sibling from his father's third marriage.
Dale Jr. and Kelly had a fair share of challenges growing up; however, they saved each other by providing help to one another.
Similarly, Junior supported his younger sister, Taylor, and stood by her for most of her childhood.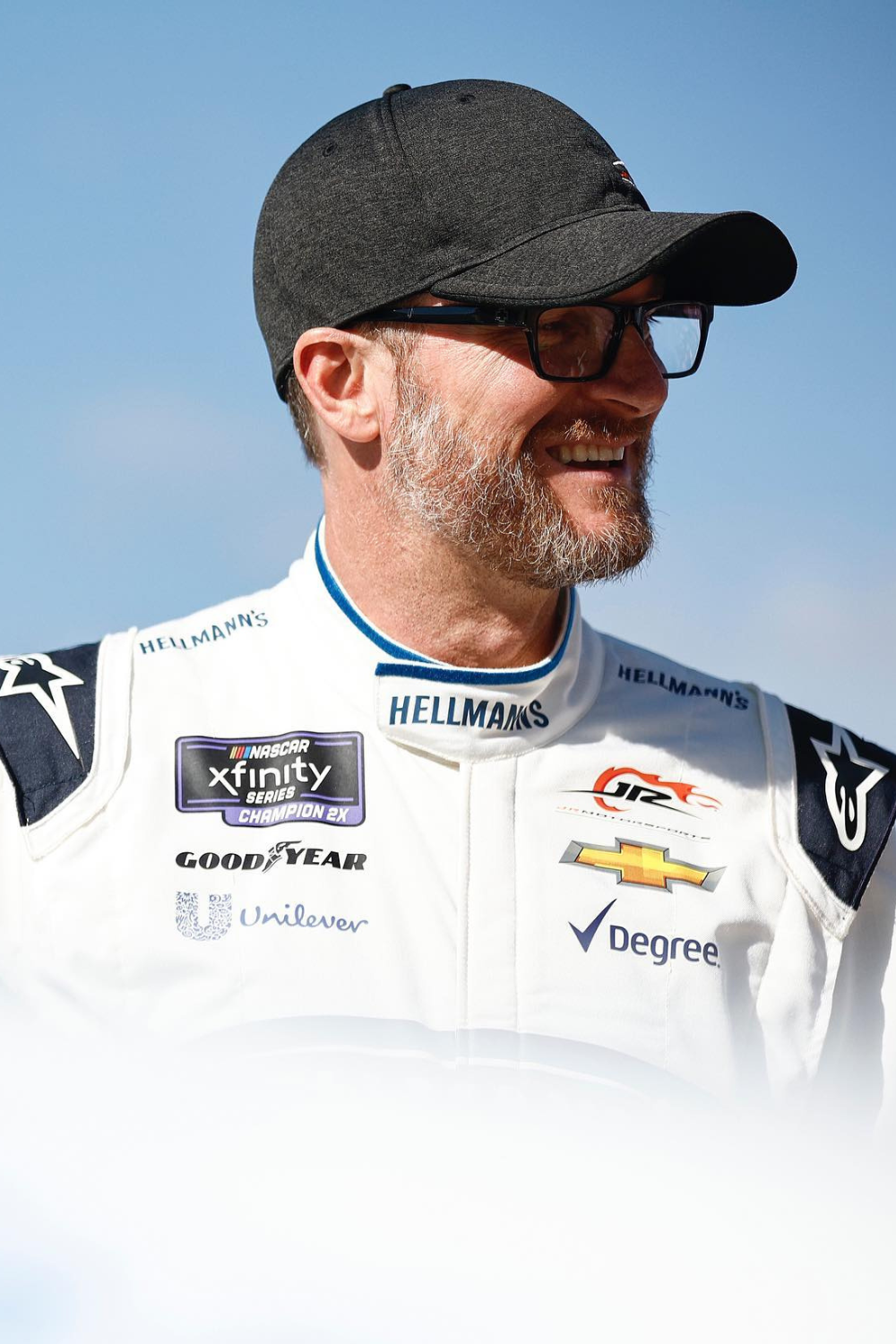 Ralph Dale Earnhardt Jr. is a part-time NASCAR Xfinity Series racer and a former NSACAR Cup Series racer.
He began his racing career at 17, competing in the Street Stock division at Concord, North Carolina's Motorsport Park.
Beginning his professional NASCAR career in 1996, he won several accolades, including 2X Busch Series Championships, 2X Daytona 500, and several others.
Similarly, he earned a few individual awards like NASCAR Hall of Fame (2022), Bill France Award of Excellence, and Greatest Drivers (2023).
Moreover, one of the major highlights of his professional racing career was in 2000 when he competed with his father and half-brother in the Pepsi 400 at Michigan International Speedway.
Dale Earnhardt Jr Sister Kelley And Taylor: Age Gap
Dale Earnhardt was born as the second child of Brenda Lorraine Jackson and Dale Earnhardt Sr.
Kelly (b. August 28, 1972) is almost two years older than Dale (b. October 10, 1974).
Junior's other sister Taylor is his half-sister from his father's third marriage with Teresa Houston.
The age gap between Taylor (b. December 20, 1988) and Dale is almost 14 years.
Besides, he also has an older half-brother named Kerry (b. December 8, 1969). He is also a former NASCAR driver.
Moreover, Kerry married Rene in 1999 and has a daughter Kayla.
Additionally, they have three other kids, two sons, Bobby and Jeffrey, from Kerry's previous marriage, and a daughter, Blade, from Rene's previous marriage.
Dale Earnhardt Sister Kelley Earnhardt Miller Is A Businesswoman
Kelley King Earnhardt Miller is an American businesswoman who co-owns JR Motorsports with her brother, Dale Earnhardt Jr.
Since her father was into racing, she picked this passion quite early and used to drive a car around the family farm since she was about 12 years old.
Kelley attended the University of North Carolina Wilmington and later transferred to the University of North Carolina, Charlotte.

After her younger brother, Dale, started making big bucks from his racing career, Kelley began to handle his finances.
Moreover, she married former NASCAR driver L. W. Miller III in January 2011 and has a son named Wyatt Wayne Miller.
It was her third marriage; she was previously married to Raymond Walter Holm Jr. (m. 2001-2004) and Jimmy Elledge.
With Jimmy, Kelley shares two daughters, Karsyn and Kennedy.
Dale Earnhardt Sister Taylor Nicole Earnhardt Is A Rodeo Competitor
Taylor is the youngest among the Earnhardt siblings. She was born to Dale Earnhardt Sr. and Teresa Earnhardt (nee Houston).
She is a professional Rodeo competitor and cattle rancher.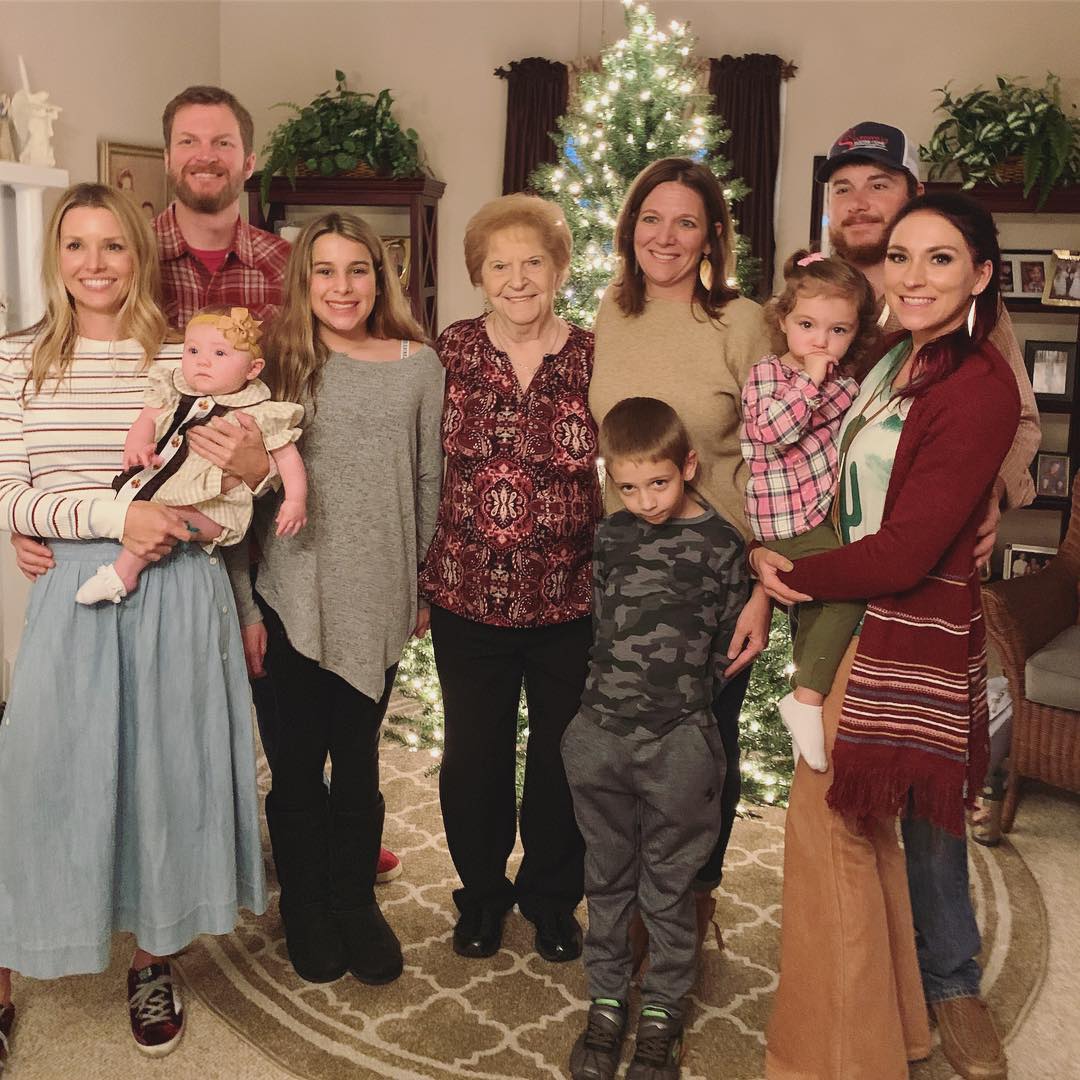 Being raised in an athletic family, she was always into sports and started her career in Horse Racing at an early age.
The Junior Southern Rodeo Association (SRA) Championship winner learned to ride horses in her family's stables.
She won the 2010 NBHA South Carolina District Championship. Moreover, she also has a Certified Equine Sports Massage Therapy Certificate.
Dale Earnhardt Jr Family
Dale Earnhardt tied the knot to his longtime girlfriend, Amy Reimann, in December 2016.
They started dating instantly after meeting for the first time in 2009.
After dating for six years, Junior asked Amy to marry him in 2015 and eventually shared their vows in 2016.
Together, they share two kids, Isla Rose Earnhardt (b. December 2016) and Nicole Loraine Earnhardt (b. October 2020).