The tight end Dalton Kincaid has been buzzing in the news lately with his entry into the NFL. Fans are now curious about Dalton Kincaid wife or if he has a girlfriend.
Dalton Kincaid was recently drafted to the Buffalo Bills on April 28, 2023. The NFL rising star was the No.25 overall pick in the first round.
He was born on October 18, 1999, to loving and supportive parents Victoria and Clark Kincaid.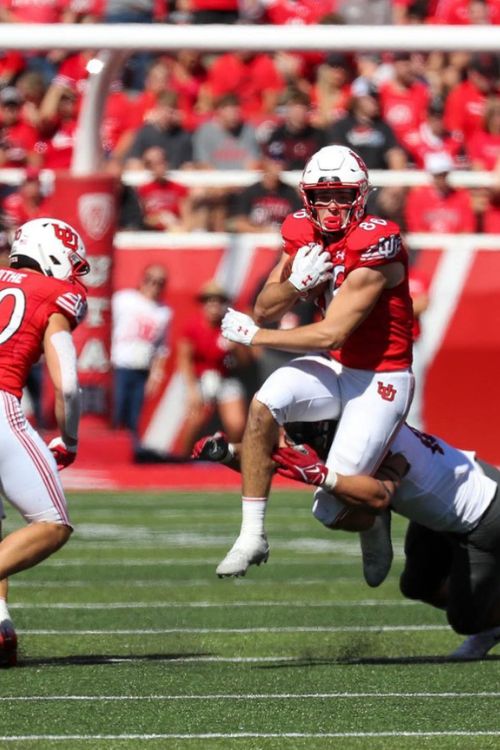 Additionally, Kincaid is one of the first athletes in his family, and his performance is up to his efforts and hard work and not just genetics.
The Buffalo Bills have a gem in their hand, as even in the draft, he was labeled the highest-graded tight end.
Dalton Kincaid Wife: Is He Married Or Has A Girlfriend?
The young star has been rumored to be dating a couple of celebrities. However, there is no proof regarding his relationship situation.
Furthermore, we can be hundred percent sure that Dalton has not yet taken a wife as he is currently in the early years of his career and giving his full focus there.
The Buffalo Bill's new star does seem to keep his private life private as there are not many pictures of him or with his partners on the internet.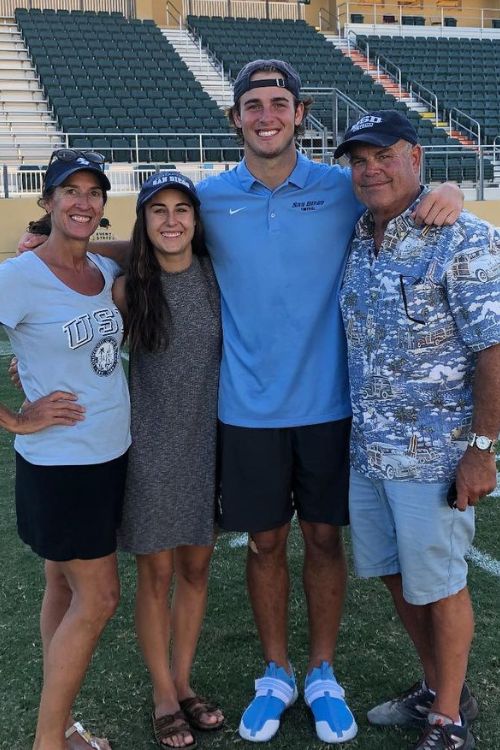 Even on his social media accounts, Kincaid has yet to post anything regarding his love life. But he does seem to post photos of his friends and families now and then.
The rising star of the NFL will surely be having many partners in the future, or maybe he will find his "one" quickly. We will surely be keeping track of it.
Dalton Kincaid College Career
Kincaid was not fond of football right from the get-go, as he used to play basketball and only ventured into the sport in his senior year of high school.
That season the young kid from Las Vegas managed eight touchdowns totaling 745 yards. Furthermore, he also earned all-state honors.
Later on, after moving to the University of San Diego, he decided to continue to pursue football.
The tight end spent two seasons with the university before moving to the University of Utah after the 2019 season.
Unfortunately, the 6 feet 3 inches football player's first season was cut short due to the COVID-19 pandemic, and only featured five times.
Utah was inspired by his showing on the field, as in his freshman year in 2018, Dalton Kincaid recorded 374 yards and 11 touchdowns on 24 catches.
Furthermore, he also had 44 receptions for 835 yards and eight touchdowns; one of the best that season.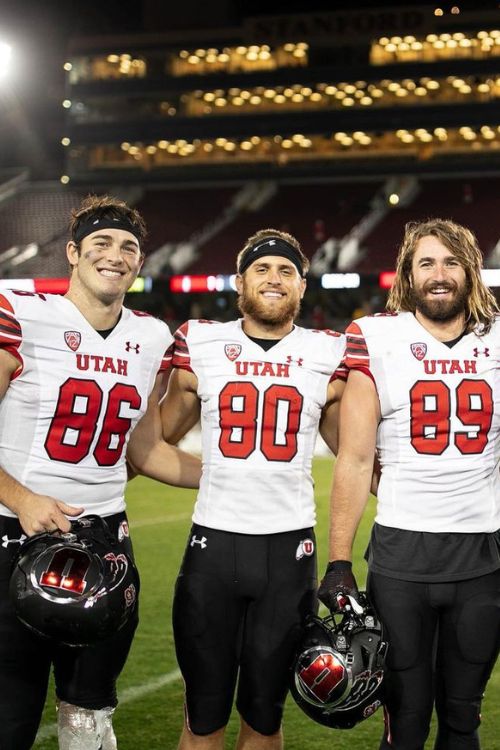 Additionally, his efforts in the field led to many accolades. Dalton Kincaid was named an AP FCS All-American and was also part of the second-team All-Pioneer Football League.
Now, at The Bisons, he became the first Bills tight end taken in the first round for over 30 years. Moreover, the last person was Tony Hunter in 1983.
We cannot wait to watch Dalton and what he brings in the blue and white of the Buffalo Bills as soon as the matches resume.