Danny Amendola brother, Matt, followed his career as a defensive back for Baylor, showcasing his talent despite injury setbacks. Both brothers played high school football at The Woodlands High School.
The Amendola brothers are from a mixed ethnic group half-Italian (father) and half-Irish (mother).
Matt, the older brother of Danny, is the son of Alfred Willie Amendola, the football coach at Concordia Lutheran High School in Tomball, Texas.
Danny has always lived under the shadow of his brother Matt and father Willie, therefore making his achievements accordingly.
He had a fulfilled career and continued further with his chances in the coaching field, like his father.
During his playing years, the wide receiver had a 13-season career, playing for five teams.
He started with the Rams as an undrafted free agent in 2009, and at 28, he joined the New England Patriots and gained recognition playing alongside Tom Brady until 2017.
He then spent a season with the Miami Dolphins at 33 before moving to the Detroit Lions in 2019 and the Houston Texans in 2021.
His best statistical season he occurred in his second year, earning 689 yards and three touchdowns, with no season surpassing four touchdowns.
Danny Amendola Brother Matt Amendola: Matt Ammendola
Among the Amendola brothers, Danny is the youngest, and Matt is the eldest. The brothers have almost ten years of age gap between them.
Matt, the older brother of Danny, had a football career as a defensive back for the Baylor football team in the early 2000s.
Despite being plagued by injuries, he made several appearances on the field.
In his redshirt freshman season, he played in six games as a free safety, notably against Texas, Minnesota, Iowa State, Texas Tech, Texas A&M, and Nebraska.
Matt's performance included 40 total tackles, one interception, and an impressive showing of 13 tackles, eight of which were solo, against Minnesota.
In 2011, he played in six games after recovering from a knee injury that caused him to miss the first five matchups of the year.
Before his college career, Matt, like Danny, played high school football at Woodlands High School in Woodlands, Texas.
He accumulated 236 career tackles and earned recognition as the Defensive MVP of District 15-5A.
Additionally, he was a finalist for the Houston Touchdown Club Player of the Year award during his senior year.
Matt Ammendola Is Not Related
Fans very often misunderstand Matt Ammendola with an extra "M" in his surname as the brother of Danny Amendola.
Although Tweets claims that Danny has a brother named Matt Amendola, the severe similarity of name and profession are similar.
Matt Ammendola (b.December 11, 1996) is an American football kicker currently a free agent.
He played college football at Oklahoma State University. Following the 2020 NFL Draft, he went undrafted.
Subsequently, he had stints with several teams, including the Carolina Panthers, New York Jets, Houston Texans, Kansas City Chiefs, and Arizona Cardinals, showcasing his versatility in the professional football landscape.
Danny Amendola Parents Father Willie & Mother, Rose
Danny and Matt were born to their mixed ethnic group parents, Willie and Rose.
Their mother, Rose, has always supported his sons and gave them a loving environment to grow. At the same time, their father, Willie, gave them a passion for football.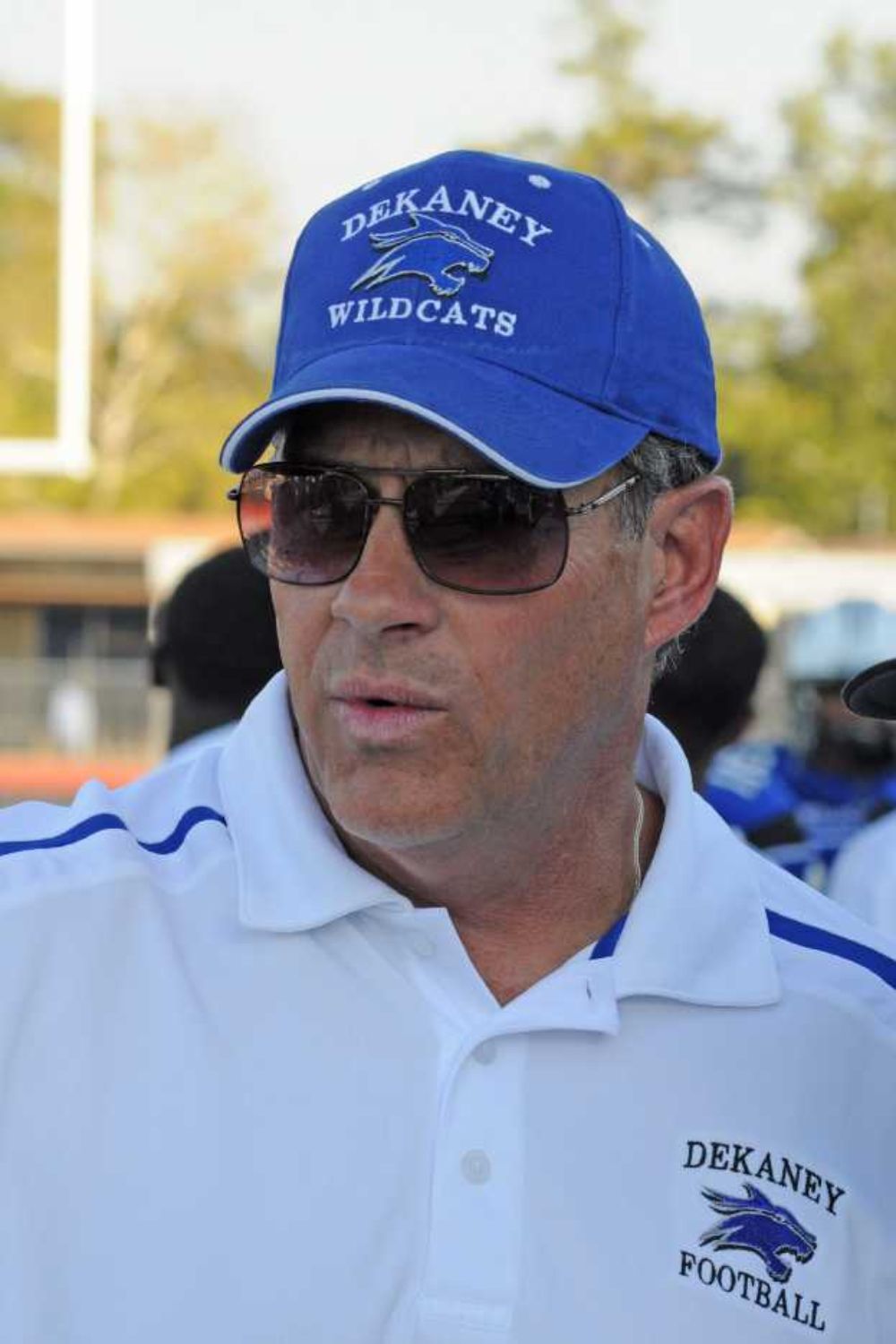 Willie is the head football coach at Concordia Lutheran High School in Tomball, Texas. Previously, in 2011, he was the head coach at Dekaney High School.
Moreover, Willie surfaced in 2011 because of the runaway golf cart that struck him and several other people at the Cowboys Stadium.
The video of the incident went viral, and Danny's father, Willie, sued the stadium for $1 million for the personal embarrassment he had to face.