Danny Graves wife, Sonny Graves (birth name: Sonia Flores), came as a savior in his life when he struggled with depression. She is the second wife of the retired MLB pitcher- they are married since 2009.
Earlier, Graves was in a marital relationship with his then-wife Andrea. Together, they welcomed three sons & a daughter.
The Vietnamese-born baseball player-turned-analyst is a father of six, including four kids from his previous marriage.
With his second spouse, Sonny, he is father to a son named Pete and a stepdaughter Bella (from the former's previous relationship).
Ever since Danny's second wife, Sonny, came, his bad days saw rays of hope.
Currently, Graves serves as the baseball analyst for the sports network Stadium (April 2023- now).
Moreover, the retired baseball pitcher works as an analyst/color commentator for ESPN (March 2021- now) and as a freelance host for Bally Sports (April 2022- present).
Throughout his MLB career, he played for Cleveland Indians, Cincinnati Reds, and New York Mets from 1996 to 2006.
In 2023, he was inducted into the Cincinnati Reds Hall of Fame along with the pitcher Bronson Arroyo.
Danny Graves Wife Sonny Graves: Pulled Him Out From Depression
Danny lives with his second wife, Sonny Graves, who went by the name Sonia Flores. The two married on July 29, 2009, after a few years of relationship.
She came into the now-former MLB player's life when he was struggling with depression and was at the lowest of his career.
During the mid-2000s, Danny Graves was struggling with alcohol abuse and was going through the trauma of divorce that hit him emotionally & financially.
As reported, a former teammate of Danny introduced him to Sonny.
However, the two didn't meet immediately as he was playing for the Long Island Ducks while Sonny lived in Texas. She was already a mother to a daughter then.
As the couple began talking on the phone, the then-baseball pitcher felt a connection with her & opened up about his depression.
She would convince Danny to take medications & consult a doctor, which eventually got him into tracks.
Later, he moved to Texas to be with her & began working as a baseball analyst.
Married Life & Kids
Many know that Sonny is Danny's second wife, but it is the second marriage for Sonny herself too. She is a former Playboy model.
Previously, she was in a marital relationship with now-retired professional baseball player Paul Lo Duca. They tied the knot in 2000 and were together for six years before Sonny filed for divorce in 2006 in the wake of his cheating scandal.
From that relationship, she has a daughter Bella (born November 5, 2004), of whom Danny is the stepfather. Bella graduated from Clark High School in 2023.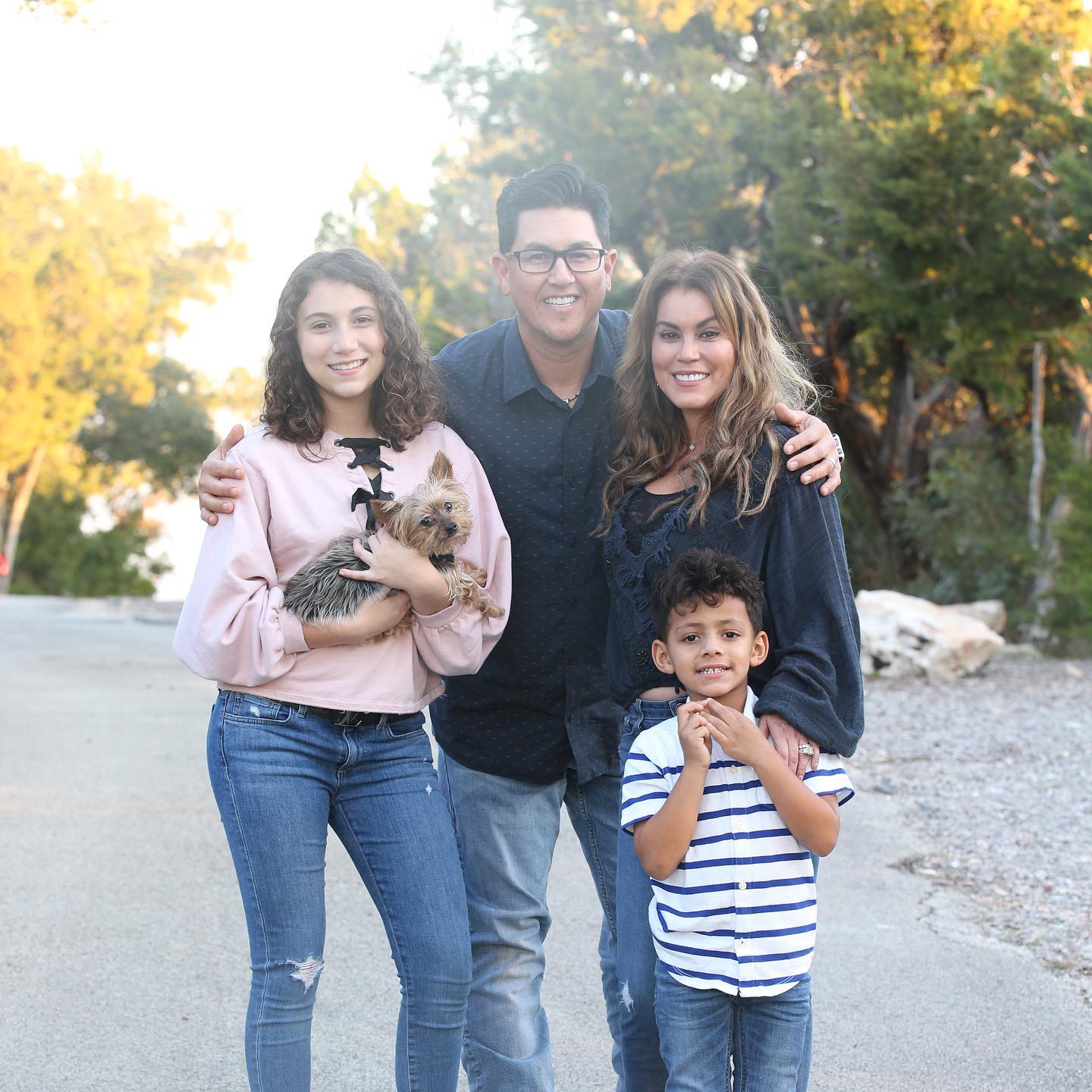 Moreover, Danny and his current wife, Sonny Graves, are parents of their biological child, son Pete, born on May 11, 2015.
Danny and Sonny are enjoying a blissful married life & lead a happy family. They often share pictures of their son & daughter on Instagram.
The duo celebrates their wedding anniversary on July 29 every year.
Danny Graves Is Father Of Four From Previous Marriage
Before Sonny, Danny Graves was married to Andrea, which he describes as a toxic relationship. The former duo was married in 1996 and divorced around 2006.
While together, they welcomed four children, three sons: Austin (b. June 29, 1997), Trey (b. September 27, 1999) & Jayden (b. January 29, 2002), and a daughter named Shea (b. July 12, 1986).
As reported, their son Austin graduated from Apoka High School & played at Orlando Baseball Academy. His other sons, Trey & Jayden, were also into baseball.
During their tumultuous divorce, Danny had become an alcoholic & was struggling with career. The matter worsened after the divorce as he was paying taxes for property that he didn't live in and child support.
He went from making $6 million per season with the Reds to living paycheck to paycheck at $2,000 a month.
Graves' Parents Fled From Vietnam
Danny Graves was born to Thao and Jim Graves on August 7, 1973, in Saigon, Vietnam.
His father, Jim, was a US Army sergeant during the Vietnam War. He faced early life challenges due to the political situation in Vietnam during the 1970s, but his family immigrated to the United States when he was an infant.
After they started living in the United States, Graves and his brother, Frank, spoke Vietnamese until their classmates made fun of them, so they stopped it.
He grew up in Florida, where he discovered his passion for baseball at a young age.
Graves graduated from Brandon High School.
Excelling in the sport throughout his school years, Graves caught the attention of scouts, leading to his selection by the Cleveland Indians in the 1994 MLB Draft. And the rest is history!