Sean O'Malley wife, Danya Gonzalez, is believed to be 32 years of age. Danya and Sean have been together since 2016 and share a daughter while being in an open relationship.
The UFC Bantamweight Champion, Sean O'Malley, and his wife, Danya Gonzalez, welcomed a baby girl in November 2020. The two have been in an open relationship since they began dating, but the rules have changed recently.
The UFC fighter shared in a podcast that since listening to the controversial figure, Andrew Tate, he has stopped Danya from being in an open relationship, and only he can participate in it.
Gonzalez hasn't spoken against it, and looking at her social media handle, she seems happy with her husband. Recently, she shared a sweet post for her beau as he knocked out Aljamain Sterling to win the bantamweight title at UFC 292.
Sean O'Malley Wife, Danya Gonzalez Age
Sean O'Malley's wife, Danya Gonzalez, was born on June 4, 1991, making her 32 years old. She shares an age gap of three years with her famous beau.
Danya is a hairstylist based in Phoenix, Arizona, and goes by the username @hairapy.by.danya on Instagram. She has shared several of her work performed on her clients, including the ones done on her husband, on her Instagram handle.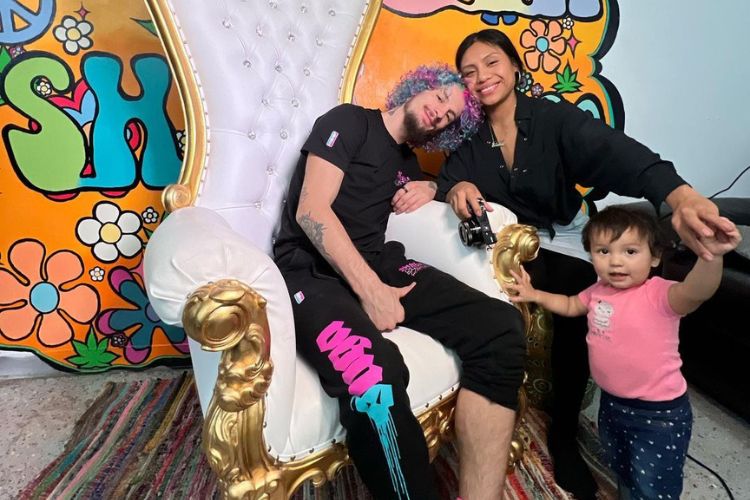 Gonzalez is the key reason for the ever-changing hairstyle of her husband, who comes out in every fight rocking a different style of hair, sometimes pink braids and sometimes colorful curls.
In his previous interview with Cageside Press, when Sean was complimented for his curls, the UFC fighter gave all the credit to his better half.
Danya received her degree in Cosmetology in 2011 and previously worked for Dolce Salon & Spa until 2015. Since 2019, Danya has been working independently as a hairstylist.
Sean O'Malley And Danya Gonzalez Polyamorous Relationship
Sean O'Malley and Danya Gonzalez's open relationship has been a subject of discussion on the internet.
During an episode of the podcast, Flagrant, the UFC fighter, said he had the freedom to sleep with other women as he is horny all the time. But since he started listening to Andrew Tate, he believes Danny shouldn't be able to do the same.
O'Malley did receive backlash for his comments, but Danya doesn't seem to have any problem with it. The couple started dating in 2016 when Sean hadn't even started his journey in UFC.
He shared one of his first posts with Danya on June 4, 2016, celebrating her birthday. In an interview in 2022, Sean revealed that he had told Danya about having an open relationship the first time they met.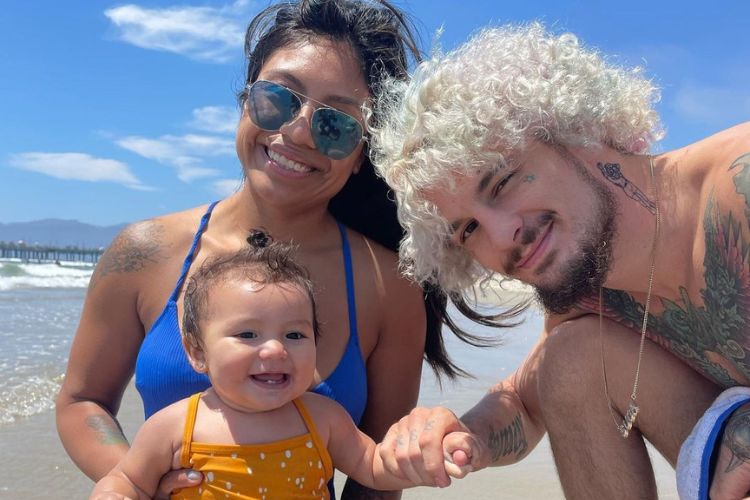 Sean said he couldn't think of having a sexual relationship with the same woman for the rest of his life. He added he wanted to be loud and clear with Danya since the beginning so she wouldn't be in love with a phony guy.
But Sean has admitted if it weren't for Danya, he would've been lost. The couple has a daughter, Elena, born on November 4, 2020. He shared the first picture of his daughter on November 27, 2020, with a heart emoji caption.
Since then, Elena has been seen many times on her father's Instagram handle. Previously, Sean has shared a video of him teaching his daughter the names of various animals. He shared a family photo on Elena's second birthday, including a picture of her in Gi.
It doesn't look like Sean will change his thoughts on open relationships, as many believe it could affect his daughter's upbringing. But with Danya being fine with it, there's not much anyone can complain about it.