Darcy Moore parents, Peter and Jane Moore, raised him with three sisters in Australia. His parents were successful in making the kids very passionate and diligent.
Peter and Jane Moore have parted ways and have moved on to their own lives. Peter is now married to Lesia Moore.
Darcy Moore is a rules football player who is currently committed to Collingwood Football Club.
Under the father-son rule, Collingwood drafted Darcy with number 9 in the 2014 AFL Draft, matching the Western Bulldogs' first-round offer.
Moreover, the player was given the Guernsey number 30, the same number his father, Peter Moore, wore when he was a member of the club.
Moore earned the title of All-Australian Team twice, in 2020 and 2023. Furthermore, the football player was also successful in winning the Bob Rose Award.
Not only that, he was also appointed as the captain of Collingwood in February 2023.
Darcy Moore Parents
Peter and Jane Moore are the proud parents of rules football player Darcy Moore. Darcy followed his father's footsteps and became a well-known athlete.
Jane Moore had a very close relationship with Darcy. Even though there isn't much information about the mother, she has supported his son from outside of the limelight.
Mrs. Moore has always watched out for her son, who was on the journey to fulfill his goal and follow in the footsteps of his father.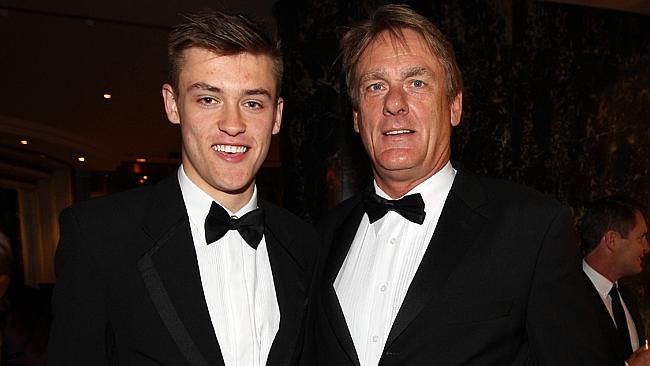 One of the most remembered incidents about his mother was when he joined Collingwood. Jane, as a mother, gave the motherly advice of "no tattoo" to the player.
"My mom would definitely kill me. She would just, she would absolutely lose it," Moore joked on SEN.
Another one, when Peter returned from a business trip of five or six weeks to the US, his father noticed something different in his son. The father thought his son looked a bit bigger. At first, Moore was denying the fact that he had grown bigger.
However, since his debut season playing AFL football, Darcy has developed in a variety of ways.
Moreover, he had matured intellectually, socially, and, it turned out, physically. Among all the significant changes he went through in his first year, his height increase was the most noticeable.
Who Is Peter Moore?
Peter Moore was born on January 11, 1957, in Eltham. Moore is a retired rules football player who played for Collingwood and Melbourne in the Victorian Football League (VFL).
Only five people, including Peter, have won the Brownlow Medal with two separate teams: Collingwood in 1979 and Melbourne in 1984.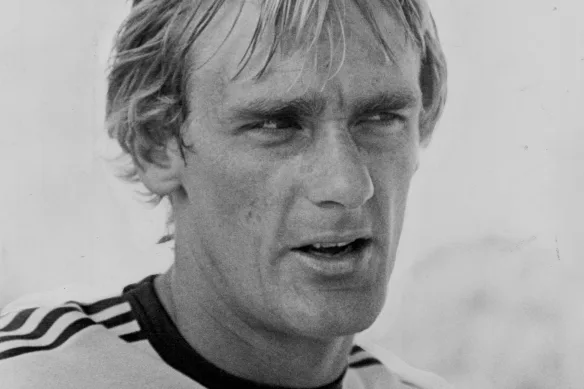 Moore also served as Collingwood's captain from 1981 to 1982. Also, he won the Copeland Trophy in 1979 and 1980. Moreover, the former player was inducted into the club's Hall of Fame before being moved to the Melbourne Football Club.
Further, he also earned a place on the All-Australian squad in the 1979 State of Origin Carnival in Perth.
Peter coached Eltham Football Club, where he started his career, to a championship in the Diamond Valley Football League's second division in 1989, after his VFL career was over.