The journalist Sherree Burruss is married to her fellow photographer husband, David Cruse.
The pair have been married for over 5 years.
They share a daughter in their 5 years of marital life.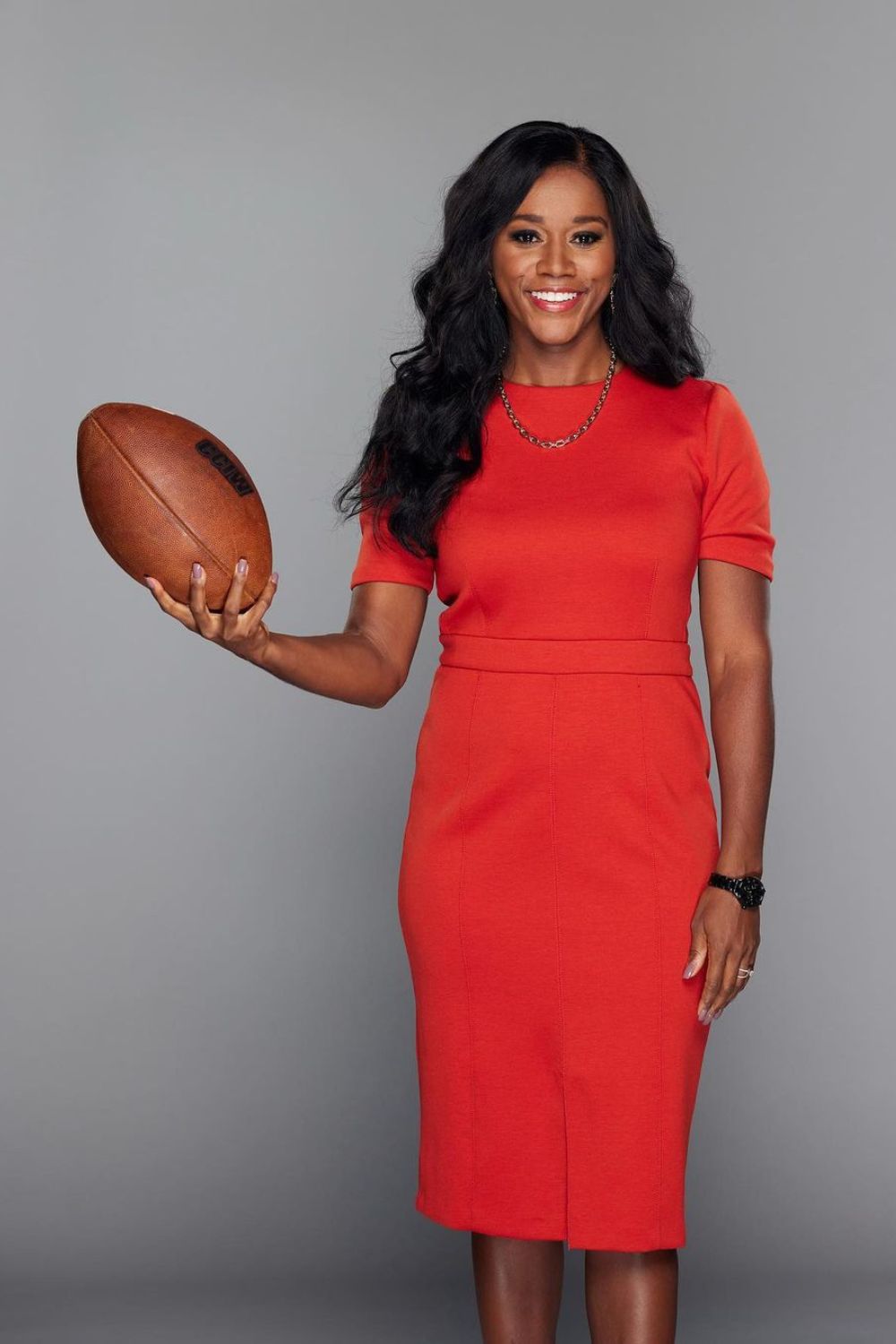 Sherree Burruss graduated with a Reporting, Strategic Communications, Journalism, and Mass Communications degree from the University of Wisconsin-Madison in 2012.
Fast forward to February 2023, Sherree embarked on a new chapter in her career by joining NFL Media.
As an on-air reporter, she provides content on various platforms within the NFL Network and the NFL app.
Before her tenure at NFL Network, Burruss held the position of lead sideline reporter at CBS Sports Network.
The journalist also anchored CBS Sports HQ, primarily focusing on college basketball and football.
Her career journey includes a significant period at NBC 4 in Washington, D.C., as a sports reporter and anchor.
Sherree Burruss Husband, David Cruse
Journalists Sherree Burruss and David Cruse became husband and wife after a beautiful journey together.
Their love story began in 2015 when they crossed paths while working at KMIZ-TV.
What started as a casual friendship blossomed into a deep and lasting love.
Despite the distance that separated them when Sherree relocated to Atlanta, their commitment to each other kept their long-distance relationship strong.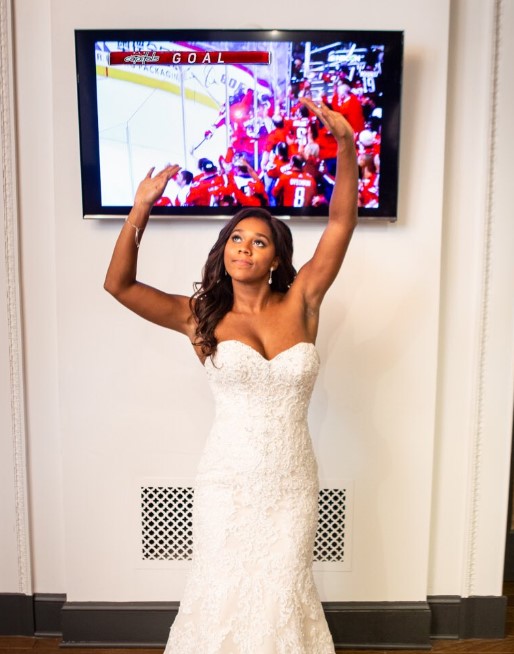 On June 27, 2016, David Cruse sealed their love story with a proposal, presenting Sherree with a diamond ring.
Sherree joyfully shared the news of their engagement with an enthusiastic caption that read, "Got my guy, now got the ring!"
Two years later, the couple exchanged their heartfelt wedding vows in June 2018, marking the beginning of their married life together.
Their wedding night coincided with a victorious moment for the Washington Capitals.
Parents Of A Daughter
David Cruse and Sherree Burruss welcomed their first child, a baby girl, in May 2021.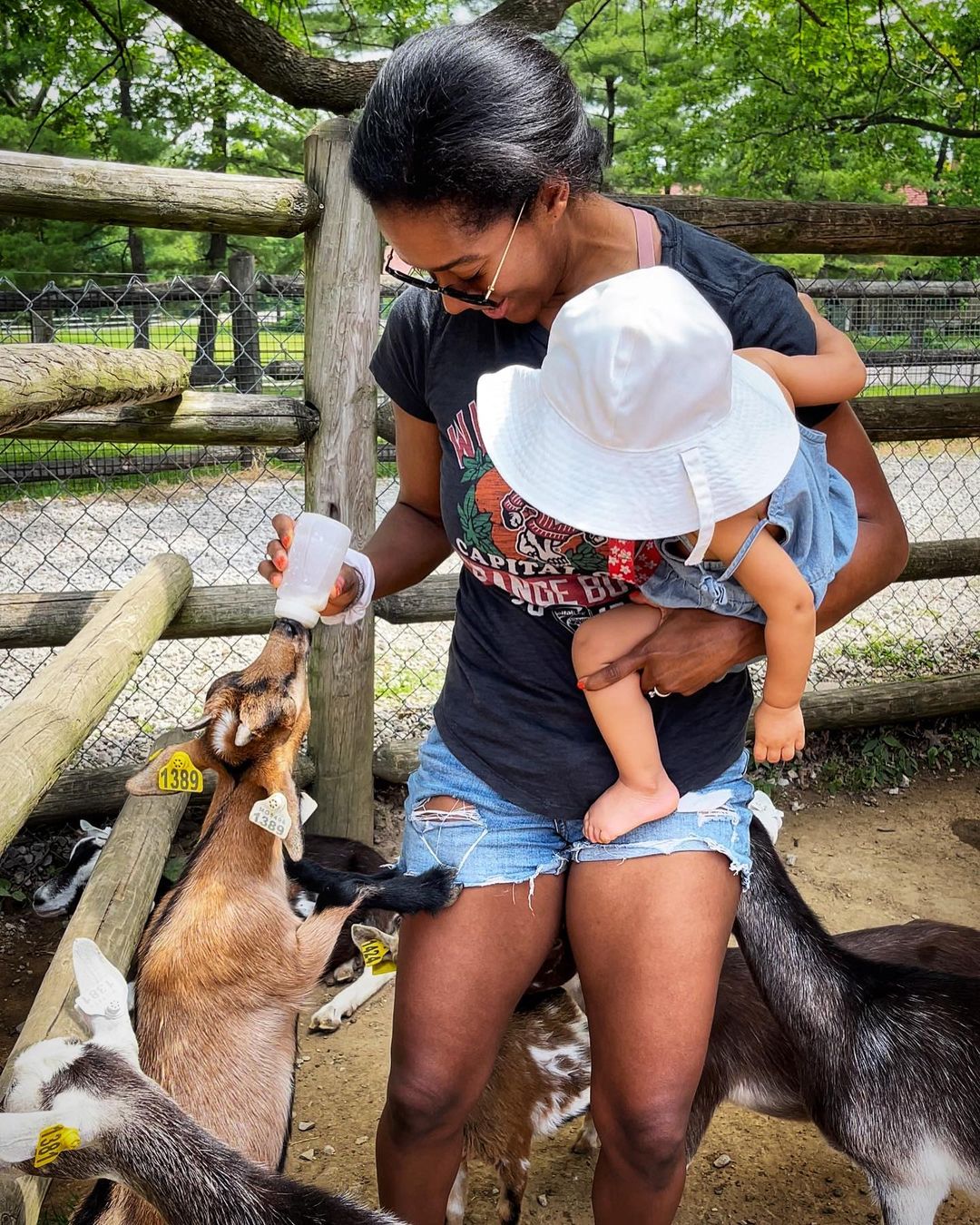 While Sherree has shared pictures featuring her daughter, she has not revealed the child's name.
She has balanced her work and family life by giving ample time to both sides.
Profession Of David Cruse
David Cruse is an innovative content creator and editor who has over 14 years of award-winning television experience.
Additionally, he has a strong background in news judgment, sports, and politics.
He has been working as a video production coordinator and editor at iDesign since April 2020.
In addition to that, he has also been working as a freelance photographer at Altice Group since January 2020.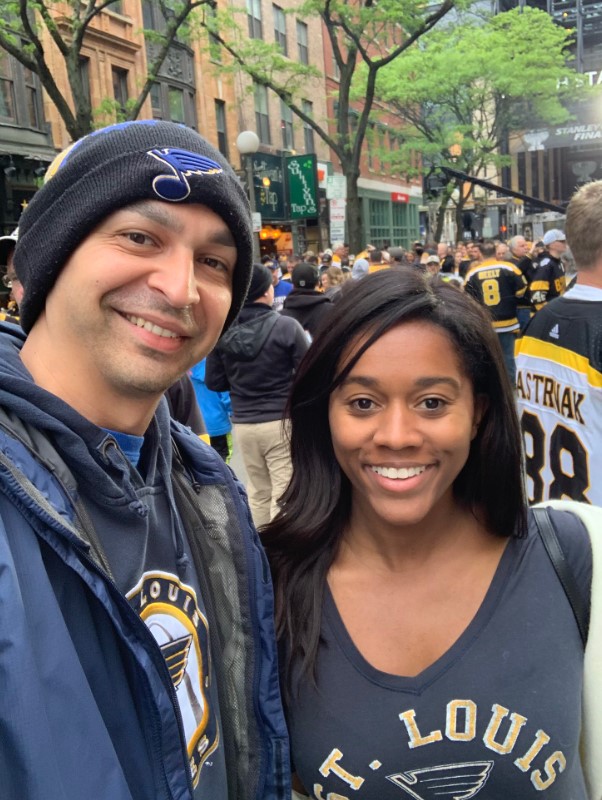 Moreover, he served as an adjunct professor at S.I. Newhouse School of Public Communications from June 2020 to August 2020.
His other camera-related experiences include:
Chief news/sports photographer at KMIZ-TV (May 2014- May 2015)
Photographer, ENG truck operator at KTVI FOX 2 (June 2015- March 2017)
Editor, Associate Producer (March 2017- July 2017) and Freelance Photojournalist (July 2017- January 2020) at NBC Sports Washington