David Luiz is a professional Brazilian soccer player who plays as a center-back for Flamengo and the Brazil national team. He is also a world-class defending midfielder.
Luiz became the twelfth player to win the UEFA Champions League and the Copa Libertadores.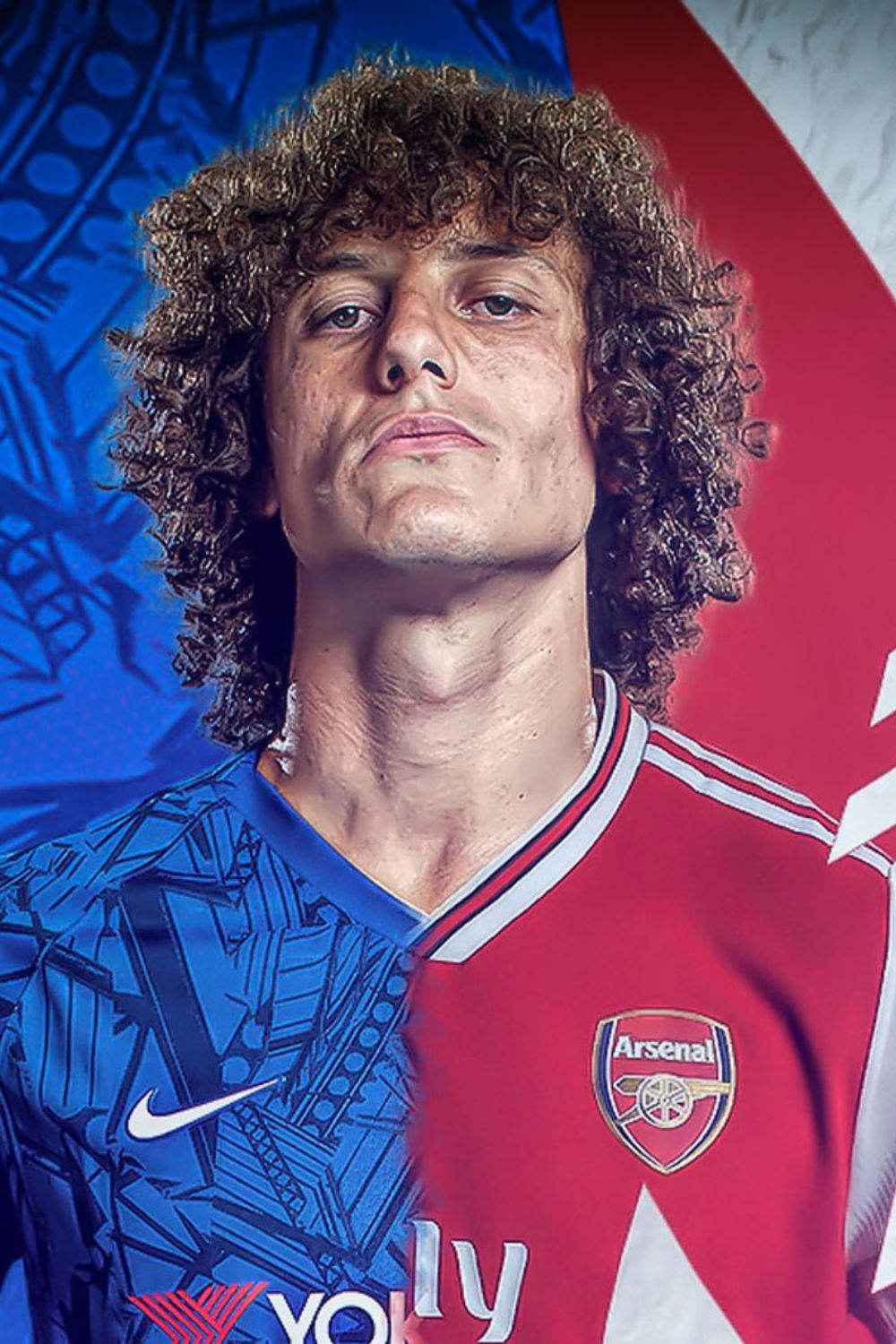 Moreover, Luiz started his career debuting from Esporte Clube Vitória in 2006 on Copa Do Brasil and debuted an international career for Brazil in 2010, earning 50 caps.
David has been performing for various clubs in different leagues with lots of energy. Indeed, his performance and determination have won the hearts of soccer lovers worldwide.
Luiz possesses great character with the compassion of giving comfort with generous and kind nature. He has tasted great success and experienced bitter losses in his career.
"Never ask for approval in your work. Life is your own, inspiration is your own, you create alone, and the results are your own – and that's good enough."
-David Luiz.
David was announced as the brand ambassador of BC.GAME in 2022. Not only that, but in 2022, he also won Brazillian Cup and Copa Libertadores.
Let's go through the detail of his early life, career, and net worth. But before that, we will quickly check some quick facts about him.
Quick Facts
Full Name
David Luiz Moreira Marinho
Nick Name
Sideshow Bob, The Sherrif, The Geezer
Birth Date
April 22, 1987
Birth Place
Diadema, Brazil
Religion
Evangelical Christian
Nationality
Brazilian
Ethnicity
Portuguese-Afro-Brazilian
Education
Dropped Out At Age 14
Horoscope
Tauras
Father's Name
Ladislau Marinho
Mother's Name
Regina Celia Marinho
Siblings
Isabelle Moreira Marinho (Sister)
Age
36 Years Old
Height
6 ft 2 in / 1.89 m / 189 cm
Weight
85 Kg / 187 lb
Hair Color
Brown
Eye Color
Brown
Marital Status
Unmarried
Children
David Luiz Jr. (Son)
Girlfriend

Sara Madeira ( Ex-Girlfriend)
Bruna Loureiro

Profession
Professional Soccer Player
Net Worth
$20 Million
Career History
Brazil National Team, EC Vitória, Benfica, Chelsea, Paris SG, Arsenal
Current Team/Club

Clube de Regatas do Flamengo

(Joined on 11 September 2023)
Position
Center Back, Defensive Mid Fielder, Full Back
Preferred Foot
Right (Capable Of Performing From Both)
Kit Number
23
Current Market Value
$858k (€800k)
Social Media
Instagram, Twitter
Merch
Book
Last Update
May 2023
Early Life, Parents & Ethnicity
David Luiz, the soccer player, was born on April 22, 1987, in Diadema, Brazil, to his father, Ladislau Marinho, and mother, Regina Celia Marinho.
Luiz grew up with his sister Isabelle Moreira Marinho.
His parents are retired teachers. Interestingly, his dad Ladislau was also a former amateur soccer player.
Being a soccer player himself, he wanted his son to play soccer and did everything for David's bright career.
During David's childhood, he was a camera boy and hung around with his best friend, Thiago Silva.
David and Thiago developed an interest in soccer, and they also used to perform mascot duties together for Brazil's national team.
Later, David indulged in the Sau Paulo youth academy, where he faced difficulties starting his youth career.
David got a Salvador-based club, Vitoria, after being released from Sao Paulo due to his poor performance.
Moreover, his success in Salvador took the attention of the Portuguese club Benfica, which became the gateway to the European club.
He also loves to spend quality time with his family, winning the hearts of family members. David considers Kaká as his soccer idol as they share the same birthday.
The Brazillian player possesses the skin tone of his mom and the looks like his dad.
In terms of his ethnicity, he belongs to the Portuguese-Afro-Brazilian ethnicity.
Age, Body Measurements & Nationality
According to David's birth date, April 22, 1987, he is currently 36 years old.
He has tall physic with a height of 1.87 meters and weighs around 187 lbs.
The midfielder's body possesses an athletic build, defining his ability to perform in sports.
With voluminous curly hair and imposing stature, he has 42 inches of the chest, 14 inches of biceps, and 33 inches of the waist.
By his birth chart, his horoscope is Taurus, a reliable, practical, devoted, and responsible kind who harvests the fruit of labor.
Regarding nationality, David Luiz was born in Diadema, Sao Paulo, Brazil.
He also got Portuguese citizenship when he was at the Portuguese club Benfica.
Though David acquired Portuguese citizenship and offered to play for Portugal's national team, he chose Brazil's national team.
Soccer Career
David Luiz started his soccer career at Sao Paulo youth academy in Brazil. He was released from the club at age 14 because of performance issues.
Being released from the club was the hardest moment in life for the young athlete. However, he debuted for Vitoria in 2006 and started performing as a central defender.
Benfica
Benfica became David's first European club, where he debuted on January 30, 2007, with Ricardo Rocha's replacement.
He was transferred from his previous club Vitoria on loan to play as a central midfielder.
In 10 appearances at the end of the season, the Brazillian became permanent on the team with a $1.81 million transfer fee.
David signed a five years contract and played eight matches, with the first goal against Sporting CP in Guadinia Trophy.
The athlete became vice-captain of the team with a total appearance in 49 matches scoring three goals in the 2009-2010 season.
The same year, David won Portuguese Player of the Year as Benfica won the tournament after five years.
Chelsea
David Luiz moved to Chelsea with a 5-year contract for $30.16 million on January 31, 2011.
Later made his first Premier League debut with Chelsea on February 6, 2011, against Liverpool, facing a 1-0 defeat.
The player scored his first goal for Chelsea against Manchester United on March 1, 2011, leading to a 2-1 victory.
Likewise, on March 20, 2011, he contributed a heading goal against Manchester City, which gave him Man of the Match and Premier League Player of the Month with a 2-0 victory.
In season 2011-12, he scored a goal from 15 yards breaking dreadlock against Bayer Leverkusen in a UEFA Champions League group match and scored in a penalty shootout against Fulham.
Chelsea won; however, the soccer player missed three matches of the season 2011-12 due to a knee injury.
On February 5, 2012, he scored against Manchester United to put Chelsea ahead 3-0; however, the match was tied later with a 3-3.
Similarly, on February 25, he contributed to Chelsea's 3-0 victory against Bolton Wanderers by scoring a magnificent curled goal.
Champion League & Silver Ball Win
During the Champions League round of 16, Chelsea faced Napoli, where David helped Chelsea win the tie with an aggregate 4-1 win.
He played the Champions League final against Bayern Munich and converted the penalty shootout into a goal, leading Chelsea to gain a Champions League victory.
David was awarded the Silver Ball after his performance as a defensive midfielder. Likewise, he was chosen Man of the Match against Aston Villa with an 8-0 victory.
Return To Chelsea
On June 13, 2014, David Luiz was transferred to Paris Saint-Germain. However, in August 2016, he returned to Chelsea again.
On January 13, 2017, David scored his first goal for the season against Liverpool with a free-kick. Luiz was named to the PFA Team of the Year for 2016-17.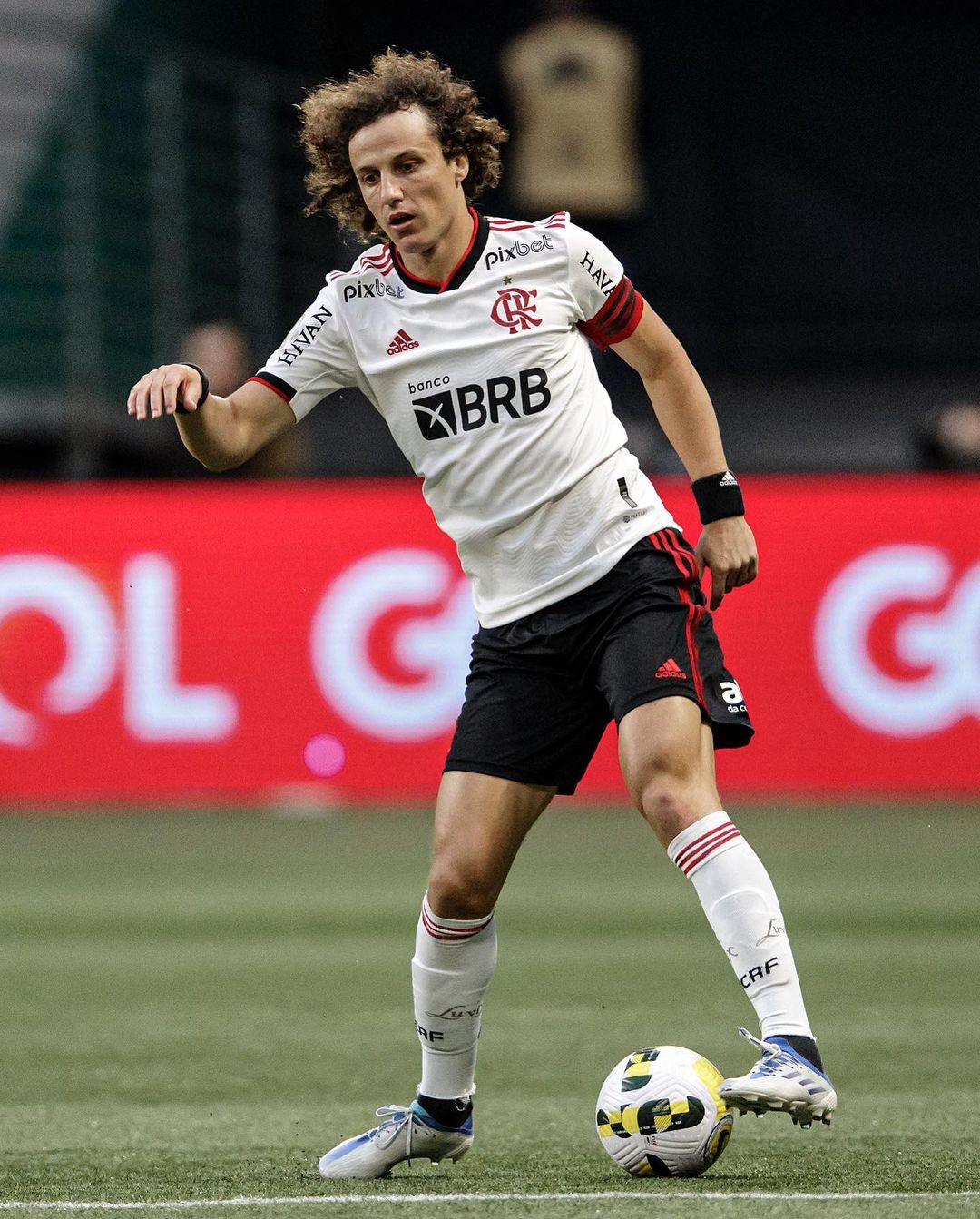 Furthermore, in the 2017-18 Premier League, he scored a goal against Burnley. However, they got a 3-2 defeat in that match.
David scored the winning goal against Manchester City and Tottenham Hotspur in the 2018-19 Premier League. In contrast, Chelsea won the UEFA Europa final 2018-19 against Arsenal with a 4-1.
Paris Saint-Germain
David Luiz went to Paris Saint-Germain for a massive $68.36 million (a world-record transfer fee for defending midfielder) on June 13, 2014.
He made his PSG debut on August 16, 2014, against Bastia.
In the Champions League group stage, PSG won against Barcelona 3-2, where David contributed the first goal.
As a result, he got in the FIFA World Team of the Year at the 2014 Ballon d'Or Awards.
Also, in his first and second seasons, PSG won a treble of the League 1 Championship, the Coupe de France, and the Trophee des champions.
Arsenal
David Luiz signed a contract with Arsenal from Chelsea on August 8, 2019, at a transfer fee of $10.94 million. He scored his first goal for Arsenal against AFC Bournemouth with a 1-0 on October 6, 2019.
David recorded his first assist for Arsenal against the match with Everton. Meanwhile, in 2019 he was the first player to get an excess red card due to his performance in Premier League.
David also became a player to concede the most penalty in a single season as he gave away penalties to Watford at the last match of the season with a total count of 5 penalty giveaways.
Also, he was listed as the starter player for the final against Chelsea in the FA cup, where Arsenal won.
Meanwhile, on August 29, 2020, David Luiz scored the 4th penalty shootout against Liverpool, which led to victory in the 2020 FA Community Shield.
On November 29, 2020, he was injured in a severe head collision with Raul Jimenez.
Flamengo
David Luiz signed a 15-month contract with Clube de Regatas do Flamengo on September 11, 2021, returning to Brazil after spending almost 15 years playing for the soccer club in Europe.
On 29 October 2022, David played in the 2022 Copa Libertadores Final against Athletico Paranaense's 1–0 victory.
On December 16, 2022, David signed a contract extension with Flamengo, which would make his stay with the club till 31 December 2023.
The club wrote on social media, "Quality, leadership, and willingness to lift titles. In 2022 it was the Libertadores and the Copa do Brasil- let's go for more together, David!"
International Career
David Luiz played for Brazil's under-20 national team in 2007 at the FIFA Under-20 World Cup.
Later in 2010, he was picked up for the senior Brazilian national team after an outstanding Benfica performance.
On September 7, 2012, David was the captain in the match against South Africa, where Brazil won 1-0. Later, In FIFA Confederation Cup 2013, he was selected for the final match against Spain.
Brazil won FIFA Confederation Cup 2013, along with David's spectacular goal-line clearance from Pedro's shot.
David was included in the squad during the 2014 FIFA World Cup hosted in Brazil. Luiz scored his first international goal against Chile in the Round of 16.
In the quarter-final, he scored the winning goal against Colombia from 35 yards away.
He was given the captain's responsibility in the semi-final match against Germany as Thiago Silva was suspended.
Brazil faced a humiliating 7-1 defeat in the World Cup semi-final against Germany and continued losing to the Netherlands for third place.
Luiz was in Brazil's squad in the 2015 Copa America Cup in Chile and was knocked out by Paraguay in the quarter-finals.
On November 13, 2015, in the World Cup qualification draw against Argentina, David received his first-ever international career red card.
He did not play in the 2022 World Cup Qatar; he played almost 90% of the game in 2022 with Flamengo; however, it was not enough to convince the coach to take him to represent Brazil in the World Cup.
Awards & Achievements
Champions League Winner-2011/2012
Portuguese League Cup Winner-2008/09, 2009/10, 2010/11
Portuguese Champion-2009/10
English FA Cup Winner-2012, 2018, 2020
French Cup Winner: 2014/15, 2015/16
French League Cup Winner-2014/2015, 2015/16
Europa League Winner-2012/13, 2018/19
Confederation Cup- 2013
English Champion-2017
French Super Cup Winner-2014/15, 2015/16, 2016/17
English Super Cup Winner-2021
Personal Life & Relationships
Besides being a great defending midfielder, David Luiz is also a great believer. He keeps great faith in the devotion of Jesus.
David is down to earth with comical and supportive nature. The stellar player loves to spend quality time with his parents and sister, Isabelle.
"My faith gives me the belief that I can go out and perform and improve as a player. It gives me strength and inspiration. "Everything in life belongs to God."
David dated Sara Maderia, whom he met while playing for Benfica. Sara Maderia is the mother of David's son David Luiz Jr; they broke up in 2016.
However, David started his love life by proposing to his new girlfriend, Bruna Loureiro. They have been dating since 2016.
Bruna Loureiro gave birth to David's daughter Mallie in 2020. David keeps posting about their children on Instagram.
In the 2014 TV documentary movie "There Is No Tomorrow," he played the role of himself.
Net Worth
The net worth of David Luiz has been estimated at $20 million, contributed by his soccer career. In addition, his annual salary is $6 million.
He owns a luxurious mansion in London, England, which was featured on MTV Cribs as he gave viewers a tour of his mansion.
David Luiz is also a car enthusiast and owns many cars in his collection. His car collection has Mercedes GLE Class, BMW, Audi RS4, and Ferrari California T.
David was announced as the brand ambassador of BC.GAME in 2022.
He will consistently collaborate with BC.GAME to help promote the casino platform and engage with its community via social media and live-streaming platforms.
David also charges huge fees for commercial appearances and has endorsement deals with Pepsi and Nike.
He has also endorsed Brazilian brands for hair products as well as with local airlines.
Social Media Presence
David Luiz has a tremendous fan following on his social media, Twitter and Instagram. He is available on Instagram as davidluiz_4 with massive 23.3 million followers.
On the last day of 2022, David thanked 2022 for being a great year and hoped for more titles and progress for himself and his fans.
View this post on Instagram
At the same time, he is also available on Twitter under the username @davidluiz4 and has 8.6 million followers.
Thus, David keeps his followers updated about his personal and professional life, training section, and workout plans.
Popularity Graph
David's popularity graph is in high fluctuation, which shows his popularity. David has won several titles this year too.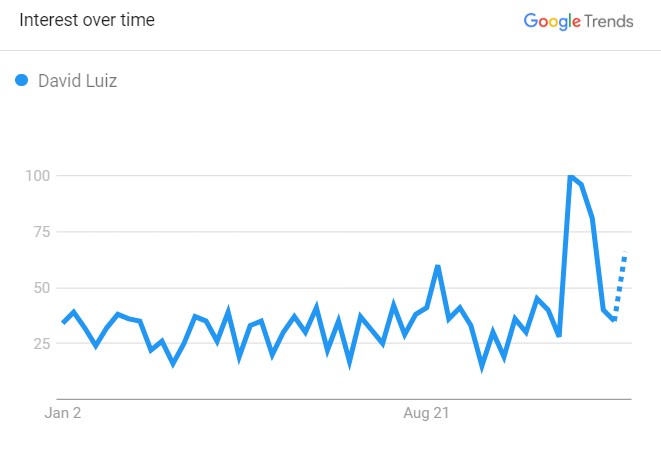 The above graph shows Luiz's popularity over the past twelve months.
Frequently Asked Questions (FAQS)
Why was David Luiz crying during the farewell speech?
David Luiz gave an emotional farewell speech crying as he had to leave the Arsenal club and his teammates.
Why did David Luiz leave Chelsea?
David Luiz left Chelsea to join Arsenal because of ambition and to experience a new challenge.
How many red cards have David Luiz had in his career?
According to the stats on premierleague.com, David has a total accumulation of 41 yellow cards and 4 red cards in total till now.
Do David Luiz and Luis Suarez play for the same team?
No, David Luiz plays for the Brazilian sports club Flamengo whereas Luis Suarez plays for the Spanish club Atlético Madrid.
What happened between David Luiz and Kieran Tierney?
Tierney threw a temper tantrum during the Arsenal practice sessions after Luiz called him out for using two touches in a one-touch rondo drill.
As a result, frustrated, Kieran kicked soccer coming his way to let out his anger.
Were David Luiz and Mason Mount teammates?
Yes, the soccer players were teammates when they both played for Chelsea. Not to mention, Mount is a big fan of Luiz and has looked up to him since he was a kid.
Why is David Luiz wearing a headband?
David Luiz wears a headband because he sustained an injury after a clash of heads with Raul Jimenez of Wolverhampton Wanderers during the Premier League match at Emirates Stadium on November 29, 2020.
What haircut does David Luiz have?
David Luiz is very famous for his different hairstyles and haircuts. Luiz keeps changing it according to his mood. However, he is best known for his massive Sideshow Bob hairstyle.