Did you know Keely Hodgkinson parents Dean and Rachel Hodgkinson, have also dabbled into sports like their athlete daughter?
Keely Hodgkinson (full name: Keely Nicole Hodgkinson) is an English athlete who has made a name for herself in the 800 meters race.
The 21 year old has been involved in the sport since a young age.
Moreover, even at such a small age, she has already had many trophies and accolades to her name.
At age nineteen, she won the silver medal at the 2020 Olympics. Additionally, during that time, she also broke the British record set by Kelly Holmes in 1995.
Hodgkinson has also won the World Championships, Commonwealth Games, and European champion. She is the youngest-ever European women's winner (indoor) in the 800m race.
Furthermore, Keeley is trained by Trevor Painter and retired British athlete Jenny Meadows.
Keeley Hodgkinson Parents
Rachel Hodgkinson and Dean Hodgkinson are the parents of the great runner. They gave birth to the future Olympic champion on March 3, 2002, in Atherton, United Kingdom.
Keely Hodgkinson's parents raised her alongside her three siblings; they were raised in a Christian household.
Like Keeley, as mentioned, her parents have also participated in the athletic field. Her mother trained with Leigh Harriers, one of the best athletic companies in the UK.
On the other hand, her father Dean Hodgkinson, had the honor of running and finishing the London Marathon.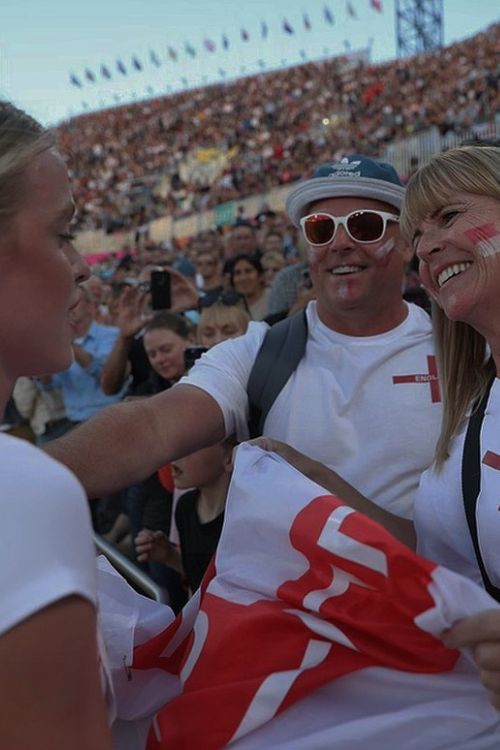 In today's world, many celebrities are also involved in controversies and rumors; however, this is not the case in Keely's career.
Being raised in a supportive and Christian household might also be the reason for her good behavior.
Keely Hodgkinson's parents also seem to be very supportive of her career and often help when she gets injured.
The young athlete already has had surgery in order to remove a tumor in her ear, which left her 95% deaf in one of her ears.
Her family and friends always seem to be supportive of her decisions, and her closeness with them has also been seen often on her social media accounts.
Keeley Hodgkinson Starting Young
The Atherton native has always had a passion for athletics since a young age. Amazingly, she started her journey at the age of nine.
At age ten, Keeley competed in the British Schools Modern Biathlon Championships in London.
Moreover, she finished second in the 500 meters and swam 50 meters with a personal best.
Even though the 21 year old loved to run and swim; her father advised her to run.
Likewise, a year later, Keely won a one-mile cross-country course. This led to her becoming the first Leigh Harriers girl to take the individual under-11 title.
Additionally, in her first year at the U13 level, the young British girl became the double Greater Manchester champion.
And as an adult, Keeley Hodgkinson has continued to shine, winning multiple medals. She is already an Olympic, European, and World Champion.
Hopefully, with god grace, she will continue to do so.