Demetrious Johnson's parents, Karen and his dad, went separate ways when he was young. Karen raised three kids, with Demetrious being the middle child.
Demetrious "Mighty Mouse" Johnson didn't have the easiest upbringing. In the past, he has admitted to being abused by his stepfather.
The MMA legend holds several records in the flyweight division. One of those records is of the most consecutive title defenses, with 11 to his name.
In 2018, after his fight against Henry Cejudo, Johnson left UFC to join ONE Championship.
Since then, Johnson has won the ONE Flyweight Championship and now dominates his weight division.
On May 5, 2023, Johnson will face Adriano Morares for their trilogy bout, with the title on the line.
In their previous two bouts, both the fighters have booked one win each, and the third fight might settle the dust between them.
Demetrious Johnson Parents, Mother Karen Johnson, And Father
Demetrious Johnson was born to his parents on August 13, 1986. There is not much information about his biological father as he has never met or seen him.
Demetrious was raised alongside an older sister and a younger brother. The MMA fighter's mom, Karen Johnson, raised her three kids singlehandedly before tying the knot with Demetrious's stepdad.
His stepfather was in the military, from whom Johnson suffered years of abuse.
His mom, Karen, was deaf, a fact Demetrious didn't know for a long time. In an interview, Demetrious said his mother didn't let her disability get in the way.
In an interview, Johnson said it was only after his older sister told him about their mother's condition that he knew she was deaf.
Unfortunately, his sister is no more in this world. In an interview, he talked about losing his older sister after the demise of fighter Victoria Lee.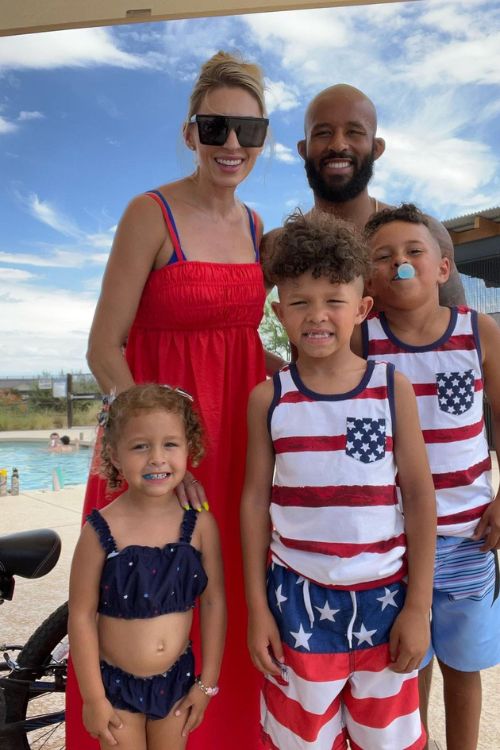 Karen never learned sign language as the place she grew up, Kentucky, wasn't far developed during her teenage years. She was able to tell what the other person was saying by reading their lips.
Despite her disability, Karen was her son's source of inspiration and supported him throughout.
The one thing Karen always said to her son was to work hard, and you will get what you want. And Demetrious did exactly like what his mother said.
When talking about his stepfather and the abuse he faced, Johnson said he holds no grudge toward him. But he has said that it won't be the same way he raises his kids.
Demetrious Johnson Family Life With Wife Destiny
Demetrious Johnson tied the knot with his long-time partner, Destiny Johnson, on May 11, 2012.
Born on May 3, 1987, Destiny Johnson (nee Bartels) has got the nickname "Mighty Wife" and is a graduate of Pierce College.
She worked as a bartender and server at Red Lobster from 2003 to 2009, where she met her future husband.
Destiny Johnson works as a K8 registration specialist and previously worked in the restaurant Red Lobster.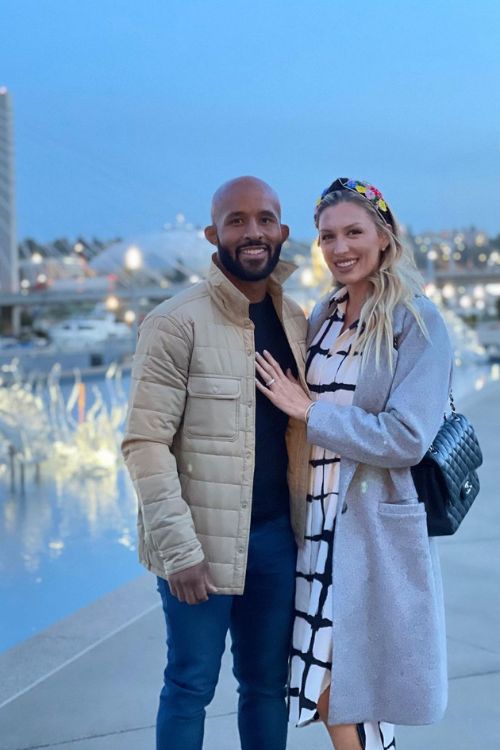 Since their wedding, the couple has welcomed three kids, two sons and a daughter, into their lives.
The Flyweight champion, Johnson, on many occasions, has shown and talked about how grateful he is towards Destiny.
In one of the games after his victory, Demetrious even bowed down to his wife inside the ring.
Demetrious Shares Three Kids With Destiny
The MMA couple, Destiny and Demetrious, share three kids, with their first child, Tyren, born on July 20, 2014.
The couple welcomed their second child, Maverick Johnson, on April 19, 2015, and the latest addition to the family was their daughter, Tanyth Demetrious, in 2018.
The former UFC fighter is a doting father to his kids. On his Instagram, Johnson has shared several photos of him playing with his kids and giving them a childhood he never had.