Derek Watt, a well-known and accomplished NFL star, is happily married to his wife, Gabriella Watt.
Gabriella, who is equally accomplished, recently took to Instagram to share with her followers that she has started a new chapter as a realtor at Coldwell Banker Elite.
The couple, who have been married for 6 years, are successful in their careers and personal lives, as they are proud parents to two adorable sons.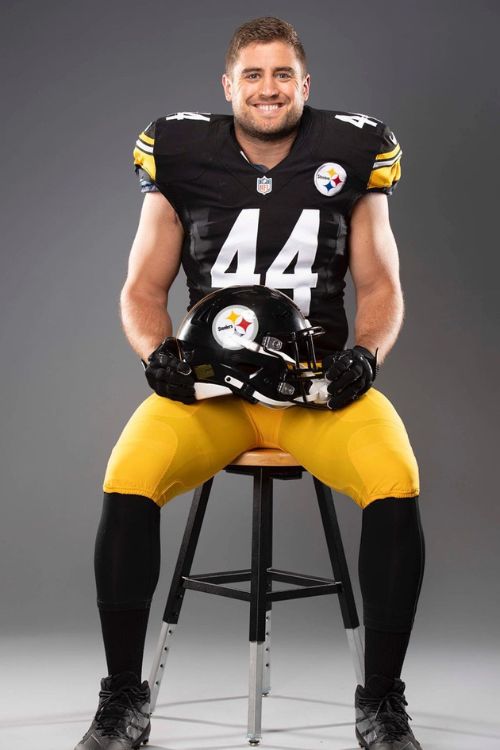 Derek John Watt is an American football fullback who is currently a free agent. He hails from Pewaukee, Wisconsin, and attended Pewaukee High School, where he played high school football.
The fullback played college football at the University of Wisconsin, where he was part of the offense that contributed to running back Melvin Gordon's record-breaking rushing yards during his time with the Badgers.
In the 2016 NFL Draft, Pro Football Focus rated Derek Watt as the second-best fullback overall. He even received the second-best blocking grade among fullbacks in the draft.
The San Diego Chargers selected him in the sixth round of the 2016 NFL Draft, where Derek played from 2016 to 2019.
Moreover, he played for the Pittsburgh Steelers from 2020 to 2022.
Additionally, he comes from a football-oriented family; his older brother is the famous J. J. Watt, and his younger brother is Steelers linebacker T. J. Watt.
Derek Watt Wife, Gabriella Watt
Gabriella Watt, a Penn State graduate, was born on February 2, 1992, which makes her 31 years old as of the current year.
She is known for her previous role as a sideline reporter and is currently a sideline reporter/Sports Anchor for WYLN-35.
Gabriella began her professional journey as a Newscaster in Hazleton. During college, she was also a part of a cheerleading group.
After taking a break from her career to focus on caring for her children as a dedicated mother, she is now a realtor.
Recently, Gabriella took to her Instagram to share her happy news with her family, with the caption,
"I have some exciting personal information to share. I'm now working as a REALTOR® at Coldwell Banker Elite! If you're in southeast WI and looking to sell or buy a home, then I'd love the opportunity to work with you!"
She is an avid social media user and is highly active on her Instagram and Twitter accounts.
Her Instagram username is @gabriellawatt22, while her Twitter handle is @gabriella_watt2.
Currently, she has over 31k followers on Instagram and over 7.5k followers on Twitter.
Married Life And Kids
Derek Watt and Gabriella began dating in 2015. Gabriella shared a picture of herself with Derek on Instagram, revealing their relationship. At that time, Gabriella worked as a reporter at WYLN-35.
They got engaged two years later and exchanged vows in a beach ceremony on February 17, 2018.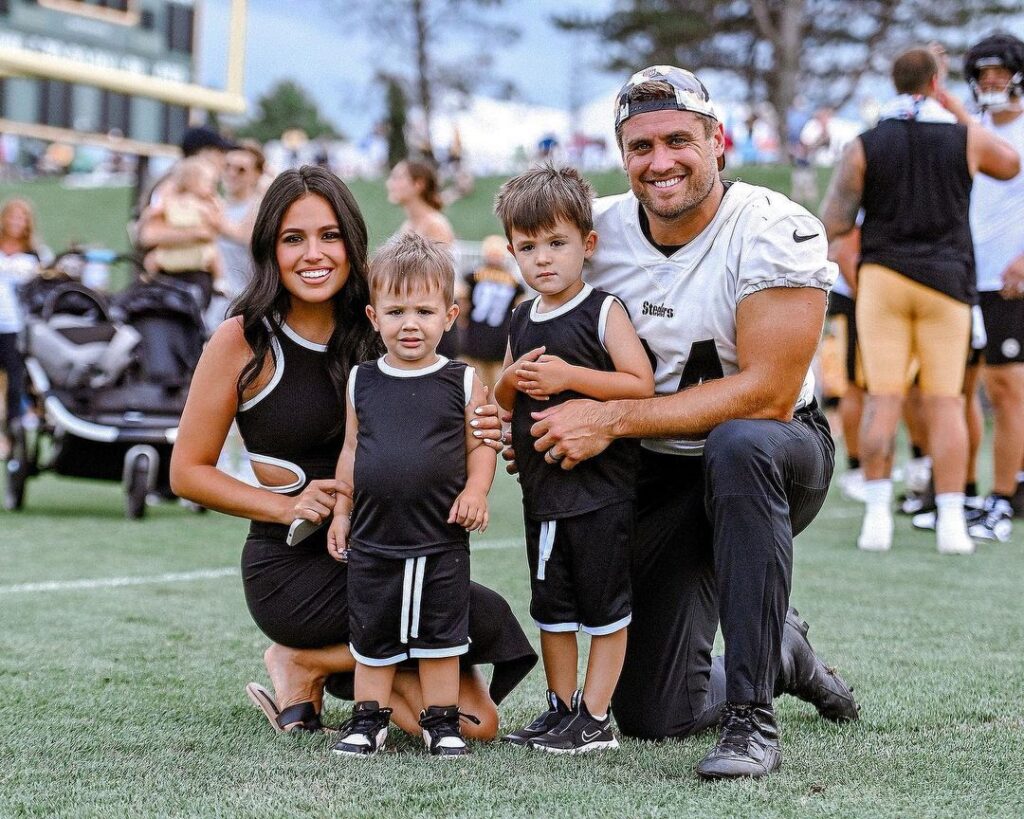 In February 2019, they welcomed their first son, Logan James Watt.
Later, on December 9, 2020, the couple's second son, George Watt, was born.
Both Derek and Gabriella frequently post pictures of their beautiful children on social media.
Frequently Asked Questions (FAQs)
1. Who Is The Wife Of Derek Watt?
Derek Watt tied the knot with Gabriella on February 17, 2018.