The former NFL wide receiver Devale Ellis' wife, Khadeen Ellis, is an American actress and a wonderful partner. She has always supported him throughout his journey's highs and lows.
The high school sweethearts have been together for over two decades. The proud parents of four children are now famous for their best-selling relationship book, We Over Me.
Let's relive Devale's fascinating love story with Ellis and their treasured moments as life partners and parents.
Devale Ellis is an American actor, content creator, and former professional athlete.
Known for his work in various fields, he is widely famous as an NFL player who was a wide receiver for the Detroit Lions and Cleveland Brown.
Born on April 2, 1984, in Brooklyn, New York, Ellis' sports journey began with playing football and basketball at James Madison High School.
He attended Hofstra University, sharing a team with then-New Orleans Saints' wide receiver Marques Colston.
After his retirement in 2009, Devale Ellis transitioned to the entertainment industry. Currently, he creates content on various social media platforms, including YouTube and Instagram.
Devale Ellis' Wife, Khadeen Ellis
The former Cleveland Browns WR Ellis' wife, Khadeen Ellis, is an American actress, television host, and social media influencer.
She is famous for her content on her self-titled YouTube channel, including makeup tutorials and recipes. Likewise, she is also an entrepreneur who runs her own online apparel store.
Born on December 5, 1983, to parents Marrison and Sheron E. Bryan-Joseph, Khadeen is of Afro-American ethnicity.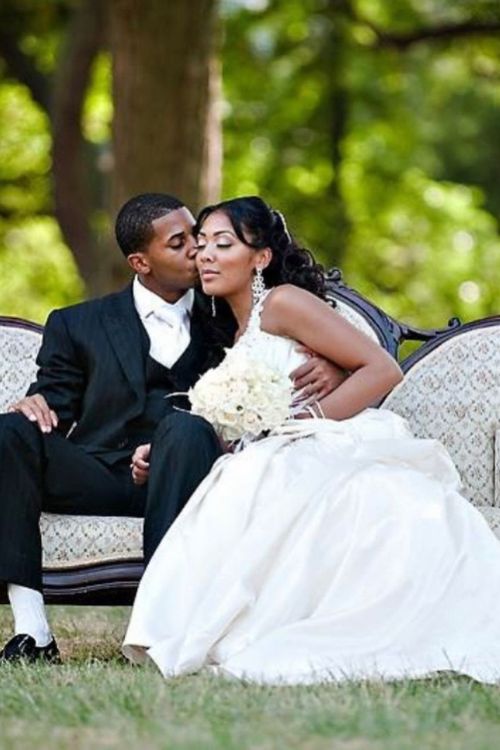 She grew up in the United States with her two siblings. While her brother, Tristan Joseph, is a rising social media personality, her sister, Sakari, is a nurse in New York.
Moving towards her education, Ellis is a Hofstra University School graduate who majored in broadcast journalism.
Furthermore, she also holds a master's degree in speech communication, rhetorical studies, and performance.
The Couple Are Best-Selling Writers
Devale Ellis and his wife, Khadeen Ellis, are New York Times bestsellers. They have revealed the secret to their happy marriage and family through their best-selling relationship book titled We Over Me.
Apart from that, the best-selling writers together run a comedy YouTube channel, The Ellises, where they often share their family vlogs and skits.
Furthermore, they host an award-winning podcast, Dead Ass with K&D.
Relationship Timeline: Story From First Meet To Marriage
The power couple Devale Ellis and his wife, Khadeen Ellis, have been together for over two decades.
The duo first met when the former player graduated high school, and his wife was a college freshman hosting the banquet.
After their first meeting, they discovered that they were actually neighbors and attended the same elementary school; they crossed paths multiple times and eventually exchanged numbers.
Davele nearly lost Khadeen when she traveled due to her pageant obligations, but destiny played the game, and out of nowhere, he received a call from the love of his life during his freshman year at Hofstra.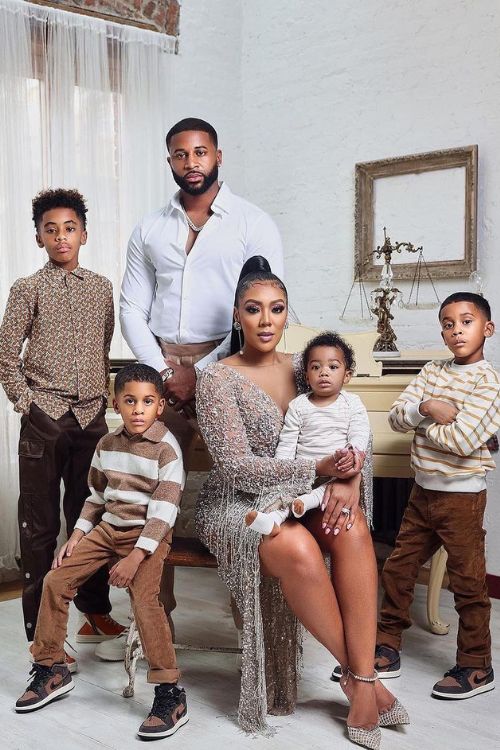 Later, the lovers again met after Khadeen transferred to Hofstra University. The couple eventually started dating and have been inseparable ever since.
The former athlete even shared he suffered depression after separating from his then-future wife when he had to move to Detroit to play in the NFL.
Remembering his hard times, he said,
"I suffered from depression. I ended up becoming addicted to pain meds. That was a dark time for me."
This clearly shows that Devale is head over heels for Khadeen and can't imagine his life without her for even a second.
Almost after dating for 8 years, the Detroit Lions former wide receiver finally exchanged wedding vows with Khadeen Ellis on July 5, 2010.
Now, they have their own family. They are proud parents to their four adorable sons: Jackson, Kairo, Kaz, and Dakota.