Dick Butkus Obituary: Former professional football player and Pro Football Hall of Famer Dick Butkus passed away at 80. As per his family, the famous athlete took his last breath in his sleep at his Malibu home on October 5, 2023.
His health condition in the past few years had deteriorated rapidly, and as a result, he had multiple health complications.
Moreover, Dick sustained numerous severe injuries throughout his playing career, contributing to his weakness in his later years. He had reportedly lost the strength to lift a coffee cup lately.
Undoubtedly, Butkus's death is an irreparable loss to the American football community, his fans, and his family. Though he is gone, he has left a rich legacy that will continue to impact his loved ones, primarily his wife, Helen, and three kids.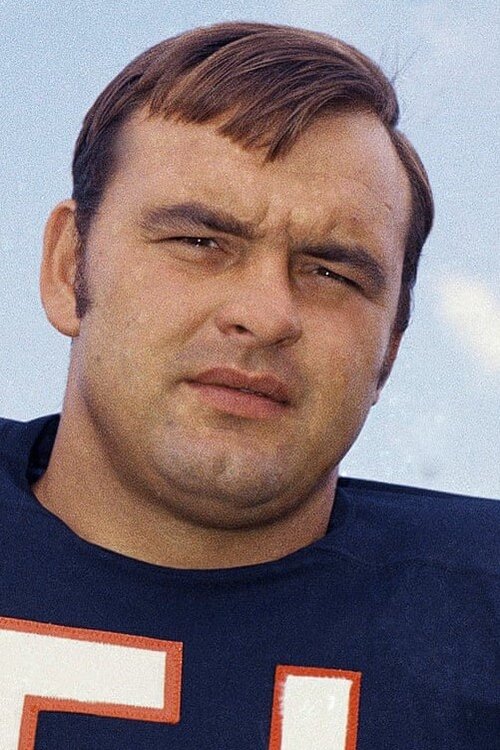 Known primarily as an athlete, Dick Butkus was also a sports commentator and actor. After announcing his retirement due to injuries in 1974, Butkus started appearing in films and television shows.
Aside from that, he worked as a color analyst for sports channels, such as ESPN, CBS, etc., for many years.
Moreover, the XFL's Chicago Enforcers appointed him as their head coach, but he later chose to color commentator for the league's regional telecasts.
Dick Butkus Obituary
The American football community and its fans worldwide are mourning the loss of NFL legend Dick Butkus.
According to his friends and family, the Chicago Bears' legendary linebacker Dick Butkus left the world on October 5, 2023.
Despite his relatively short NFL career, Butkus had become successful in etching his name as one of the greats in the league's history.
He was an eight-time Pro Bowl selection, two-time NFL Defensive Player of the Year, and the recipient of George Halas Ward in 1974.
Moreover, he garnered several honors for his remarkable presence and impact on the history of American football.
Aside from being inducted into the Pro Football Hall of Fame, Dick was inducted into the NFL's 75th and 100th Anniversary All-Time Team.
Most importantly, he was an entertainer. Despite ending his football career, he explored his other sides.
As a result, he found a way to reach people through a medium he never thought he was familiar with.
His filmography clearly shows how capable he was as an actor.
Unfortunately, Dick became ill in the early 2000s and remained out of the public eye for many years. Almost two decades later, the Bears' greatest has died, as confirmed by his family and former club.
Offering his condolences, the NFL Commissioner Roger Goodell released a statement. It read, "Dick Butkus was a fierce and passionate competitor who helped define the linebacker position as one of the NFL's all-time greats."
Moreover, he added, "Dick's intuition, toughness, and athleticism made him the model linebacker whose name will forever be linked to the position and the Chicago Bears."
A resident of Malibu, California, Dick is survived by his spouse, Helen, and his three children, Matt, Nicki, and Ricky.
Dick's Cause Of Death
As everyone knows, Dick Butkus was battling illness for a long time and was under constant treatment for many years. Now that he has passed away, fans are curious about his cause of death.
As per the statement released by his family, Dick died peacefully in his sleep on Thursday at his Malibu home.
However, TMZ previously reported that his family had contacted the paramedics for medical help that afternoon. Unfortunately, they could not attend on time, and he was pronounced dead at the scene.
As there is no further notice clarifying his death from the family, his cause of death remains a mystery to the public.
FAQS
When And Where Is Dick Butkus Funeral?
As of the current moment, his family has not yet disclosed any details regarding his funeral arrangements. Rest assured, we will promptly provide updates as soon as we receive this information.