Matt Butkus was married to his high school sweetheart, Helen Essenberg, for 60 years and shared three kids: Ricky, Matt, and Nikki.
Pro Football Hall of Famer Dick Butkus passed away peacefully in his sleep at the age of 80 on October 5, 2023, at his home in Malibu, California.
During this heart-wrenching time, the Butkus family is together with Dick's wife, Helen, and their kids.
Dick Butkus was born Richard Marvin Butkus on December 9, 1942, to parents Emma and John Butkus.
He's a former NFL player, celebrated as one of its greatest linebackers in history.
He played college football at the University of Illinois and then had a highly successful NFL career with the Chicago Bears.
In his NFL career from 1965 to 1973, he stood out for toughness, intensity, and a hard-hitting playing style.
Butkus was a dominant force on the field and was a seven-time Pro Bowl selection. Likewise, he earned two-time NFL Defensive Player of the Year honors (in 1969 and 1970) and secured a spot on the All-Pro First Team six times.
Although official sack statistics weren't kept during his era, Butkus was renowned for his skill in disrupting opposing offenses and making plays across the field.
He was inducted into the Pro Football Hall of Fame in 1979 and is considered one of the most iconic and revered figures in Chicago Bears' history.
After retiring from professional football, Dick Butkus pursued a career in acting and appeared in various films and television shows.
Therefore, his legacy in football endures, synonymous with excellence and toughness in the sport.
Dick Butkus Kids
The NFL legend Dick Butkus and his wife Helen had three kids together. Throughout their 60-year marriage, the couple were proud parents of Ricky, Matt, and Nikki Butkus.
Let's learn everything about more about Dick Butkus' kids.
Nikki Butkkus: Their Only Daughter
Nikki Butkus is the third kid and the only daughter of her parents, Dick and his life partner. She was born on June 5, 1972, in Chicago, Illinois.
Nikki, the youngest family member, keeps her personal life and career private, so there's limited information about her.
Being the youngest and the only daughter, she received the most pampering. She seems to be so close to her family, especially with her father.
When her dad was alive, she rarely made public appearances with him.
Matt Butkus: The Middle Child
Matt Butkus, born on August 24, 1969, in Chicago, Illinois, is the second son of his parents, Dick Butkus and Helen.
He shared the same passion for the sport as his father and developed an interest in football.
Matt played college football as a defensive lineman for the University of Southern California but didn't make it to the NFL like his father, Dick.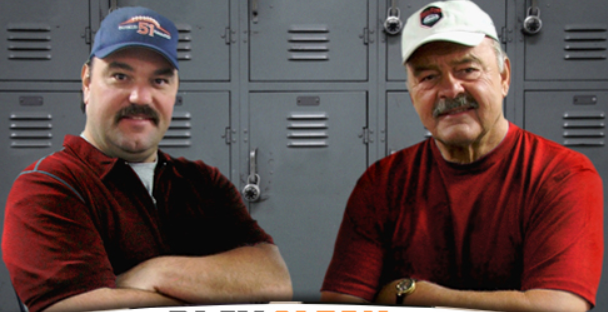 Dick Butkus' Son Matt Butkus (Source: SavedByScience)
As of now, Matt is a businessman and a philanthropist. He owns Gridiron Enterprises, a company offering sports marketing and consulting services.
He even supports Dick's charity works, including the "I Play Clean" campaign, educating young athletes about the risks of using steroids.
Moving toward his personal life, Matt tied the knot with Jennifer Butkus, A FORMER USC cheerleader.
Together, the pair shares their three kids: two sons, Luke and Cole, and a daughter, Grace.
Richard M. Butkus Jr: The Eldest Son
Ricky Butkus was born Richard M. Butkus Jr. on July 26, 1965, in Chicago, Illinois. He is the oldest kid of Dick and Helen Butkus.
Ricky followed in his dad's footsteps into showbiz instead of pursuing football. He often works in the camera and electrical department.
Some of his movies and TV show credits include The Inside, Star Trek, National Treasure, CSI: Crime Scene Investigation, and Once Upon a Time In Hollywood.