Cata Coll doesn't have a partner, but that is based on her social media handle. The Spanish goalkeeper hasn't opened up about her romantic life on the public platform.
The 22-year-old Barca's second-choice goalkeeper, Cata Coll, didn't expect to become a starting keeper in the middle of the World Cup campaign. But now she has starred in all the knockout games.
The youngster has had a miserable two years, during which she suffered two major injuries. She suffered a knee injury at the end of 2020, which kept her out until March 2021.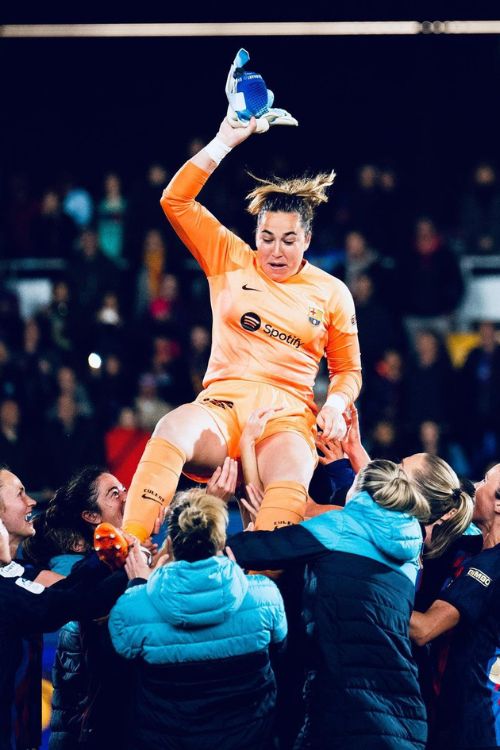 Then she suffered from an ACL injury, keeping her out of the side for the entirety of the 2022 season. Coll only returned to the Barca side earlier this year in March.
Now, with her Barca teammates Alexia Putellas and Aitana Bonmati, Coll can etch her name in history books. Both England and Spain are playing their first World Cup finals on Sunday. So, whoever wins it will rejoice in becoming Champions for the first time.
Does Cata Coll Have A Partner?
Cata Coll currently does not have a partner. Looking through her social media handle, the Spanish goalkeeper appears single.
The second-choice goalkeeper at her club, Barcelona, Cata Coll hadn't played for 90 days before behind handed her international debut against Switzerland.
Described by her peers as a very confident person and "the life of the party," Cata has a wonderful personality, reflected in the photos shared on Instagram.
Along with sharing pictures of her on-field achievements, Cata also makes sure to give her supporters a glimpse into her personal life.
A player who might even become Barca's starting keeper after her impactful World Cup campaign, Cata will have extra responsibilities going into the 2023 season.
The added responsibilities might even deter her from dating life as she tries to establish herself as the starting keeper. But there is a chance that Cata could already be dating but is keeping her partner out of the spotlight.
Having recently recovered from a series of long-term injuries, Cata said her family played a vital role in her road to recovery.
Cata Coll Parents, Fernando Coll, And Antonia Lluch
Cata Coll's parents Fernando Coll, and Antonia Lluch, raised two girls in Portol, Spain. The parents took a break from their work to travel to Down Under for the World Cup.
But it will only be Fernando who will return to Australia to watch his daughter start in the Finals. Though Antonio would also want to see her daughter play the historic final live, she couldn't leave her clients as her ten-day break had already cost her a lot.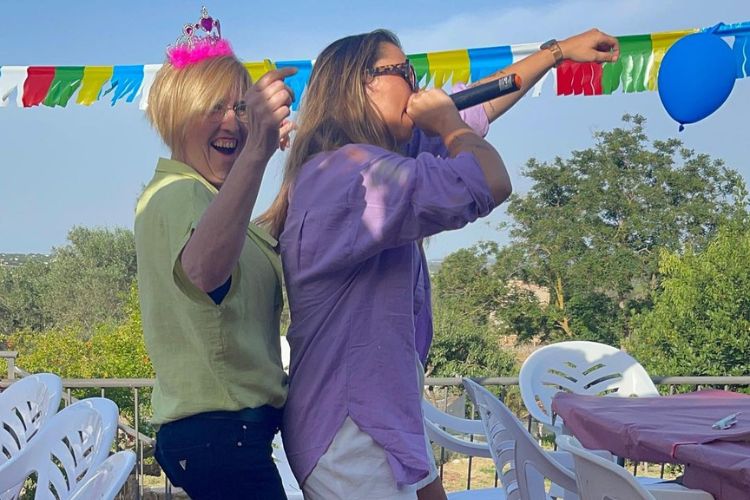 In an interview with the Spanish site Ultima Hora, Antonia talked about how her daughter's love for the game began. Since Cata was three or four years old, there wasn't a single day, as recalled by Antonia, her daughter would be seen without a ball.
Every year Cata's Christmas gift would be the same. A soccer ball and a Mallorca jersey. Growing up, Cata idolized the former Mallorca goalkeeper Dudu Aouate.
During her conversation, Antonia revealed she gets nervous whenever the ball approaches her daughter's side. She said it's more visible whenever a goalkeeper makes a mistake than an outfield player.
Antonia also said she is grateful to Cata's coaches, Pinocho Vargas and Pablo Roca. The latter will travel with Cata's father to watch her in the finals.
Cata Called Her Father At 5 AM
It was 5 AM in Spain when Fernando Coll's phone rang. Just two hours before the round of 16 games against Switzerland, Cata found out she was making her international debut.
Fernando wanted his daughter to play basketball, but Cata was always adamant about becoming a soccer player. Fernando admitted he didn't expect his daughter to make a single start in the World Cup.
But it wasn't only Fernando who didn't expect Cata to become a starting keeper for Spain in the middle of the tournament. Nobody actually did, but the trashing received by Spain at the hands of Japan made Jorge Vilda try Cata against Switzerland.
Cata has an older sister named Auba Coll Lluch, who has a law degree from The University of the Balearic Islands. Last year in June, the Barca goalkeeper featured her family for the first time in an Instagram post celebrating Antonia's birthday.