Don Callis family just grew with the addition of Powerhouse Hobbs. But what about his family away from the ring?
The Canadian professional wrestling manager hasn't shared anything about his personal life in the media. He has kept his personal life away from the public limelight.
Callis is only making the public focus on the family he has formed inside the AEW ring. His wrestling family includes Konosuke Takeshita, Sammy Guevara, Will Ospreay, and now the latest addition, Powerhouse Hobbs.
Hobbs joined Callis' family at Wednesday's Dynamite Anniversary. The wrestler attacked Kenny Omega and Chris Jericho in a post-match event after Jericho and Omega defeated Kyle Fletcher and Konosuke Takeshita.
Don Callis Family: Raised By A Single Father
The Canadian professional wrestling manager, Don Callis, was raised by a single dad. Despite, having spent years as a famous personality, Don Callis has rarely talked about his personal life.
His interviews haven't mentioned much about his family or close relatives. Most of his interviews are surrounded and geared towards wrestling. Callis has talked mainly about those he met through wrestling and their impact on his life.
There's not much known about his dad and mom, but in an Instagram post, Callis gave a glimpse into his family life when he was a kid.
On June 19, 2022, Callis shared a black and white image of his dad on Father's Day. Looking at the picture, Callis' dad might have served in the Marines.
And on this year's Father's Day, Don gave a bit of insight about his father. He shared the same snap and wrote that his father was born and raised during the Great Depression and was one of nine kids.
Callis' father later went to serve for the US Marines during WW2 in the North Atlantic at age 17. Callis further wrote that his dad fought the Nazis and raised him singlehandedly.
He ended the post by writing his father has always been his hero. Other than this post, Callis has never mentioned or shared much about his childhood or personal life.
Don Callis Wife & Kids
The former wrestler, Don Callis, is married to Malena Morgan. That is what IMDb has written on its site. But we might have to take that information with a pinch of salt.
Why, you ask? They have also stated that the wrestler was previously married to Canadian actress Chandra West. So, what's the problem?
In 2019, the actress took to her X account (formerly Twitter) to clarify that she never tied the knot with Don Callis. In fact, West wrote she doesn't even know Don.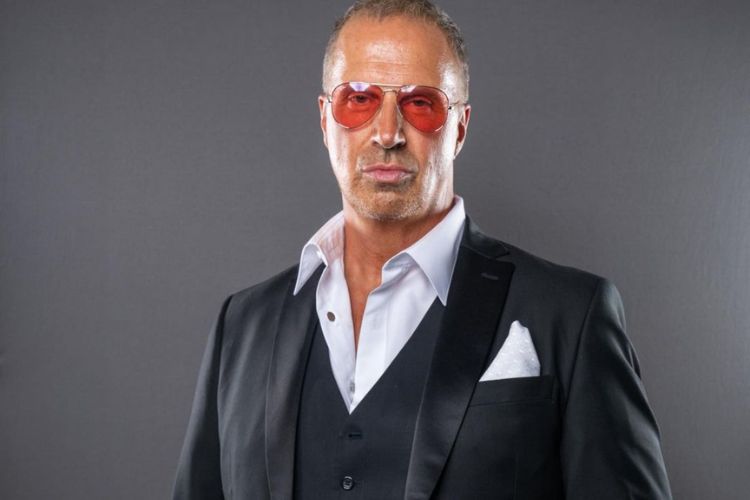 The actress further wrote the only person she ever married was the American television producer and director Mark Tinker.
She also pointed out the mistake on the Wikipedia page on her anniversary with Mark. Wiki has since removed Don as her former spouse, but IMDb has yet to correct it.
As per IMDb, Don married his "supposed current wife," Malena Morgan, in 2015. But the former wrestler is yet to confirm about his relationship with the porn star.
He hasn't shared any family picture on his Instagram, and it isn't certain if he is a father to kids. Though some websites have stated Don has three kids, we highly doubt it.