Don Nelson, also known as Donald Arvid Nelson, is a former American professional basketball player born in Muskegon, Michigan.
Nelson is one of the players who used to play in his mid-90s career. The Chicago Zephyrs drafted Nelson in round 3 of the 17th overall pick. In 1962, the sportsman started his career as a professional basketball player in the small forward position.
The former player held the record for most wins for almost 12 years during his career. Now he is continuing his career as a coach.
On the other hand, Nelson also represented himself in his national team career apart from his international career. He grew up with his family and two sisters learning basketball and shooting in the chicken yard.
Apart from this, can you guess the net worth of a person who has been in a basketball career for a long time?
Well, Nelson's net worth is million of dollars. He is currently earning $15 million annually.
Let's quickly jump into interesting facts about Don Nelson without further due.
Quick Facts
| | |
| --- | --- |
| Full Name | Donald Arvid Nelson |
| Known As | Don Nelson |
| Birth Date | May 15, 1940 |
| Age | 83 years old |
| Place of Birth | Muskegon, Michigan |
| Country | United States |
| Profession | Former Basketball Player, Coach |
| Horoscope | Taurus |
| Nationality | American |
| Father's Name | Arvid Nelson |
| Mother's Name | Agnes Nelson |
| Siblings | Two siblings |
| High School | Rock Island |
| College | Lowa University |
| Height | 6ft 6 in (approx 1.98 m) |
| Weight | 95 kg (approx 210 lbs) |
| Body Type | Athlete |
| Position | Small Forward |
| Draft | 1962 |
| Marital Status | Married |
| Spouse | Joy Wolfgram |
| Children Name | Donnie Nelson |
| Net Worth | $30 Million |
| Salary | $15 Million |
| Active Years (As Player) | 14 Years |
| Social Media | Not Available |
| Merch | Don Nelson Signed Card |
| Last Update | November 2023 |
Early Life, Parents & Education
Don Nelson, a former American basketball player, was born on May 15, 1940. He was born to Arvid Nelson (father) and Agnes Nelson (mother). His father, Arvid, used to work at the Rock Island Arsenal.
As mentioned earlier, he grew up with his two sisters in Sherrard, Illinois. Nelson started playing basketball in the chicken yard during his childhood.
Moreover, he was very passionate about basketball. He also made a spokeless bicycle wheel as a basket where he could practice shooting.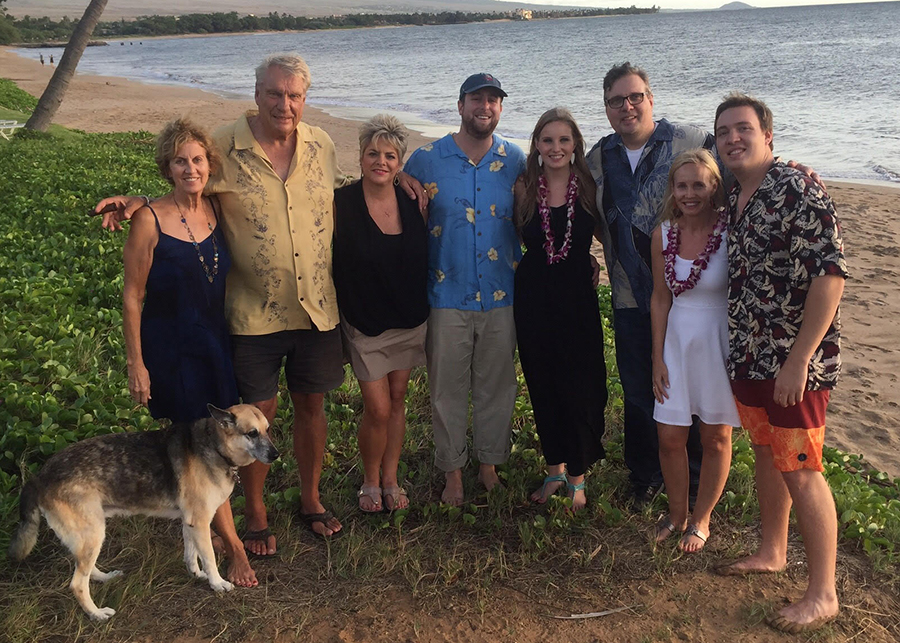 On the other hand, Nelson completed his school at Rock Island High School. During his school, he used to go to the YMCA for practice.
Nelson used to learn basketball under the guidance of coach Bob Riley. As a junior, 12.6 was the average score of Nelson. He also played against Moline High School and Ottawa High School.
Besides that, his father always wanted him to become a watch repairman. Arvid didn't see any potential in basketball in Nelson. But Nelson kept on chasing his dream to be an international basketball player.
Career
College Career
After playing throughout his school career, Nelson started playing in his sophomore year. He started playing under coach Schuerman at Lowa University.
Nelson had an average score of 15.8 points and 10.0 rebounds during his first season at Lowa. But he was also involved in the 1961 college basketball gambling scandal and was compelled to left Lowa for some time.
However, Nelson was never charged with the crime but later was reinstated by the NBA. On the other hand, he finished second in the Big Ten Conference with an 18-6 record in Lowa.
He was also a responsible player for his teammate and was always praised for his brilliant gameplay.
In conclusion, Nelson became the all-time leading scorer for Lowa University. 21.1 points and 10.9 rebounds were the scores during his college career.
Professional Career
Nelson started his professional career with the Chicago Zephyrs in 1962. However, he played only one season for the Zephyrs averaging 6.8 points, 4.5 rebounds, and 1.2 assists.
Then Nelson was traded to the Los Angeles Lakers. He played 80 games for the Lakers under the guidance of Fred Schaus.
He also played with the hall of fame players like Elgin Baylor and Jerry West.
On October 28, 1965, Nelson signed with the Boston Celtics as a free agent. He also helped the Celtics to win many championships.
Royce White is a former professional basketball player and civil rights activist from the United States. During his brief NBA career, he also played in the G League. Continue reading!
In 1968, he averaged a score of 14.0 points, 8.0 rebounds, and 1.7 assists, taking the Celtics to win over the Los Angeles Lakers in the NBA Championship.
In addition, Nelson helped the Celtics secure to 11th title in 13 seasons, including Nelson's third title with the Celtics.
Boston Celtics was the last international team Nelson played for. Between 1974 to 1976, he successfully won the fifth title of the NBA championship with the Celtics. 9.1 points and 2.9 rebounds were the average scores of Nelson in the playoffs.
Coaching Career
After announcing his retirement from the international team as a player, Nelson decided to continue his career as a coach.
He began his assistant coaching career with his former 1974 NBA final opponent Milwaukee Bucks. A year after coaching, Nelson was promoted to general manager of Bucks.
He started dealing with players with the first trade of Swen Nater with Marques Johnson. On November 25, 1977, he managed to hit the greatest comeback in NBA history. Nelson's team made the difference of 29 points win in the last quarter.
Soon after coaching 11 seasons for the Bucks, he decided to leave the team. Besides that, he was named the NBA Coach of the Year in 1983 and 1985.
Moreover, he became the third coach to win 1000 games in NBA history on December 29, 2011. Nelson also broke the record victory of 1333 career games, passing Lenny Wilkens.
To sum up, Nelson finished his career with a regular-season victory of 1335 games.
Honors about Don Nelson's Career
1973, Illinois Basketball Coaches Hall of Fame (as a player)

1983, Des Moines Sunday Register's Iowa Sports Hall of Fame
1989, Nominated to the University of Iowa Athletics Hall of Fame
Naismith Memorial Basketball Hall of Fame in 2012
Don Nelson | International Teams
As a Player
Chicago Zephyrs (1962-1963)
Los Angeles Lakers (1963-1965)
Boston Celtics (1965-1976)
As a Coach
Milwaukee Bucks (Assistant Coach – 1976)
Milwaukee Bucks (1976-1988)
Golden State Warriors (1988-1995)
New York Knicks (1995-1996)
Dallas Mavericks (1997-2005)
Golden State Warrior (2006-2010)
Awards and Achivements
As a Player
5x NBA champion (1966, 1968, 1969, 1974, 1976)
No. 19 was retired by Boston Celtics
Third-team All-American – AP, NABC, UPI (1962)
As a Coach
3x NBA Coach of the Year (1983, 1985, 1992)
2x NBA All-Star Game head coach (1992, 2002)
Top 10 Coaches in NBA History
Top 15 Coaches in NBA History
The 6'11" Joel Freeland is a former British professional basketball player who played with International teams and the NBA. Read all!
Don Nelson | Age, Height & Weight
The person who spent his entire life in basketball, Don Nelson, was born on May 15, 1940. Every year he celebrates his birthday in May. Currently, he is 83 years old.
According to the reports, Nelson stands tall at 6ft 6 in (approx 1.98 m).
With the perfect height as an athlete and maintaining a good balance diet, his body weighs around 95 kg (approx 210 lbs).
Net Worth & Property
One of the richest former coaches, Don Nelson, has spent most of his life playing basketball. Nelson has earned most of his income from the same field. Currently, he has a whopping net worth of $30 million and an annual salary of $15 million.
Besides that, Nelson has also listed his stunning Hawaii home to get sold for $15 million. The house was located on Haena Point. This has also helped him to earn extra income.
Now, Nelson spends most of the time on Maui, where he also owns his property in the town of Paia.
Relationship and Affairs
Ex-Wife | Sharon Nelson
Don Nelson, an American former professional basketball player, and head coach, also had to face marriage controversy in his life.
Nelson first got married to Sharon Nelson, an American politician from the state of Washington. The couple together also have one son, Donnie Nelson.
Due to some circumstances, the couple got divorced in 1989. According to the documents, Nelson has made an annual installment worth $50,000 to Sharon Nelson since they divorced.
The divorce issues remained active until 2013 as Nelson tried to reduce the money he sent to his ex-wife, Sharon Nelson.
Jamal Murray is a young NBA star known to take the basketball world by storm due to his point guard skills. Click here to know more.
Present Wife | Joy Wolfgram
After the divorce from Sharon Nelson, Don Nelson got married to Joy Wolfgram at the Oakland Coliseum in 1991.
With that, the couple is blessed with six children. However, the children's names are not revealed on the internet except for Donnie Nelson.
Besides that, Don Nelson also has fifteen grandchildren.
FAQs
What is the profession of Don Nelson's son Donnie Nelson?
From the first marriage with Sharon Nelson, he has a son, Donnie Nelson. Donnie also followed in his father's footsteps, and he is working as general manager for Dallas Mavericks.
What is Don Nelson doing after retiring from basketball as a head coach?
After spending many years on the basketball field as a player and a coach, Nelson now has a farm to grow flowers, coffee, and cannabis in Maui.
Moreover, he also hosts local poker games with some celebrities like Willie Nelson, Woody Harrelson, and Owen Wilson.
Is Don Nelson also a social worker?
Apart from his basketball career, Nelson also established the Don Nelson Fund along with the Milwaukee Bucks to help struggling farmers in Wisconsin.
In addition, Nelson donated $11000 1986 NBA Playoffs bonus compensation to the Wisconsin dairy farmer.