Although there are discussions on whether Donte DiVincenzo has a sister or not, he only has an older brother named John A. DiVincenzo.
Donte DiVincenzo is an American professional basketball player who currently plays for the NBA team Golden State Warriors.
The Milwaukee Bucks selected him with the 17th overall choice in the 2018 NBA draft. With the Bucks, he played until 2022 & even won an NBA championship (in the 2021 NBA Finals).
Afterward, he was traded to the Sacramento Kings on February 10, 2022, and later to the Golden State Warriors on July 8, 2022.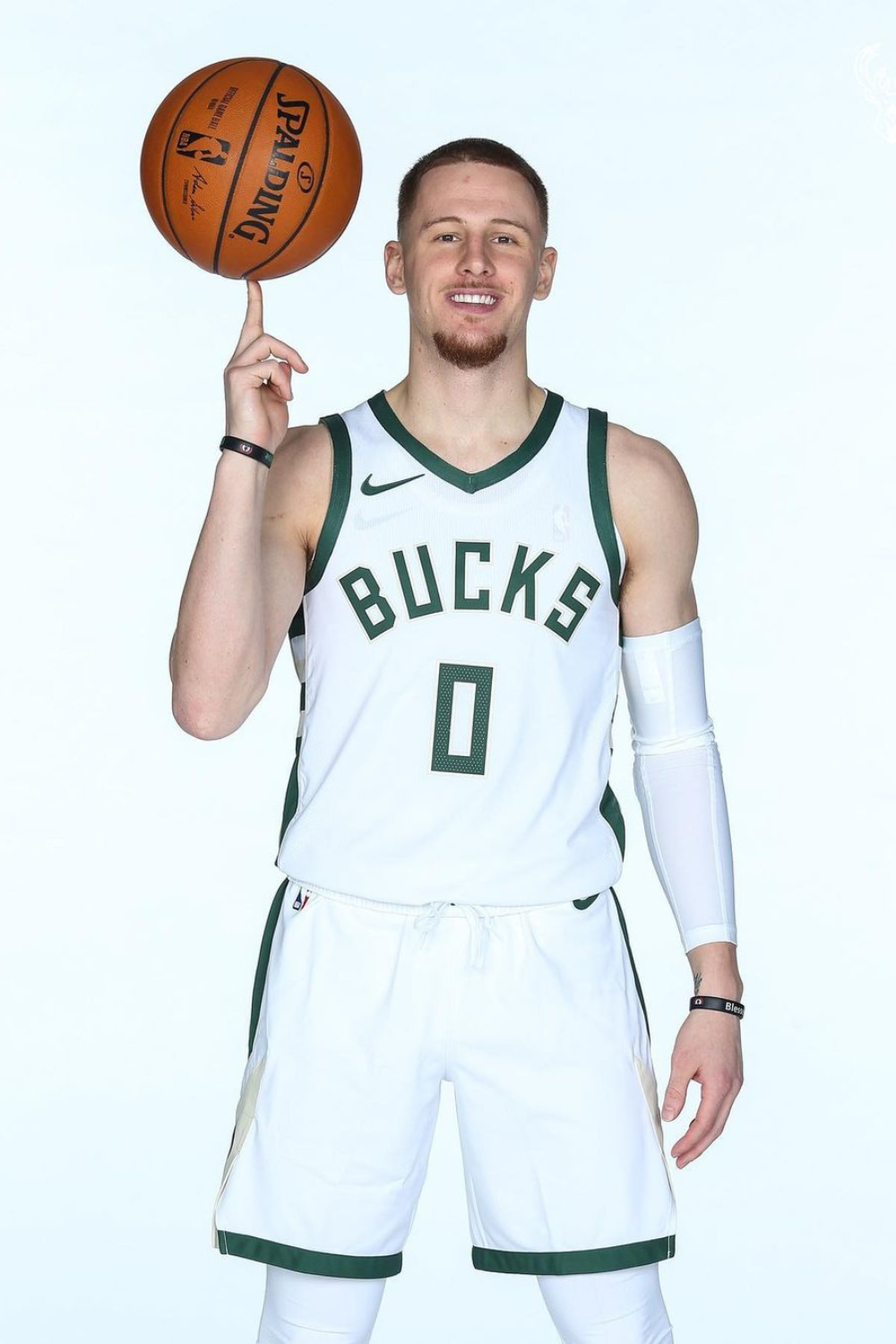 DiVicenzo's college basketball career was nothing short of fascinating moments. With Villanova Wildcats, he won NCAA championships in 2016 and 2018.
The 1.93 m tall NBA shooting guard now aspires to carve his name in his new team, the Warriors.
During the 2023 NBA playoff series, he scored 10 points in the game 4 win against the Lakers. They are on a tight 2-3 game series where the Lakers are in the lead, so pressure & challenge await the Warriors.
Donte DiVincenzo's Brother: John A. DiVincenzo
John A. DiVincenzo is the older brother of Donte DiVincenzo, a professional basketball player.
John is a full-time corporate parts & service director at Holcomb Bus (October 2021- now) in Bellmawr, New Jersey, United States.
He started his career as Service Manager at Porter Automotive in 2006, where he worked for 9 years until 2016. Later he worked for the management of the Burton dealership in Milford, Delaware, for about 2 years.
According to his LinkedIn profile, he was full-time Vice President at Gloss Salon Delaware Newark in Delaware, United States, for 2 years from 2020 to 2022. This company specializes in cosmetics needs for weddings.
He is also the Owner of DiVincenzo & Son, which he founded in April 2020.
He went to St Mark's High School from 2003 till completion of his diploma in 2006. Later he studied business administration and management at Delaware Technical Community College.
He completed his bachelor's degree in sports management from Wilmington University.
Although he keeps his life private, from the photos he shared, it seems he is already married. However, further information is not known about his wife's name and whether he has children or not.
He is active on Instagram under the username @jdivincenzo but has switched the account to private.
Parents & More On Personal Life
John A. DiVincenzo is the elder brother of Donte DiVincenzo, but his date of birth remains low-key.
His NBA star younger brother Donte was born on January 31, 1997, in Newark, Delaware.
The American basketball player's father John F. DiVincenzo, is a middle school basketball coach. So, it is likely that he instilled & honed the basketball skills of Donte.
His mother, Kathie DiVincenzo, works as a real estate paralegal at the law firm of Hogan McDaniel.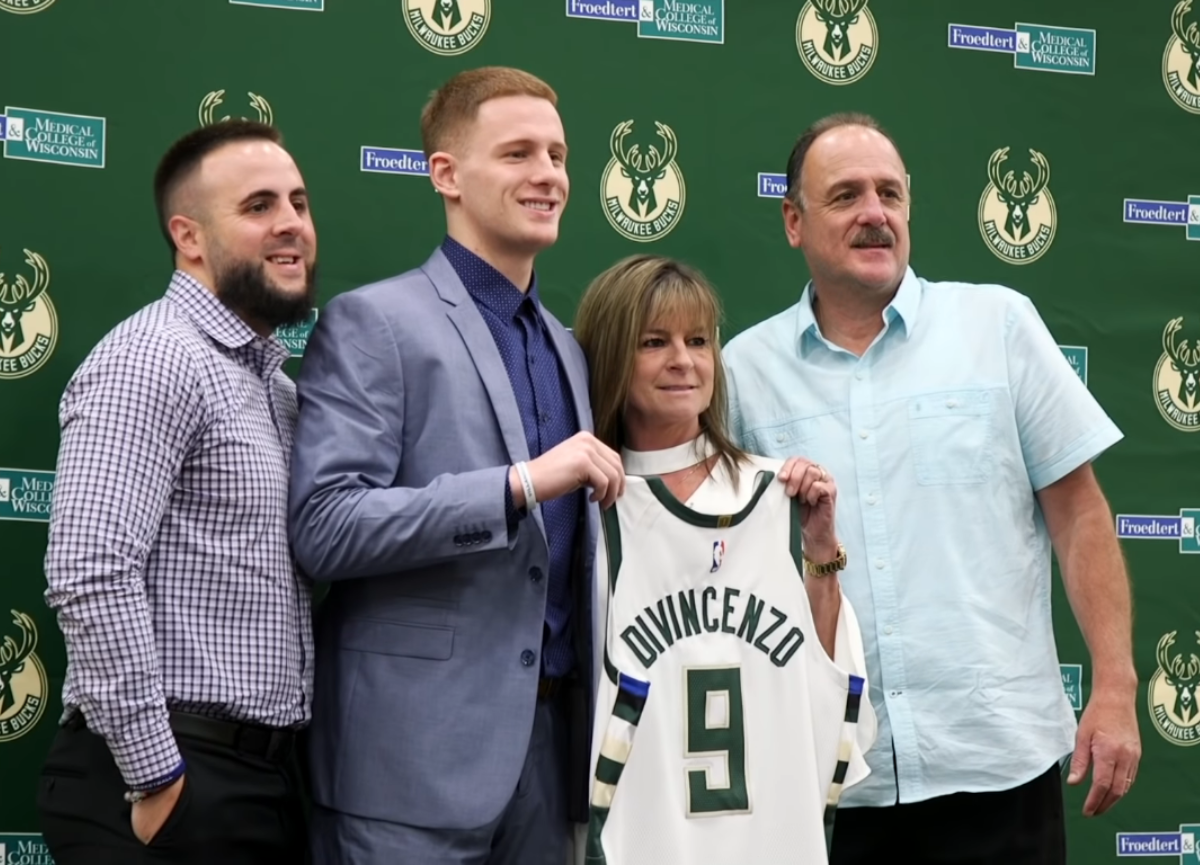 Donte went to Salesianum School in Wilmington, Delaware. He used to play soccer before playing basketball in high school. He won two consecutive state championships during his time in high school.
Afterward, he attended Villanova College. There he played for the Villanova Wildcats men's basketball team.
During the time he was selected by Milwaukee Bucks, his whole family visited the NBA club. And to this day, they're his biggest cheerleaders.
As of now, the Warriors player is currently in a relationship with his longtime girlfriend Morgan Calantoni. They began dating in the mid-2010s.