Dru Joyce's wife, Lanae Joyce, is part of the trustees' board of Lippman Global School. Lanae shares three kids with the former basketball player.
With his old pal and high school teammate, LeBron James, Dru Joyce forever made his mark in high school basketball. LeBron, Dru, and their other three teammates, Romeo, Willie, and Sian, won three state championships with St. Vincent-St. Mary High School.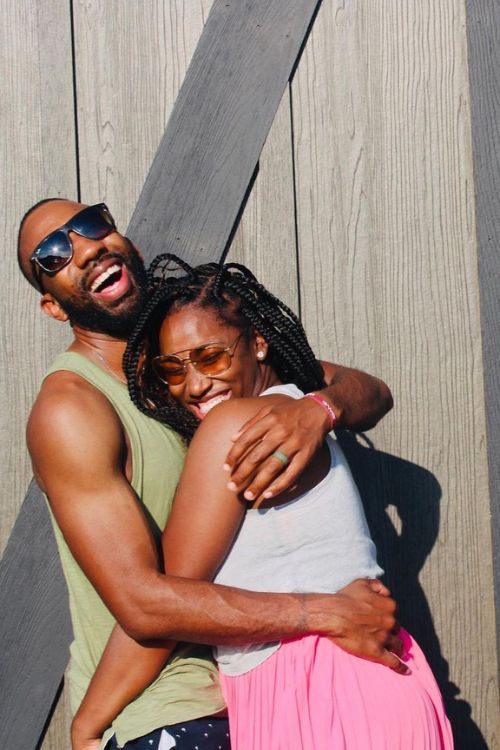 The five friends were recently seen on the red carpet of Shooting Stars. The movie dives into the origin of the Fab Five and all their accomplishments which were at first classified to be too big for them.
The four friends are currently on different trajectories in their lives, with Dru being an assistant coach. But LeBron has stayed the same, still playing basketball and dreaming of sharing the court with his son Bronnie James.
Dru Joyce Wife, Lanae Joyce, Is A Mother To Three
Dru Joyce's wife, Lanae Joyce, raises three kids with the basketball coach in Akron, Ohio.
Born on December 3, 1984, Lanae tied the knot with her husband, Dru, in 2012. She is available on Instagram with the username @_lanaej and has shared several family pictures on her social media page.
Lanae is one of the trustees of The Lippman School and previously, in 2021, shared the news that the school was bringing an international online school for kids K-4.
Lanae and Dru became parents for the first time in 2010. The couple welcomed their first child, Livy, on May 19, 2010, and recently celebrated turning 13.
Their second child, Kanin, was born in September 2013, followed by the birth of their third child, Averie, in 2019. The proud parents, Dru and Lanae, are always seen sharing photos of their kids on their Instagram handles.
The couple is used to sharing sweet birthday appreciation posts for their kids, with Dru recently wishing his eldest daughter on her birthday. He even captioned the post saying her birthday had got him feeling emotional.
On May 21, the entirety of the Joyce family walked the red carpet of Shooting Stars with Dru's kids ready to witness the origin story of the Fab Five come live on the screen.
Dru Joyce Career After Being Part Of The Fab Five
Dru Joyce, aka Lil Dru, only stood at 5ft 2 inches, but it didn't deter him from playing basketball.
With his teammates, LeBron James, Sian Cotton, Willie McGee, and Romeo Travis, Dru won back-to-back state championships at St Vincent-St Mary High School.
Unlike his buddy, LeBron, Dru decided to take the college route. He played collegiate basketball at Akron for three seasons before going undrafted in 2007. Dru late moved to Germany to continue his basketball career, with Ratiopharm Ulm being one of his first teams.
For the entirety of his playing career, Joyce decided to spend his time in Europe. After three seasons in Germany, he moved to Poland for four years before returning to Germany.
He later moved to Belarus for two seasons in 2016 and 2017 before playing for Bayern Munich in Germany. Dru retired as a basketball player in 2019, with Science City Jena being the last team he played for.
After hanging up his cleats, Dru decided to venture into the coaching role in basketball. In 2019, Dru took up the assistant's role at Cleveland State Viking Men's Team before landing his current job at Duquesne.
He has been in the position of assistant head coach since May 2022 and was inducted into the Akron Varsity "A" Hall of Fame in 2019.