Eddy Curry and his wife Patrice have been married for over two decades. Throughout their journey, they have lovingly raised and continue to raise a family of six children.
Although the couple has been together for a long time, they did experience a year of separation at one point.
Patrice is a well-known TV personality from the United States and became famous by appearing on a reality show called Basketball Wives LA, which aired on VH1.
She joined the show alongside famous wives like Shaunie O'Neal and Malaysia Pargo.
Eddy Anthony Curry Jr. is a former professional basketball player from the United States who was born on December 5, 1982.
After finishing high school at Thornwood High School in South Holland, Illinois, the Chicago Bulls drafted him as the fourth overall pick in the 2001 NBA Draft.
He played for the Bulls until 2005 and then joined the New York Knicks, playing for them for five seasons.
In the 2011-2012 season, Eddy played for the Miami Heat and won the championship with them.
Later on, he had a brief stint with the Dallas Mavericks in the 2012-2013 season.
Eddy Curry Wife, Patrice Curry
Eddy Curry has been married twice. His first marriage was to his high school sweetheart, Korie Kellog, in 2001.
Unfortunately, their marriage didn't last long, and they divorced shortly after tying the knot.
Later, Eddy Curry exchanged wedding vows with Patrice in 2005.
However, they faced a challenging period when Patrice discovered that Eddy had been involved with Nova Henry and had fathered illegitimate children.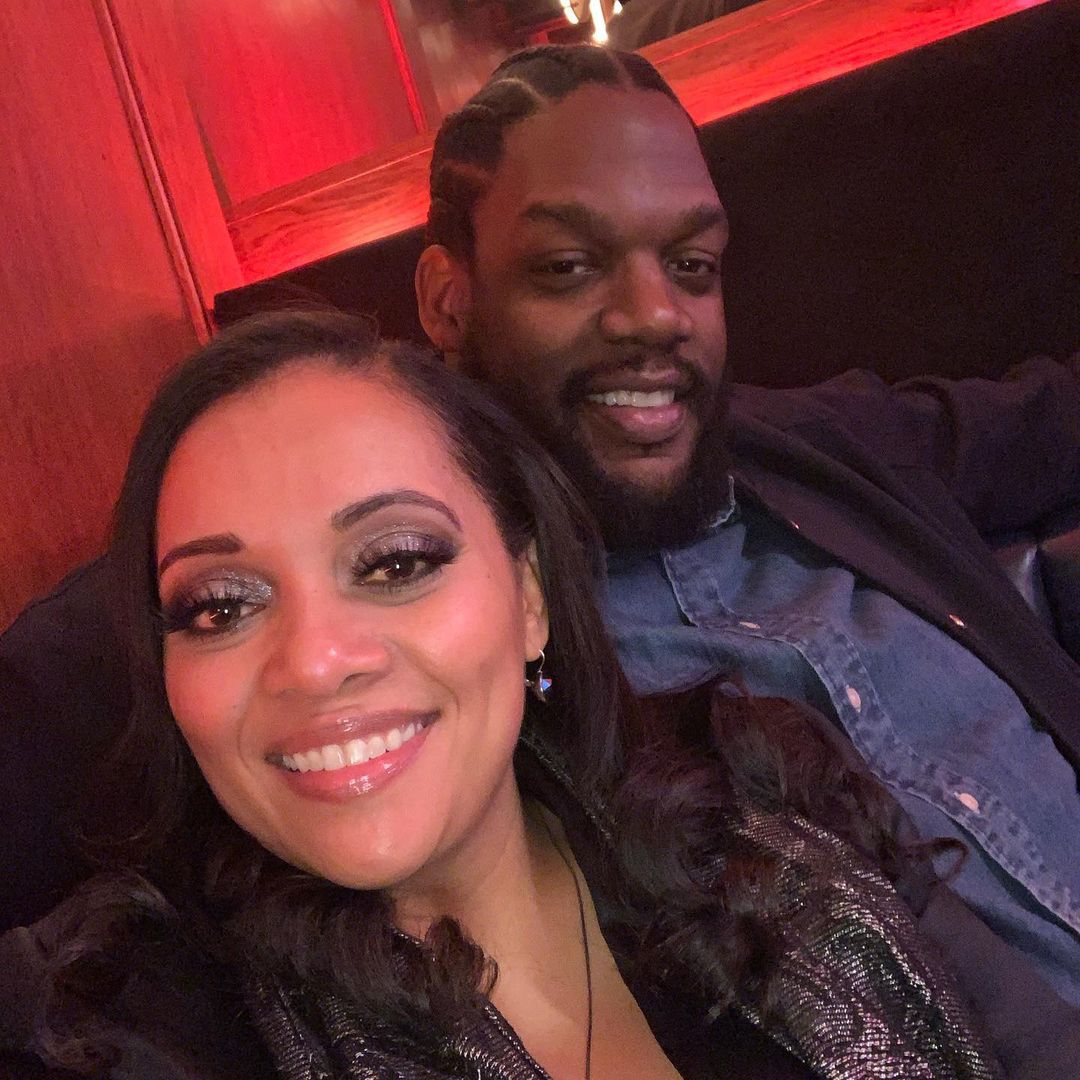 As a result, they separated for about a year. Fortunately, they worked through their difficulties and reconciled, choosing to give their marriage another chance.
They now engage in podcasts together, and their Instagram profile showcases snippets from their show.
Family And Children
Eddy had been in multiple relationships before marrying his current wife, Patrice. His first marriage was to Korie Kellog, and together they had a son named Eddy III.
Following his divorce from his first wife, Eddy began dating a woman named Nova Henry. About a year later, he married Patrice.
Despite being married, Eddy continued his relationship with Nova, and she gave birth to Noah, which was kept hidden from Patrice.
Before tying the knot with Patrice, Eddy had two children with her. A son named Reign Curry was born in February 2003, and a daughter named Reigan Storm Aaliyah was born in October 2004.
Their third child, Regianna Curry, was born in September 2006, a year after their wedding.
Similarly, Eddy's fourth child with wife Patrice, Reiden Curry, was born in 2010. During this year, they took a break as Patrice became aware of Eddy's involvement with Nova.
Ex-Girlfriend, Nova Henry
Even after his marriage with Patrice, Eddy continued to have an affair with Nova.
In 2006, Nova gave birth to their first child, Noah. Then, two years later, she gave birth to their daughter, Ava, in 2008.
Unfortunately, a tragic event occurred on January 24, 2009, when Eddy Curry's ex-girlfriend, Nova Henry, and their ten-month-old daughter, Ava Curry, were found murdered in Chicago.
Their three-year-old son, Noah, was discovered unharmed at the scene. After the passing of Nova, Patrice took on the role of mother to her stepson Noah, treating him as her own.
Net Worth
According to sources, Eddy's net worth is approximately $3 million as of 2023.
It is widely reported that a significant portion of his earnings is attributed to his successful career as a basketball player.
Nevertheless, the sum he received pales in comparison to his earnings.
According to sources, his reckless handling of finances resulted in a lack of appreciation for money's worth, leading him to squander most of it on trivial pursuits.