Five-time Olympic champion Elaine Thompson and Elaine Thompson husband, Derron Herah, are one of the most iconic couples in the realm of sports.
Their journey together not only exemplifies athletic prowess but also highlights the significance of constant support, mutual respect, and shared ambition.
The love story of the Jamaican power couple serves as an inspiration to people from all walks of life.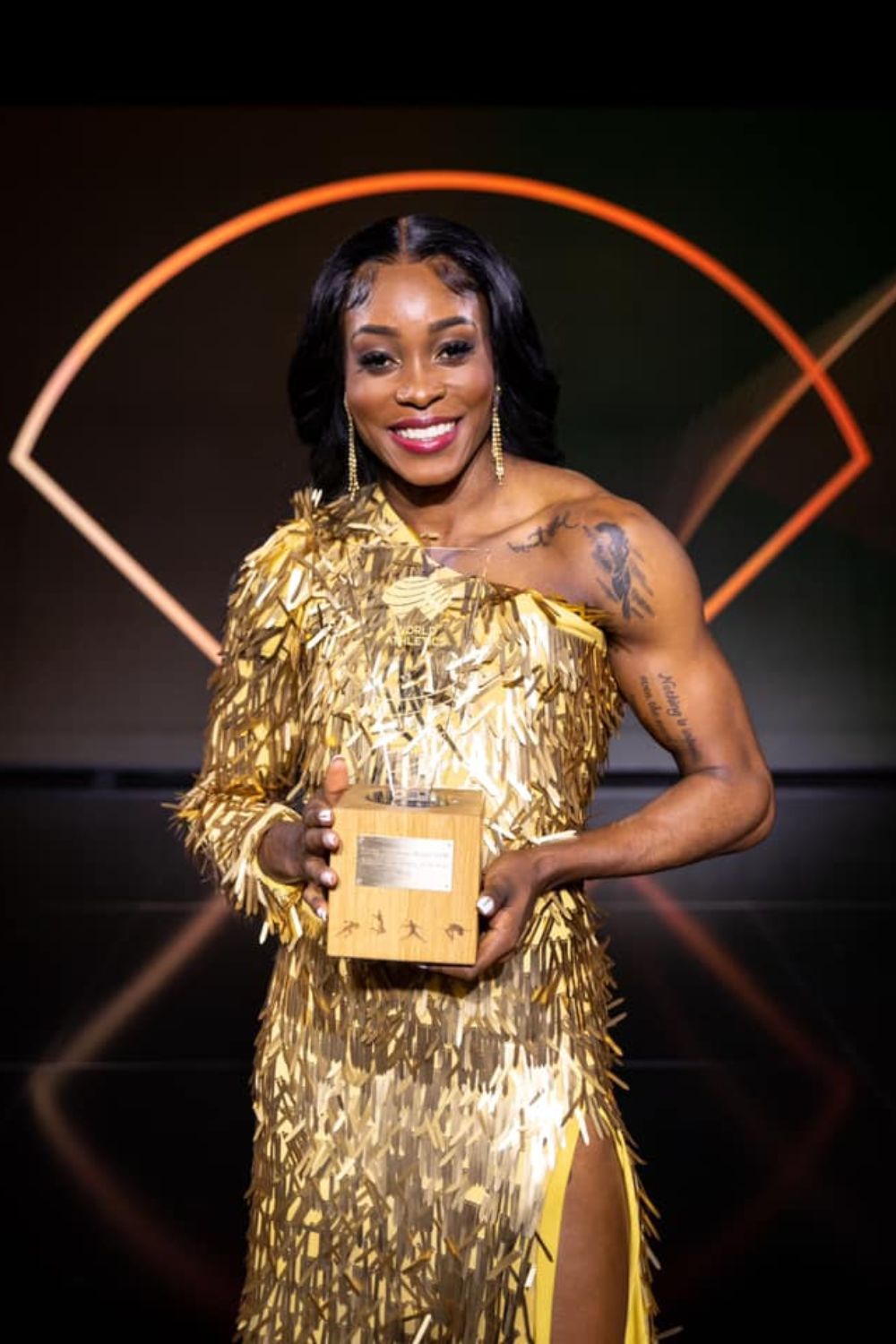 Elaine Thompson is a Jamaican sprinter specializing in the 60 meters, 100 meters, and 200 meters. She is regarded as one of the greatest sprinters of all time due to her remarkable performances on the track.
A five-time Olympic champion, she is the fastest woman alive in the 100 m and the second fastest alive in the 200 m.
Thompson secured her place in history by clinching gold medals in the 100m and 200m events at the 2016 Rio Olympics.
Moreover, she became the first woman since 1988 to capture gold in the 100m and 200m at the same Olympics.
On top of that, Thompson was successful in defending both titles at the 2020 Tokyo Olympics.
Elaine Thompson Husband: Derron Herah
Derron Herah, Elaine Thompson's fellow Jamaican husband, was also a professional athlete at one point.
Born on February 22, 1982, Herah started with sprint hurdles in the early days of his career. However, he later ended up running the 400-meter hurdles because of his stronger endurance.
A St. Jago High graduate, Herah did all sorts of events during his high school days. From sprints to 800 meters, he did it all in order to get the points at the Championships.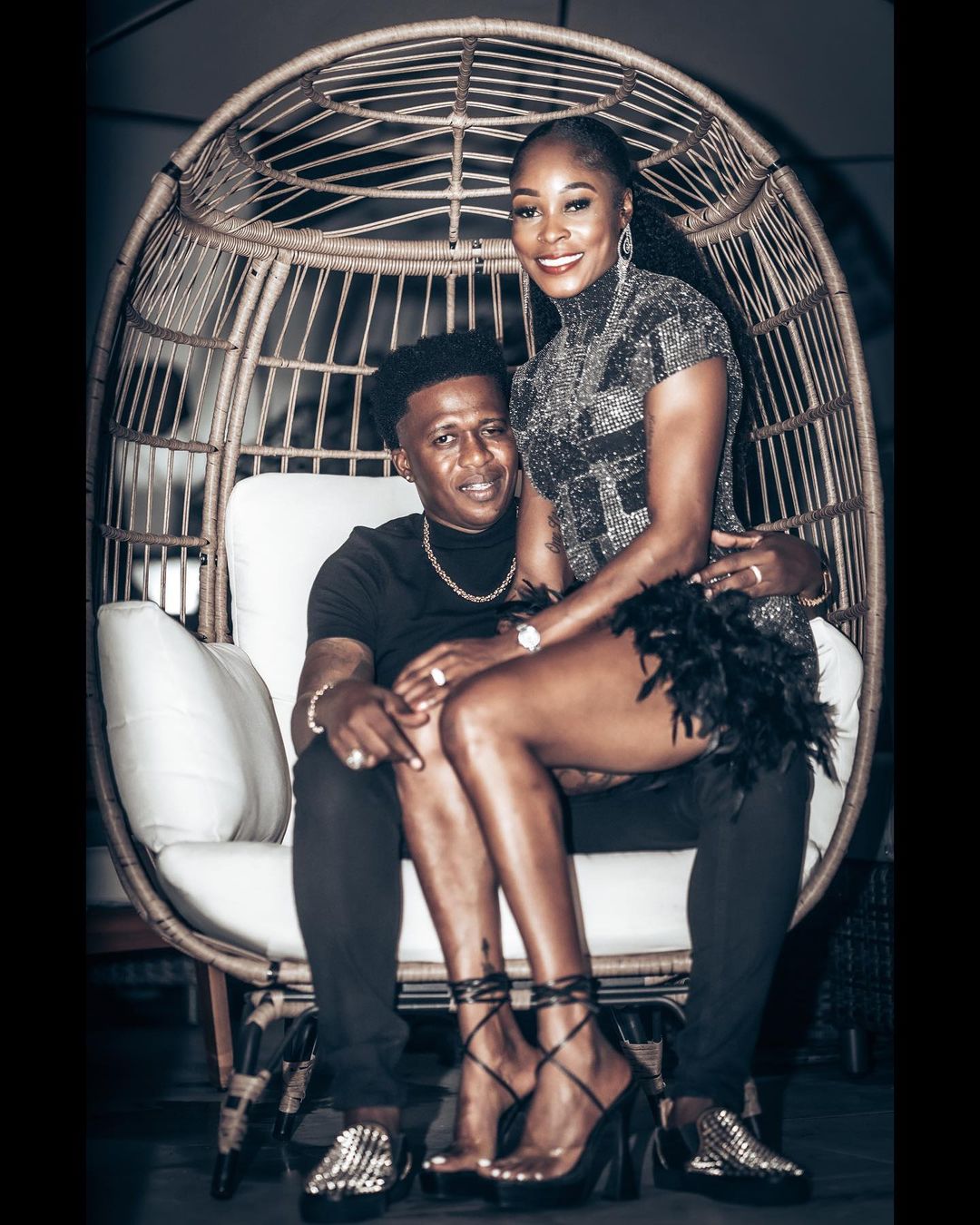 His athletic prowess met a stumbling block as he sustained an injury. Nevertheless, he transitioned and then excelled in the academic side during that period.
Herah attended Texas Tech University, where he achieved a double major Bachelor's Degree in business administration and finance.
Similarly, his studies continued at Davenport University, where he attained a Master's Degree in healthcare management and finance.
Professional Career
The student-athlete experience assisted him in becoming not only a coach but also an entrepreneur who owns multiple businesses.
After retiring as an athlete, Herah coached the boys' team at St. Jago High School. Likewise, he was also a member of the coaching set-up at Cameron Blazers Track Club.
In addition, he is the managing director of The Loan and Pawn Shop, which provides goods at great deals.
His other ventures include a record company, Herah Music Productions, and an entertainment firm, HMP Entertainment.
The Story Of Shared Journey And Mutual Goals
The Jamaican sensation got married to her long-time boyfriend, Derron Herah, on November 2, 2019.
Although they had been dating for quite a while prior to the marriage, the couple had kept their relationship lowkey.
So much so that the couple had not even revealed when and how they met. Albeit, the newlywed bride made a huge public announcement of her marriage.
Elaine took to her social media and gushed about how she had a best friend as a husband.
As her husband, Derron Herah, was a coach by profession, he played a pivotal role in Elaine's career.
Derron even formally coached Elaine for the 2022 World Athletics Championships. She was able to grab the bronze medal in the 100m.
His expertise and guidance, both as a coach and a partner, helped Elaine refine her skills and reach new heights in her athletic endeavors.
Their story highlights the significance of supporting each other's dreams and evolving together as individuals.