Elina Svitolina's parents Olena Svitolina, and Mikhaylo Svitolin, trained their two kids in sports from a young age.
Being former athletes, Olena and Mikhaylo always kept high hopes from their kids to achieve success in their tennis careers.
But sometimes too much pressure can get to the kids, and Elina has previously touched on this topic.
The 29-year-old Ukrainian tennis player, Svitolina, might be a star now but faced tough battles during her formative years. And one of them was to impress her family.
Elina has returned to tennis this year, with Charleston Open being her first tournament after her pregnancy hiatus. She reached the semi-finals of L'Open 35 de Saint-Malo but lost to Sloane Stephens.
But she continued her comeback, emerging victorious against Anna Blinkova and winning her 17th WTA title. Currently, in the ongoing French Open, Elina has breezed into the third round and will once again face Blinkova.
Elina Svitolina Parents, Olena Svitolina And Mikhaylo Svitolin
Elina Svitolina's parents, Olena Svitolina and Mikhaylo Svitolin, are former athletes. The couple raised their two kids in Odesa, Ukraine.
Previously in an interview with Behind The Racquet, Elina talked about how her parents were tough on her as a kid.
She said they expected her to win every tournament, but that was not always possible.
The Olympic medalist said every parent needs to realize when to step away and let the child be independent. Elina's parents started to do that after she became much older. But it still helped her develop a much better relationship with them later in life.
Elina Svitolina Father, Mikhaylo Svitolin, Competed In Wrestling
The tennis player's father, Mikhaylo Svitloin, is a former wrestler and has been hands-on in Elina's tennis career.
He graduated from National Sport School in 1978 and has worked in administration in tennis.
Despite being in his 60s, the father of two, Mikhaylo, maintains a healthy lifestyle. On Facebook, Mikhaylo has previously shared a picture of him doing yoga on a beach.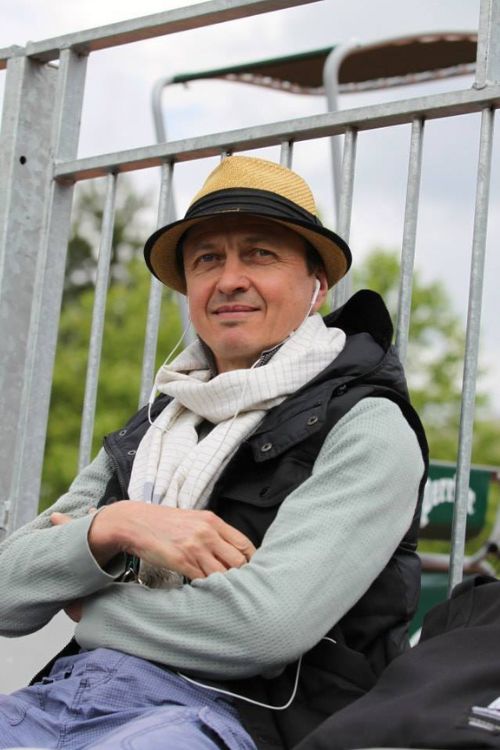 He also has interests in antique cars sharing a picture of him beside an Aston Martin DB3 1952. Snowboarding and waterboarding are some of the other interests of Elina's dad, who, at his age, tries to keep himself as active as possible.
In 2021, as Elina won the prestigious state award, proud father Mikhaylo shared a photo of the medal stating as much as the honor is of Elina, it is also equally that of her coaching team.
Elina Svitolina Mom, Olena Svitolina, Is A Former Rower
Elina Svitolina's mom, Olena Svitolina, previously competed in rowing competitions in their homeland, Ukraine.
Unlike her dad, Elina's mom stays far from engaging in social media. But Elina has previously shared a few pictures of her mom on her Instagram handle.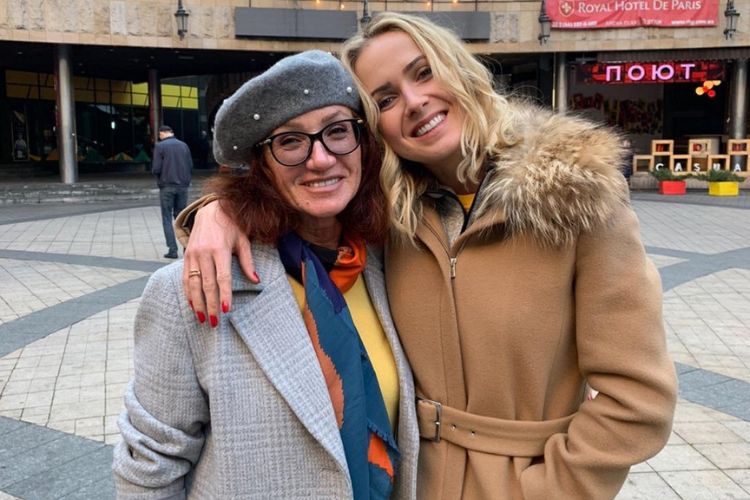 On Mother's Day, Elina shared a series of pictures as a tribute to her mother. It included a snap of her from her younger days to her current days of rooting for her daughter in tournaments.
Looking at the snaps, one can say, Olena, like her husband, continues to live a healthy lifestyle.
Elina Svitolina Brother, Yulian Svitolin, Is A Former Tennis Player
Elina Svitolina's brother, Yulian Svitolin, used to travel to various tennis tournaments with his sister.
Yulian started his professional career in 2001 and was ranked no.5 in Ukraine and 35 in ETA U-14, and top 100 in ITF under 18.
His breakthrough came at age 15 when he started touring in ATP. Since 2003, Yulian has been coaching various players, starting with his sister.
He coached Elina for five years before she debuted at the highest level. Now he looks forward to building many other young tennis players into stars like his sister.
Yulian has a personal website where one can contact him for private lessons and can browse through his diet and fitness program. He is also the CEO of Kickin Guys and has developed a pre-workout powder of the same name.
On his Instagram handle, Yulian can be seen sharing the progress made by his students. He also shares the various training and exercise he makes his students do regularly to achieve their desired results.
Yulian has a son named Dionis Svitolin, 7, who has continued the family legacy in sports and trains with his dad.