The professional baseball player Eric Hosmer is married to his wife, Kacie McDonnell, who works as a reporter for Fox Nation.
Eric and Kacie tied the knot on December 31, 2021, sealing their love for each other.
The couple is incredibly supportive of each other, with Kacie being particularly understanding and always standing by Eric during significant moments.
She often attends his matches to cheer him on, showing just how much she cares for him.
Eric John Hosmer is an accomplished American professional baseball first baseman who is currently a free agent.
Throughout his career, he has played for various Major League Baseball (MLB) teams, including the Kansas City Royals, San Diego Padres, Boston Red Sox, and Chicago Cubs.
Hosmer gained significant attention as a highly regarded prospect when he graduated from American Heritage High School in Florida.
Later, the Kansas City Royals drafted him with the third overall pick in the 2008 MLB draft, offering him a substantial $6 million signing bonus.
He progressed through the Minor League Baseball system before making his MLB debut in the 2011 season.
Moreover, he was even named the MVP of the 2016 MLB All-Star Game and played a crucial role in the Kansas City Royal's victory in the 2015 World Series.
Eric Hosmer Wife
Eric Hosmer's wife, Kacie McDonnell, is a famous news reporter who previously hosted the Mansion Global television show on Fox Business Channel.
Kacie McDonnell began her career in sports broadcasting at WTXF-TV, reporting on the Philadelphia Eagles for the show Good Day Philadelphia.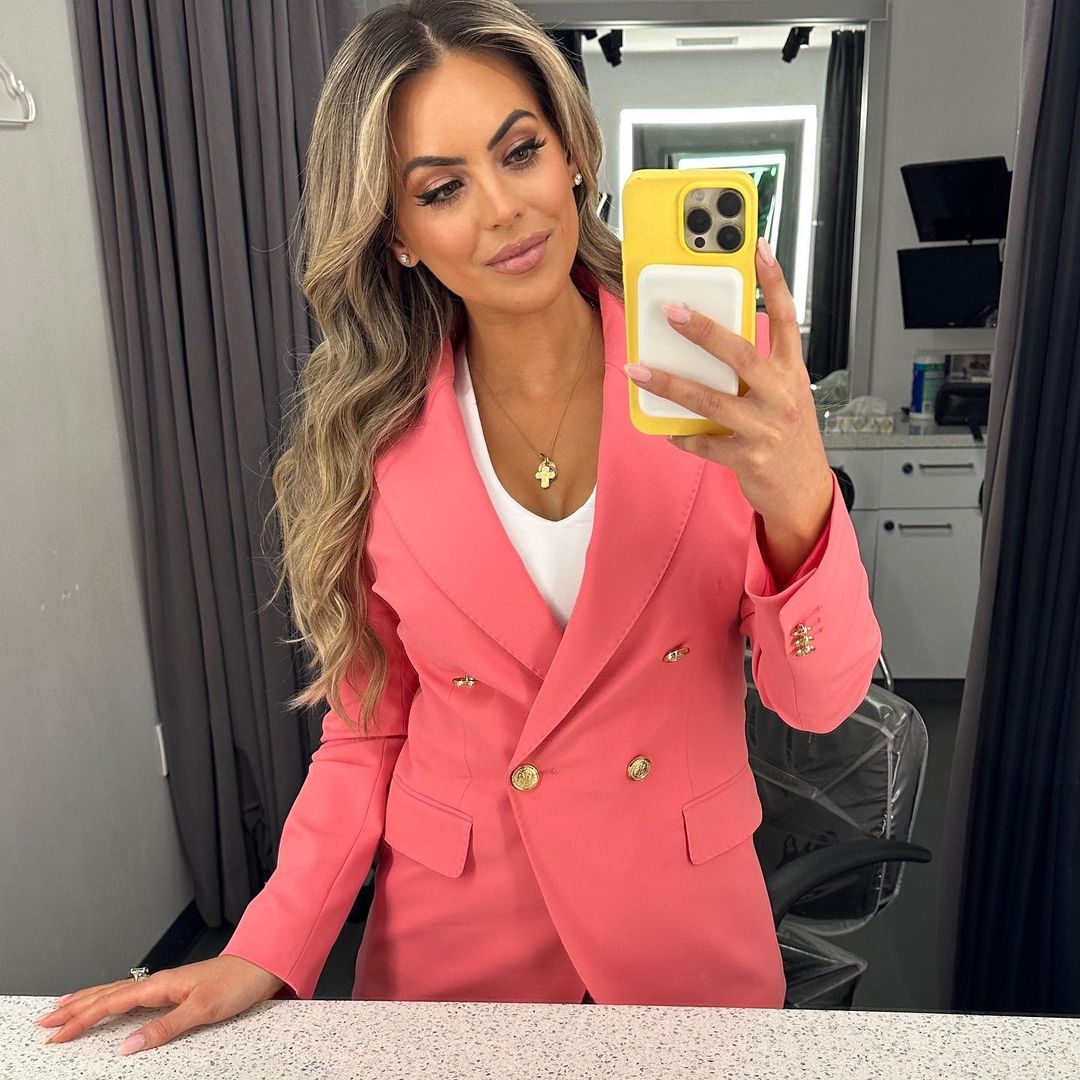 During her time there, she also worked as a traffic reporter. She then spent two years as a sideline reporter for Sporting Kansas City at KSHB-TV in Kansas City, Missouri.
After that, McDonnell became an anchor for the New England Sports Network, covering professional sports events in Boston.
She reported on the Final Four games that featured her alma mater, Villanova University, including their championship victories in 2016 and 2018.
Eric And Kacie's Relationship Timeline
Kacie McDonnell and Eric Hosmer crossed paths in Kansas City. At the time, she was employed in the city while he was a member of the Kansas City Royals team.
As fate would have it, their initial meeting resulted in a deep romantic connection, and they began dating shortly after that.
However, their journey as a couple has been characterized by both joyful moments and challenges.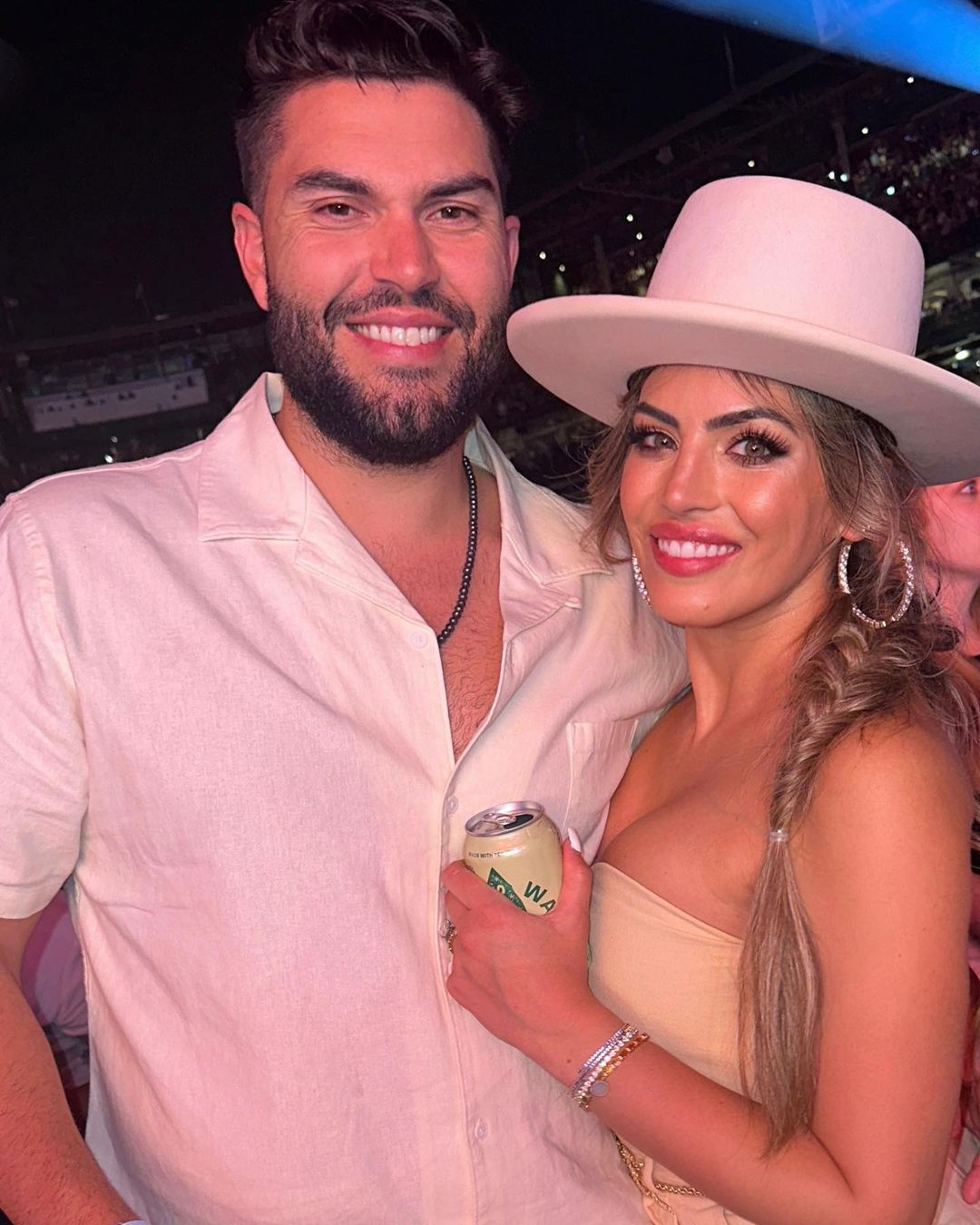 In 2020, they decided to take their relationship to the next level and got engaged.
Unfortunately, their engagement did not last long, and they decided to split up a year later.
However, they surprised their fan by getting married on December 31, 2021.
Married Life And Kids
After experiencing some ups and downs in their relationship, the MLB couple eventually got married in late 2021.
The bond between them grew stronger with the arrival of their first child, Jack Francis Hooper, born on September 11, 2022.
Kacie proudly shares pictures of her son, stating, "He is our greatest accomplishment in this life."
Kacie's Instagram account is filled with pictures of Jack, and she often reminisces about the memories she shares with both Jack and her husband.