MLB player Cedric Mullins wife, Erika Mullins, is the real MVP of his life, providing unwavering support and love as he excels in baseball. The couple is stealing the spotlight with their charms making fans wonder about their love story.
Cedric Mullins is a center fielder for the Baltimore Orioles in Major League Baseball.
He played college baseball at Louisburg College and Campbell University before being drafted by the Orioles in the 13th round of the 2015 MLB Draft.
After spending his first year with the Low-A Aberdeen IronBirds in 2015, Mullins progressed to the Single-A Delmarva Shorebirds in 2016.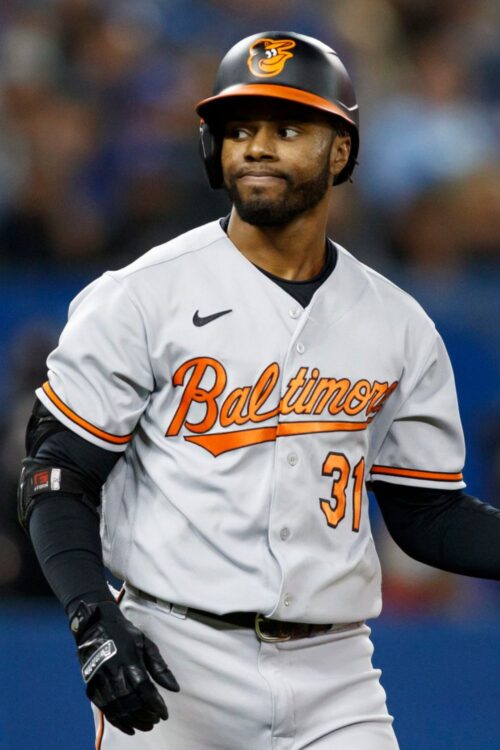 The following year, in 2017, Mullins played for the Double-A Bowie Baysox, where he continued to develop his skills.
In 2018, he started the season with Bowie before being promoted to the Triple-A Norfolk Tides.
The MLB player was also named an All-Star in 2021 and won a Silver Slugger Award in the same year.
Mullins is known for his speed and athleticism in the outfield, and his talent has earned him recognition within the league. He has become a valuable player for the Orioles and continues to impress with his performance on the field.
Who Is Erika Mullins?
Erika Mullin is a long-time partner and now wife of the talented player Cedric Mullins.
Love was definitely in the air on November 11th, 2022, as Cedric Mullins tied the knot with his beloved Erika Mullins.
The adorable couple tied the knot in a picturesque ceremony at the Chateau Elan Winery & Resort.
The stunning venue replicates an upscale French chateau. It provided the perfect romantic setting for their fairytale wedding.
Cedric looked suave in a custom-made Tuxedo from his own brand, Cedric Suits and Erika flaunted a classy gown.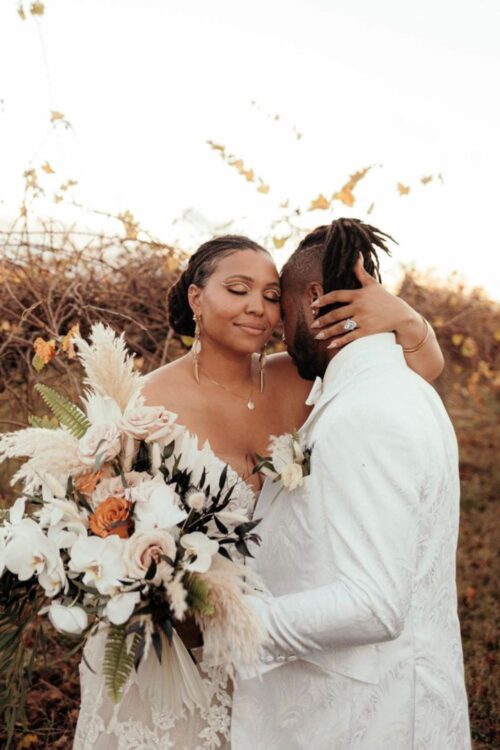 The couple hired professional photographer Jahnel Rae Bashford to capture the precious moments of their special day.
The wedding also received much attention from fans, media, and the MLB community.
Cedric's also posted his appealing wedding picture on his Instagram with the caption, "11/11/22, Late but right on time!"
It's clear that the couple's love story has finally reached the happy ending they've been waiting for.
Cedric Mullins and Erika Mullins Relationship Timeline
The adorable couple, Cedric Mullins and Erika Mullins' love story started back in college. After eight years of being together, they have taken their relationship to the next level.
Cedric officially announced his relationship with Erika on social media, and the couple has been going strong ever since.
In February 2019, Cedric shared a romantic beach photo with Erika on his social media. He even credited her for being a significant part of his success.
A few months later, in August, he celebrated Erika's birthday and expressed his gratitude for having her in his life.
Their love story took a turn when Cedric proposed to his lover in October 2021 at the Woodberry Kitchen in Baltimore.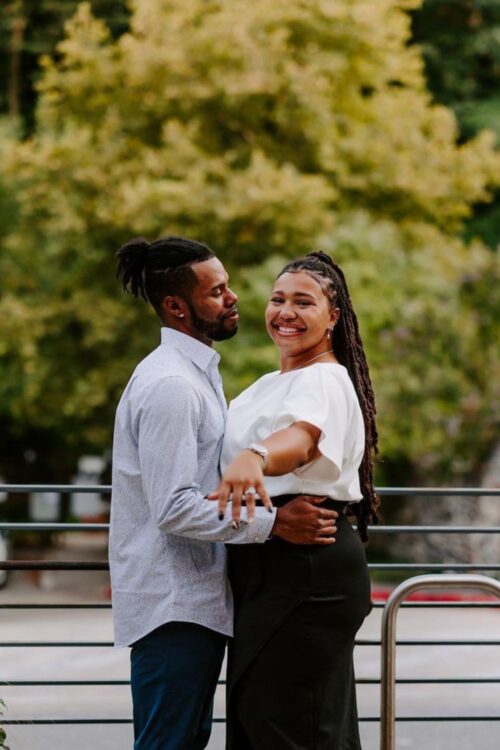 He took his sweetheart on a date day and popped the question after dinner. Dani Leigh Photography captured the adorable moments of their engagement. And the event was designed by the Woodberry Events firm.
Shortly after their engagement, Cedric and Erika traveled to Skyline Park in Atlanta.
Erika also posted a photo of them expressing her excitement about their future together on her Instagram with the caption, "I can't wait to show this picture to our kids."
With such a beautiful love story and a strong bond, it's undeniable that Cedric and Erika are meant to be together forever.