Bob Myers wife, Kristen Myers, graduated from the University of Southern California. The former Warriors GM and his wife are a fairly private couple.
Last year in his interview with GQ, Myers said he isn't available on social media because he just can't think of spending 10-20 mins of his day on Twitter or Instagram. And a similar approach is followed by his wife, Kristen.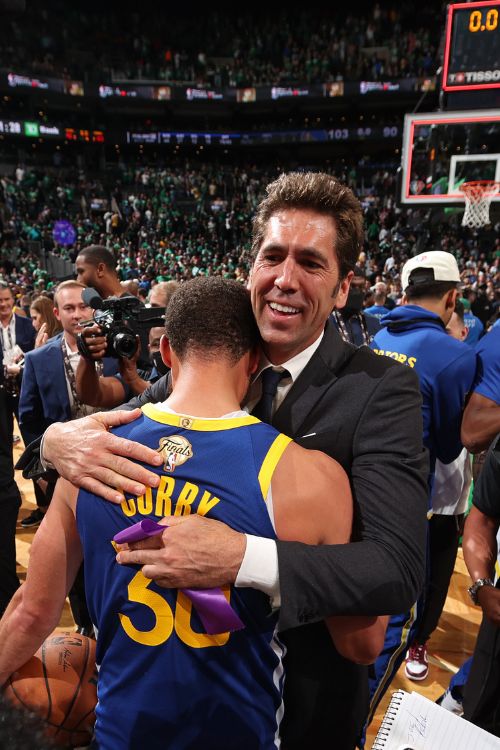 The Alamo-born and raised couple, Kristen and Bob, share three daughters, Kayla, Anabelle, and Rosie. The two are rarely seen on camera, with victory parades being the only exception.
Though the Warriors offered him a contract that could have potentially made him the highest-paid GM in the NBA, Myers didn't want to extend his contract.
A man who helped build a championship-winning roster, Myers said it was just time for him to make a move. Draymond Green had already said last week he would be distraught if Myers left.
Now the question looms over the future of both Myers and the Golden State Warriors.
Bob Myers Wife Kristen Myers
Bob Myers' wife, Kristen Myers (née Dinsmore), was a childhood friend of the former Warriors general manager.
The couple grew up together in Alamo but only began pursuing each other romantically after turning adults.
Kristen graduated from the same high school as her husband, Monte Vista High School, and later earned her bachelor's degree from the University of Southern California.
She is the only daughter of Bill and Janet Dinsmore and had a brother in Scott Dinsmore. Her brother passed away in a mountain climbing accident in 2015.
Scott was a motivational speaker and had previously given TED Talk in 2012. Scott, with his wife, Chelsea, after selling off their belongings, decided to backpack around the globe.
But while climbing Mt Kilimanjaro, he was crushed to death by falling boulders. Not only Kristen but Bob was also super close to his brother-in-law.
The tragic incident only came three months after the Warriors lifted the Championship title. At the time, Bob stood by his wife, whose whole world came crashing down after hearing the news.
Her parents later, in her brother's memory, made a legacy gift to UC Santa Barbara. Kristen is available on Facebook but has remained active since 2016.
Bob And Kristen Myers Share Three Kids
Bob and Kristen Myers are parents to three kids, all daughters.
The oldest daughter of Bob and Kristen, Kayla, is 12 years old. The other two daughters of the couple are Anabelle and Rosie Myers.
Previously in 2015, Kristen had shared a picture of Kayla and Annabelle on her Facebook handle. Known as a family man, Bob's resignation from Golden State is also said to impact the family as they have lived their entire life in the Bay area.
Speaking to the GQ magazine in 2022, Myers said, unlike many, he doesn't have a fixed schedule. There is no 6 AM meditation class or SoulCycle, as mornings are only reserved for his daughters.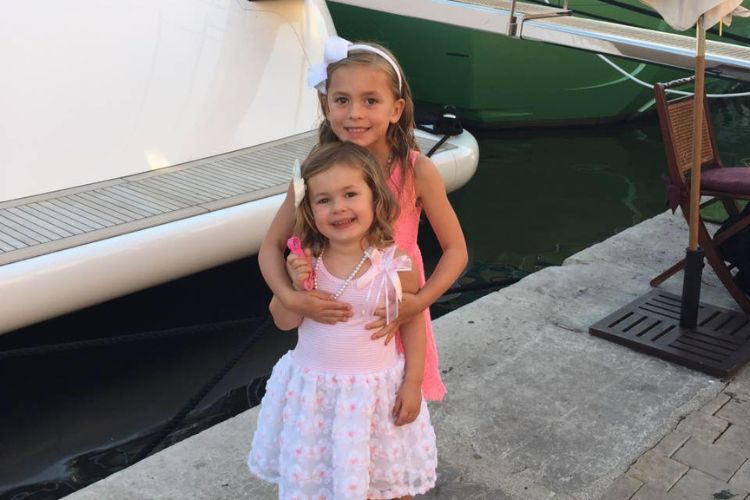 Because if he doesn't even spend time with them in the mornings, then there's no chance for him to talk with them in the evenings because of the games.
When questioned about how he divides his time and attention with those around him, the former GM explained that he keeps his social life small, which allows him to spend time with his wife and kids.
He added if he wants to spend more time with his family, he has to give value to them to the highest degree. And even after doing all that, Myers said he still doesn't get enough time to spend with his family.
It isn't certain where Myers' next job will be, but he can use this downtime to spend with his family, especially his wife and kids.