The South African professional tennis player Lloyd Harris was born and raised in Cape Town by his parents: his father, George, and mother, Cecelia.
Moreover, Harris is very close to his sister, Monique Theron, who lives in the Western Cape with her husband, Bartho Theron.
The tennis prodigy from Cape Town is rising through the ranks in the world of tennis and has devoted his life in memory of his deceased father.
Lloyd George Muirhead Harris won his first ITF junior singles title at the G5 in November 2012.
Later, in August 2014, he represented South Africa at the Youth Olympic Games.
A year later, in 2015, Harris turned professional. The same year, he won four out of five ITF Futures singles finals and his first ITF Futures Doubles title.
Moreover, 2018 remained a remarkable year for Harris as he won three out of four ITF Futures tour finals.
That year, the tennis player got his first ATP Challenger title at the Kentucky Bank Tennis Championships. The second one came in October at the Stockton Challenger.
The South African has won one double ATP Tournament, three ATP Challenger singles titles, and two Challenger doubles titles.
With 13 ITF singles and 4 ITF doubles titles, Harris is the No. 1 South African men's singles player.
Lloyd Harris Parents
As per reports, Lloyd Harris' parents are originally from Cape Town, Western Cape, South Africa. His parents, George and Cecelia, raised two children in their hometown.
Harris' late father, George, previously worked in hospital management.
Unfortunately, George passed away in 2018 while Lloyd was at a tournament.
Harris decided to keep competing in memory of his father and won two Challenger competitions in the following weeks.
On the other hand, Lloyd's mother, Cecelia, a former club tennis player, is a business owner of Cten Sportswear Designs.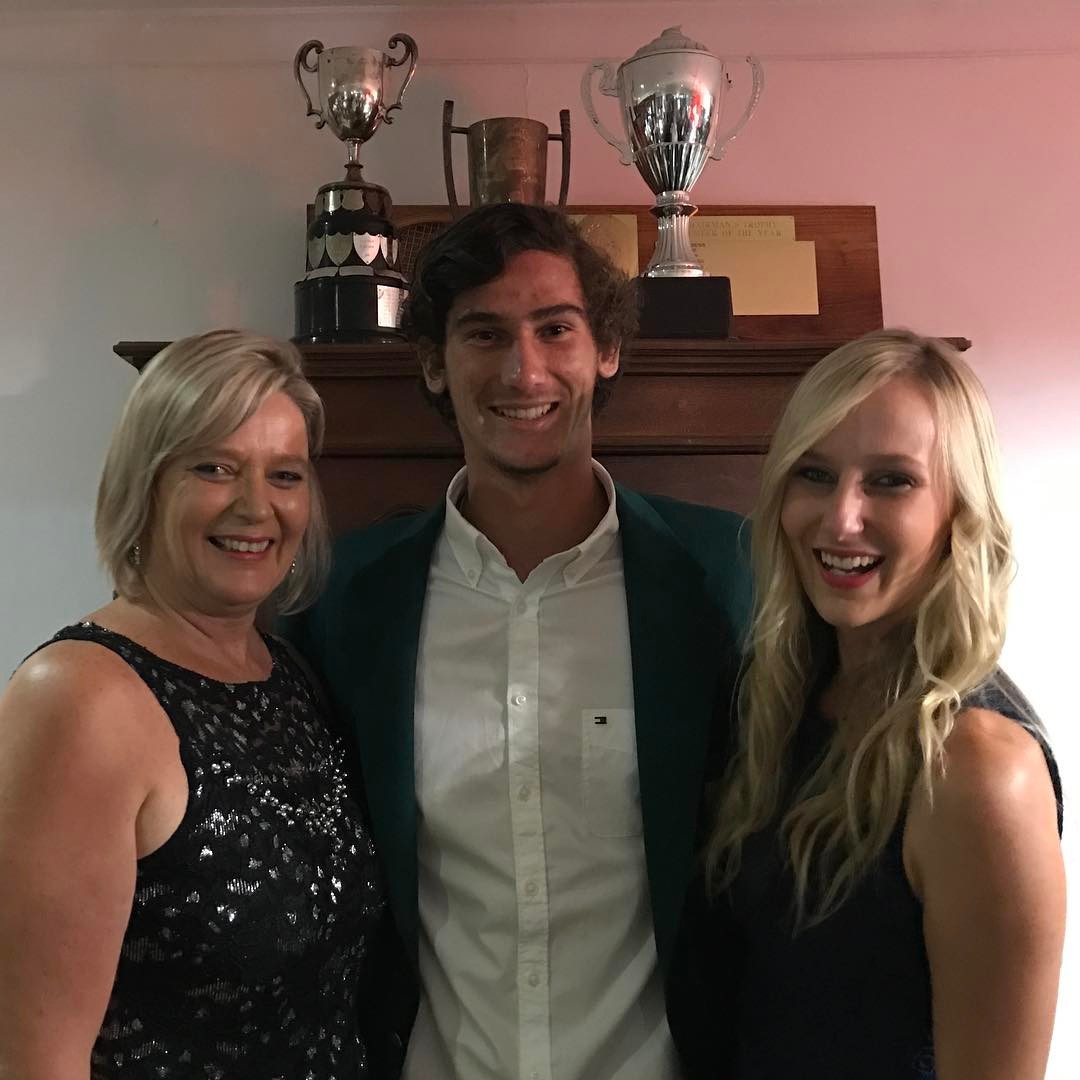 Before that, Cecelia worked as an accounting and mathematics teacher at St. Andrew's School in Bloemfontein.
The Stellenbosch University alumna occasionally appears in the player's box during competitions, encouraging and supporting her son during his matches.
Moreover, she is active on Instagram, posting photos and videos of her family, particularly her son and daughter, Monique.
More On Lloyd Harris Sister
Harris is very close to his sister, Monique. They frequently share messages of appreciation for one another on their respective social media accounts.
Monique Theron has been a brand manager at the Aleit Group since January 2023.
The versatile sister of the tennis player is multi-talented as she is also the owner, photographer, designer, and event planner at Monique Smiles Photography & Graphic Design.
Regarding her personal life, Monique lives with her husband Barton in Stellenbosch, Western Cape. The couple tied the knot on December 4, 2021.