Best George Pickens Fantasy Names
For those who've drafted George Pickens onto their fantasy football roster, particularly if you're a Pittsburgh Steelers fan, here's a curated list of whimsical and clever team names that pay homage to the player himself, his on-field prowess and even sprinkle in a dash of pop culture references.
As you dominate your opponents week after week, elevate your team's identity with these imaginative and witty monikers.
George Pickens, celebrated for his wide receiver finesse, is known for his vice-like grip, gravity-defying leaps, and precise route-running skills.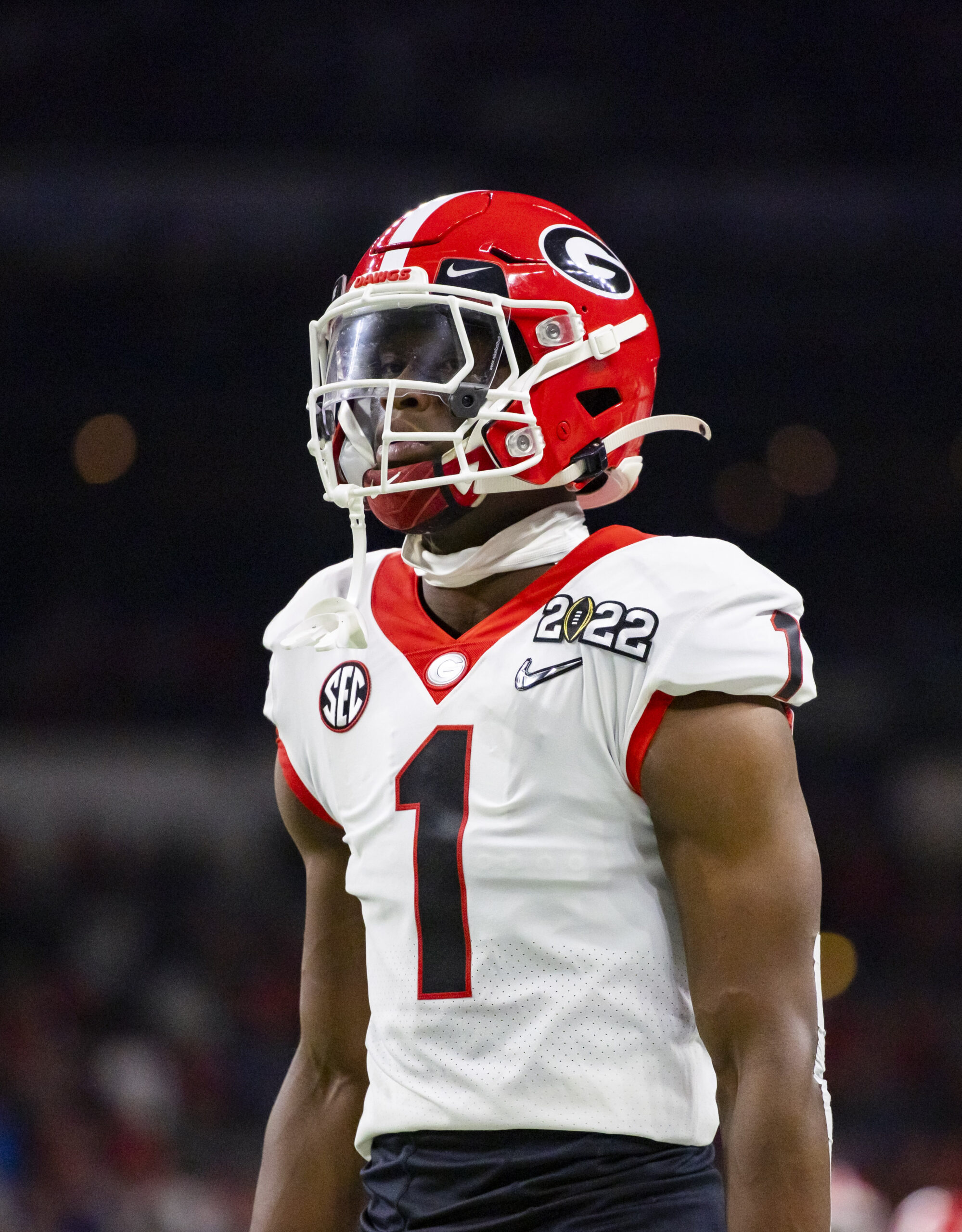 He's the kind of player who thrives on making clutch catches in tight defensive coverage and consistently extends the field with his imposing size and athletic prowess, establishing himself as a dependable deep threat within the Pittsburgh Steelers' lineup.
Among the roster of George Pickens-inspired fantasy team names, you'll find classics such as "Pickens Galore," "Pickens' Pigskin Pioneers," and "Pickens Party Platoon."
George Pickens Fantasy Names
| | |
| --- | --- |
| S.No | Name |
| 1 | Pickens Galore |
| 2 | Picking Up Steam |
| 3 | Breece Hall of Fame |
| 4 | The Pickens Powerhouse |
| 5 | George's Game Winners |
| 6 | George's Titan Team |
| 7 | George's High-Scoring Heroes |
| 8 | George's Scoring Society |
| 9 | Olave Nother |
| 10 | Pickens' Endzone Enthusiasts |
| 11 | George's Yardage Experts |
| 12 | Pickens' Point Producers |
| 13 | Georgia George and The Gridiron |
| 14 | Pickens' High-Flyers |
| 15 | Pickens Party Platoon |
| 16 | Georgia's Gem |
| 17 | George of the Jungle |
| 18 | Pickens' Pigskin Stars |
| 19 | The Pickens Playmakers |
| 20 | The Pickens Phenom |
| 21 | Picking Apart Defense |
George Pickens' Fantasy Outlook
If not for injuries and some off-the-field concerns, George Pickens might have easily secured a first-round pick in the previous year's NFL Draft.
Nonetheless, he compiled a healthy and productive rookie season, although it wasn't particularly beneficial for fantasy managers.
Pickens undeniably showcased his immense potential during his rookie campaign.
He treated fans to a plethora of jaw-dropping catches and established himself as a formidable field-stretcher with an average depth of target (aDOT) of 15.6 yards, ranking him third-highest in the league.
Remarkably, Pickens gained 20+ yards on 17 of his 52 receptions in the 2022 season, a feat that outshone 68 qualified NFL wide receivers, according to Inside Edge.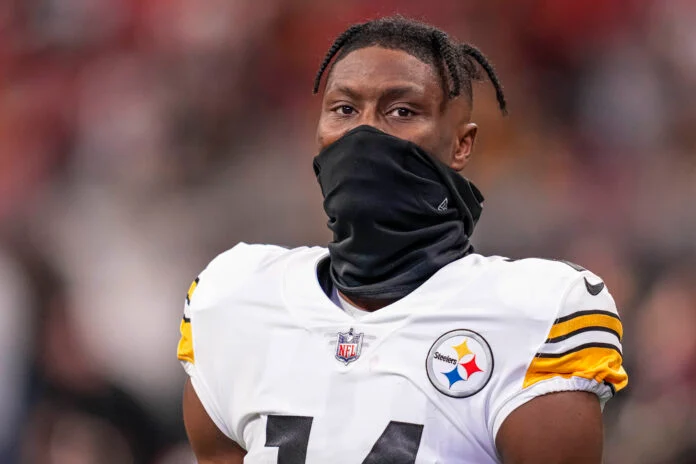 However, while his aDOT was impressive, his usage left something to be desired. He only commanded a 15.6% target share and was targeted on a mere 16.3% of his routes run, a statistic that placed him outside the top 80 in the league.
Of course, it's crucial to remember that Pickens was a rookie, so it's unreasonable to anticipate heavy volume right away.
Despite the limited usage, Pickens managed to deliver several noteworthy fantasy performances. He accumulated seven games with at least 14 PPR fantasy points, demonstrating his potential to be a valuable asset to fantasy managers.
As Pickens enters his second season, fantasy enthusiasts are hopeful for the classic sophomore-year breakout. Historically, investing in sophomore wide receivers in fantasy drafts has proven to be a savvy move.
For Pickens to truly flourish, he'll rely on quarterback Kenny Pickett taking a significant step forward as well.
Diontae Johnson is firmly entrenched as the WR1, and it's unlikely that Pickens will surpass him in that role. However, Pickett is no longer a rookie, which bodes well for the prospect of supporting two fantasy-relevant wide receivers.