An American football wide receiver for the Pittsburgh Steelers, George Pickens was born on March 4, 2001, to his parents, Carl Pickens and Dee Humes.
George grew up with his older brother Chris Humes who was born in 1994, making him seven years older than his younger sibling.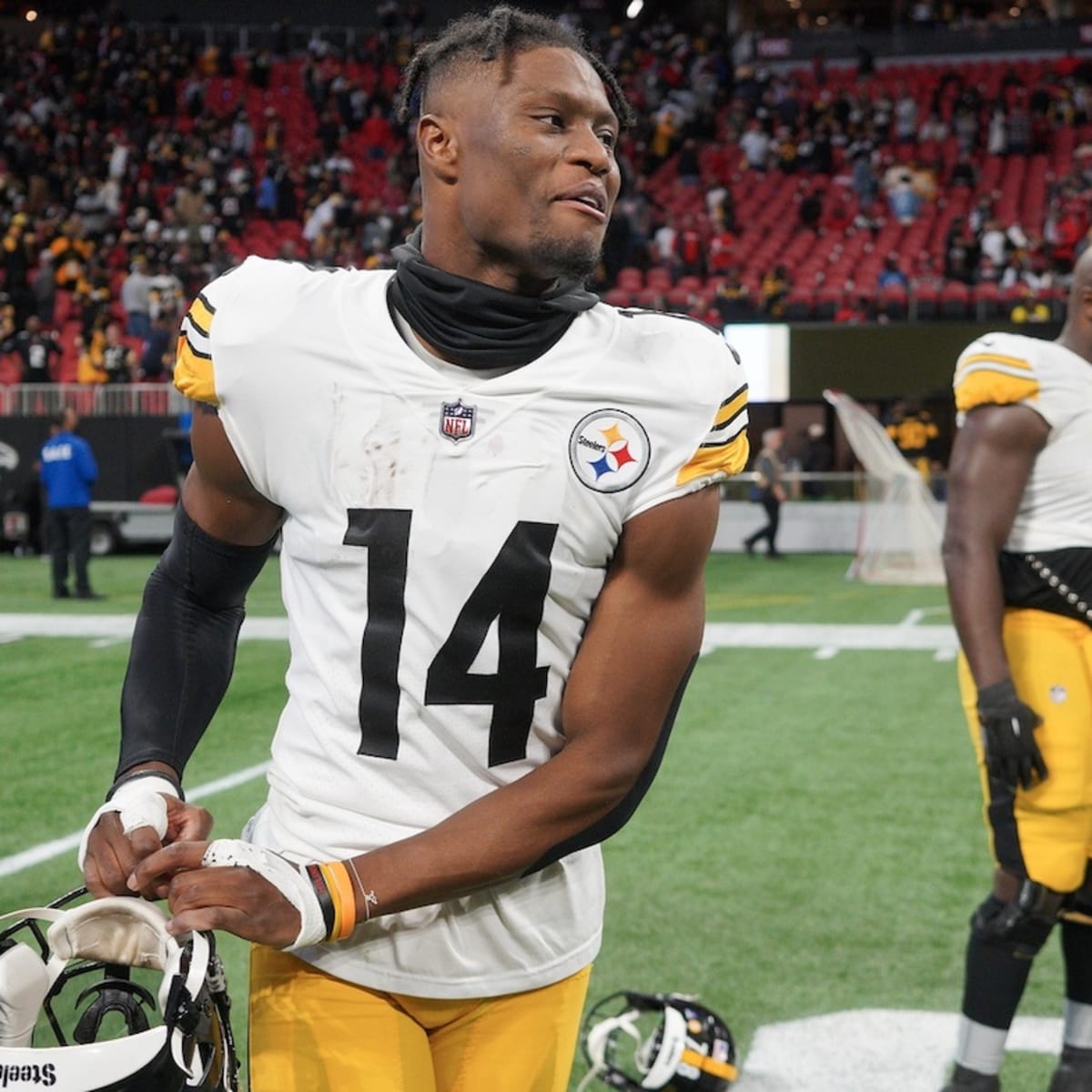 Interestingly enough, Chris also played football in college at Arkansas State, subsequently embarking on to professional journey which saw him play for the teams such as Las Vegas Raiders in the NFL and the Winnipeg Blue Bombers in the CFL.
On the other hand, George played college football at Georgia and was eventually drafted by the Steelers in the second round of the 2022 NFL Draft.
George Pickens Parents: Meet Father Carl Pickens & Mother Dee Humes
According to CBS News, George Pickens' father is none other than Carl Pickens, a distinguished two-time Pro Bowl wide receiver renowned for his tenure with the Cincinnati Bengals, a rival team in the AFC North division.
Interestingly, the public eye has yet to capture a moment where Carl and George Pickens are seen together, nor have they openly acknowledged their relationship.
However, the comparison between the two emerged naturally, especially as George's extraordinary talents as a wide receiver started to shine.
This connection was inevitable, considering Carl's own history as a wide receiver during his active playing days.
George Pickens has maintained a deliberate veil of privacy over his personal life, rendering the task of unveiling details about his family somewhat challenging.
The footballer's penchant for guarding his private sphere has kept his familial relationships away from the glare of the media spotlight.
Not much is known about his mother, Dee Humes, either, but it is known that she has been there for George through every thick and thin of his life.
Interestingly, George's father, Carl, was arrested on January 5, 2014, for allegedly assaulting his wife Dee, after the two argued on a movie date.
Carl Pickens Arrest
Carl Pickens found himself in legal trouble in 2014 when authorities in Georgia arrested him following an altercation with his wife Dee Humes.
According to the Gwinnett County Police Department, the incident took place on December 7th and centered around an argument between Pickens and his wife regarding her friend's inclusion in a movie outing they had.
The dispute escalated to a concerning level, with Pickens allegedly slamming his wife onto a couch before forcefully pinning her down by her neck.
Reportedly, his wife stated that Pickens also hurled various objects within their home before abruptly leaving.
Law enforcement officers who arrived at the scene noted the presence of a bruise on Dee's neck, substantiating her claims.
The former NFL star, who had a notable career spanning from 1992 to 2000, was taken into custody on January 5th, 2015, in connection with the incident.
George Pickens Viral One-Handed Catch
George Pickens stirred discussions when he confidently declared himself the premier receiver globally.
However, he appears to have added substance to his assertion.
In a 1-on-1 showdown against fellow teammate Joey Porter Jr., Pickens pulled off a breathtaking one-handed catch that left both coaches and spectators in awe.
Enthusiastic football aficionados who've been tracking Pickens' journey since his days at the University of Georgia are well-acquainted with his repertoire of gravity-defying receptions.
During his rookie year with the Steelers, Pickens established a formidable presence by notching 52 receptions, amassing an impressive 801 yards, and securing four touchdowns.
His uncanny catching prowess left a lasting impact on countless NFL enthusiasts.
Building on his successes in 2022, many are now brimming with anticipation for an even more extraordinary 2023 season for this dynamic Steelers receiver.