Who is Wenyen Gabriel brother? It's no surprise that fans of any player are curious to know about their idols' family backgrounds.
Wenyen Gabriel is a South Sudanese-born American professional basketball player for the Los Angeles Lakers of the National Basketball Association (NBA). He was born on March 26, 1997, in Khartoum, Sudan.
The player's name, "Wenyen," means "wipe your tears" in his native Dinka language. His parents gave this name as a symbol of happiness since a year earlier, born sister died in infancy.
His family immigrated to the US due to the Sudanese civil war of the 1990s. He played college basketball for the Kentucky Wildcats after being a 5-star prospect in 2016, ranked as high as #14 on ESPN's Top 100.
On March 1, 2022, Gabriel signed a two-way contract with the Los Angeles Lakers. On April 8, 2022, the club converted Gabriel's two-way contract into a standard contract for the rest of the season.
He started his professional career by signing a contract with Sacramento Kings in the year of 2018. He currently plays in the position of a forward in the Los Angeles Lakers.
Who Are Gob And Komot Gabriel?
Out of the siblings from his parents, Gob and Komot Gabriel are the younger and elder brothers of the NBA forward.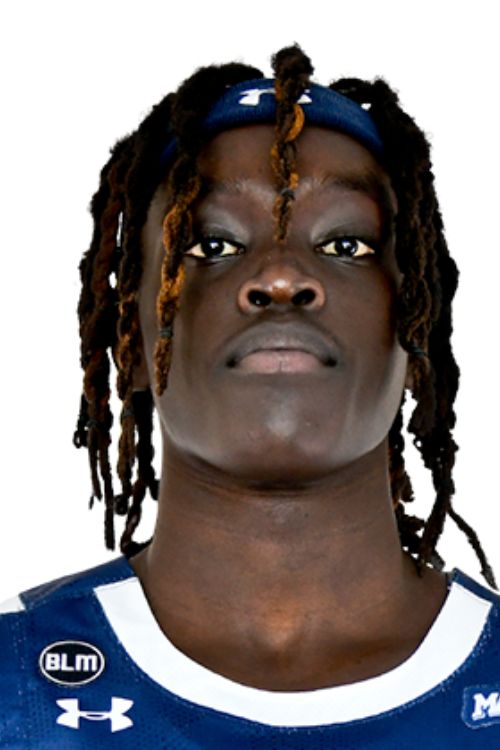 Gob's full name is Makuag Gob Gabriel. He is a basketball player, just like his older brother, and is about two and a half years younger than Wenyen. He is currently playing as a forward for Benedict College.
Unlike the two younger brothers renowned as basketball stars, Komot is the current Market Development Manager at E. & J. Gallo Winery overseeing a team of 15-20 people.
He is the eldest among the siblings of Wenyen Gabriel. He also helped the family financially from a small age.
Both the brothers of Wenyen are huge fans of his playing skills. Komot praises him not only for his abilities in the matches but also for his compassionate nature.
In an interview, Komot praised his brother Wenyen by saying, "I know he's going to be a leader one day. He's going to be a great leader because of how compassionate he is."
Sister And Family Of Wenyen Gabriel
The NBA star has an elder sister named Karima Gabriel. Like her brother, she also plays basketball and attended Trinity High School.
She played basketball for two seasons at the Peddie School in New Jersey and became captain of her team in her senior year.
Karima played college basketball at DePaul University, where she studied at the College of Liberal Arts and Social Sciences.
Makuac Gabriel Gob is the father of the player, who hails from South Sudan and had migrated to the United States. He does not have much of his personal information available online.
Rebecca Gak, the mother, struggled a lot for the betterment of the family in the earlier years of immigration. Additionally, she also worked in a lot of factory jobs. Later on, Wenyen helped her get the LNA license to be a licensed nursing assistant.
Wenyen Gabriel has achieved significant success in his basketball career. He has been playing at the highest level of professional basketball in the world.
He has also been a part of the USA men's national basketball team and won a gold medal at the 2015 FIBA Americas U16 Championship.
Gabriel's hard work and determination have made him what he is today. His story of struggle and success has inspired many people.