Graham Ashcraft wife Emily Malone is a supportive partner of the professional Cincinnati Reds of MLB.
Emily is in the medical field but still makes time for her husband and supports her on the golf course.
Moreover, she is still studying as a Physician Assistant Student at Lincoln Memorial University.
Emily is famous because her famous husband, Graham Ashcraft from Gurley, Alabama, who has began his baseball career at Mississippi State University before transferring to UAB.
In the 2019 MLB Draft, Cincinnati Reds selected Graham and went on to play in their minor league system.
After making his MLB debut in 2022, Ashcraft showed promise before being temporarily reassigned to Triple-A.
However, later recalled to the Reds' active roster and finished the season with a 5-6 record, a 4.89 ERA, and 71 strikeouts in 19 starts.
Graham plays with the players like Alexis Diaz and Elly De La Cruz on the Cincinnati Reds roster.
Graham Ashcraft Wife, Emily Malone, A Medical Student
Emily was born in Greenville on Jan. 27, 1998, to her parents, Terry Malone and Cindy Beaty Malone.
She has one sibling, a sister named Allison, who grew up under the able guidance of their parents.
Emily attended J.L Mann High School for her early education and was rated a three-star prospect by TopDrawerSoccer.com for her soccer performance.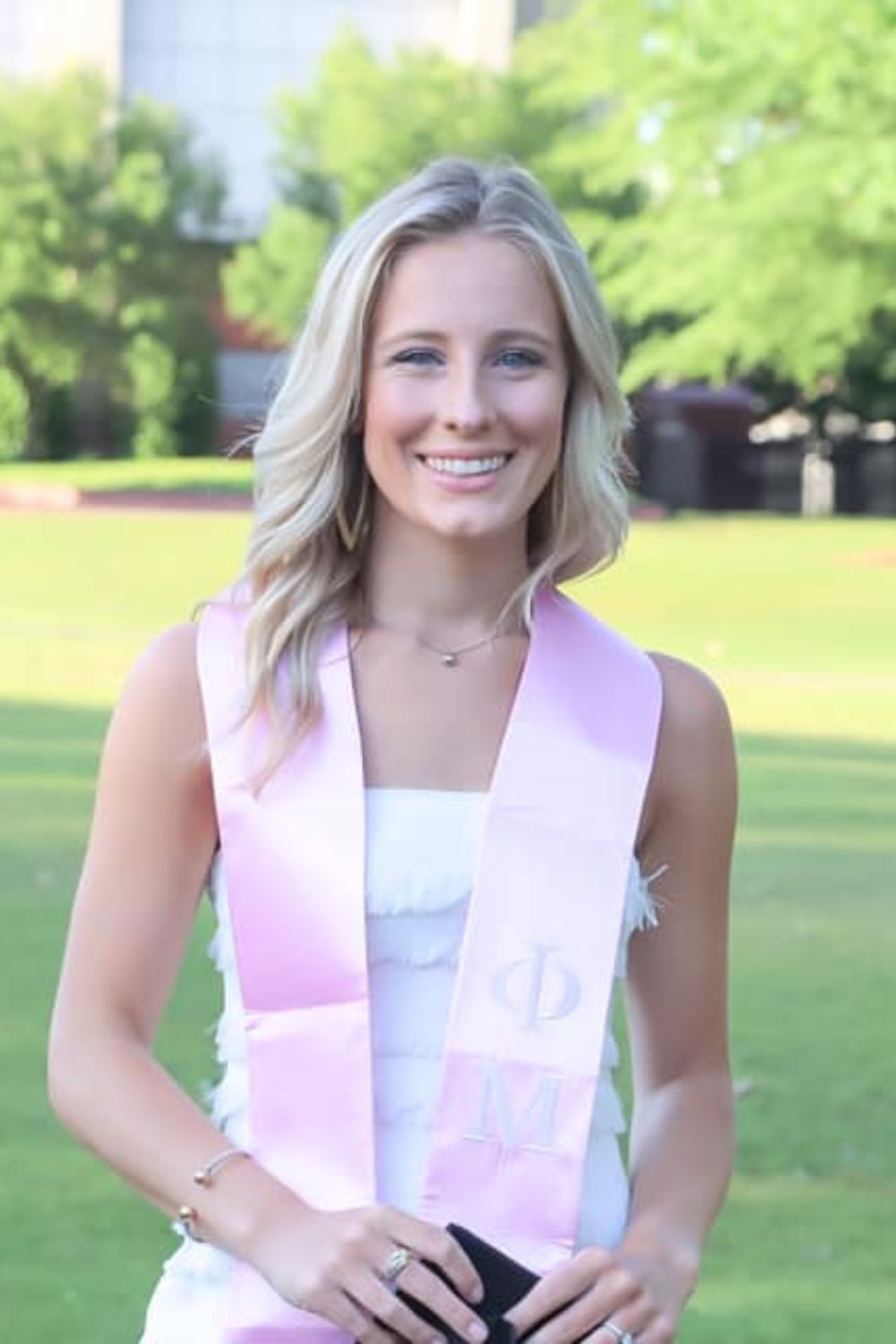 She went to Mississippi State University for further studies to graduate with a Bachelor of Science in Kinesiology and Exercise Science.
Following which according to a Facebook post by her father, Terry Malone, it is stated that Emily maintained a 3.7 GPA academically and also was an SEC athlete.
Moreover was the recipient of the SEC First-Year Academic Honor Roll.
In 2022 after graduating, Emily decided to attend Lincoln Memorial University to complete her degree, which she plans to achieve by 2024.
Emily's Flaming Impact Through Community Service
Emily has selflessly dedicated her time and efforts to various charitable trusts, including providing backpacks filled with food to low-income families.
Moreover, volunteered at local schools, supporting the American Red Cross, and assisting at a local soup kitchen.
Her compassion extends to playing soccer with disabled children through their involvement with Top Soccer.
As a member of the National Honors Society and a recipient of the American Legion Award in 2012, she illustrates a strong sense of service and achievement.
Graham Ashcraft & Emily Malone Wife
The Cincinnati Reds pitcher proposed to Emily on Dec. 16, 2019, to which she happily said yes.
After almost two years as her fiancee, Emily finally tied the wedding knot with Graham.
Graham married Emily Malone on January 9, 2021, in the presence of their family and friends.
The couple also connected the love of sports, as Emily played college soccer.
Wedding Ring Incident During A Baseball Match
Cincinnati Reds pitcher Graham Ashcraft was in an odd situation with MLB umpires.
Following this, he was instructed to remove his wedding ring during a foreign substance inspection in a game against the Milwaukee Brewers in June. 19, 2022.
Ashcraft expressed frustration, believing enforcing the rule on hand, finger, and wrist attachments was unnecessary.
However, later he complied and moved his wedding ring to his necklace chain despite his objections.
Unfortunately, Ashcraft's performance that day was forgettable, as he gave up eight hits and six runs in a 7-3 loss for the Reds.