A lot of curious fans seem to be interested to know which religion Hakan Calhanoglu follows. Some fans think that the player follows the Muslim faith.
Hakan Calhanoglu, a Turkish attacking midfielder, currently plays for Inter Milan in the Serie A and the Turkey national team.
He started his professional soccer career in 2010 with the German second-division club Karlsruher SC.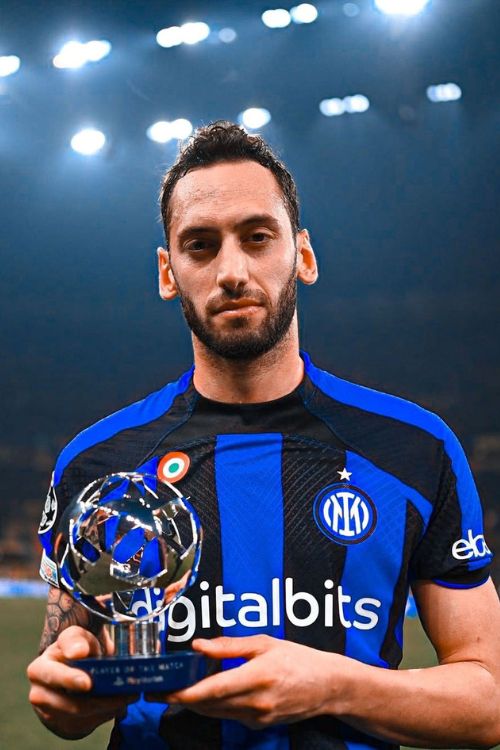 His spectacular performance in his first Bundesliga season caught the attention of Bayer Leverkusen, who signed him for a transfer fee of €14.5 million in 2014.
Likewise, In 2017, Calhanoglu made a move to AC Milan for an initial transfer fee of €20 million.
He played for the club for three seasons, establishing himself as a key player and contributing with his pinpoint set pieces and teamwork on the field.
Calhanoglu's Sensational journey from Karlsruher SC to Inter Milan and the Turkey national team highlights his talent and dedication to soccer.
Hakan Calhanoglu: Religion And Ethnicity
Like the 5.5 million Muslims in Germany, Hakan also follows the Muslim faith.
From a young age, Hakan's mother imparted valuable lessons on the laws and ethics of his Muslim faith, nurturing his understanding and practice of Islam.
In 2015, Hakan, accompanied by his parents, embarked on a significant pilgrimage to Mecca, where they had the privilege of visiting the Kaaba.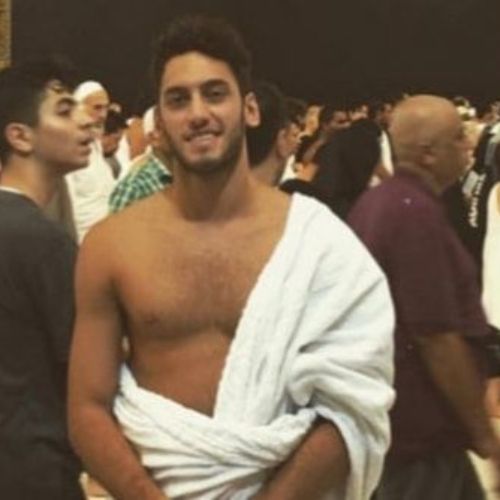 The Kaaba, a sacred stone building located at the heart of Islam's most revered mosque, holds immense significance in the Islamic faith.
Moreover, Islam plays a crucial role in Hakan Calhanoglu's life, shaping his values and beliefs.
Furthermore, Calhanoglu respects the community and actively takes part in charitable causes, including disaster relief and the construction of the Mosque.
Hakan Calhangolu: Personal Life
Despite being born and raised in Germany, Hakan Calhanoglu maintains a strong connection to his Turkish heritage through his family's roots in Bayburt.
Calhanoglu's younger brother, Muhammed, is also a professional soccer player who was trained at the same clubs as his brother, Waldhof Mannheim and Karlsruher SC.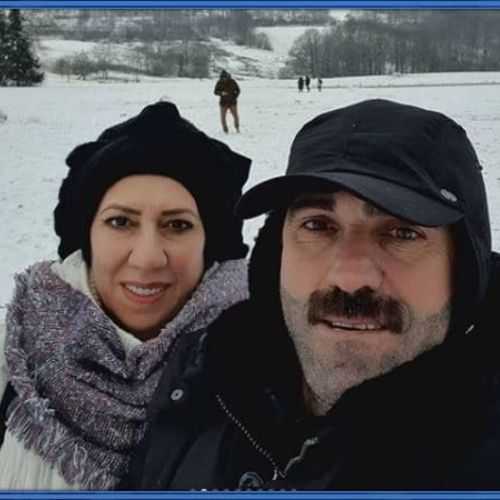 Muhammed has played in the less competitive leagues of Austrian and Turkish football.
Kerim Calhanoglu, Hakan's cousin, is also a soccer player who, like Hakan, played for Waldhof Mannheim.
Professional Career
Hakan began his professional career at Karlsruher SC in 2010, playing in the second division of German soccer. He then moved to Hamburg SV in 2012 and returned to Karlsruher SC on loan in 2013.
In 2014, Hakan joined Bayer Leverkusen for a transfer fee of €14.5 million. He remained loyal to the club for the next 3 seasons, making 115 appearances and scoring 28 total goals.
In 2017, the Turkish international signed for AC Milan for a transfer fee of €20 million.
Calhanoglu immediately Settled himself as an important player at Milan, contributing with both goals and assists.
He contributed for four seasons, making a total of 172 appearances and scoring 32 total goals.
In 2021, Calhanoglu made a controversial move to rivals Inter Milan on a free transfer. He facilitated Inter to win the Serie A title in his debut season, with 5 goals and 10 assists in 33 league appearances.