Haley Kalil is of Caucasian ethnicity and gained popularity in 2018 after her SI Swimsuit cover. But even before the SI Swimsuit Cover, Haley Kalik was a household name in Minnesota.
Kalil won the Miss Minnesota USA 2014 title and later competed for Miss USA. Though she didn't win the latter competition, Haley's love for modeling only grew.
A woman who was on the path to becoming a physician, Hale Kalil now has more than 8 million followers combined on Instagram and TikTok.
The American model separated from her former husband last year but hasn't talked much about it except in one YouTube video.
Last night, the American model celebrated hitting 4 million subscribers on YouTube and has previously collaborated with several artists.
Haley Kalil Ethnicity & Parents
Haley Kalil comes from a Caucasian ethnicity. The American model was born and raised in Excelsior, Minnesota.
Kalil didn't know much about the fashion industry while growing up. Living in a small town, Kalil would buy every issue of Vogue, Sports Illustrated Swimsuit, and Elle. But she never thought one day she would be gracing the covers of one of them.
Haley's parents were mechanical engineers. She had a 4.0 GPA while studying at St. Clouds State University and graduated with a Biomedical and Sciences and Psychology with a minor in Chemistry.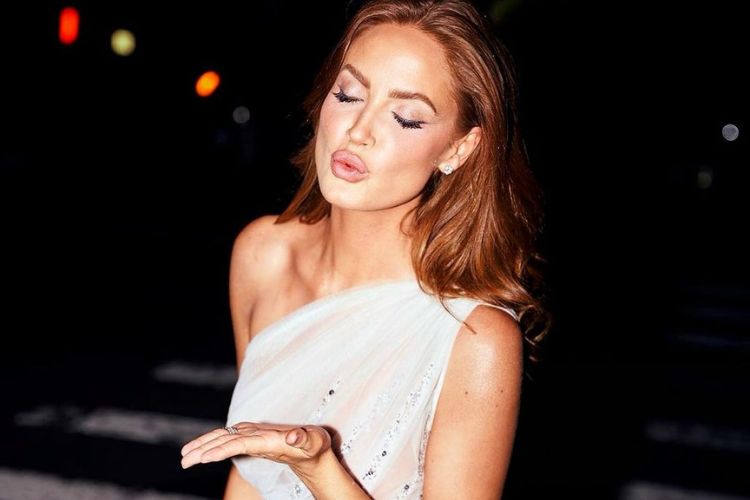 She was on her path to becoming a physician before the modeling world came calling for her. But before modeling for covers, Haley had taken part in pageantry competitions.
She won the Miss Minnesota USA 2014 while she was a senior in college and represented Minnesota at Miss USA 2014. Haley retired from pageantry a year later after crowning her successor.
In 2017, Haley first auditioned for Sports Illustrated Swimsuit and advanced to the top six. In 2018, it was announced that she was one of the two winners of the competition.
Since then, Haley has appeared three times on the covers of Sports Illustrated Swimsuit and has gained millions of followers online. Haley boasts 2.7 million followers on Instagram and recently even collaborated with Ed Sheeran.
On TikTok, Haley has 6.7 million followers and is one of the top content creators. She does funny skits, which many can relate to, and a few makeup transformation videos.
Haley Kalil Separated From Husband In 2022
The content creator, Haley Kalil, tied the knot with the former NFL player, Matt Kalil, in 2015 on a beach in Kauai, Hawaii.
The pair began dating in 2012 and quickly grew close. Matt's NFL career started with the Minnesota Vikings after being drafted as a first-round pick in 2012.
The offensive tackle played five seasons with the Vikings and was considered one of the best offensive tackle prospects. But the hype surrounding him didn't match his performance.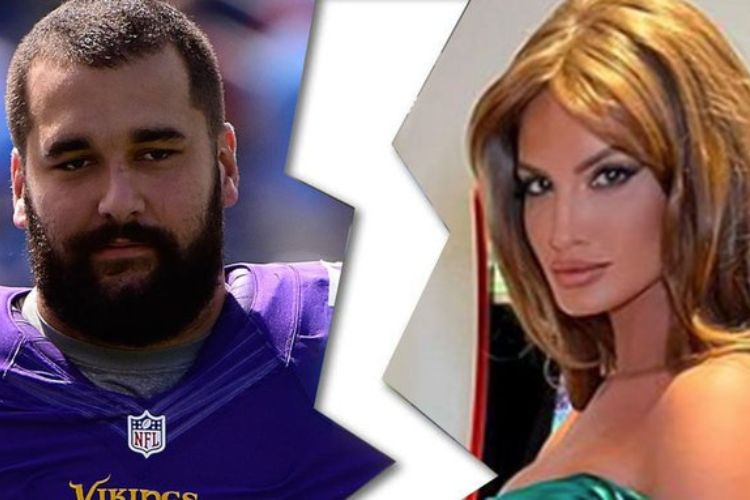 In 2017, Kalil joined the Carolina Panthers and stayed two seasons before being released in 2019. He signed with the Houston Texans but was released even before he made a single appearance.
When Haley filed for divorce from the ex-NFL player, the model stated one of the reasons behind her split from her husband was "irreconcilable differences."
The same day as she announced her divorce, Haley shared a cryptic Instagram post, writing, "You have to fight through some bad days to earn the best days of your life."
Since then, Haley hasn't spoken about her divorce, and it seems she is living her best life.