Lilie Candido and David Long, the parents of Hali Long, have consistently expressed their pride in their daughter's dedication, hard work, and achievements.
Moreover, they support her by attending her games, giving advice, and cheering her on, all of which unquestionably helped Hali's resolve.
The soccer player has a strong drive to succeed and flourish in her chosen sport as a result of their love and care.
Hali Moriah Candido Long was born in Missouri to her Filipino mother, Lilie Candido, and American father David Long.
Long started her youth career with Lou Fusz-Wipke in her home town where she helped the club to win three U-18 state championships.
Later, she joined Little Rock Trojans representing the University of Arkansas in 2013 and made her first career goal in 2016.
However, her international career with the Philippines women's national team began in 2016 when she got into the AFF Women's Championship squad.
Moreover, the center-back led the Philippines into their first-ever Women's World Cup after bagging the 2022 Women's AFF Women's Championship.
Additionally, as a co-captain, Hali got the Philippines its first-ever world cup win on July 25 when Sarina Bolden scored the only goal against New Zealand.
Haili Long Parents
Haili Long's mother, Lilie Candido, has been a traveling physical therapist at Comphealth since March 2019.
Lilie completed a Bachelor of Science in Physical Therapy, Health/Medical Physics from Emilio Aguinaldo College (Manila, Philipines) in 1984.
Later, she started her career as a physical therapist at St Joseph Medical Centre (New York) in 1987 for a year and moved to Southeast MO Hospital in Missouri, where she worked for more than 12 years.
During her 36-year career, the Filipino has worked for Hannibal Regional, Visiting Nurse Association, Pyramid Homecare, Lincoln Co Hospital, and Mecy.
However, Haili's father, David Long, keeps a low-key profile and does not reveal much about his personal and professional life.
Lilie and David Are Proud Of Their Daughter
Haili Long's parents, Lilie and David, have been very supportive of her throughout her upbringing.
Moreover, her parents provided her with the support and encouragement she needed to pursue her dreams. Hali's commitment to both academics and sports was evident during her schooling years.
Beyond soccer, they have instilled strong values in her and have assisted her in navigating the challenges that come with pursuing a professional soccer career.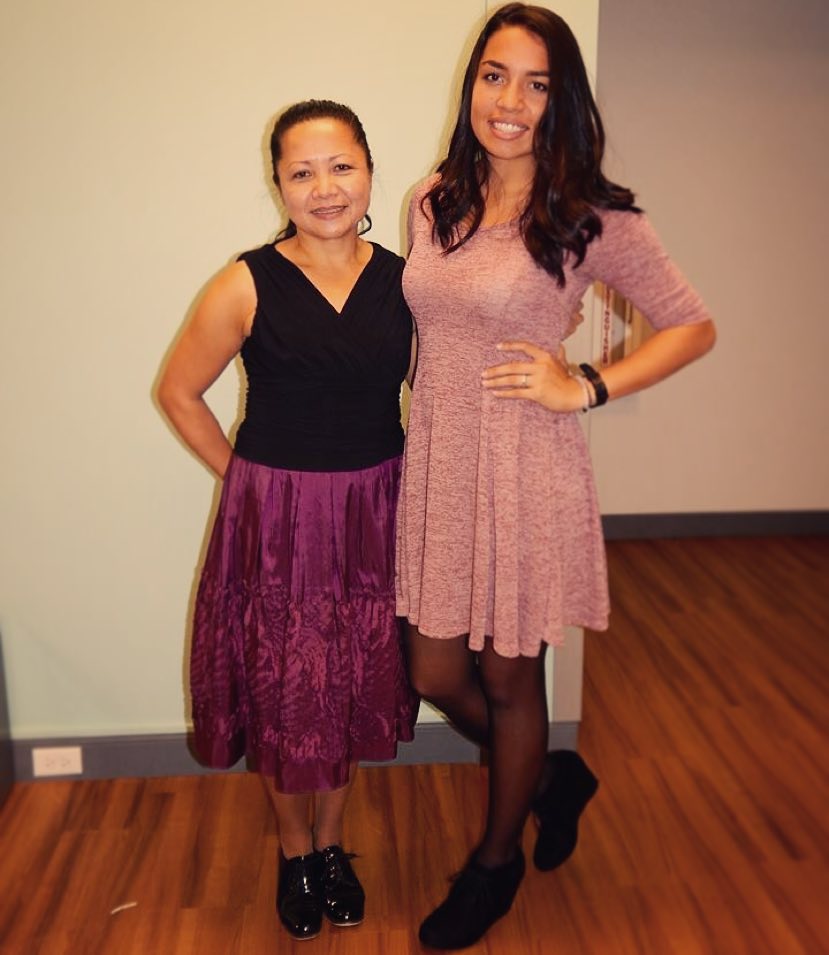 Furthermore, the professional soccer star considers her mom's values played a huge role in her establishing an international career as a soccer player in the Philippines.
"Kinda makes me emotional. I was in a very annoying Filipino household growing up—my Lola, my mom, and my tita raised me and my two sisters." The 28-year-old said in an interview.
"I knew nothing different. I didn't know I was different where I was," she added, saying her "deciding factor" in the choice to play for the Philippines was her family heritage.
On a recent Instagram story, the soccer play was seen with her mom and sisters, celebrating her first World Cup triumph against New Zealand.