Henry Aaron is an American former Major League Baseball (MLB) right fielder who has a nickname "Hammer" or Hammerin Hank." He also serves as the senior vice president of the Atlanta Braves.
He played for the Milwaukee/Atlanta Brave in the National League (NL) for 21 seasons. But he played the rest of two seasons for career home runs. He is the player who still holds numerous MLB offensive records.
Moreover, he played actively and hit 24 or more home runs every year from 1955 to 1973. He is listed as one of only two players who hit 30 or more home runs in a single season fifteen times.
It is interesting to know that The Sporting News ranked Aaron fifth on its 100 Greatest Baseball Players list in 1999.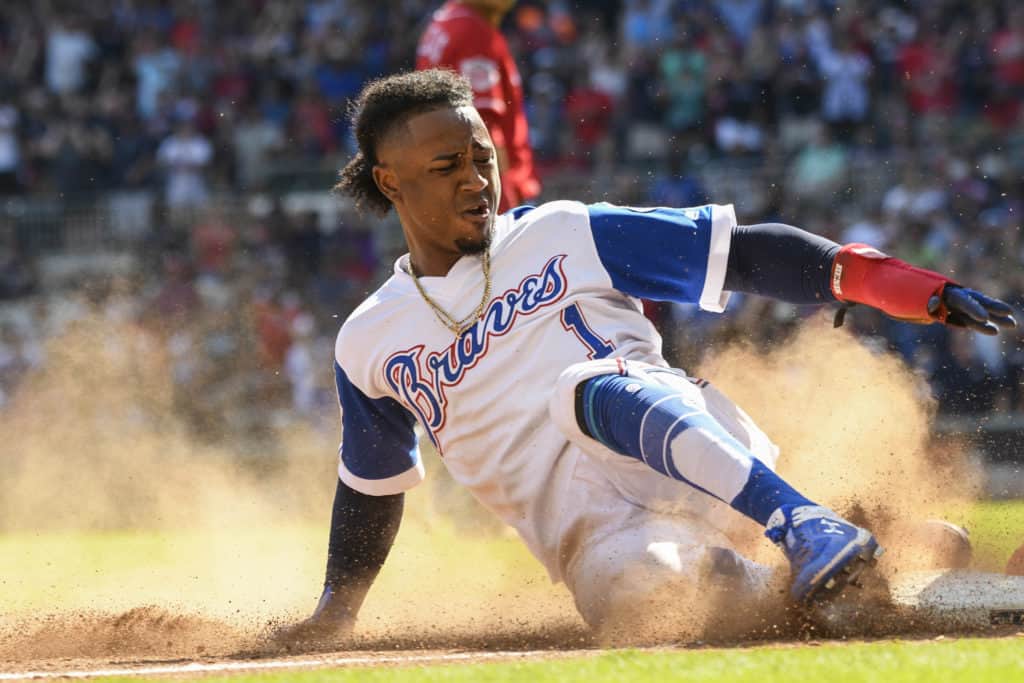 Follow these 20 quotes by Hank Aaron that will help you to succeed.
"On the field, blacks have been able to be supergiants. But, once our playing days are over, this is the end of it and we go back to the back of the bus again."— Hank Aaron
""Guessing what the pitcher is going to throw is eighty percent of being a successful hitter. The other twenty percent is just execution."— Hank Aaron
"I looked for the same pitch my whole career, a breaking ball. All of the time. I never worried about the fastball. They couldn't throw it past me, none of them."— Hank Aaron
"I never smile when I have a bat in my hands. That's when you've got to be serious. When I get out on the field, nothing's a joke to me. I don't feel like I should walk around with a smile on my face."— Hank Aaron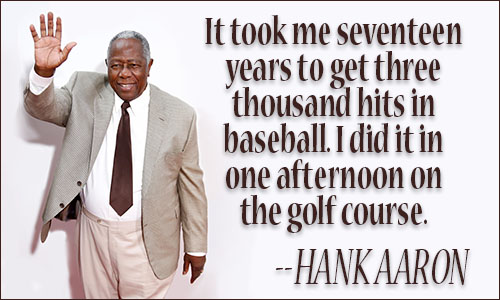 "Babe Ruth never had to contend with anything like that when he was establishing his record."— Hank Aaron
6th of Hank Aaron Quotes
"I don't see pitches down the middle anymore – not even in batting practice."— Hank Aaron
"I'm hoping someday that some kid, black or white, will hit more home runs than myself. Whoever it is, I'd be pulling for him."— Hank Aaron
26 Motivating Wayne Gretzky Quotes
"Last year, I was sort of a kid, and I was a little scared, I ain't scared anymore."— Hank Aaron
"Roger Maris lost his hair the season he hit sixty-one, I still have all my hair, but when it's over, I'm going home to Mobile and fish for a long time."— Hank Aaron
"The pitcher has got only a ball. I've got a bat. So the percentage in weapons is in my favor and I let the fellow with the ball do the fretting."— Hank Aaron
"When he was healthy, there was nobody better than Campanella as both a catcher and a hitter. But I played with Del Crandall a long time and he was a match for anybody defensively."— Hank Aaron
12th of Hank Aaron Quotes
"My motto was always to keep swinging. Whether I was in a slump or feeling badly or having trouble off the field, the only thing to do was keep swinging."— Hank Aaron
"I can't recall a day this year or last when I did not hear the name of Babe Ruth."— Hank Aaron
82 Motivating Jack Nicklaus Quotes
"There wasn't any pitcher I felt I couldn't get a hit off."— Hank Aaron
"You can only milk a cow so long, then you're left holding the pail."— Hank Aaron
"You got to play a hundred and fifty games a year, so pick your spots. You can miss two games a month; so pick the days you're gonna be hurt, or you're gonna rest or you're gonna have a drink or two. The rest of the time, be on that field."— Hank Aaron
17th of Hank Aaron Quotes
"Can I smoke now without someone taking my picture?"— Hank Aaron
"In baseball, there is something electrifying about the big leagues. I had read so much about (Stan) Musial, (Ted) Williams, and (Jackie) Robinson. I had put those guys on a pedestal. They were something special. I really thought they put their pants on different, rather than one leg at a time."— Hank Aaron
"I don't want them to forget Ruth; I just want them to remember me."— Hank Aaron
"Didn't come up here to read. Came up here to hit."— Hank Aaron