Maya Brady's sister, Hannah Brady, is on course to become another top athlete from a family filled with superstar sports personalities.
Her uncle Tom Brady might have retired from NFL earlier this year, but it doesn't look like the Brady family is quite done in the field of sports.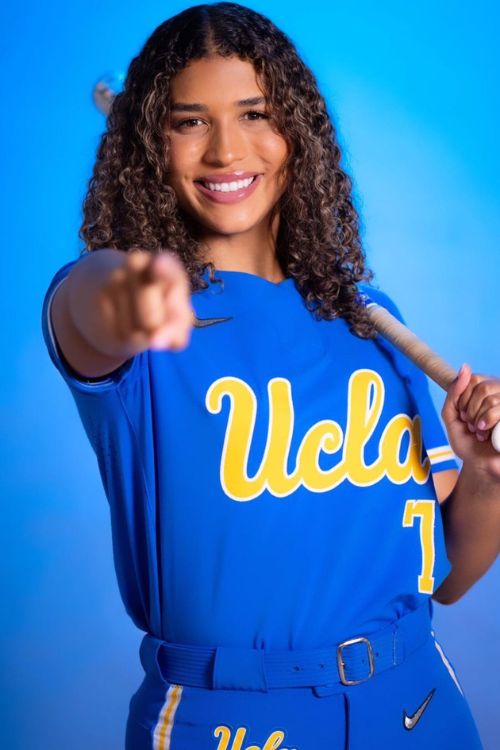 Both Maya and her sister Hannah are ready to take the torch of sportsmanship.
The daughter of Maureen Brady & the oldest sister of Tom Brady, Maya is a star softball player at UCLA.
Maya Brady has become a player to watch out for this season. Putting the disappointing 2021 year behind her, she leads the conference in all offensive statistics.
She also won the prestigious Pac-12 Softball Award for her batting prowess, finishing the season with 16 home runs. Her sister Hannah is also having a breakthrough season as a volleyball player.
Maya Brady's Sister: Hannah Brady, A Volleyball Player
Maya Brady's sister, Hannah Brady, plays volleyball at Oaks Christian High School. Hannah Brady, 15, has an age gap of six years with her sister.
Hannah is in her sophomore year and plays libero for Oaks Christian, the same school her sister graduated from before she joined UCLA. Standing at 5 feet 9 inches (1.75 m), Hannah has been praised for the control she brings to her team.
In an Instagram post shared by the Oaks Christian Volleyball team, she received compliments for her outing in the SCVA 16 Entry Tournament.
Last year (in 2022), Hannah and her teammates lost the CIF title to the Alemany girls' volleyball team. Though they pushed hard in the final, Alemany became champions for the second straight year.
There have been a few videos of Hannah uploaded to the website MaxPreps. The website also mentions Hannah's state rank, which saw a huge jump in 2022.
In 2021, Hannah was ranked 81, and in 2022, the younger sister of Maya Brady was ranked 27. The improvement only signifies great things for Hannah heading into her junior year.
She is available on Instagram with the username @hannah__brady__ and has only shared two posts. One of her posts was from earlier this year in January, celebrating New Year's in Tampa, Florida.
Parents: Brian Timmons And Maureen Brady
Maya Brady's parents, Brian Timmons and Maureen Brady, marriage didn't last long.
The couple divorced when Maya was nine, and Maureen decided to raise the girls as a single mother.
After her divorce, Maureen decided to move to Southern California, where she raised her two girls while working as a nurse.
But before becoming a nurse, Maureen was an athlete, just like her two girls. Maureen, the oldest of four Brady siblings, was an All-American pitcher at Fresno State.
A star player on her team Maureen led her side to the Women's College World Series in 1992 and 1994. She ranks ninth for the total wins in the history of Fresno State.
It was Maureen that pushed her daughter to become an athlete. She saw the prowess Maya held and decided to enroll Maya in the softball team when she was four.
Grandfather & Uncle Are Two Of Her Biggest Supporters
Tom Brady Sr., Maya's grandfather, made sure to attend her games since her childhood days.
Last year in May, Maya shared a birthday post for her grandfather, including pictures of him carrying her and that of him with boxing legend Mike Tyson.
Maya captioned the post, "Happy birthday to The Original" Truly 1 of 1."
The former NFL player and widely considered the greatest quarterback of all time, Tom Brady, has always been full of praise for his niece.
In an interview, Tom called her the most dominant athlete in the family. On April 22, Brady attended the UCLA softball team's match drawing attention from the crowd.
He later shared a few pictures from the game on his Instagram handle, with many calling him a doting uncle.
It isn't entirely certain if Maya will continue the athletic route like her famous uncle or decides to trade it with a path similar to her mother.
But overall, Maya has proved her worth as an athlete on the mound making her family proud in the process.
In a TikTok video, Maya said though she doesn't mind being known as Tom Brady's niece, the youngster wants to work hard to make a name of her own.