The English club Chelsea FC signed a young goalkeeper Hannah Hampton on July 4, 2023. After her arrival, fans are curious to know everything about her, including about her partner.
She is just in her early twenties and likes to talk only about soccer. Still, the fans want answers. Is Hannah single? Or is she already in a relationship? Read this article further to find out!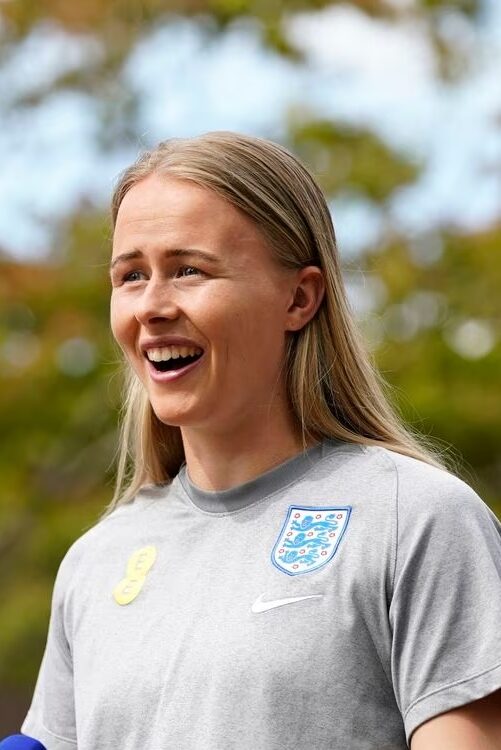 Hannah Alice Hampton, better known as Hannah Hampton, spent much of her early childhood in Spain.
While in Spain, her parents enrolled her in the Villareal CF academy, and she played as a striker.
She moved back to England in 2010, and after spending the next six years with Stoke City, Hampton moved to Birmingham City.
Eventually, she made her professional league debut in 2017.
Aside from her club career, Hannah made her senior team debut on February 20, 2022, against Spain in the 2022 Arnold Clark Cup.
Moreover, the goalkeeper was part of the English team that lifted the UEFA Women's Euro trophy in 2022.
Additionally, she has been selected for the 2023 FIFA Women's World Cup as a backup for Mary Earps.
Hannah Hampton Partner: Who Is She Dating?
Although there is widespread concern among the fans regarding her relationship status, Hannah has kept complete silence about it.
The young English soccer star seems not in the mood to discuss her private life.
Despite being frank, Hannah thinks keeping one's love life private is better. She knows she has become a celebrity, and people want all sorts of information about her.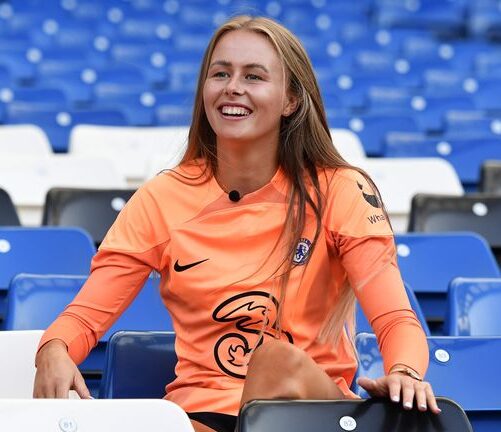 So, she does not consider it a big deal when the media keeps asking if she has a partner.
Hannah just tells them to wait for the right time and move on to the next question, especially one related to her career.
Likewise, she has not posted anything about her love life on her social media handle. So, most probably, she is not currently dating anyone and is entirely focused on her soccer career.
Hannah Hampton's Parents And Family
Hannah Hampton was born to her parents, Chris and Laura Hampton, in Birmingham, England, on November 16, 2000.
She was born with an eye disease named strabismus, which made her parents opt for her eye operations around three times when she was still a kid.
Although she felt better afterward, she still wears contact lenses for proper vision.
Hannah often admits that she feels blessed to have been born into such an understanding family. Both her parents are teachers and have done so much for their children.
Her dad, Chris, is fond of photography. In addition, he loves reading and experiencing nature, diverse cultures, and languages.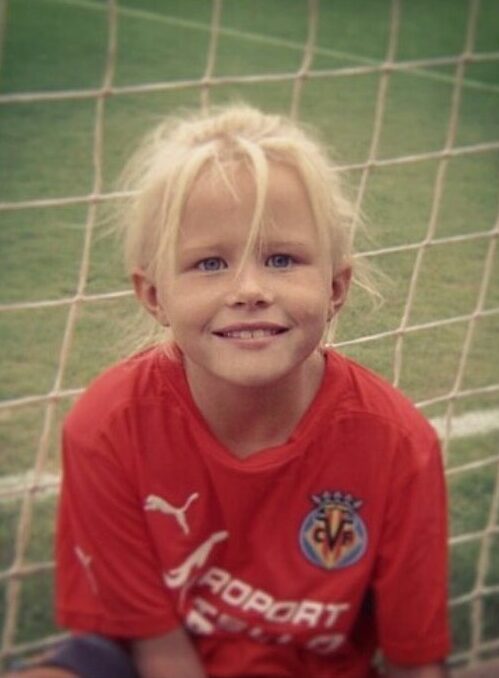 When Hannah was a little kid, her dad took his entire family to Spain from Warwickshire, England, so that his children could learn about new cultures and languages. The couple then taught at the British School of Vila-Real.
Fortunately, their five-year stay in Spain proved fruitful as Hannah got to train soccer at the Villareal CF academy.
The former Argentine defender Fabian Fuentes met her as a little girl and praised her skills.
After their return to England in 2010, Hannah dedicated herself entirely to soccer and rose to become a prominent soccer player in England. Her parents accompanied and supported her throughout her journey.
Many people, including her medical doctors, told Hannah to quit football because of her eye problems, but she did not.
Hannah and her parents had complete confidence in her abilities, and proving that right, she eventually succeeded and played for the national team at age 21.