The American professional tennis player Sloane Stephens married her boyfriend Jozy Alditore in January last year. Has Sloane Stephens and Jozy Altidore split up, or are they still together?
Jozy is an American soccer forward who last appeared for the New England Revolution of Major League Soccer (MLS).
Born in New Jersey to Haitian immigrant parents, Alditore has played over 100 international matches for the United States, scoring 42 goals.
In addition, Jozy has played club soccer for various clubs across Europe and America, including the English club Sunderland and the Spanish club Villareal.
Sloane Stephens began playing tennis tournaments at age thirteen, first participating in ITF Junior Circuit in 2006.
Born to a family with many athletes, Sloane did not take long before deciding that she would have a professional tennis career.
At 19, she reached the semi-finals of the 2013 Australian Open, beating the twenty-three-time Grand Slam winner Serena Williams.
Four years later, she became the Grand Slam champion winning the 2017 U.S. Open.
Sloane Stephens is currently at No. 39 in the world tennis rankings. Now in her thirties, the athlete has won over $17 million as prize money.
Sloane Stephen And Jozy Alditore: Relationship Timeline
Sloane Stephens has known Jozy Alditore since they were kids. Born in Florida, Sloane spent her early childhood in California but returned to Florida when she started playing tennis.
Jozy Alditore, even though born in New Jersey, had also relocated to Florida as a kid. Growing up in the same city, they attended the same middle school and have known each other since then.
At that time, Jozy was in eighth grade, and Sloane was his junior. She was three years younger than him, but as both were popular in school, they talked with each other occasionally.
However, there was nothing romantic about their relationship back in the day, and their professional lives took them to different places over the years, making them afar.
After so many years, they met in Hawaii again.
Sloane had gone there to train for Fed Cup, and Jozy was with his national side for a friendly match with Iceland. Following their busy schedule, the couple went on their first dinner date in 2016.
Has Sloane Stephens And Jozy Altidore Split?
After dating for about three years, Sloane and Jozy Altidore announced their engagement in April 2019 through their social media handle.
They had planned to get married soon, but the outbreak of the coronavirus pandemic compelled them to cancel it indefinitely.
Moreover, Stephen's grandparents' death from Covid-19 in 2021 pushed the date further.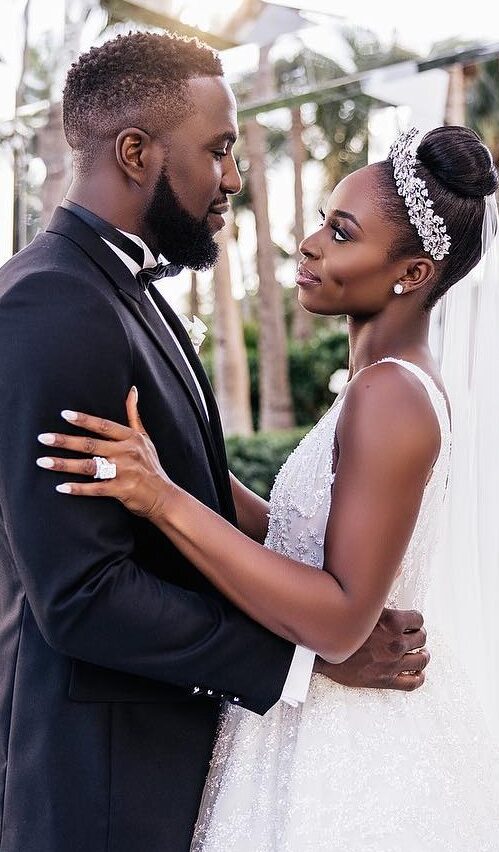 As things began to get normal, the lovebirds eventually married on New Year's Day in 2022. The grand ceremony was held at the St. Regis Ball Harbour in Miami Beach, Florida, where everyone from their family was present.
Similarly, they had kept specific seats unoccupied in memory of their close ones, whom they lost in the pandemic.
Also, the bride spoke empathizing with all the couples whose plans were crushed due to Covid, like them.
On the positive side, however, Altidore said he felt he had enough time to think about the moments that led him and Stephen to reach that particular moment in their lives.
So, has Sloane Stephens And Jozy Altidore Split already?
Currently, a year and a little over since their marriage, the couple's bonding has grown stronger.
Despite frequent split rumors, they are undisturbed by it and are living happily together.