Brazilian auto racing driver Helio Castroneves is engaged to his longtime girlfriend and has a daughter. Read the article till the end to learn about his family, wife, and more.
Helio Castroneves, Brazillian auto racing champion, drives the No.06 Dallara Honda for Meyer Shank Racing and competes full-time in the IndyCar Series. He also competes in another type of car competition called the IMSA SportsCar Championship.
Helio won a big go-kart competition in Brazil in 1989 as a teenager. Then in 1994, he started racing cars in Europe. In 2001, he began his career in the Indy Racing League by driving Penske's number.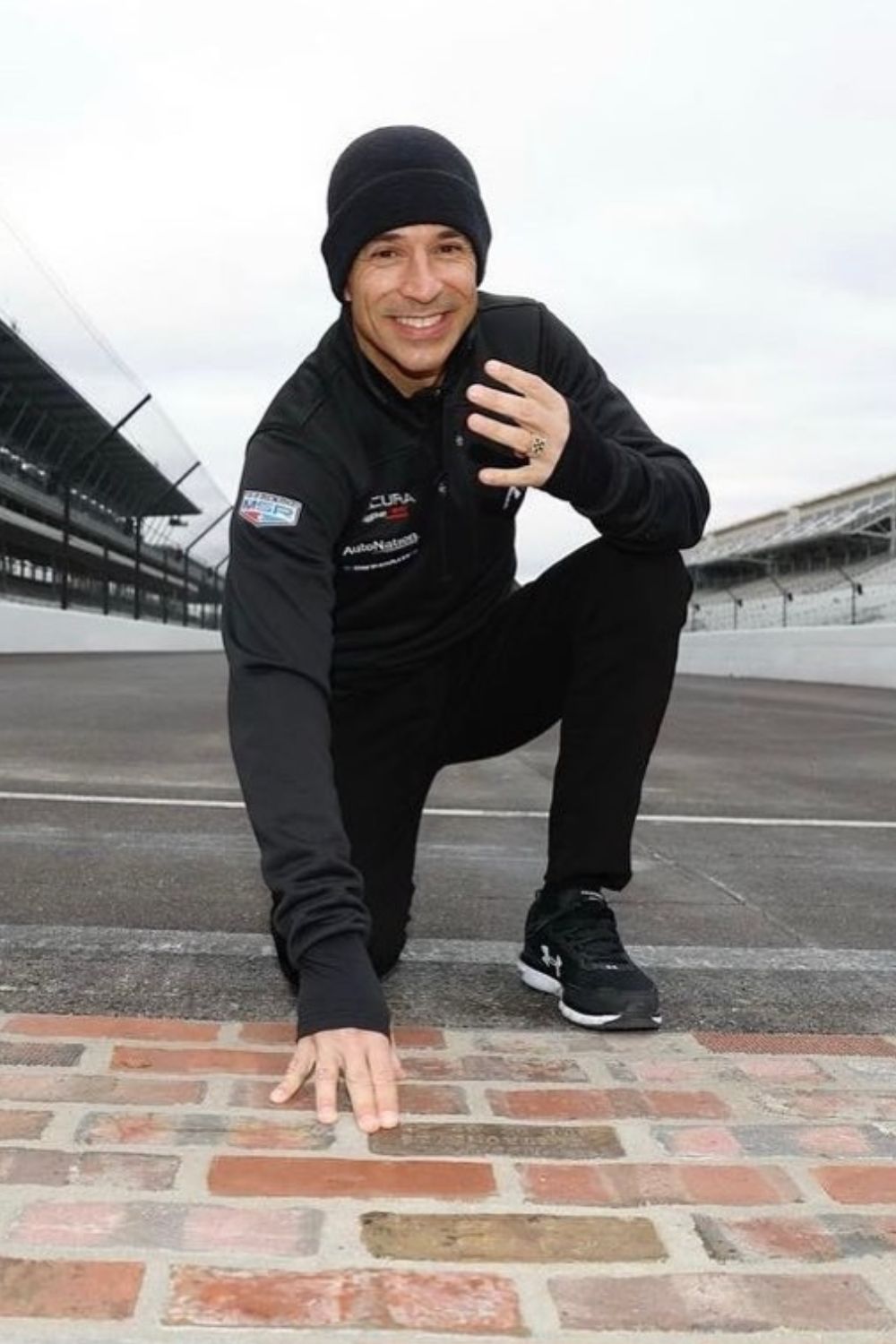 The Brazilian has won the Indianapolis 500 car race four times; in 2001, 2002, 2009, and 2021. He was second in the IndyCar Series drivers' championship in 2002, 2008, 2013, and 2014.
One of the most popular drivers in IndyCar, Helio did win the fifth season of Dancing with the Stars with professional dancer Julianne Hough.
Helio Castroneves Wife
According to various internet sources, Helio is not married but is engaged to his longtime girlfriend, Adriana Henao.
They have been together since the 2000s and have a lovely daughter, Mikaella Castroneves, born on December 28, 2009.
Adriana is a business owner and teaches Zumba. She raced in the New York City Marathon as a marathon runner.
Adriana is a fitness teacher who likes to share pictures on social media about staying fit and eating healthy. Helio said that his partner is very committed and dedicated to her training. That means they both encourage each other in their jobs.
The family has another business called Plumah that sells pajamas that their daughter designs. The brand wants to help kids try new things and have fun making things happen.
Helio, on several occasions, makes posts on his Instagram about his girlfriend and daughter.
On March 8, 2023, on the occasion of International Women's Day, he posted a picture of Adriana and his daughter on Instagram with the caption, "Very lucky to have these two beautiful women in my life! Happy International Women's Day!"
Helio seems to be a wonderful man and father.
Early Life & Family
Helio Castroneves was born on May 10, 1975, in Sao Paulo, Brazil, to Helio Castroneves Sr. and Sandra Alves de Castroneves. His father was an automobile dealer, and his mother was a school teacher. Helio has an older sister, Katiucia, a business manager.
From a very young age, Helio liked racing. His dad always backed him up, but his mom didn't like scary stuff like racing and wanted him to concentrate on school.
In 1977, the family moved to a town called Ribeirao Preto, which was about 150 miles away from Sao Paulo. They moved there so that his dad could find work in the area where they made ethanol.
Helio went to school in Sao Paulo. In 2000, he changed his last name to Castroneves because people kept calling him by the wrong word, either Helio Neves or Helio Castro.
Helio Castroneves' parents supported and encouraged him throughout his racing career. They went to many races in Brazil and other countries to watch their son win. Their being in the stands encouraged Castroneves to work harder and accomplish more.
Helio Castroneves strongly connects with his parents on and off the race track. He has a strong bond with his family and always balances work and personal life healthily.