Henry Davis girlfriend, Sofia Taranis, happily announced their engagement in December 2020. The couple had been together since 2020 and decided to take their relationship to the next level by getting engaged.
Henry Davis is an American professional baseball catcher who is currently playing for the Pittsburgh Pirates.
The athlete grew up in Bedford, New York, and attended Fox Lane High School, where he had a successful baseball career.
As he continued playing baseball in his junior and senior school, David went undrafted in the 2018 MLB draft.
Even though he went undrafted, he continued his baseball journey by enrolling at the University of Louisville to play college baseball for the Louisville Cardinals.
After an impressive college career, Henry Davis was chosen as the first overall pick by the Pittsburgh Pirates in the 2021 Major League Baseball draft.
The Pirates recognized his talent and potential, making him the top selection. On July 18, 2021, Davis officially signed with the Pirates, agreeing to a substantial $6.5 million signing bonus.
Henry Davis Girlfriend: Sofia Taranis
Henry Davis is in a committed relationship with his girlfriend, Sofia Taranis, whom he began dating in 2020.
Sofia Taranis, a talented cheerleader, is a former student at the University of Louisville.
She recently graduated from the University of Louisville with a Bachelor of Science in Health and Human Performance.
Before her university studies, Sofia attended Huntley High School.
During her time at Huntley, she excelled as a member of the cheerleading team, achieving first place in multiple competitions.
Sofia Taranis And Henry Davis Relationship Timeline
The baseball couple, Henry Davis and Sofia Taranis, began dating in 2020. Sofia shared their first photo on her social media account, capturing a moment from their trip to North Key Largo, Florida, on December 24, 2020.
In September 2022, Henry celebrated their second anniversary and expressed his love for Sofia with a heartfelt caption: "Two years down and forever to go."
After dating for two years, Henry finally proposed to Sofia on Mustique Island, St. Vincent & the Grenadines, with a room filled with roses.
Henry Davis's Family
Henry Davis was born on September 21, 1999, to his parents Christopher and Andrea Davis, along with two siblings, Olivia and Morgan Davis.
Christopher, a native of Bedford, New York, is a devoted father who deeply cares for his children.
Both of them admire Henry's work ethic and commitment to the sport, recognizing that Henry's exceptional dedication distinguishes him from other players and keeps him in the spotlight.
Although Henry may not often speak about his mother, she has a crucial role in his current success as a baseball player.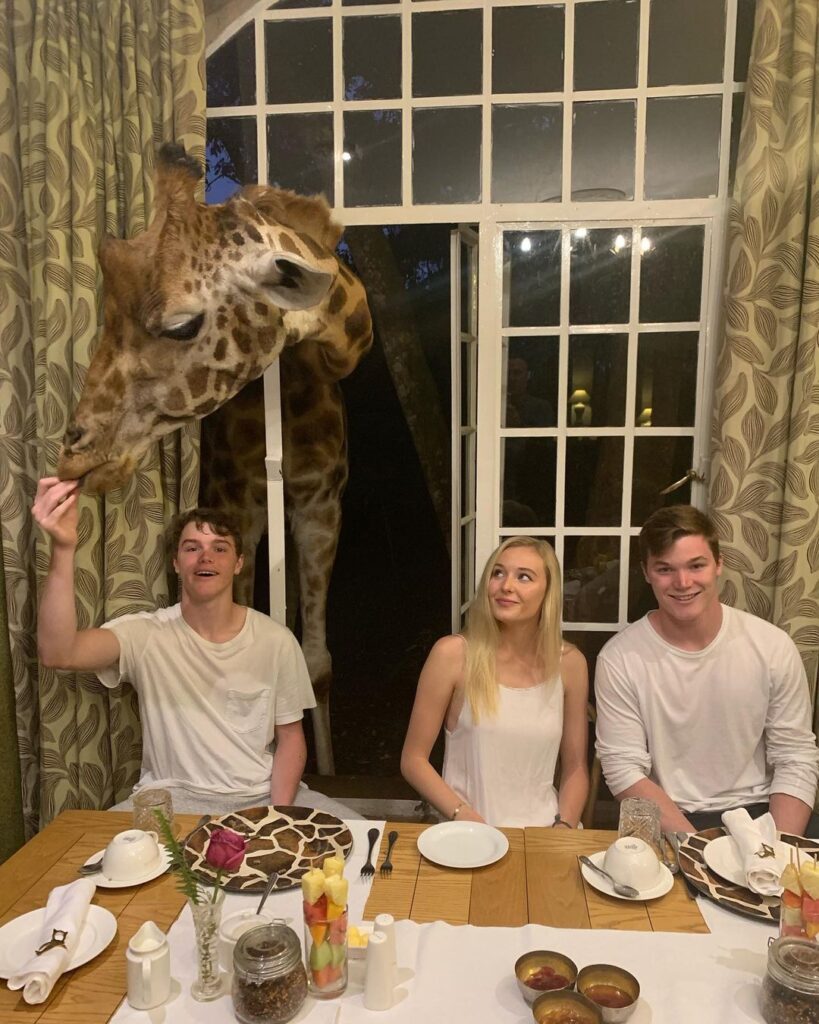 Henry grew up with his brother Morgan and sister Olivia. His brother Morgan is also an athlete and is an emerging baseball player on the path to becoming a professional.
His active presence on Instagram has garnered a considerable following, where he frequently shares moments from his personal and professional life.
Meanwhile, his sister Olivia is a master's degree holder from the University Of Virginia and is currently working as a full-time manager at American Express.