19 hot chess players will be discussed in this article who have created a reputation and a successful career through chess.
Well, chess is known for being a male-dominated sport, however, with these drop-dead beautiful women players with high IQs, it is a sight to be seen.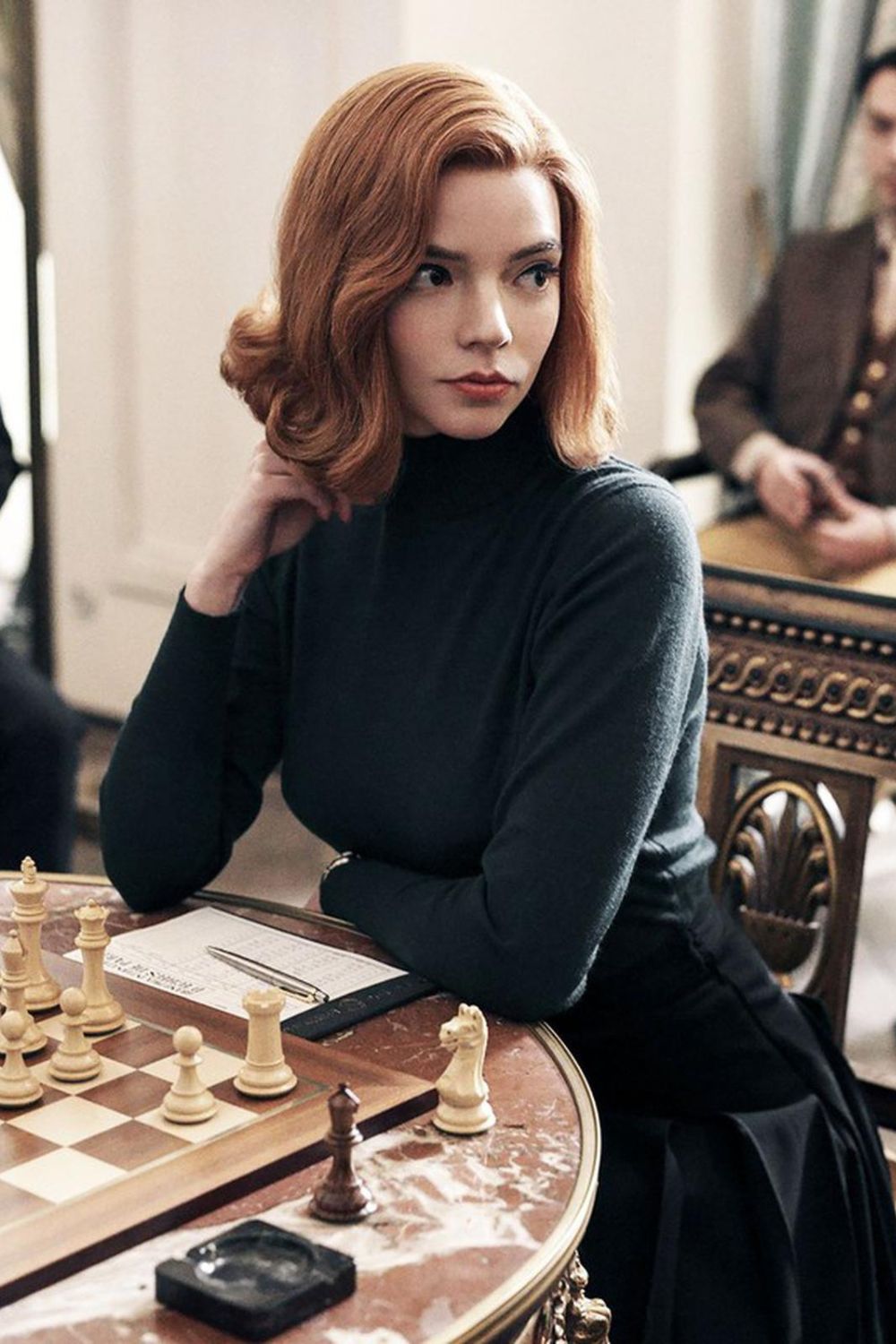 We have not just listed women according to their beauty standards but to their skill parameters too.
Please forgive our audacity to categorize them as they all are equally deserving and special in their own kind.
So, please read to find out more about their personal life and achievements.
19 Hot Chess Players To Look For 2023
| | | | |
| --- | --- | --- | --- |
| Rank | Players | Country | Age |
| 1 | Alexandra Botez | Canada | 27 Years Old |
| 2 | Dorsa Derakhshani | Iran | 24 Years Old |
| 3 | Anna Muzychuk | Ukraine | 33 Years Old |
| 4 | Tatiana Kosintseva | Russia | 36 Years Old |
| 5 | Elisabeth Pähtz | Germany | 38 Years Old |
| 6 | Antoaneta Stefanova | Bulgaria | 43 Years Old |
| 7 | Anna Yuriyivna Ushenina | Ukraine | 37 Years Old |
| 8 | Anna Rudolf | Hungary | 35 Years Old |
| 9 | Ayelén Martinez | Argentina | 26 Years Old |
| 10 | Anna Zatonskih | Ukraine | 44 Years Old |
| 11 | Stavroula Tsolakidou | Greek | 23 Years Old |
| 12 | Lanita Stetsko | Belarus | 29 Years Old |
| 13 | Regina Pokorna | Slovak-Austrian | 41 Years Old |
| 14 | Natalia Pogonina | Russia | 38 Years Old |
| 15 | Anna Sharevich | America | 37 Years Old |
| 16 | The Polgar Sisters (Susan, Sofia & Judith) | Hungary | 53 Years Old, 48 Years Old, 46 Years Old |
| 17 | Nazi Paikidze | America | 29 Years Old |
| 18 | Eva Moser | Austria | 40 Years Old |
| 19 | Alexandra Kosteniuk | Russia | 38 Years Old |
| 20 | Rusudan Goletiani | America | 42 Years Old |
19. Rusudan Goletiani
Rusudan Goletiani is a Georgian-American professional chess player with exceptional talents and potential.
Goletiani holds the FIDE titles of International Master and Woman Grandmaster. Moreover, she was a three-time world girls' champion of her age.
She was also the 2003 American continental women's champion and the 2005 U.S. women's championship.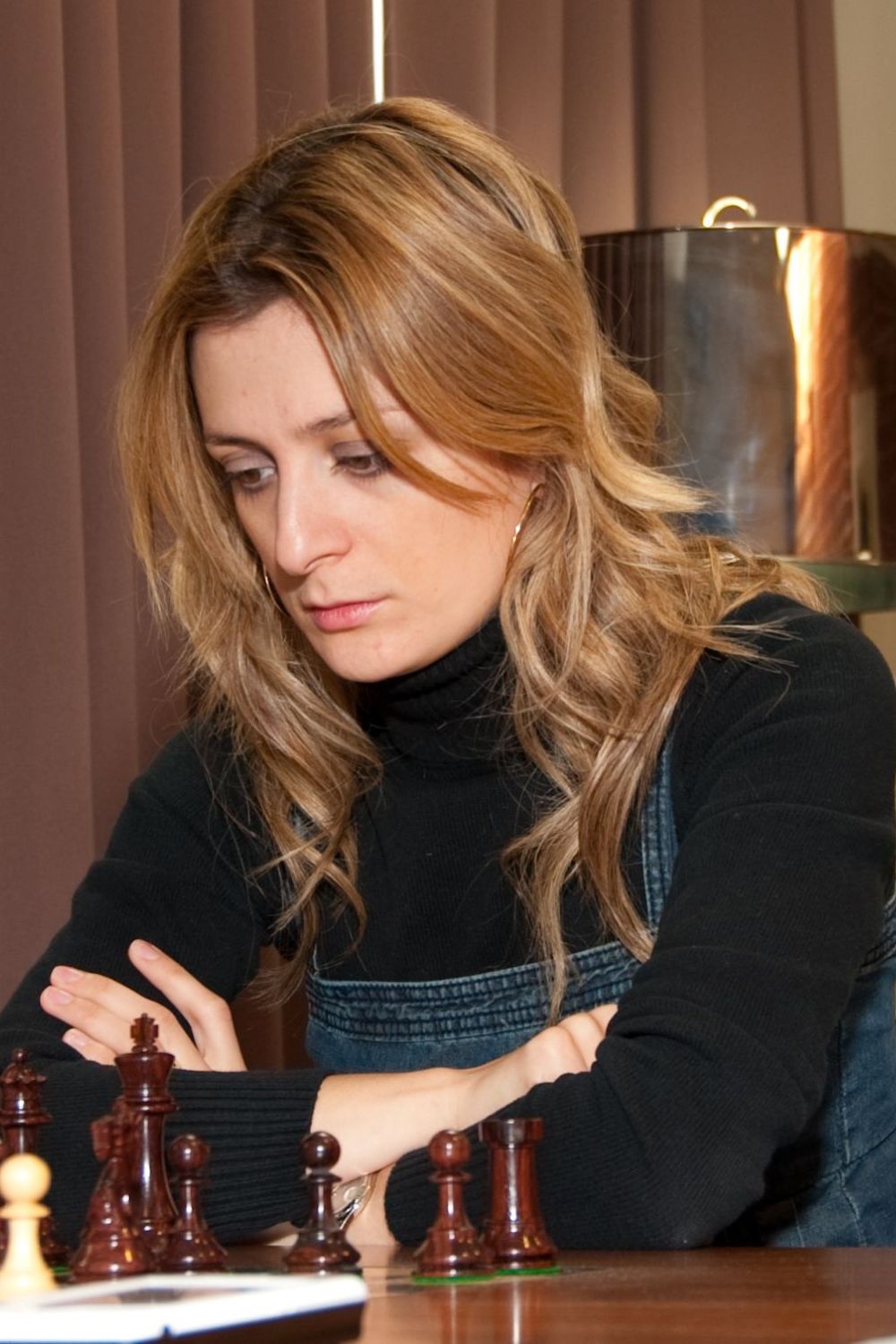 In Dresden at the 2008 Women's Chess Olympiad, she won the bronze medal with the U.S. team and the individual silver on board three.
Goletiani scored 6/11 in the U.S. Women's championship in May 2015. Her last event was at the U.S. women's championship in April 2018, as she plays infrequently.
On an episode of the Ladies Knight podcast hosted by Jennifer Shade, Rusudan appeared as a guest on December 2, 2021.
Rusudan talked about her struggles on her way to a successful life and career.
They also discussed how the legendary Georgian champions inspired Rusudan as a youngster, including Nona Gaprindashvili, Maia Chiburdanidze, Nana Loseliani, and Nana Alexandria.
All these four were featured in the documentary "Glory to the Queen."
18. Alexandra Kosteniuk
Alexandra Kosteniuk is a beauty from Russia and a chess grandmaster who was the Women's World Chess Champion from 2008 to 2010.
Also, Kosteniuk was the 2004's European women's champion. This Russian chess player became Russia's Women's Chess Champion in 2005 and 2016.
Moreover, she won gold medals during the Women's Chess Olympiads of 2010, 2012, and 2014.
Kosteniuk secured a win at the 2021 Women's World Rapid Chess championship. She gained $50,000 prize money and also 43 rating points and a place in the Women's Candidates Tournament 2022.
She won the women's world rapid championship in Warsaw with an undefeated and unequaled 9.0 out of 11 scores.
Kosteniuk also placed second behind IM Bibisara Assabayeva in the blitz championship.
She was one of the 44 Russian elite chess players who signed an open letter to Russian President Vladimir Putin protesting against the 2022 Russian invasion of Ukraine.
Kosteniuk won the Munich International Tournament on 13 February 2023, the second leg of the 2022-2023 FIDE Womens Grand Prix event.
She won the $16K prize and returned to Germany with 160 Grand Prix points.
After her win at the Munich, she will now head for the qualifying position for the next FIDE Candidates Tournament.
17. Eva Moser
Born on 26 July 1982, Eva Moser was a former professional Austrian chess player blessed with a great talent for Chess.
She was the Woman Grandmaster in 2003 and the titleholder of International Master in 2004.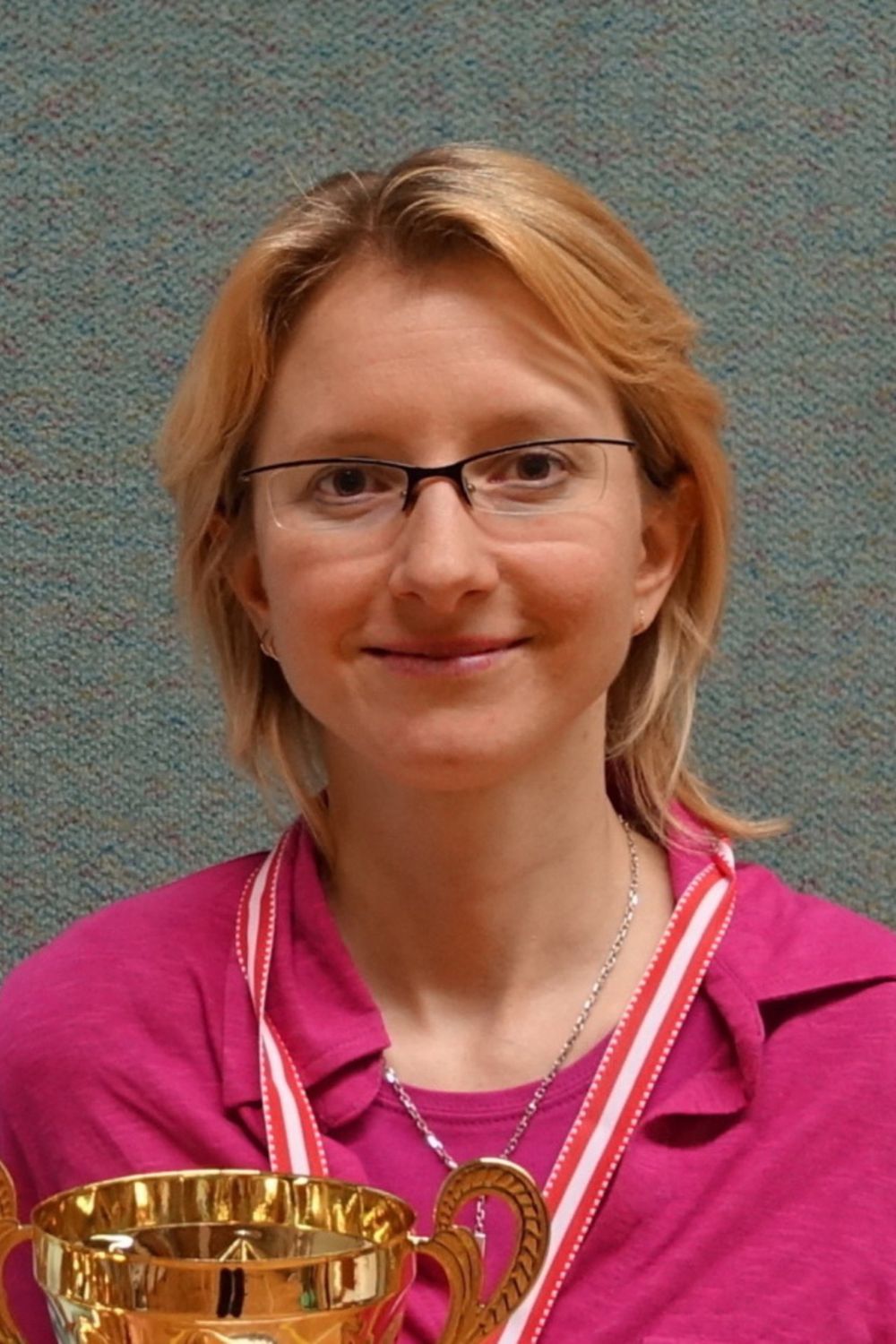 Moser always returned with a trophy in most of the competitions she attended.
Similarly, she competed in the 2008 Women's World Chess championship.
She also worked for the Austrian chess magazine "Schah-Aktiv."
Moser also published a few instructional chess DVDs. Sadly, on 31 March 2019, Moser lost her life to leukemia.
16. Nazi Paikidze
Nazi Paikidze is a Russian-born Georgian-American professional chess player with the International Master (2012) and Woman Grandmaster titles in 2010.
Not to mention, Paikidze is a two-time World Girl's champion and a four-time European Girl's champion of her age category. In addition, she is a two-time U.S. women's champion.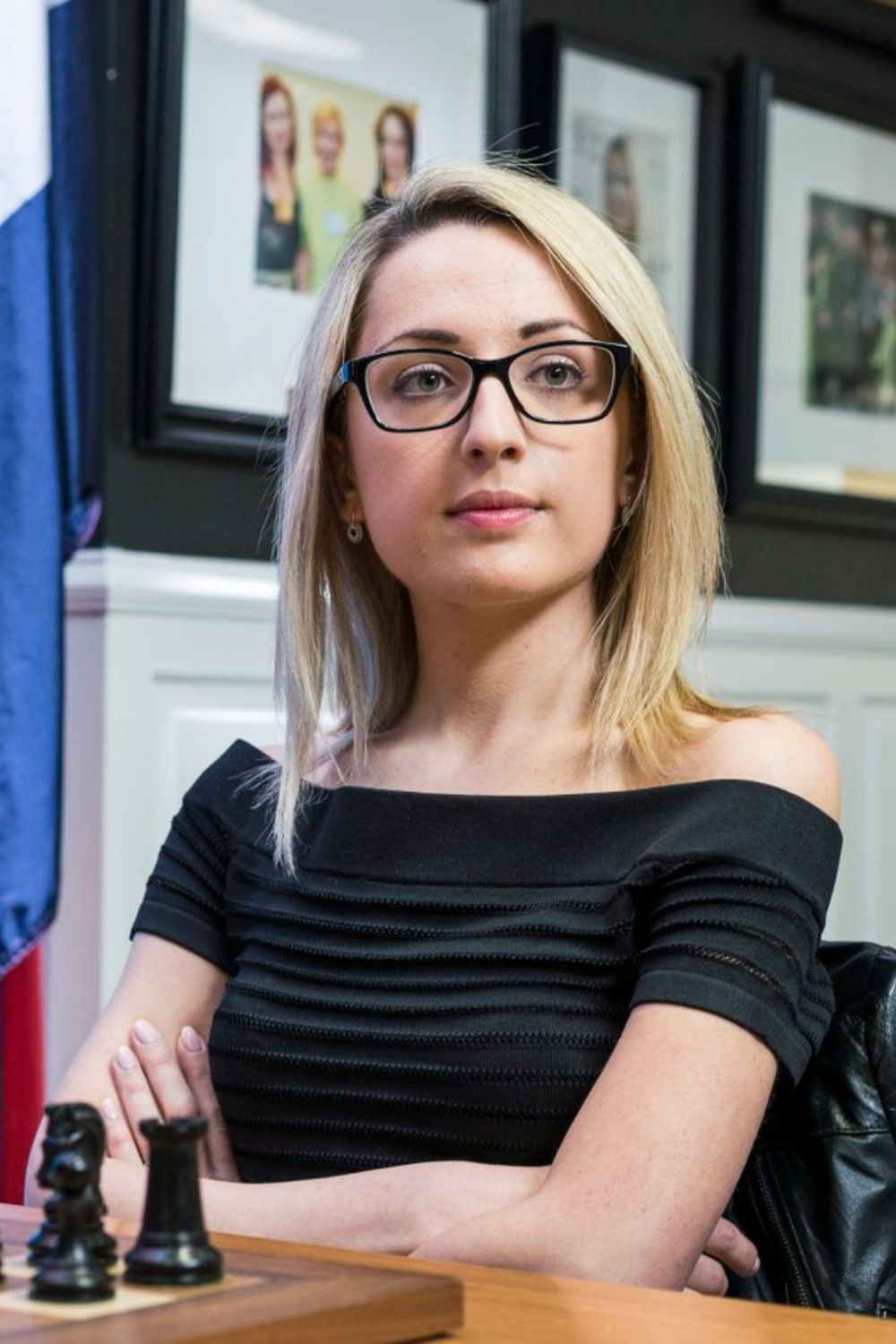 However, in the 2017's Women's World Chess Championship in Iran, Paikidze boycotted the competition due to the hijab dress code.
This talented chess player immediately received support from worldwide, including the U.S. Chess Federation.
She also won the 2018 U.S. Women's championship for the second time after defeating WIM Annie Wang in the playoff match.
Paikidze tied for 8th at the 2021 U.S. Women's championship with a score of 4.5-11 points.
On October 14, 2022, Alice Lee won against Nazi Paikidze in round 8 of the US Chess championship on her 13th birthday.
15. The Polgar Sisters (Susan, Sofia & Judith)
Chess had always been a male-dominant game. However, this all changed when three Hungarian sisters entered the world chess frontlines.
Three sisters were part of an educational experiment by their father, Laszlo Polgar, in which he tried to prove children could make exceptional achievements if trained in a specialist subject from an early age.
The fascinating part about the Polgar sisters is that they never went to school or any academy, and the feats they achieved at early ages matched or even surpassed those of some of the greatest male chess players.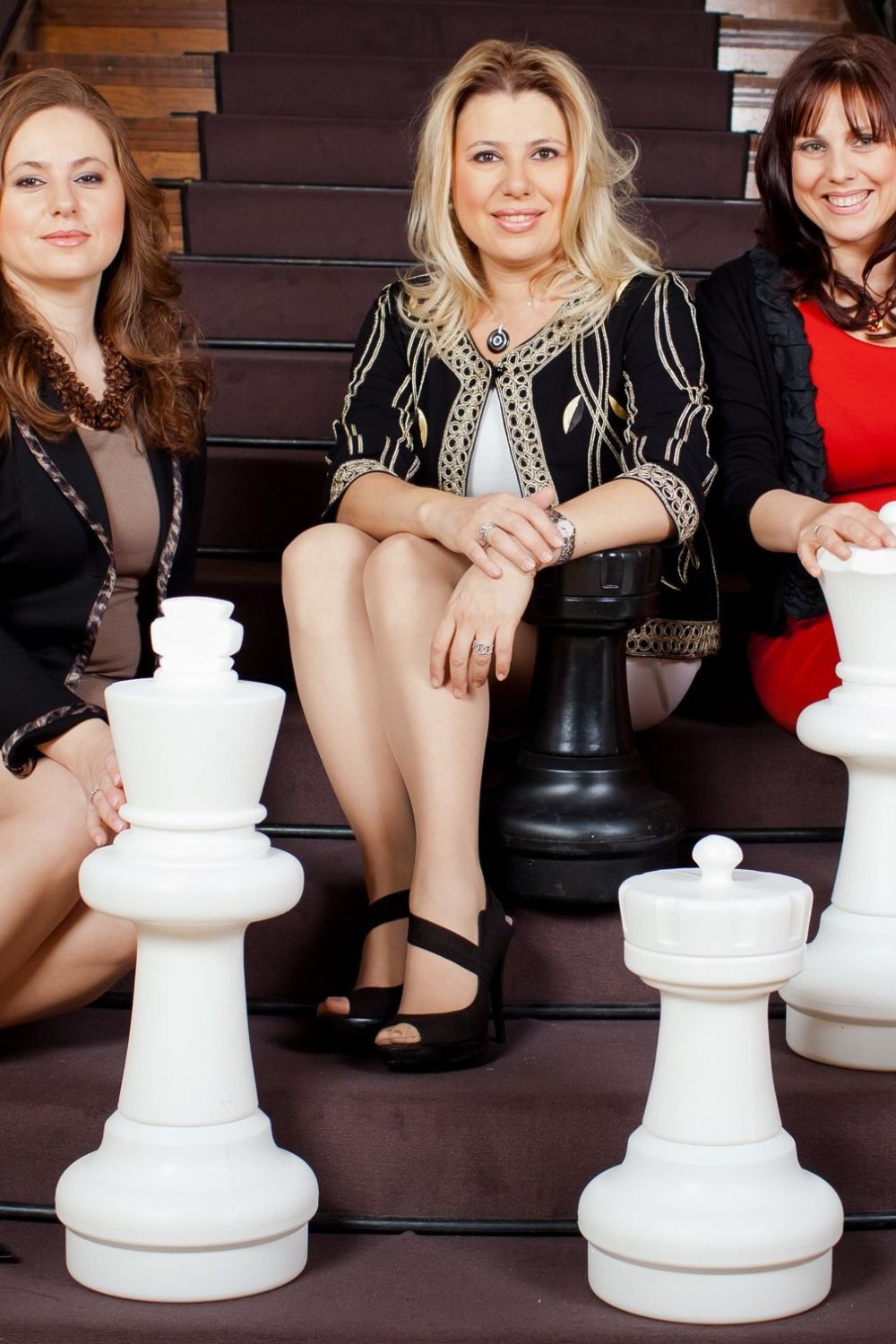 Susan Polgar was born on 19 April 1969 and is a Hungarian-American chess grandmaster. She is the Women's World Chess Champion from 1996 to 1999.
She is a trainer, writer, and promoter, sponsors different chess tournaments for young players, and is the head of the Susan Polgar Institute for Chess Excellence at Webster University.
Sofia Polgar
Sofia Polgar, the middle sister among three Polgars, born on November 2, 1974, is a Hungarian-Israeli former chess player, teacher, and artist who holds the FIDE titles of International Master and Woman Grandmaster.
She has represented Hungary in four Chess Olympiads, securing two gold medals, one silver, three golds, and one bronze.
She was born on 23 July 1976 in Budapest to a Hungarian-Jewish family.
Not to forget, Judit, the youngest of the three sisters, achieved the lofty rank of Grandmaster.
Following this, she replaced Bobby Fischer as the youngest person in chess history to have won this honor.
At 12, she became the youngest player to break into the FIDE top 100 players rating list, ranking No. 55 in January 1989.
After achieving many feats, she retired on 13 August 2014 from competitive chess. Judit was elected as the new captain and head coach of the Hungarian national men's team in June 2015.
Hungary decorated her highly with the Grand Cross of the Order of Saint Stephen of Hungary on 20 August 2015.
Judit was inducted into the World Chess Hall of Fame in 2021.
14. Anna Sharevich
Like the other attractive Belarusian-born chess players on the list, Anna Sharevich is also a hotshot regarding beauty and chess.
However, not to get fooled by her looks alone because she holds the title of Woman Grandmaster and is also the winner of the Women's Belarusian Chess championship (2002, 2005, 2007, and 2011).
Sharevich also played for the Belarusian team in the Women's Chess Olympiad in 2002, 2004, 2006, 2008, 2010, and 2012.
However, Sharevich changed national federations from Belarus to the United States in 2014.
13. Natalia Pogonina
Born on 9 March 1985, Natalia Pogonina is a Russian professional chess player ranked 13th in the top hot chess players listing.
Pogonina is a highly talented professional chess player who holds the FIDE title of Woman Grandmaster and is the runner-up of the Women's World Chess Championship 2015.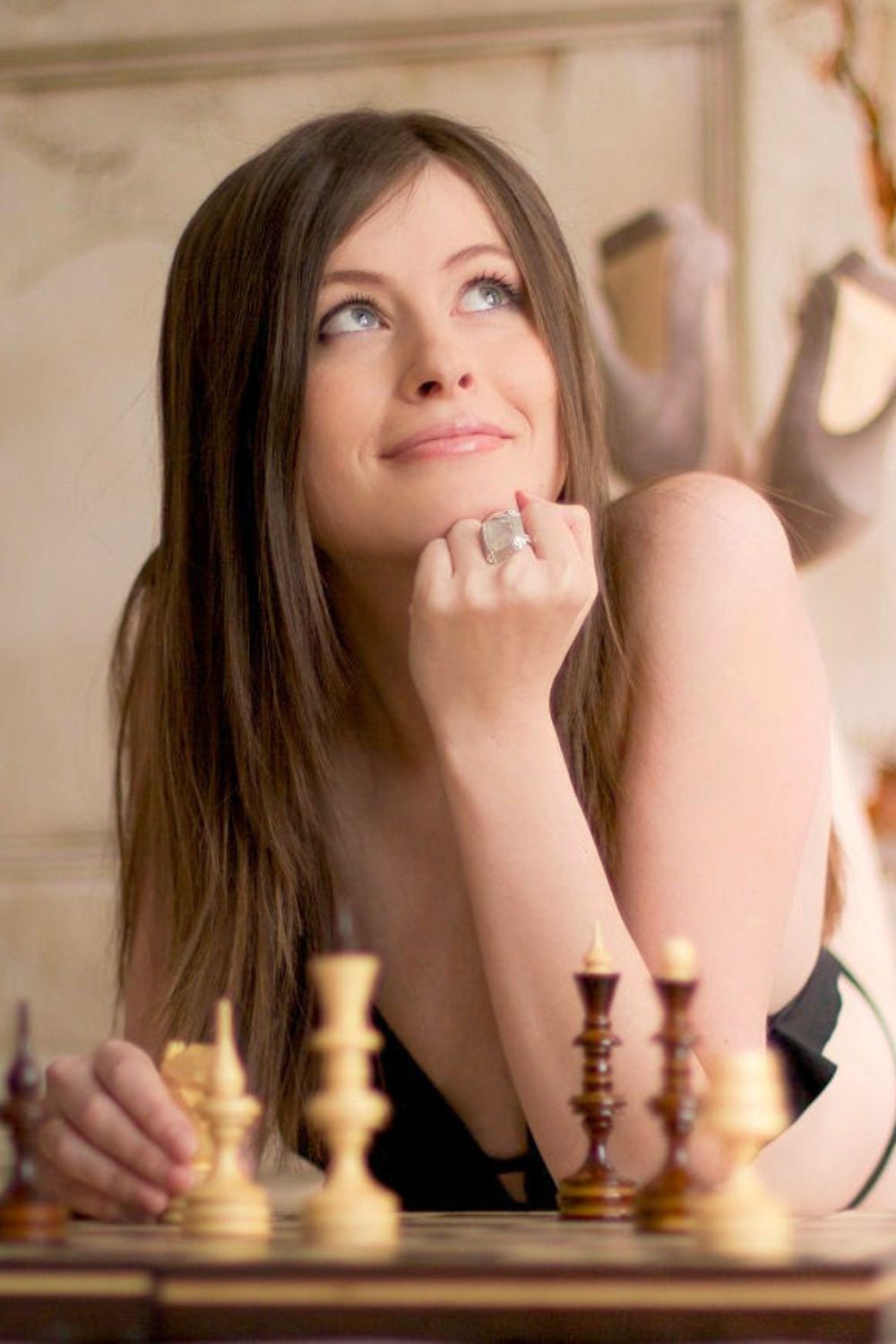 Moreover, She was a two-time Russian Women's championship champion in 2012 and 2018.
Most importantly, she was in the gold medal-winning team of Russia at the Women's Chess Olympiads of 2012 and 2014 and also at the 2011's Women's European Team Chess championship.
12. Lanita Stetsko
Lanita Stetsko is a Belarusian women's chess champion. She holds multiple chess championship titles and is a well-respected athlete in chess. Moreover, Stetsko also has the title of Women Grandmaster 2015.
Similarly, Stetsko won the International Women's Chess Tournament in 2016. She also played for Belarus in the Women's Chess Olympiads (2010, 2012, 2014, 2016).
Stetsko represented her country in the European Team Chess championships 2013.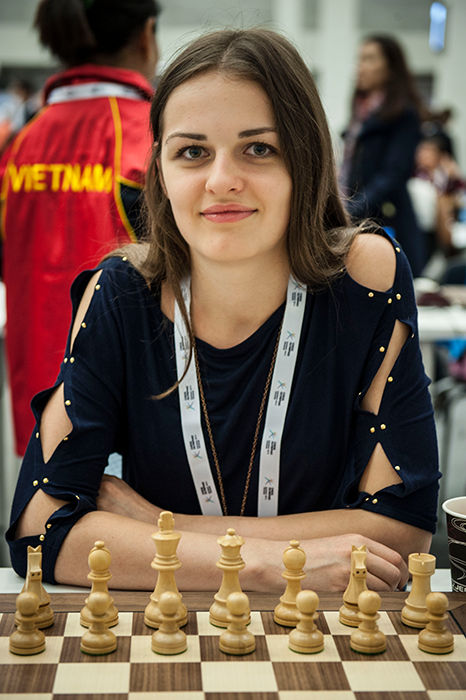 After two years, she received the 2013 FIDE International Women Master (WIM) award and the title of FIDE International Women Grandmaster (WGM).
Stetsko is not only a talented chess player but also a scholar.
She graduated from Belarussian State University with a Business and Management Technology Institute degree. She is among the hot chess players you wouldn't want to miss.
11. Stavroula Tsolakidou
Ranked 11th on the hot chess player list, we have Stavroula Tsolakidou. The Greek player is known for her beauty and her titles. This is to say, she holds the title of International Master and Woman Grandmaster.
Moreover, the 36 years old beauty won the World U14 Girls' Chess championship in 2013. This resulted in her earning the Woman FIDE Master title.
Similarly, Stavroula is also the award holder of the Woman International Master 2014 title. In addition, she won the World U18 Girls' championship.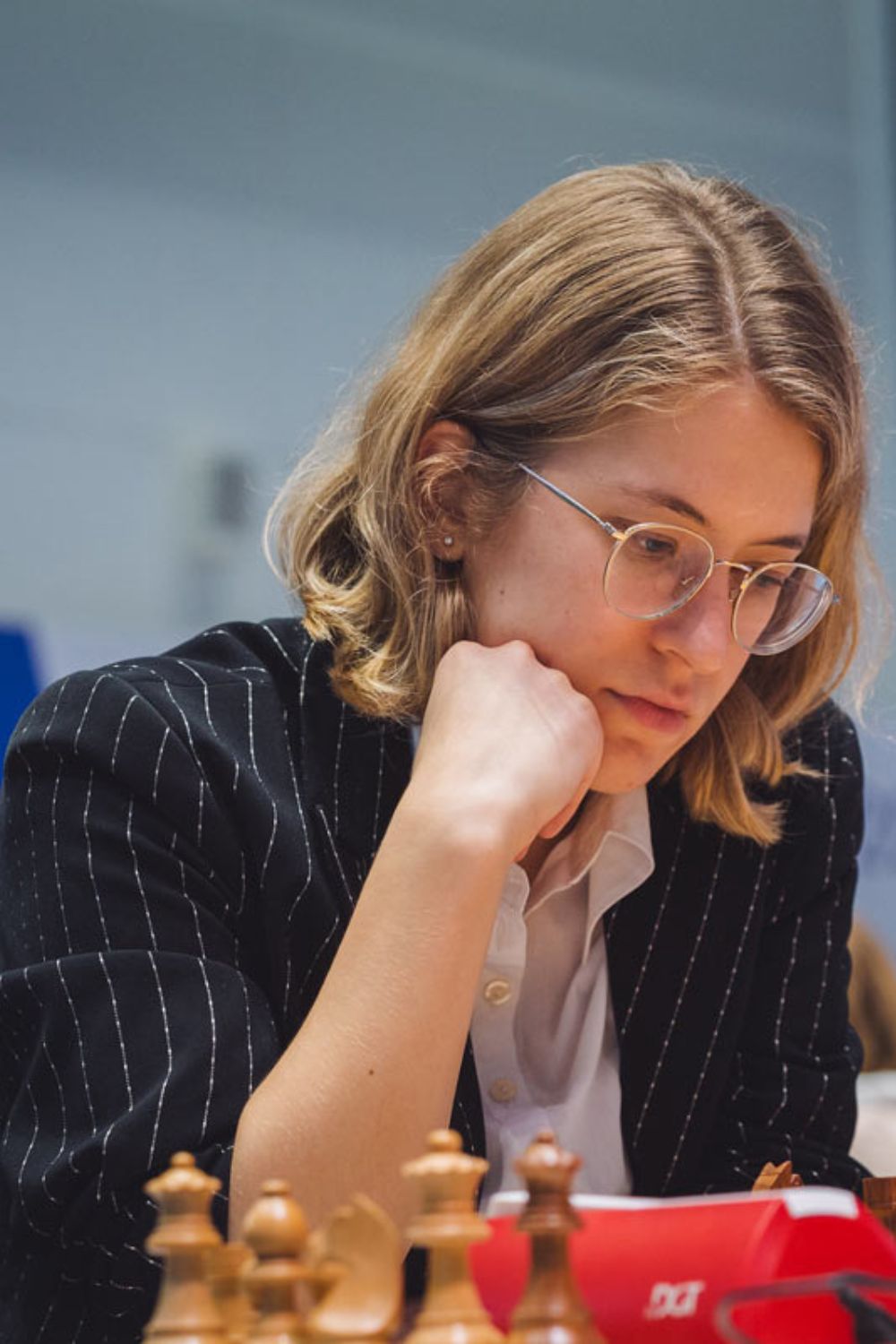 Likewise, Stavroula won the Italian Women's Team Championship, where she played two games and won in both of them.
Most importantly, Stavroula Tsolakidou was the number one Greek female player of 2018. Also, she was voted the 'Most Elegant Woman Chess Player of Recent Times' by the internet community.
On February 10, 2023, Alice Lee defeated IM Staroula in the 1000 GMs group.
Lee won five straight games earning her IM norm with a blistering 7/1/2/9 performance.
10. Anna Zatonskih
Anna Zatonskih is the 10th-ranked hot chess player on our list. The 44 years old beauty is attractive and a talented chess player.
Anna holds the title of International Master and Woman Grandmaster. Similarly, the Ukrainian four-time U.S. Women's champion coaches and competes in international tournaments worldwide.
It seems chess runs in her DNA because her parents are professional chess players.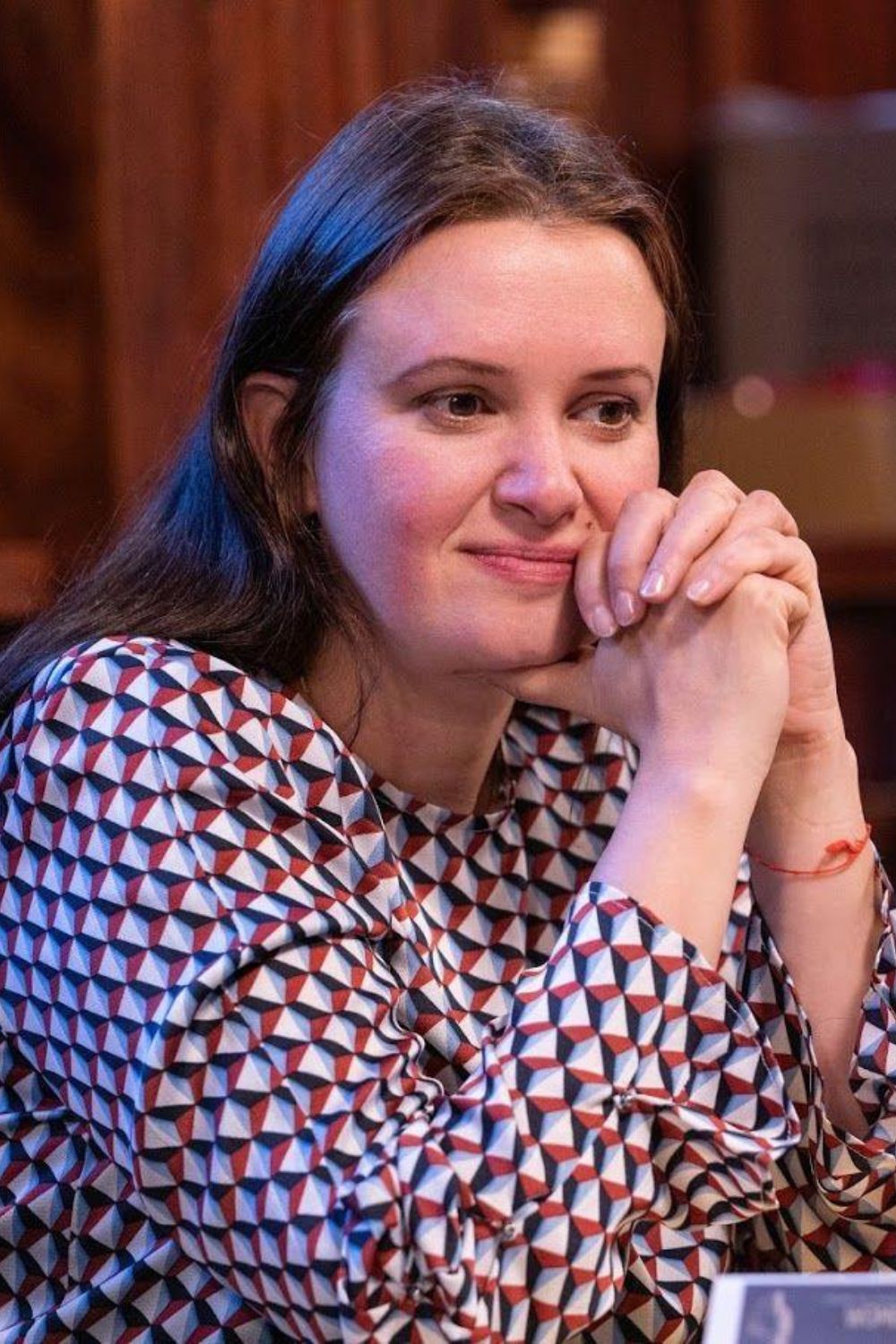 Her father is rated 2300, whereas her mother is a candidate master. Likewise, you would be astonished to know that Zatonskih beat her mother at 14.
Similarly, she played on the 2008 U.S. Olympiad team that later won Bronze.
She defeated the defending U.S. women's champion, Irina Krush, in a playoff held with the "Armageddon" format.
Zatonskih is married to Daniel Fridman, also a chess player. The pair have a daughter Sofia and a son Joshua.
Anna faced her long-term rival, Irina Krush; however, she had to settle for a draw.
As one of the four Americans, Zatonskih was one of the chess players who participated in the 2022 FIDE Women's World Rapid championship.
She had to settle for a draw while playing against GM Harika Dronavalli on the sixth board.
9. Ayelén Martinez
Stepping at number nine on the hot chess players list, we have Ayelén Martinez.
The highly talented women chess player is known for her chess skills and beautiful looks. Moreover, she is also an Instagram model (@ayelenchess).
Martinez is the Woman International Master (WIM) with a rating of 2279.
She also holds multiple Argentinian champion titles and has been a member of the Argentina Olympic team since 2012.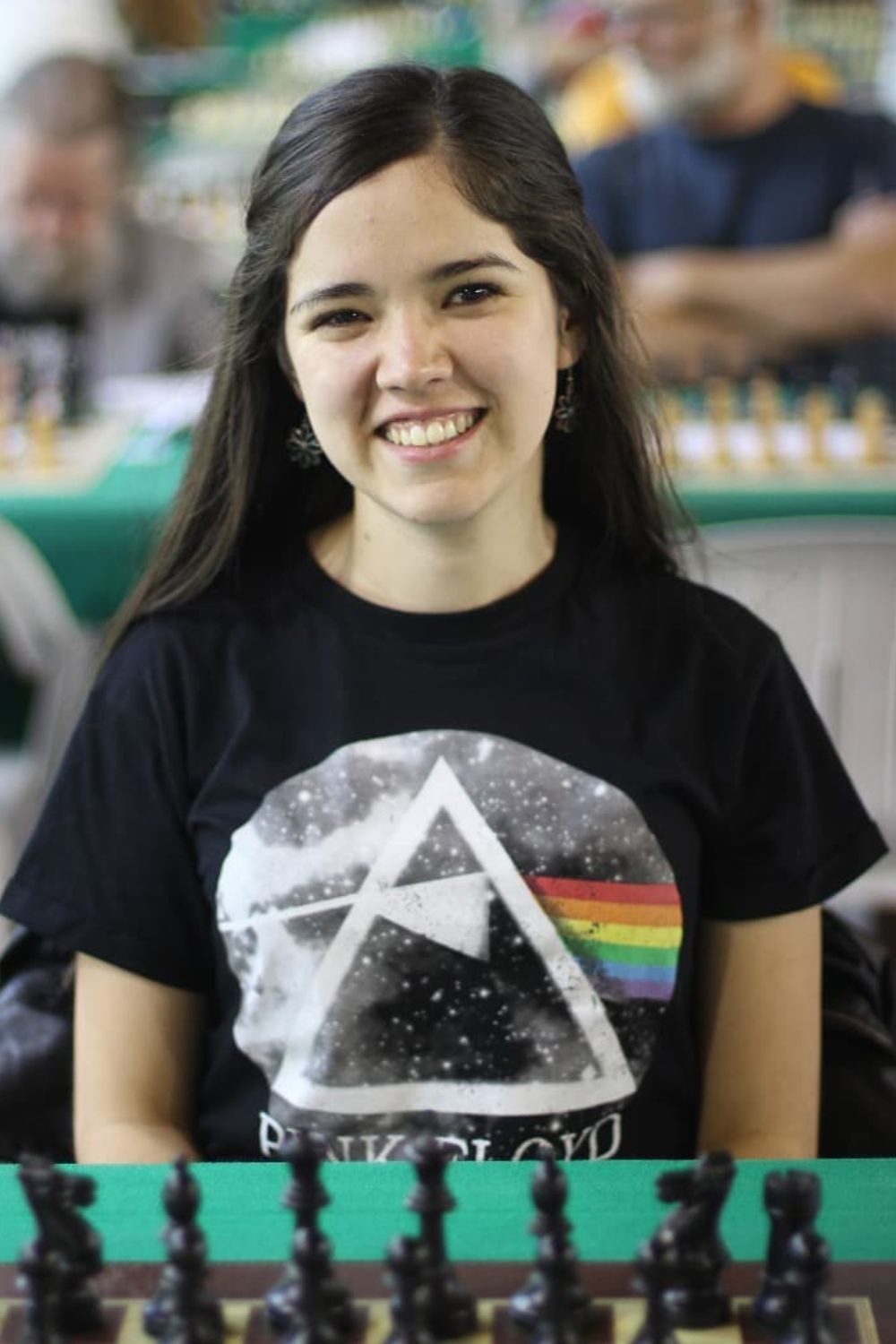 Moreover, she gives coaching lessons to both adults and school students.
Martinez provides online lessons for blind people, interested players, and Spanish players simultaneously.
She represented Argentina at three Chess Olympiads (2012-2016). Martinez debuted at the Women's Chess Championship in Tehran, losing to Zhao Xue in the first round in 2017.
8. Anna Rudolf
The 35 years old Anna Rudolf is a Hungarian woman chess player who holds the FIDE titles of International Master and Woman Grandmaster.
Rudolf is stunning and has a big following on Instagram (@annarudol_chess) (78.6k as of Feb 2023).
She is also a popular chess sensation since she has worked as an analyst and commentator at multiple tournaments.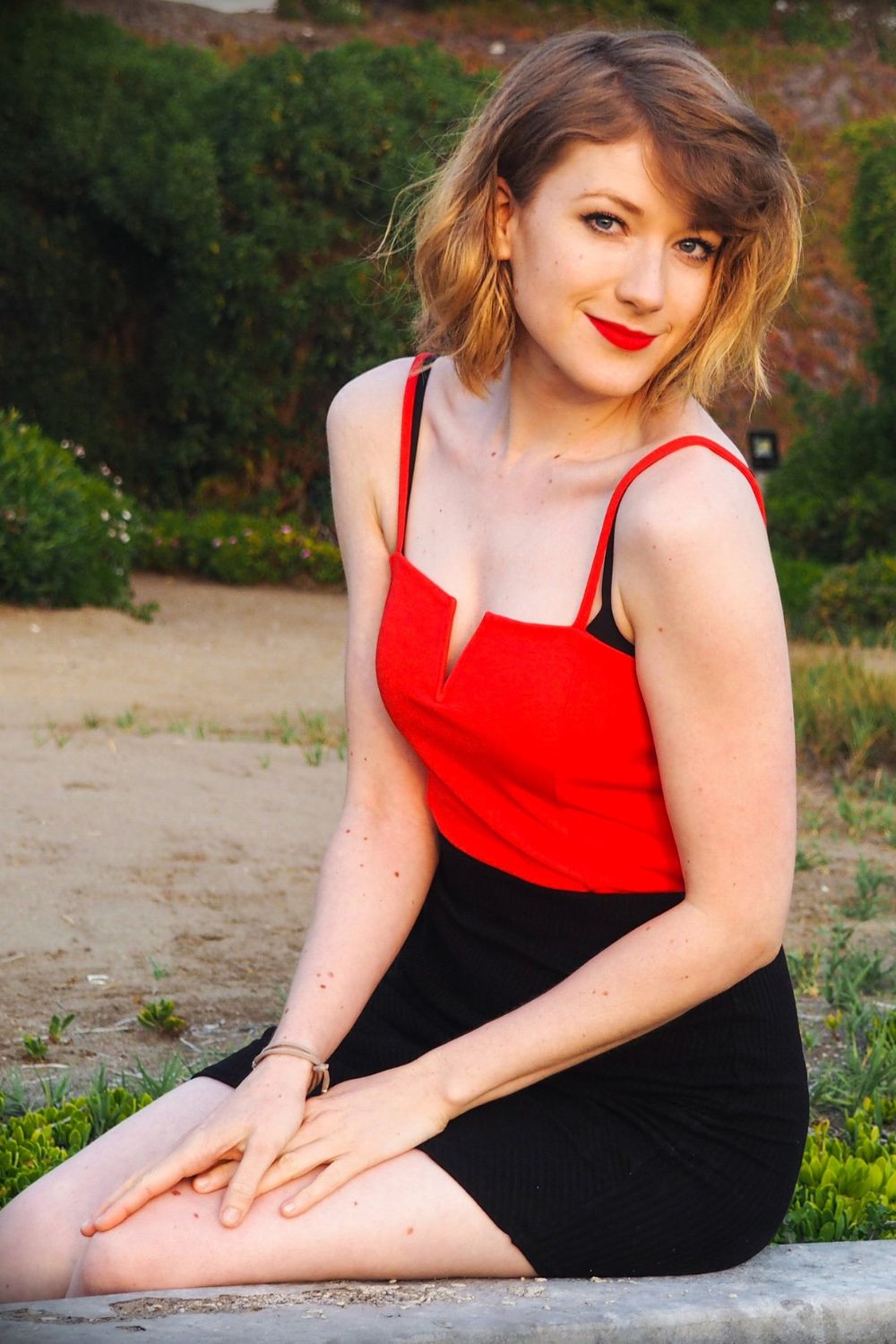 Except for her chess career, she is a TV reporter, chess broadcaster, freelance edutainer, and Yoga/Zumba aficionado.
After qualifying for the World Youth Chess Championships, Rudolf succeeded at a young age; she finished in the top ten under-12 girls' division (1999).
She became a three-time girls' national champion at the under-12 and under-16 youth levels and the under-20 junior level in Hungary. In conclusion, Rudolf is a beauty with talent and dedication.
7. Anna Ushenina
Anna Yuriyivna Ushenina is a Ukrainian chess Grandmaster who was the Women's World Chess Champion from 2012 to 2013.
Besides having a smart brain, Anna is equally blessed with beauty. Her sheer presence on the chessboard will be enough to take your breath away.
Her killer eyes have an intimidating effect on her opponents. Wherever she goes, peoples admire her presence and attractive looks.
Ushenina won the European Women's championship in Mamaia. This is just the tip of the iceberg; she holds multiple titles and prestigious awards.
She was part of the Ukraine team that won the gold medal at the Women's event at the 44th Chess Olympiad in 2022.
In FIDE rating, she stands at 2454 as of February 2023.
6. Antoaneta Stefanova
The Bulgarian hottie Antoaneta Stefanova is ranked sixth on the hot chess players list.
Stefanova's charming face and heart-racing eye contact will leave a lasting mark on her spectators.
She is a chess Grandmaster and Women's World champion (2004 to 2006).
Stefanova represented Bulgaria in the Chess Olympiad in 2000 and Bulgaria in the Women's Chess Olympiad in 1992.
Most importantly, Stefanova is an eye-catching chess champion, and a Parliament member for There Is Such A People.
She was also nominated as the party's candidate for the prime minister position.
5. Elisabeth Pähtz
Ranked fifth on the top hot chess players list is Elisabeth Pähtz. Pähtz is an attractive professional chess player known to shine on the chessboard and the spectator's eyes.
She holds the FIDE titles of International Master and Woman Grandmaster. Pähtz also won the German Women's chess championship in 1999.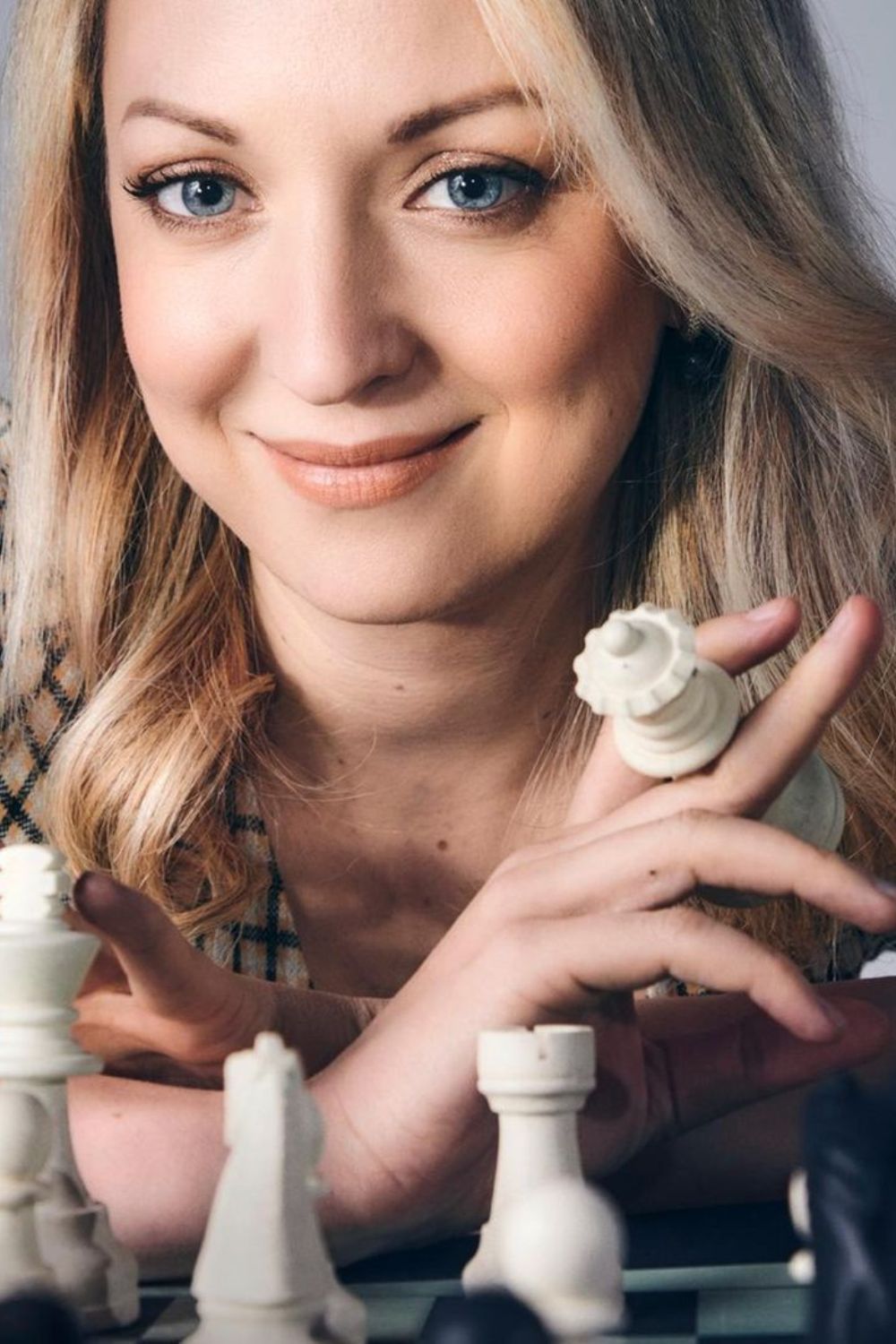 She became the World Youth champion of girls under-18 in 2002 and the World Junior Girls champion in 2005.
Pähtz won the bronze medal in the women's World Rapid Chess Championship in 2017, followed by the European Women's Championship in Rapid Chess in 2018.
Also, she won the bronze medal in the women's European Individual Chess Championship 2019.
She became the first German woman to become Grandmaster after FIDE made an individual decision on her case on December 2022.
4. Tatiana Kosintseva
Tatiana Anatolyevna Kosintseva is a Russian professional chess player who holds the title of Grandmaster by FIDE.
Kosintseva is a two-time European Women's champion and a three-time Russian Women's champion.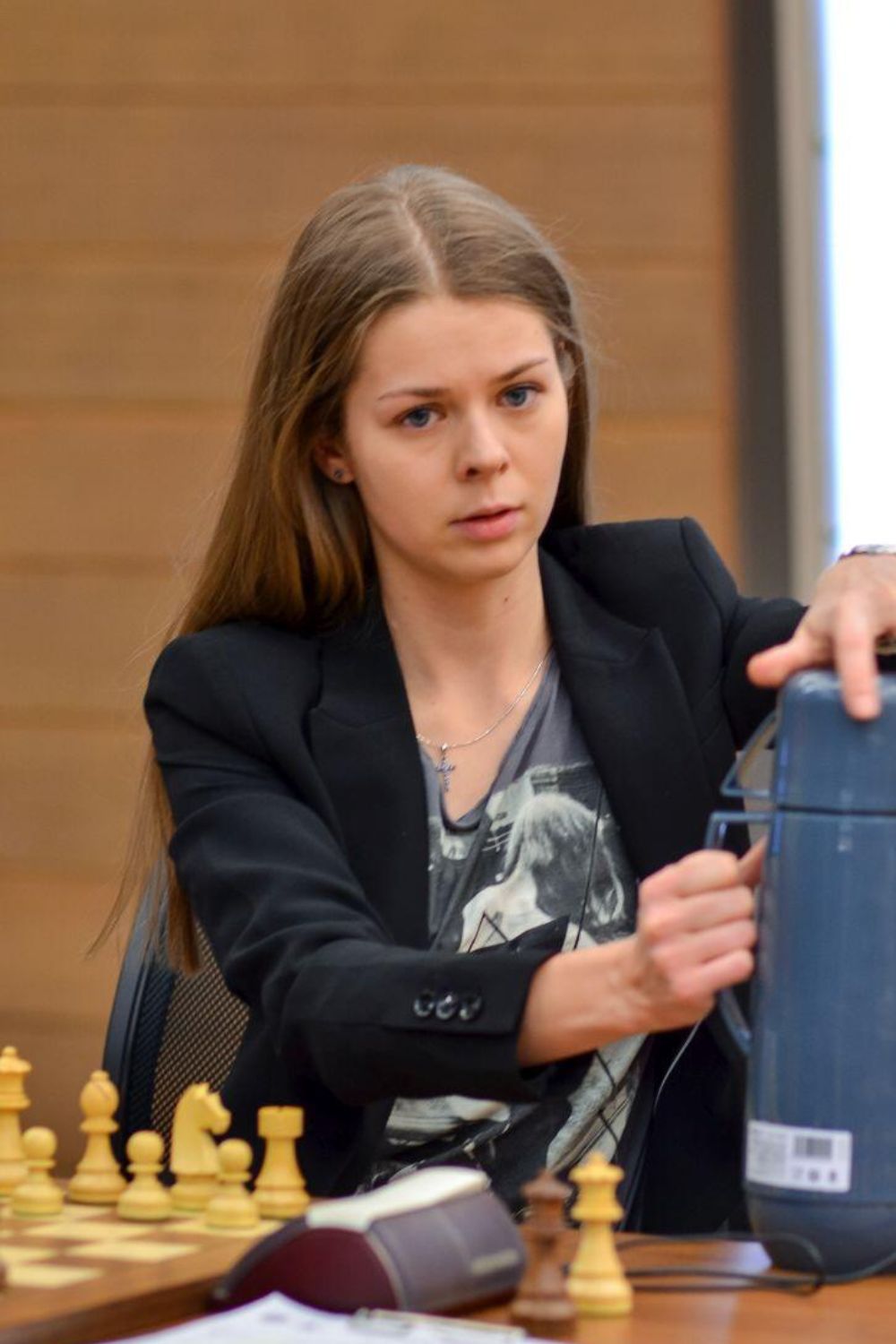 Kosintseva's blue eyes and charm are enough to catch spectators' eyes and hearts.
The 33 years old Anna Olehivna Muzychuk is a Ukrainian chess Grandmaster.
Muzychuk is the fourth Woman to cross the 2600 Elo rating mark. In July 2012, she successfully achieved a rating of 2606.
Anna won the Women's World Rapid Chess Championship 2016 and the Women's World Blitz Chess Championship 2014 and 2016.
2. Dorsa Derakhshani
Iranian girls are famous for their appealing looks and sharp features, and Dorsa Derakhshani proves it to be a fact.
Given her pleasing personality and heart-racing body language, she falls at the number two spot on today's listing.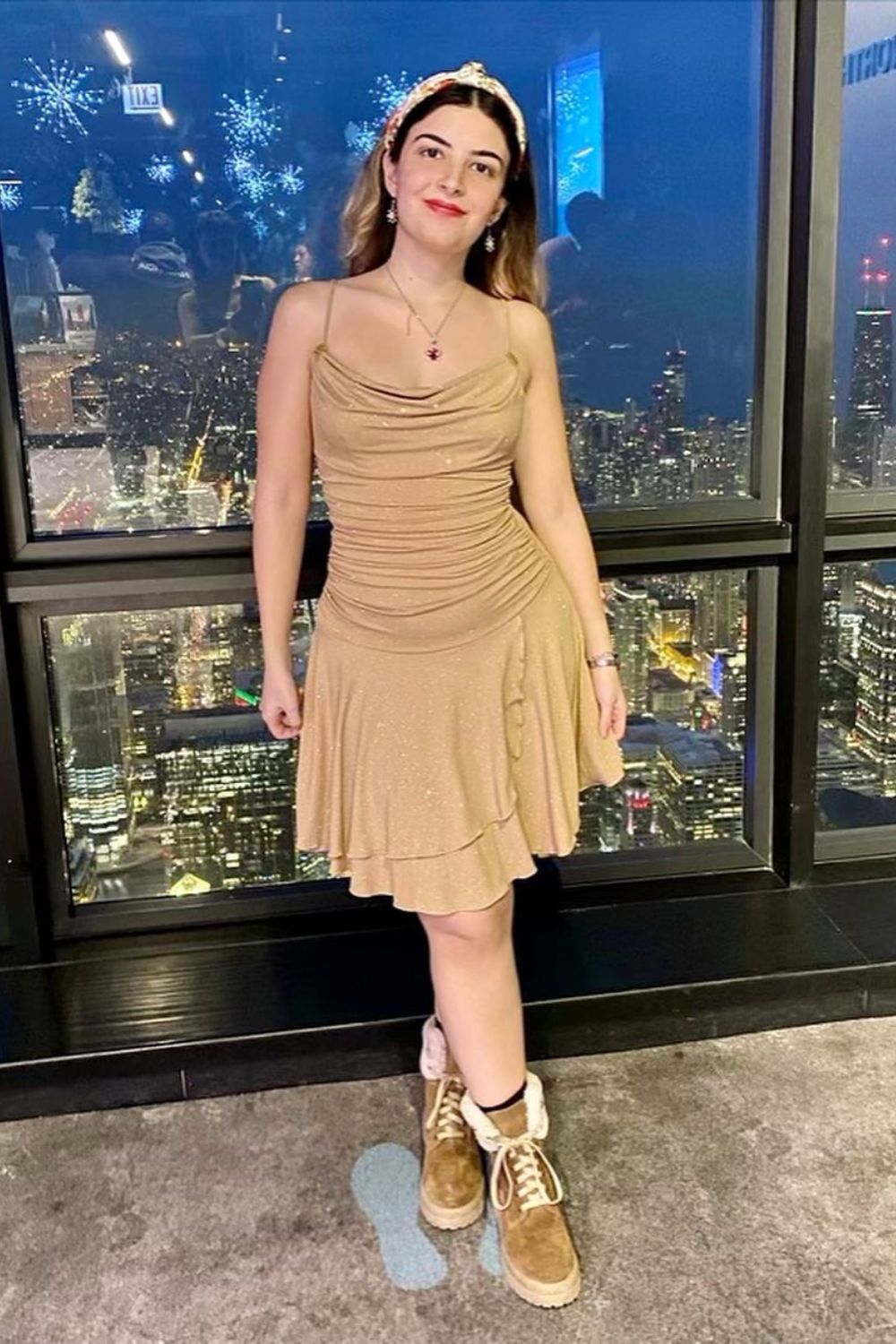 She is an Iranian professional chess player representing the United States.
Dorsa started playing for the United States after Iran banned her from playing for the Iran national team or any tournaments in Iran after she played in the 2017 Gibraltar Chess Festival without wearing a hijab.
Dorsa bagged the Asian Youth Chess Championships gold medal three times (2012, 2013, and 2014). She is also a journalist for FIDE.
She graduated Magna Cum Laude from St. Louis University in 2022. As of 2023, she is admitted as a medical student at University of Missouri School of Medicine.
1. Alexandra Botez
Not just for Canada but also the world, Alexandra Botez is the hottest professional chess player. She ranks number one in the top hot chess players list.
Botez is a professional player, commentator, Twitch streamer, and YouTuber.
She streams and posts videos relating to chess on both platforms. Also, she has 625k followers on her Instagram (@missbotez) as of Feb 2023.
The American-Canadian chess player became a five-time Canadian National Girls champion and won the U.S. Girls Nationals at age 15.
She holds the International Chess Federation title of Woman FIDE Master. Also, she achieved her highest FIDE Elo rating of 2092 in 2016.
On May 1, 2022, Botez earned $456,900 on a live poker stream presented by the Hustler Live Casino, featuring streamers and pros.
On February 23, 2023, she defeated Magnus Carlsen in chess after numerous tries and severe handicaps.
However, Alexander had an advantage, while Carlsen was given a time disadvantage, but he decided to remain focused and simply wanted to play fast.
After winning, Alexander screamed in delight and updated on Twitter with the caption, "Never rematching so that I can say last time we played, I won."
Conclusion
We have landed at the end of the hot chess players list. However, despite the rating, all the chess players mentioned above are highly talented and beautiful. No one mentioned above is less than anyone in any way.
We hope you enjoyed our today's listing. Also, stay tuned to our website to be informed about similar content. Until next time!