Oleg Markov seems to be very happy with his long-term girlfriend, Becky Kay. However, fans on the internet have been curious if the couple is married or only dating.
Following a dramatic comeback to the Australian Football League, the athlete has been searched about a lot.
Despite being in a very public relationship with Kay, the fans are eager to know if the athlete is married to his long-term girlfriend or if they're still only dating.
Oleg Markov is a professional Australian Rules Footballer who plays for the Collingwood Football Club in the Australian Football League (AFL).
With their roots in Vitebsk, Belarus, Markov's parents moved to Adelaide when the athlete was only ten months old.
Following his 2015 draft by Richmond, Markov made his AFL debut in the 2016 season against Western Bulldogs in round 16 at the Etihad Stadium.
After suffering a series of injuries that resulted in mediocre performances from 2017 to 2020, the halfback requested Richmond for a trade to the Gold Coast. In his five years at Richmond, Markov managed to play only 23 games.
Despite signing a two-year contract with Gold Coast in 2021, Gold Coast delisted Markov in October 2022.
However, on 13 September 2023, following an impactful home and away season with Collingwood, Markov signed a one-year deal with the team.
Who Is Becky Kay? Oleg Markov Girlfriend
Oleg Markov has been dating his girlfriend, Becky Kay, for over two years now. However, the couple seems like they are yet to get married.
Becky Kay is an Australian professional golfer. As an amateur, Kay represented Australia 12 times while earning a Karrie Webb Series scholarship.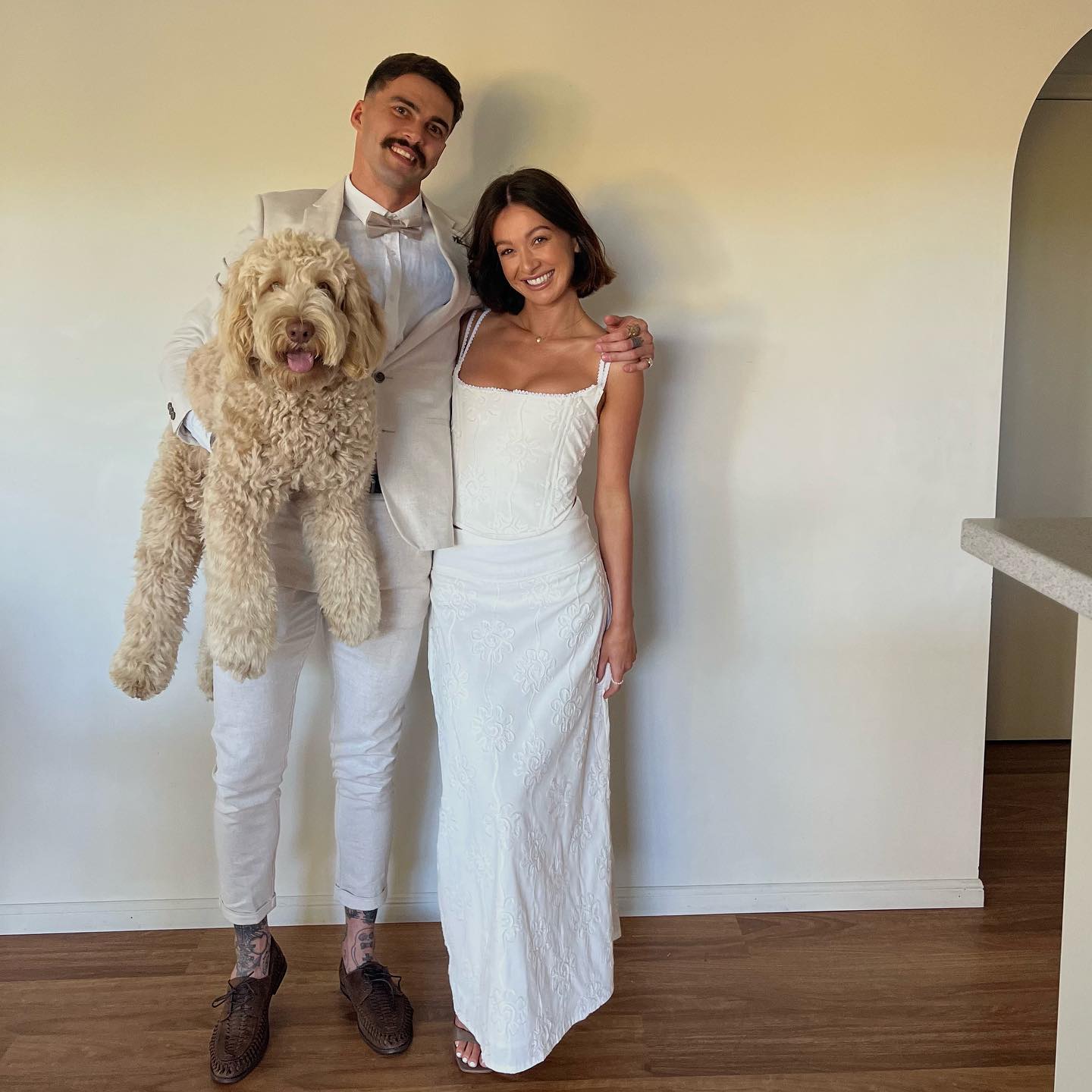 Furthermore, at the age of only 19, in 2018, Kay was the first woman ever to play the Queensland Open. In its 94-year history, no female had participated in the competition before.
Playing off the men's tees, Kay managed to beat 19 male pros and amateurs after pairing rounds of 75 and 77 to finish 10-over and tied for 113th.
Despite not playing as well as she would have liked, the golfer certainly managed to make a name for herself. Additionally, she called it an experience that money couldn't buy.
However, after less than 3 years in 2020, the Queensland Open saw six women tee off.
At the age of 19, she managed back-to-back wins at the Riverdale Cup, SA Amateur, and WA Amateur. Moreover, she also represented Australia at the World Amateur Teams Championship that was held in Ireland.
According to her LinkedIn profile, as of March 2023, the promising young golfer works with Channel 7 Television as a sports sales coordinator.
However, her love for golf has not faded away. Her Instagram bio reads, "Plays golf sometimes". Her Instagram posts also suggest that golf is still very close to her heart.
When Did They Start Dating? Are They Married
There is no exact information available on when the couple started dating. However, their social media posts suggest their relationship began sometime in the March of 2021.
According to their Instagram profile, both the athletes posted the same picture indicating the start of their relationship.
Following their first post together, the romantic couple has been featured numerous times on each other's Instagram and social media.
It is difficult to speculate if the couple is married or not. However, their social media posts do not indicate that they're a married couple.
Nonetheless, there are speculations that the couple might have been involved in a private wedding ceremony.
Yet their reluctance to hide their relationship from the fans would suggest that they would prefer a very public wedding, or at least let the fans know that they're married.
Frequently Asked Question
Who is Oleg Markov Girlfriend?
Oleg Markov Girlfriend is Becky Kay.