Is Bruce Brown Lana Rhoades' baby daddy? The fans' speculation has become prominent news headlines, capturing mass curiosity.
After Lana shared a picture with his almost ten months old kid, the questions about the son's father flared up.
As per Lanna's statement, the baby's father is an NBA player, but she did not reveal the baby's name.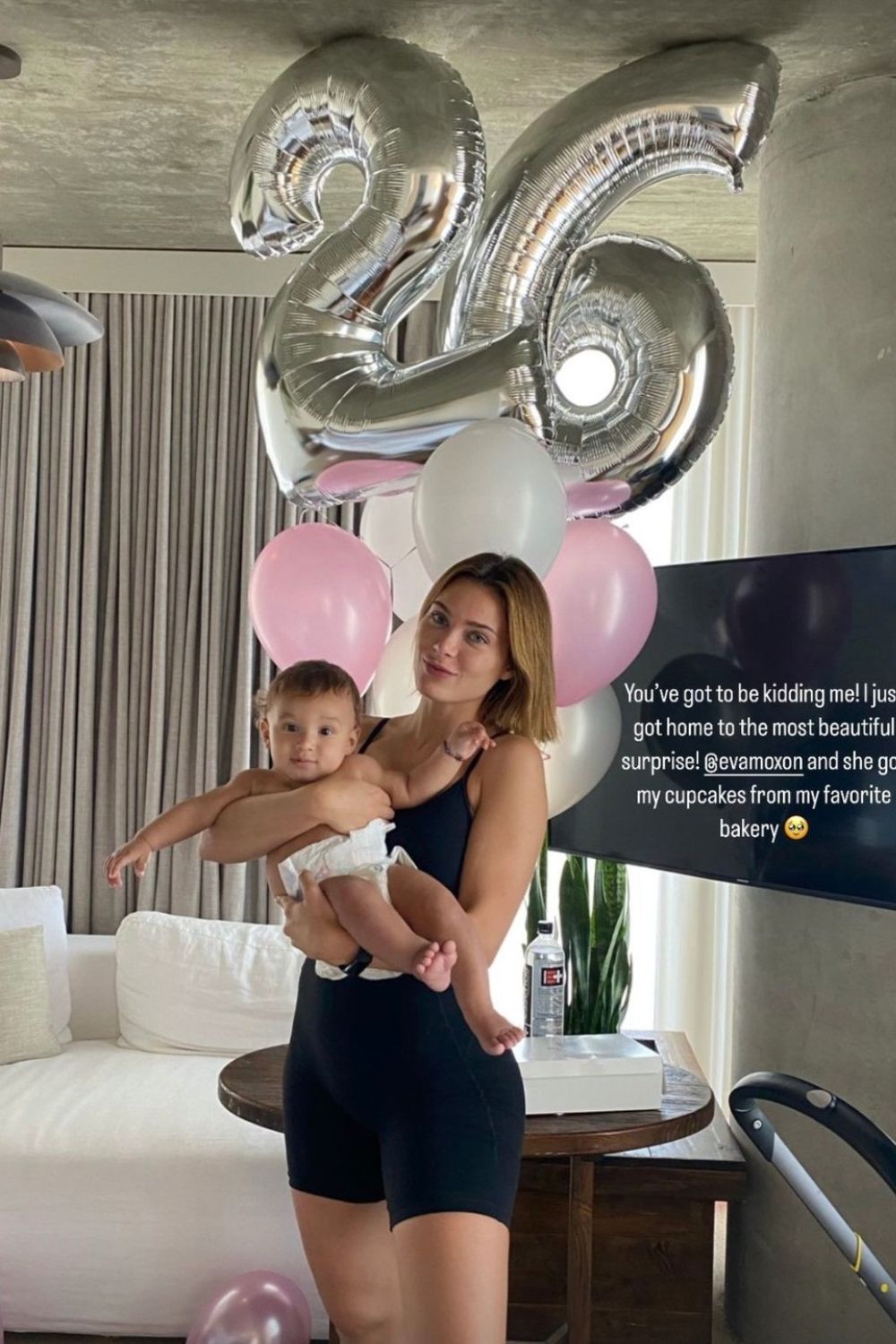 The fans were speculating their reasonings between Blake Griffin and Kevin Durant to be the baby daddy.
However, the "Impaulsive" episode of Paul Logan dunked all the doubts by mistakenly slipping Blake's name in his podcast, although it was beeped.
But fans held the Clip and ensured that the baby daddy's name was Blake, although Lana made a plot twist recently and posted a story about Bruce Brown.
Fans now have turned their speculations toward Bruce and are sure he is the baby daddy.
Blake Griffin
Blake, an Oklahoma native, was born of Afro-Haitian descent to his parents, Tommy and Gail.
He was homeschooled with his older brother, Taylor, by their mother, Gail, till eighth grade, and for his collegiate basketball career, he went to the university of Oklahoma.
The NBA star finally made it to his NBA dreams after his 2009 NBA Draft as a first pick overall in the first round.
Griffin has attained fame and dated the most known celebrities, including Kendal and Madison Beer.
Blake has the most colorful dating life because his hookups and flings rumors are always on the front page.
Fans have been speculating about Lana's son's facial features, which seem identical to Blake's.
Bruce Brown
Bruce is an NBA player for the Denver Nuggets of NBA and made his NBA debut on October 17, 2018, against the Brooklyn Nets.
On November 23, 2022, the NBA star recorded a triple-double with 17 points, 13 rebounds, and 10 assists during a win against the Oklahoma City Thunder.
The player is not transparent about his relationships as much as he is about his career, so there is no information about his ex or present girlfriend.
But the fans have put Bruce on the spot due to Lana's story on her Instagram handle, where she posted his NBA post with clapping emoticons.
Which took the internet by whirlpool, and fans now confirmingly call Bruce the father of Lana's son, Milo.
Lana Rhoades
Lana is a former adult film star who gave birth to her son, Milo, on January 7, 2022, but did not reveal the baby's name by then.
Lana's birth name is Amara Maple resides in Los Angeles, California, and has previously worked as a model for Playboy magazine.
Brazzers hired Lana as a marketing consultant in 2020, before which she has also named the most searched Pornhub star, with 345 million views.
Rhoades has a flourishing career as she co-hosts the 3 Girls 1 Kitchen podcast and has a lingerie line with Yandy.
After the birth of her firstborn, Lana revealed the baby's father was an NBA star through her TikTok post.
Fans took the matter, revealed two names as the confirmed baby daddy, and agreed on Blake Griffin as the father.
Although this cannot be the last nail in the coffin till Lanna herself agrees or reveals the actual name of her baby's father.
Till then, fans are sure of Blake to be the baby daddy, as one Twitter user writes, "dis baby look more like blake griffin then lana rhoades looks like Lana Rhoades."