Is Mike Yastrzemski Related To Carl Yastrzemski? Mike Yastrzemski is the proud grandson of Hall of Fame player Carl Yastrzemski.
His last name is often connected with his grandfather's legacy, significantly influencing Mike's career.
Mike formed a strong support network that is important for his success.
Mike expresses his gratitude for having such a supportive family, who have been there for him during challenging times in the minor leagues.
Moreover, his maternal grandmother, Mimi, also holds a special place in his heart and often blesses him before games.
Family is valuable to Mike; his mother instilled that value in him.
Carl Yastrzemski Related To Mike Yastrzemski
Carl Yastrzemski, in full Carl Michael Yastrzemski, (b. August 22, 1939, Southampton, New York, U.S.).
He married Carol Casper in 1960 and later married his second wife, Nancy Benson, in 2002.
With his first wife, Carl had four children named Sue, Kara, Mary Ann, and Mike.
Among these, Mike, also known as Carl Michael Yastrzemski Jr., played college baseball for the Florida State Seminoles and was drafted by the Atlanta Braves in 1984.
Later, Carl Michael Yastrzemski Jr. married Anne-Marie Yastrzemski, mother of Mike Yastrzemski.
Carl's grandson, Mike Yastrzemski, is also into baseball and was drafted by the Boston Red Sox in 2009.
Mike is also familiar with his grandfather, Carl Yastrzemski's legacy as he spent his 23-year career with the Boston Red Sox (1961–83).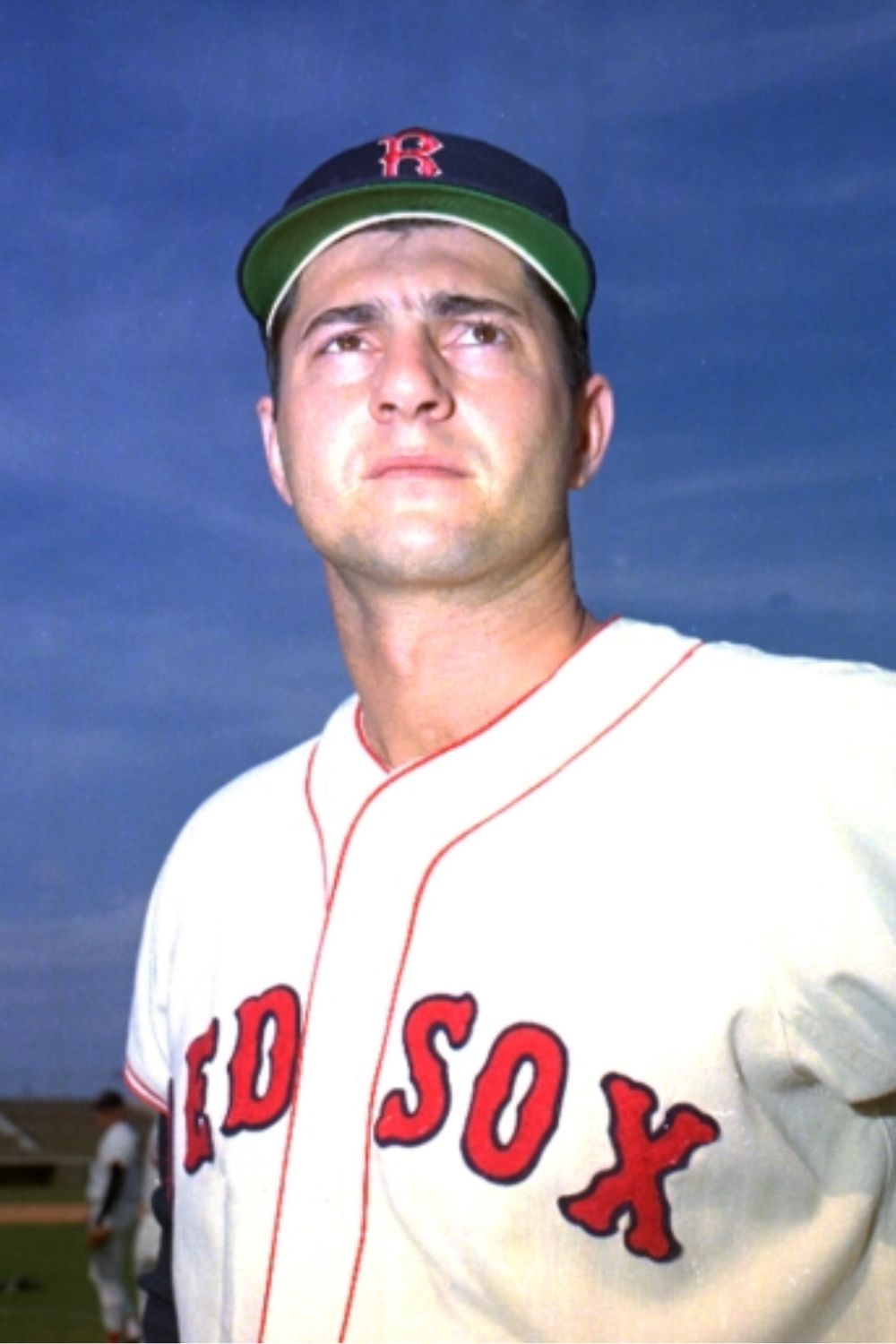 Carl Yastrzemski was one of the most durable and dependable players ever to play professional baseball, appearing in 3,308 games.
Yastrzemski replaced the legendary Ted Williams for the Red Sox. Although his career batting average (.285) was not outstanding, he had 3,419 hits, the eighth-highest total in the history of MLB baseball at the time of his retirement.
Mike Yastrzemski led the league in runs scored, hits, on-base percentage, and slugging percentage, earning the title of MVP.
Carl Yastrzemski won seven Gold Gloves and was elected to the Baseball Hall of Fame in Cooperstown, New York, 1989.
Mike Yastrzemski Proud Grandfather Carl Yastrzemski
Carl, a veteran in the sport, has seen it all and is immensely proud of his grandson's progress, who is following the same path.
In a significant moment, on September 17, 2019, during his first game at Fenway Park as a member of the Giants, Mike Yastrzemski had a notable performance, going 2-for-7 with a home run and a double.
In the next series game on September 18, 2019, Carl Yastrzemski threw the ceremonial first pitch to his grandson Mike, creating a unique family connection at the iconic ballpark.
This is a significant moment for Carl, as he is Fenway Park's all-time leader in hits, doubles, and RBIs.
Moreover, The Red Sox honored him with a statue outside Fenway Park on September 23, 2013.