Interestingly enough, Ja Morant, one of the NBA's most promising players, has been suspended from the NBA 2K as well following his viral Instagram Live video.

The cowboy of the NBA found himself in hot water in March when he was suspended after an Instagram live. Once again, Morant was caught in a live-streaming video of himself holding a gun in May.
The aftermath of the incident has been overwhelming to the Grizzlies' point guard, as he has been flooded with negative remarks by the fans and supporters.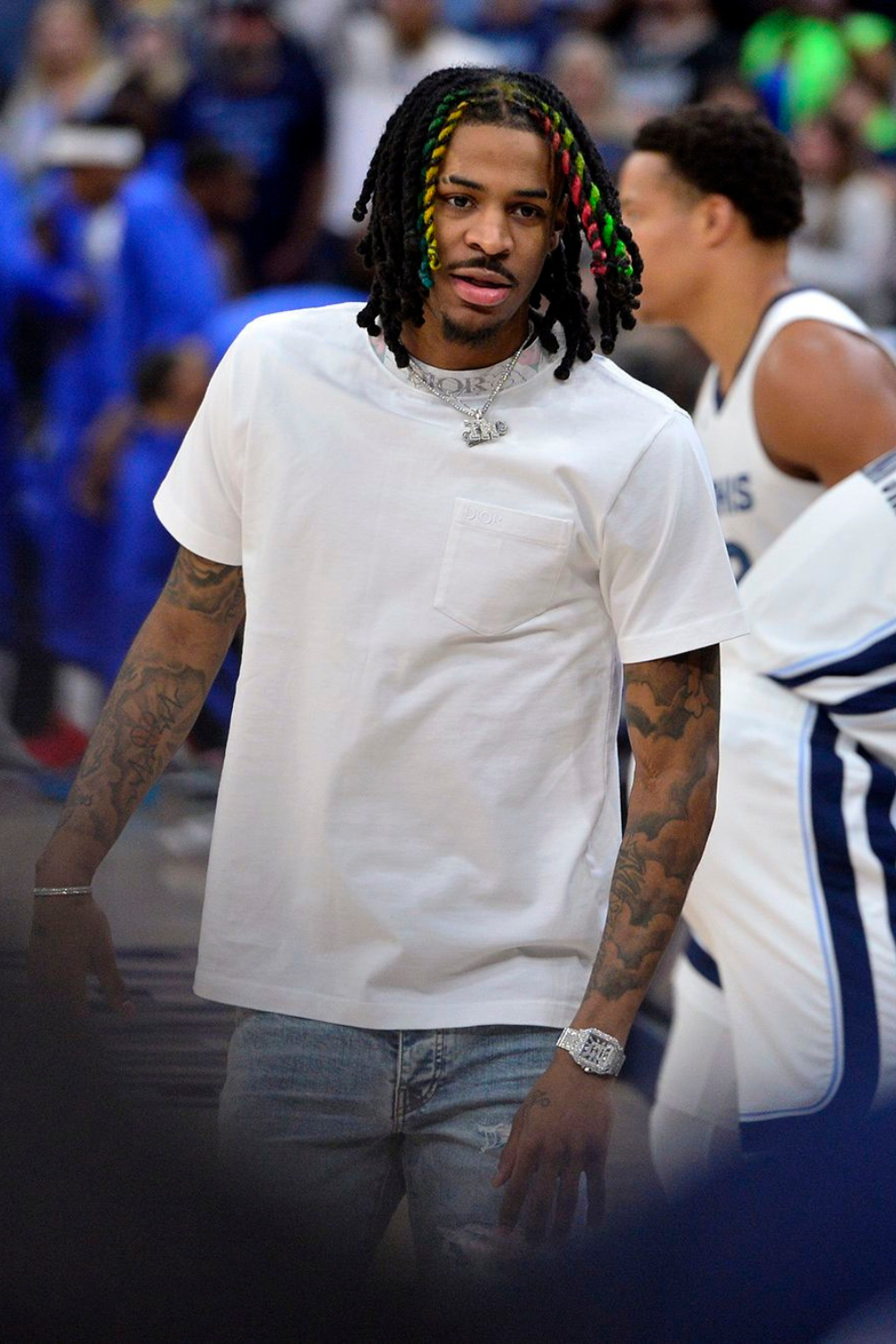 The incident caused widespread concern and raised questions about his judgment and responsibility as a public figure.
The rise of Ja has not been without its share of scrutiny. Since his early days in the league, fans have taken note of his behavior, which clearly reflects his admiration for hip-hop music.
However, it is important to acknowledge that he has crossed a line that sets him apart from many of his peers in expressing this influence.
What Exactly Happened?
On 13 May 2023, the Grizzlies star was caught appearing to brandish a handgun in an incident that is eerily similar to the one that caused his previous suspension.
Morant and a group of friends, including 'Tap,' the founder of the 'My Brothers No Other' brand, which Morant is closely associated with, visited a jeweler in Atlanta during the afternoon.
Among them was Darnell Cowart, a former teammate of Morant's at Murray State who currently plays for the Memphis Hustle of the G-League.
Soon after, a lively Instagram session began with Morant and 'Tap' cruising around in a car.
Morant was behind the wheel while 'Tap' sat in the passenger seat, and the duo was enjoying the beats of NBA YoungBoy.
It was apparent that they were in a relaxed and carefree mood, just grooving to the music without a care in the world.
Aftermath of Incident
With his future still bright in the league, Morant was making waves in the basketball world.
In a sudden turn of events, it seems like it all has collapsed. He lost his significant contract extension with his team for five minutes of fun.
Last summer, he signed a designated rookie max extension with Memphis, which was worth a staggering $192.2 million over five years.
The number could've increased to $231.4 million over the five years if Morant would've received a second consecutive All-NBA designation.
Well, now that went down the gutters.
He is also on the verge of losing a lucrative Nike contract which will hit his bank balance just like his extension did.
Suspension From NBA 2k
On NBA 2k23, the version of Ja Morant had an overall 2k rating of 92 with an offensive threat build.
However, following the suspension, the video game also made changes reflecting the action of the Grizzlies.
Inside the game, Morant was wearing a suit and tie and was seated on the bench.
A picture of him on the bench went viral, and the Raphousetv took to Twitter to share a photo of Ja, which followed a lot of mocks from netizens.
Replying to the post, one user wrote, "He was promoted to viewers! Nice prob a 500k raise."
While some were saddened by the downfall of a promising young player who had just started his NBA career, there is still a chance he might bounce back.
We at playersbio believe that the player should not be judged by this incident and should be given another chance.