Jacob Wilson does not have a brother but has two younger sisters, Jaidyn and Jersi.
Contrary to their brother's passion, Jacob's sisters play soccer for their respective high school teams.
Despite their differences, Jaidyn and Jersi have always been very supportive of their brother.
Jacob Wilson, born on March 30, 2002, is an American baseball player who played collegiate baseball at Grand Canyon University (GCU).
In his freshman season as an Antelopes, he was named a Freshman All-American and earned All-WAC first-team honors.
And as a sophomore, he led the Lopes in hits (88) and doubles (18) and earned a first-team All-WAC at shortstop and All-Defensive Team mentions.
Prior to collegiate career, he played high school baseball at Thousand Oaks High School, where his father was the head coach.
Following his sophomore year at GCU, he was invited as one of three Lopes to the MLB Draft Combine in June 2023.
The Oakland Athletics selected Jacob with the sixth overall pick in the 2023 MLB draft.
Besides, Jacob has also played for the 2022 Collegiate National Team at Honkbalweek Haarlem.
Jacob Wilson Siblings: Brother?
Jacob is not known to have a brother but has two younger sisters. Athleticism runs in the Wilson family.
Both of his sisters are high school athletes and are very supportive of their brother.
Sister: Jaidyn Faith Wilson
Jacob's sister, Jaidyn, is three years younger than him. She is currently attending Gilbert Christian High School.
Currently a senior at GCHS, Jaidyn is a varsity soccer team member.
Sister: Jeris Grace Wilson
Jeris Wilson is five years younger than her brother, Jacob, and two years than her sister, Jaidyn.
Like her elder sister, Jeris attends Gilbert Christian High School and is currently in her sophomore year.
Moreover, she is also a member of the varsity soccer team.
Jacob Wilson Parents
Jacob was born into a Christian household of Jack and Julie Wilson. Jack and Julie have been married for 24 years as they tied the knot in 1999.
Jacob's father, Jack Eugene Wilson, is an American baseball coach and former MLB player.
After completing his high school at Thousand Oaks High School, he committed to play baseball at Oxnard Junior College.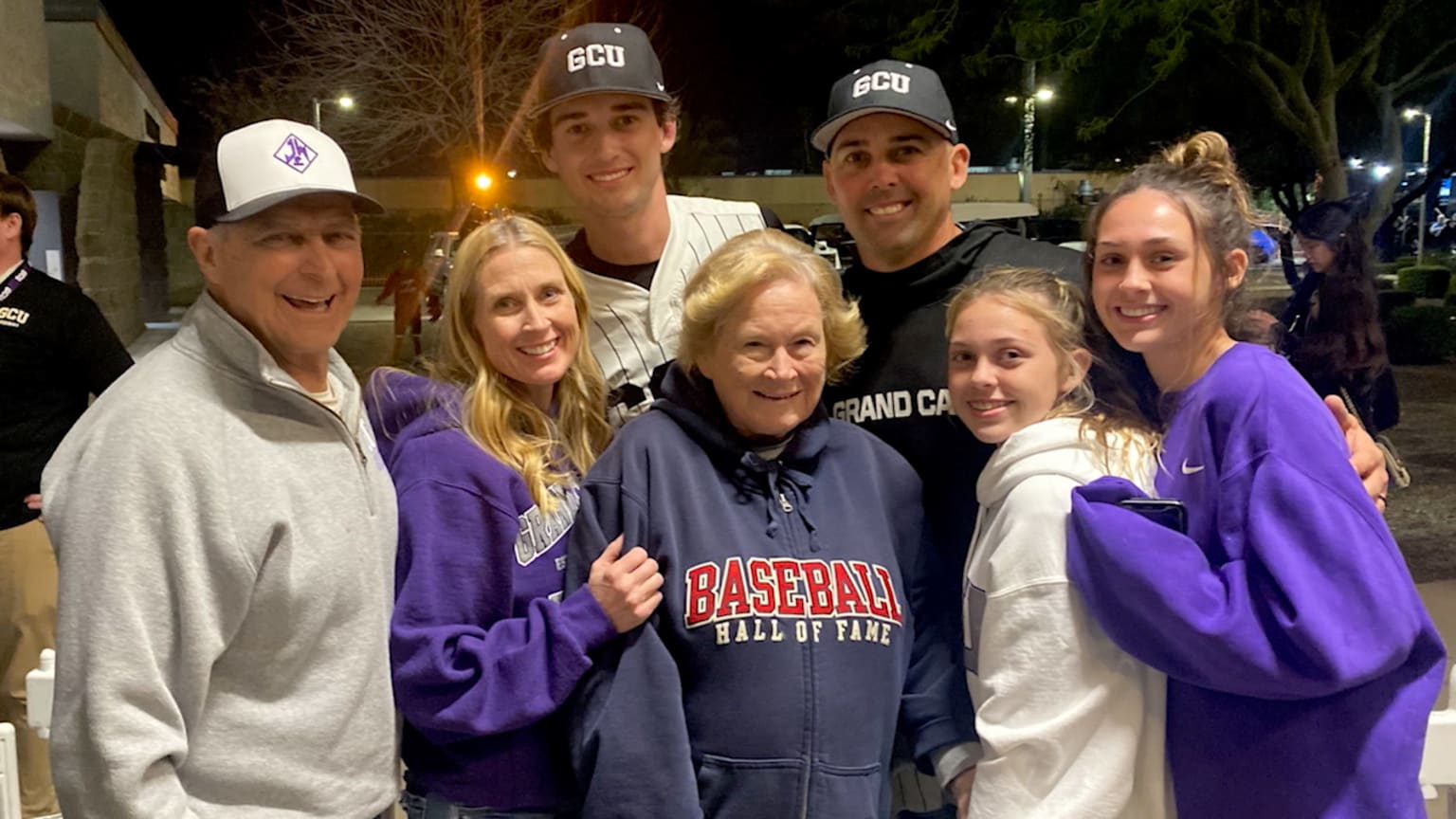 His professional career started after the St. Louis Cardinals selected him in the 1998 MLB draft.
Later he made his MLB debut in 2001 after he got traded to the Pittsburgh Pirates in 2000 for Jason Christiansen.
Similarly, Jack went on to play with Seattle Mariners and Atlanta Braves before hanging his jersey on September 25, 2012.
A few years following his retirement, he started his coaching journey at his alma mater, Thousand Oaks High School (2017-2021).
Moreover, he also coached national amateur talent with USA Baseball before realizing his current position as an assistant coach at Grand Canyon University on July 10, 2022.
In contrast, there is not much information available about Jacob's mother.
Jacob Wilson Girlfriend
The sixth overall pick of the 2023 MLB draft is in a relationship with Logan Cole.
Logan was born to her parents, Jason and Patty Cole, on December 6, 2003.
Her mother, Patty Cole, played softball at Pima Community College.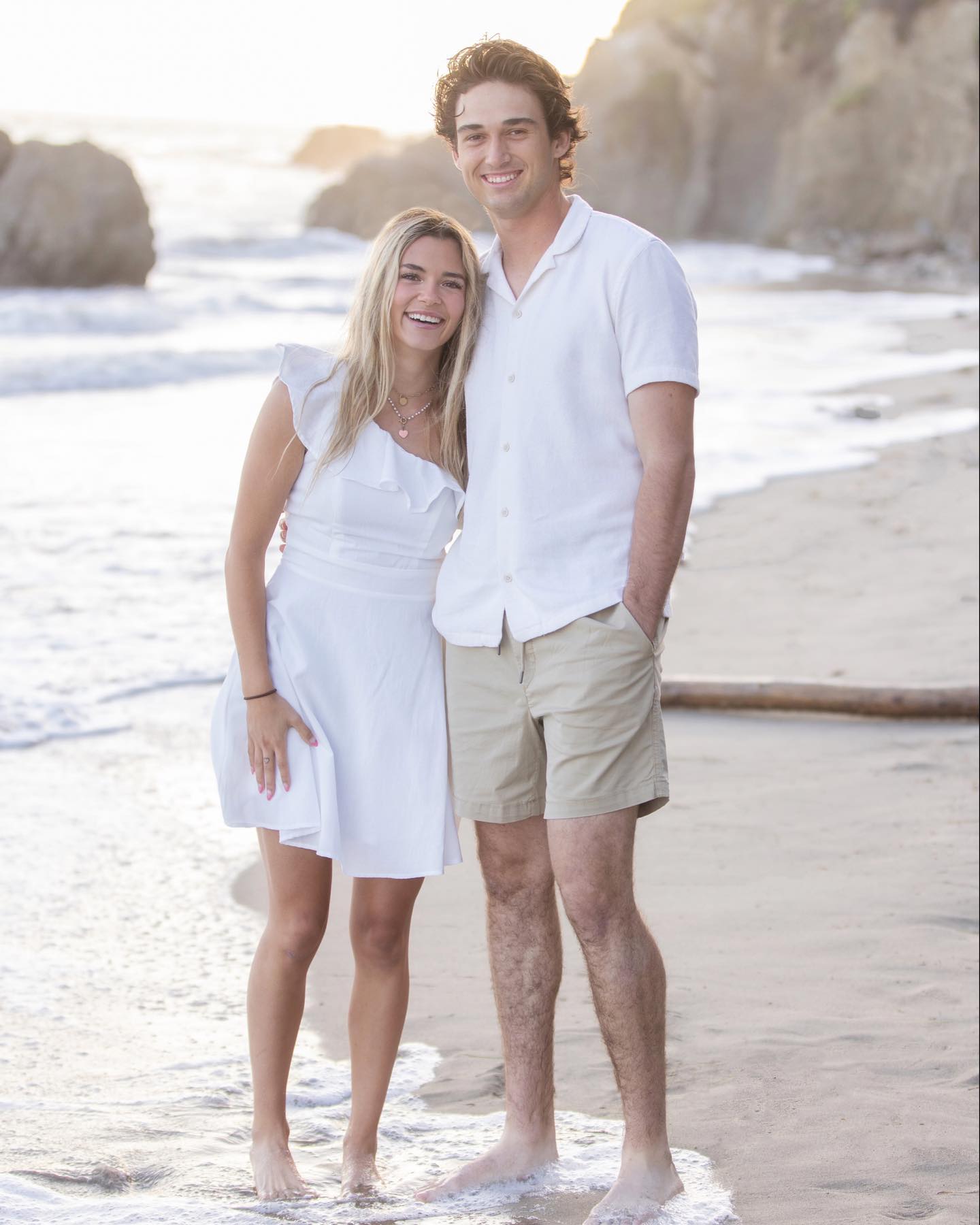 Following in her mother's footsteps, Logan also started playing softball at the age of nine.
She enrolled at Salpointe Catholic High School and was a member of the varsity softball team.
Moreover, she attends the University of Arizona and plays softball for the Wildcats.