The professional basketball player Tyrese Haliburton and his girlfriend, Jade Jones, are yet to be pronounced husband and wife. Seeing their closeness, though, fans assume they are husband and wife.
The college lovebirds do not shy away from showcasing their love for each other on their respective social media handles.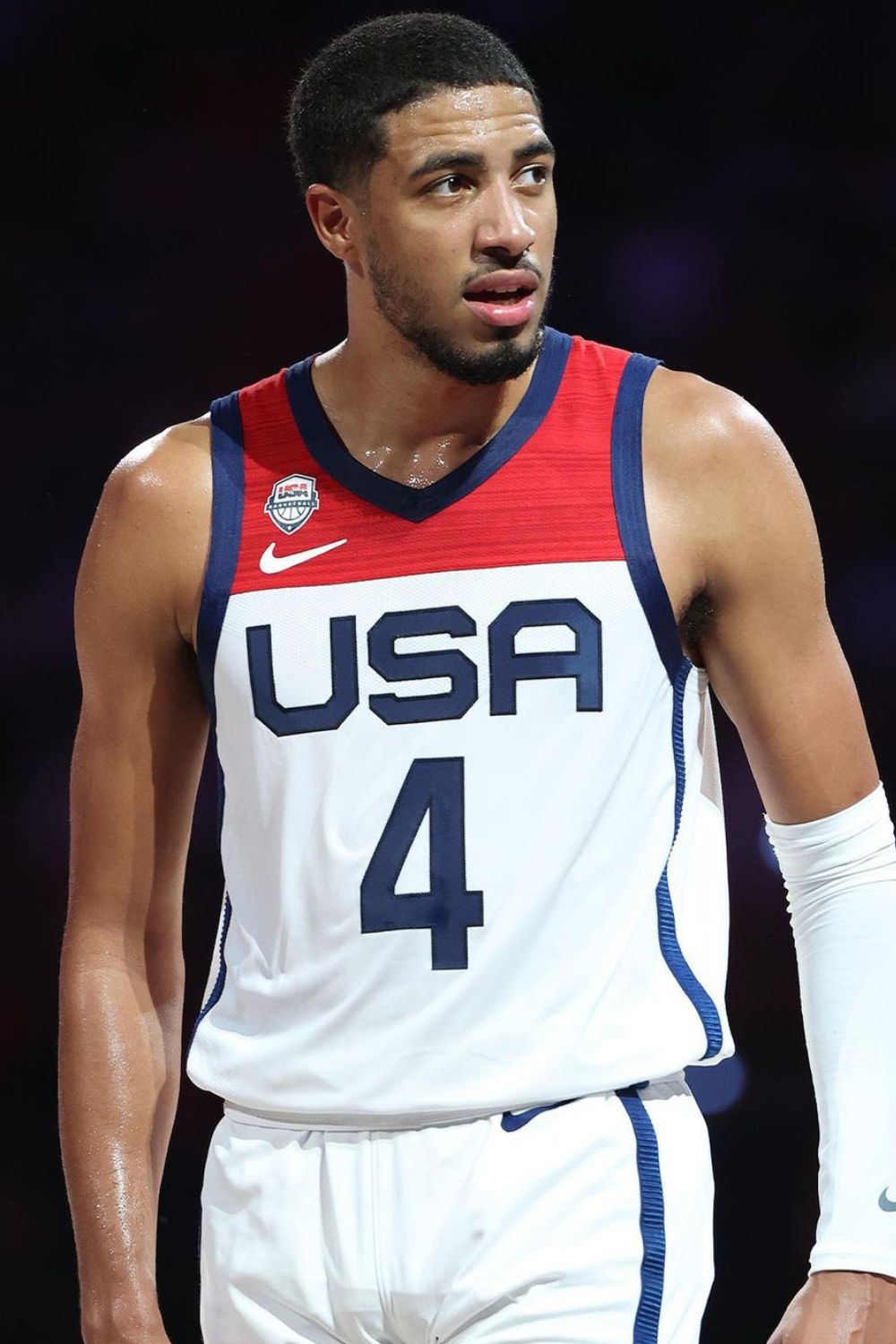 Tyrese Haliburton was born in Wisconsin, United States, on February 29, 2000.
He started playing basketball for Oshkosh North High School, receiving numerous accolades, including Wisconsin Gatorade Player of the Year, Oshkosh Northwestern All-Area Player of the Year, etc.
Rated as a three-star recruit, Haliburton played collegiate basketball for Iowa State and entered the NBA Draft after his sophomore year, forgoing his remaining college eligibility.
The Sacramento Kings drafted the point guard as the 12th overall pick in the first round of the 2020 NBA Draft.
Haliburton played 109 games for the Kings before being traded to the Indiana Pacers in the 2021-22 mid-season.
Moreover, he is part of the national team roster representing in the FIBA World Cup 2023, alongside players such as Cameron Johnson, Austin Reaves, Walker Kessler, etc.
Tyrese Haliburton Wife Or Girlfriend: Jade Jones?
Tyrese Haliburton and his girlfriend Jade Jones are yet to exchange vows, but their potential future as a married couple has sparked speculation among fans.
Their romantic journey began at Iowa State University, where they first encountered each other.
The charming couple embarked on their romantic journey in April 2019, and since then, Jade has consistently delighted her followers by sharing heartwarming snapshots of their cherished moments every anniversary.
Moreover, Jade caught a major spotlight when she was present alongside the basketball player during the 2020 NBA Draft.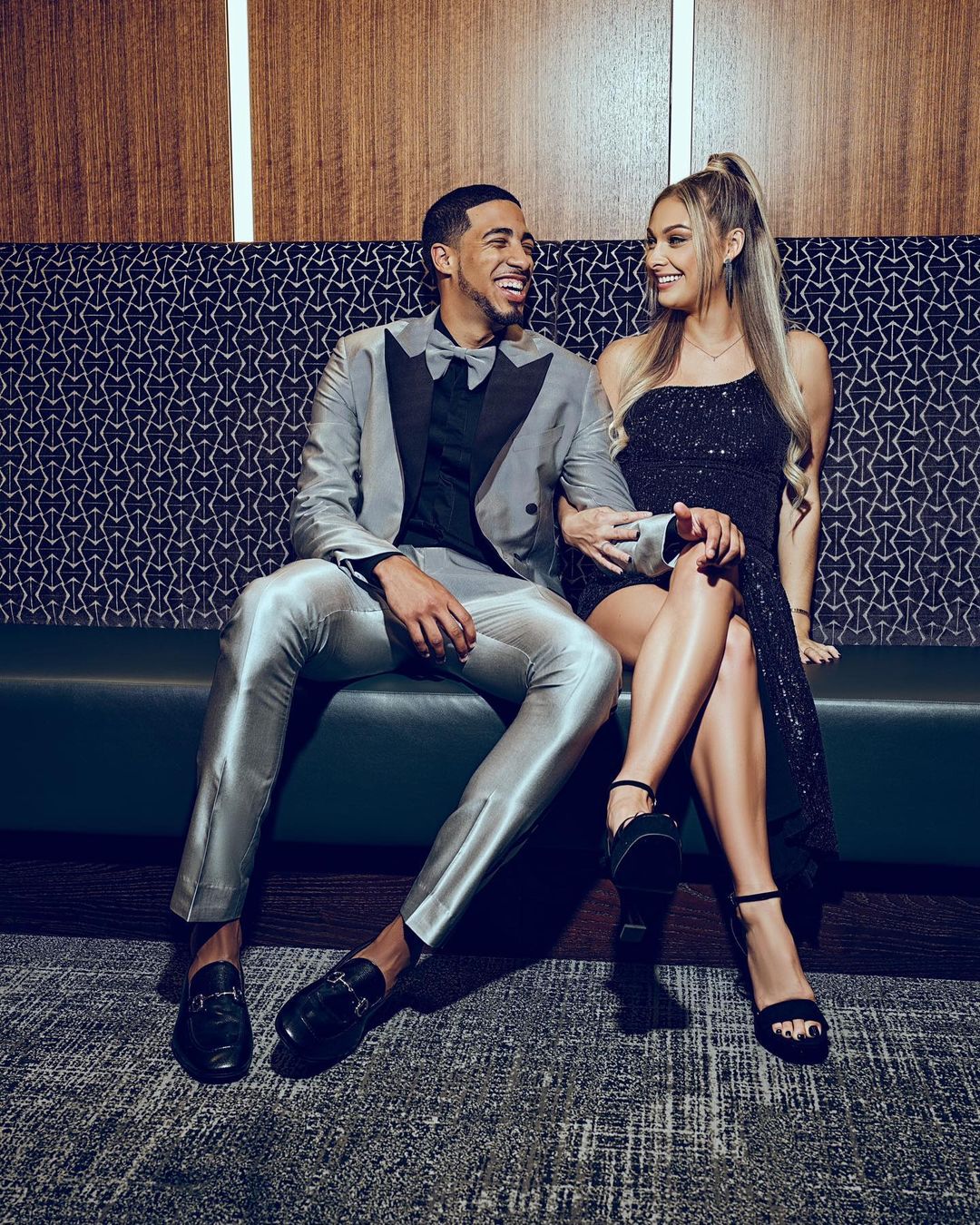 Their strong bond is evident through their active presence on each other's social media handles.
Their appearances together at various events and during matches further affirm their relationship.
Given their openness and closeness, it's only natural that supporters believe Haliburton and his girlfriend will make a big announcement soon.
Who Is Jada Jones?
Jade Jones was born on January 31, 1998, to parents Michael David Jones and Lori McKinley.
She grew up alongside a twin sister named Jacey, who graduated from the University of Iowa with a Bachelor of Business Administration degree, majoring in human resources management.
Presently, she has been working as a recruiter at Trilogy Real Estate Group since 2021.
Besides, their mother, Lori, worked as a mammographer/ breast sonography at Genesis Center for Breast Health.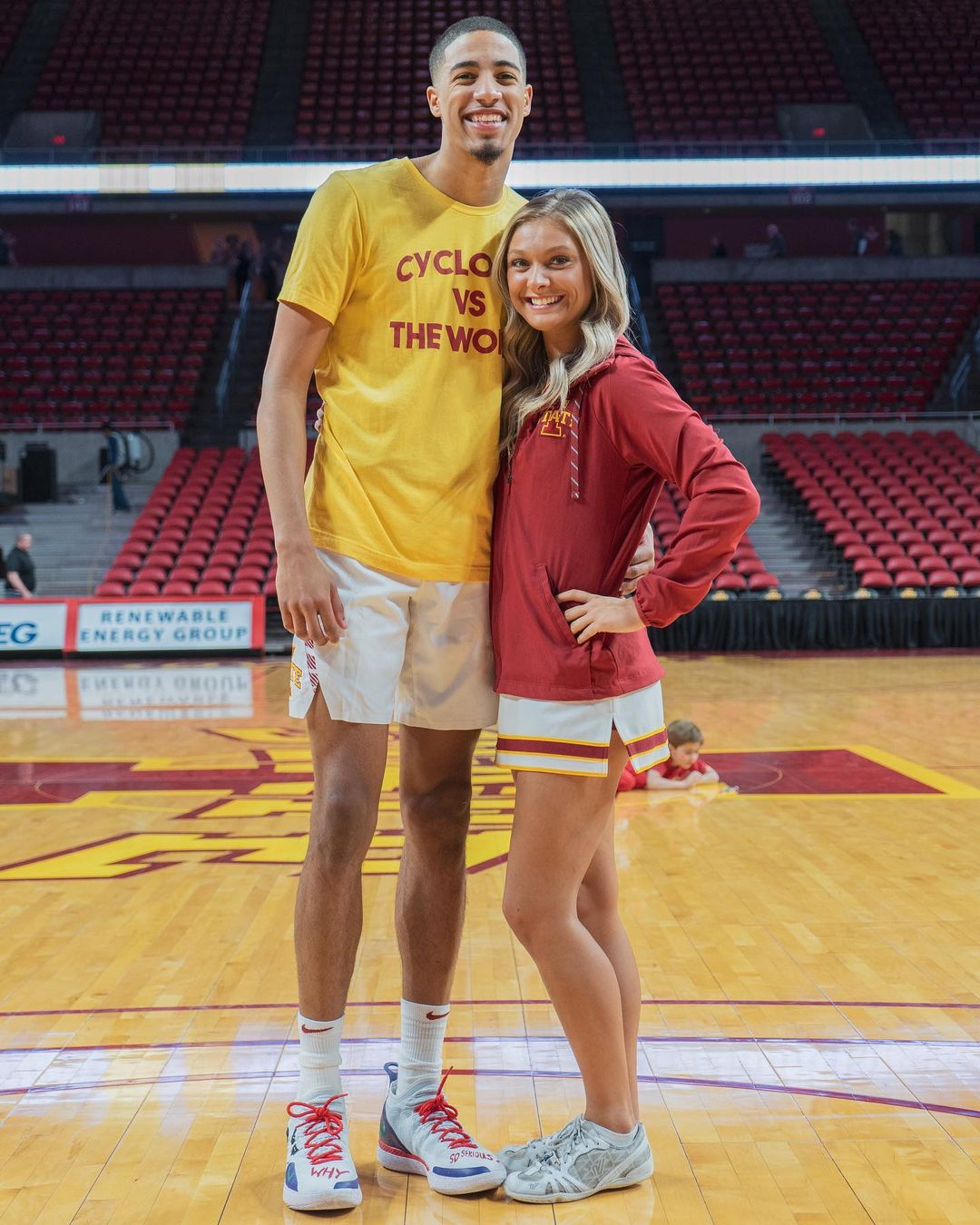 Shifting the focus back to Jade, her educational journey began at Davenport West High School before she pursued higher studies at Iowa State University, from which she graduated in 2020.
Furthermore, she was a cheerleader for the Iowa State Cyclones football team.
Currently, Jade manages an e-commerce business named Team Haliburton, which offers a variety of shorts featuring attractive designs.